Celebrities Who Are Spreading Awareness Through Their Chronic Illnesses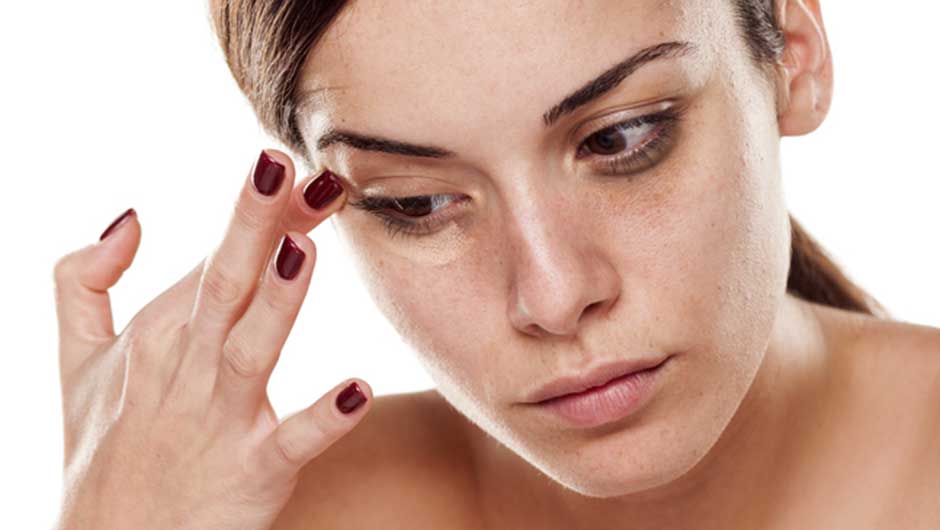 3 Ways To Get Rid Of Under Eye Dark Circles At Home
It's no secret that pretty much every woman suffers from dark under eye circles. These dark marks can leave you looking tired or sad but, luckily, there are multiple ways to cover them up. For starters, you can always use concealer to hide dark circles. But, there are also natural remedies that won't require any makeup at all. Check out these three at-home remedies that will help fade your under eye circles as soon as possible. 1) Almond oil. It's a great natural alternative to those expensive eye creams that are hidden in the depths of your bathroom cabinet. You can gently massage a small amount of almond oil under your eyes before going to sleep. There's no need to rinse it off before going to bed, though—you can simply wash it off in the morning. This preventive measure will also keep your skin moisturized. Almond oil is effective when you have dark circles due to being dehydrated. 2) Potato juice. Potatoes have natural bleaching properties. Grate a potato to draw out the juice and then soak up the juice with a cotton ball. Keep the cotton ball under your eyes for 10-15 minutes and rinse off. You can even place cold raw potatoes on your face to achieve the same effect. Gill Sinclair, owner of Victoria Health, claims that potatoes have an enzyme called catecholase that naturally reduces any puffiness. 3) Rose water. It's so good for your skin because of its ability to soothe and rejuvenate. You can simply soak cotton pads in pure rose water for a few minutes and then leave them on your eyelids for about 15 minutes. Turns out, rose water has Vitamin C, which helps with collagen under your eyes. Rose water also has many other health benefits that will give you glowy skin in no time. Using the water can help you to control excess oils, heal any scars, regenerate your skin tissue, and the smell of it can even help you sleep better! That means it's both a beauty and sleeping aid all in one. How amazing is that? Now that you know natural remedies to fix them, you may be wondering why you have those under eye circles in the first place. They can seriously be a drag, right? Well, according to Mayo Clinic, the circles can be caused by fluid retention, allergies, and can even be hereditary. You can ask your family to find out ways they've tackled the under eye issue. As you can see, there are a lot of ways to get rid of those unwanted under eye circles at home. These three beauty hacks are guaranteed to give you results—they're the best of the best. I'm personally going to try the almond oil method (or all of them, let's be honest). Make sure you don't miss our other beauty and health tips. Check out 3 Before-Bed Habits You Should Adopt To Sleep Better At Night, 4 Concealer Hacks Every Woman Over 30 Needs To Know, and The One Reason You Shouldn't Sleep With Your iPhone (Say It Ain't So!). [Photo: Shutterstock]
The 9 Most Comfortable Shapewear Products, According To Real Women
Here's All The Info You Need On The Latest Celebrity Feuds
PHOTOS: Celebrity Mag Covers You Need To See!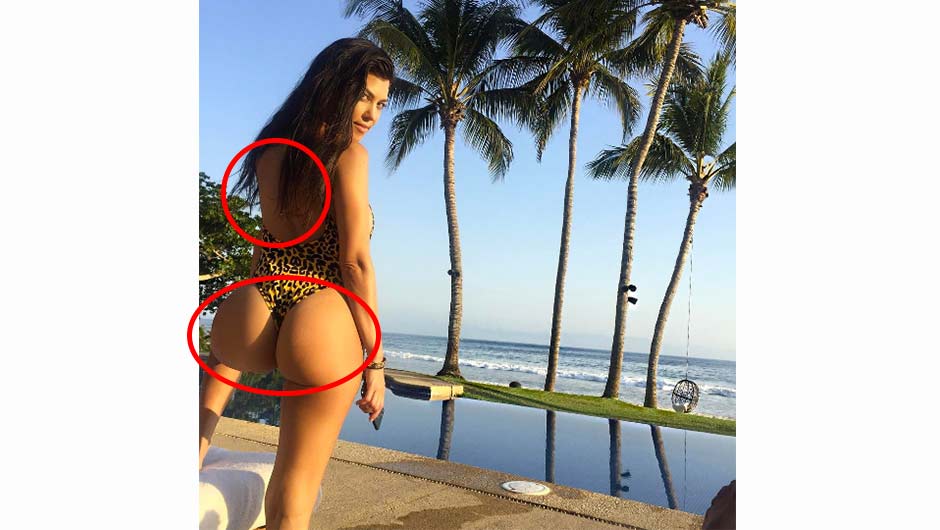 PHOTOS: The Worst Celebrity Photoshop Fails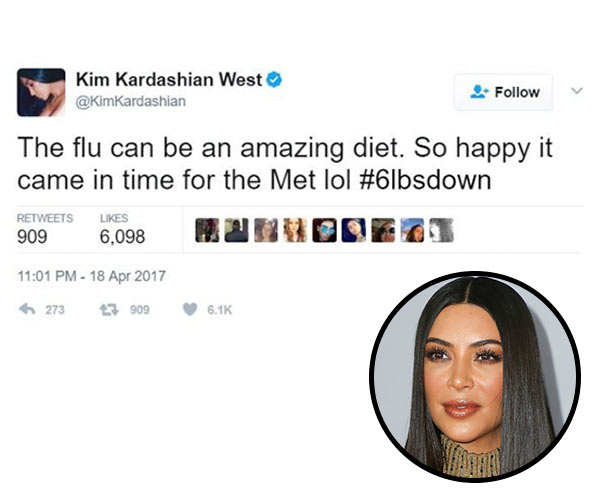 The Craziest Things Celebrities Have Said On Twitter
PHOTOS: First Celeb Baby Pics!
PHOTOS: Celebrities Showing Off Their New Tattoos
Celebrities Who Had The Best Clapbacks To Their Haters
PHOTOS: Celebrities Flaunting Their Baby Bumps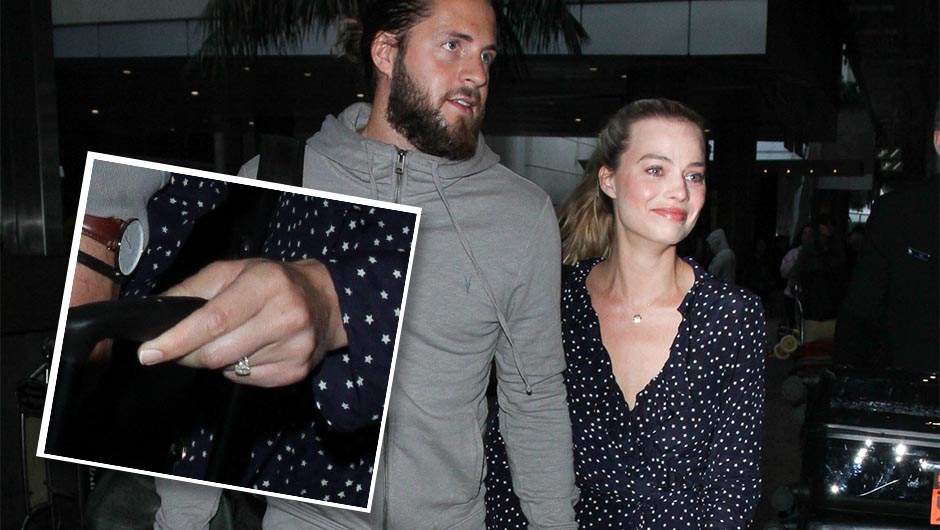 PHOTOS: Celebrities Showing Off Their Huge Engagement Rings
PHOTOS: See Your Favorite Celebrities Without Any Makeup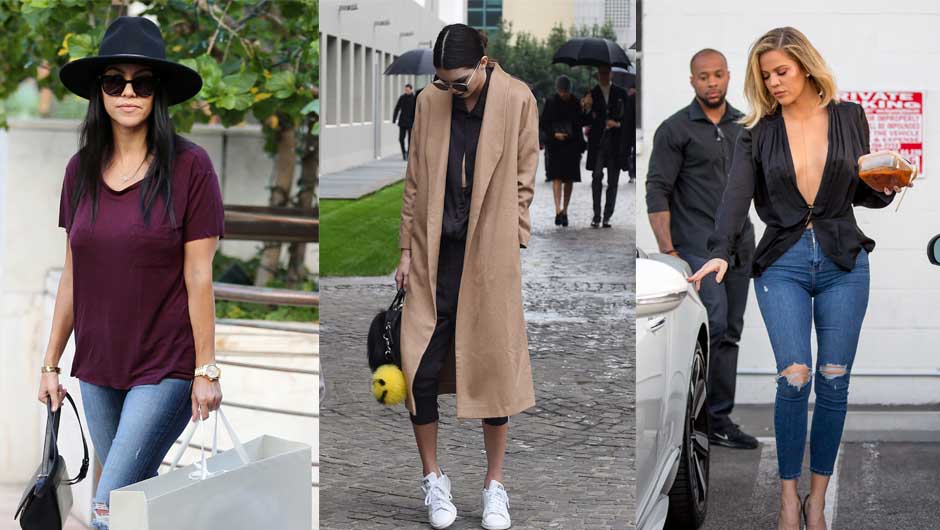 Shop All The Items The Kardashian And Jenner Girls Love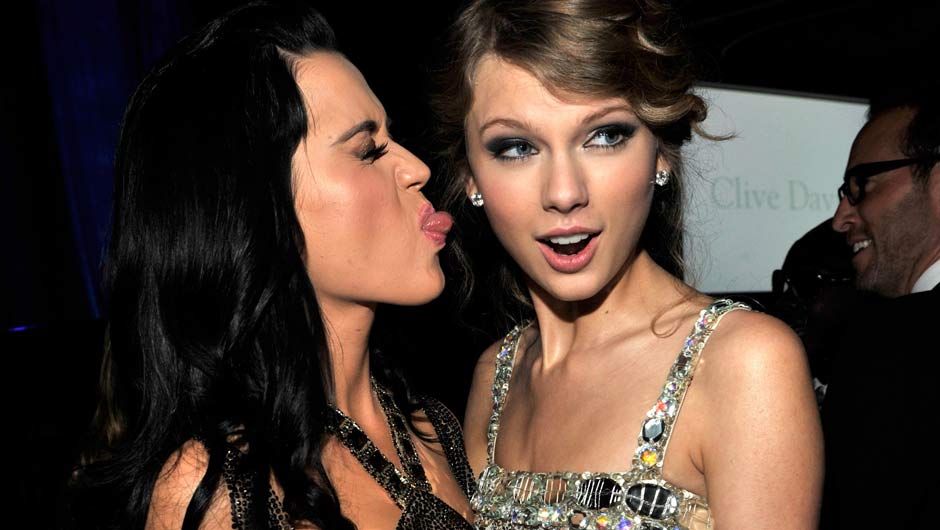 Katy Perry Vs. Taylor Swift: Where Did It All Go Wrong?
UPDATE: Say what? Katy Perry just revealed that she's willing to make music with Taylor Swift, but only under one condition. When asked by a fan on Twitter if she would collab with Swift, Perry responded, "if she says sorry, sure!" Wow! Talk about a change of heart. https://twitter.com/katyperry/status/774720097621454848?ref_src=twsrc%5Etfw Uh oh. Things are really starting to heat up between Katy Perry and Taylor Swift. Before I take you through a speedy version of Katy and Taylor's history, it's important to mention that Katy Perry recently registered a song called "1984" to BMI, a major music publisher. So, what's the big deal? Some are speculating that this could be Perry's comeback to Swift's "Bad Blood" as the song is curiously similar to Taylor's album titled 1989. It's been no secret that the two singers are in the middle of a so-called battle. Taylor doesn't deny that her most recent song is about Katy. The "Bad Blood" singer told Rolling Stone another female pop-star. "It had to do with business. She basically tried to sabotage an entire arena tour. She tried to hire a bunch of people out from under me," she said. Back to the battle. Here's a timeline of Katy and Taylor's history. See where it all went sour. 2008: The start of their friendship happened at the 2008 MTV Movie Awards, where they posed for pictures together. Oh, the good ole days. 2009: The two met up again at the Grammys. Katy revealed she asked Miley Cyrus and Taylor Swift (they shared a dressing room) for locks of their hair. She recalled, "I put little bows on them individually and put them in my purse. And that was my little secret and I'm a freak!" 2010: Katy joined Taylor on stage at her Los Angeles concert. The duo performed "Hot N Cold" together. Watch it below! [youtube]https://youtu.be/jVRdSTYhqmc[/youtube] 2011: Taylor won an award at the AMA's and Katy congratulated her with a cute cuddle sesh. 2012: Katy begins dating Taylor's ex John Mayer. Their relationship would span over the next two years. 2013: Katy attended the Grammys with Mayer and ran into Taylor. The two had a slightly awkward encounter, which makes us think this remark by Taylor could be aimed at Katy. "For years, I was never sure if we were friends or not. She would come up to me at awards shows and say something and walk away, and I would think, 'Are we friends, or did she just give me the harshest insult of my life?'" 2014: Katy sends out a cryptic tweet right after the release of Taylor's Rolling Stone cover story. https://twitter.com/katyperry/status/509247190280065025 2015: In response to the feud, Katy told Billboard before her Super Bowl performance, "If somebody is trying to defame my character, you're going to hear about it." Taylor releases the song "Bad Blood" and recruits all her famous BFF's like Gigi Hadid, Jessica Alba, Lena Dunham and more to be in the video. Katy definitely made the next move in legalizing the song "1984" so we will have to stay tuned to see how it all plays out. For the record, I'm Team Katy. 2016: One year later, we all know the lyrics to "Bad Blood," but here's a refresher because it's important. "Cause baby now we got bad blood, you know it used to be mad love, so take a look what you've done, 'cause baby now we got bad blood." Guess what? Katy Perry just released a fragrance called "Mad Love." As E! News points out, "Mad Potion" was Katy's first fragrance so this is simply a follow-up in the "Mad" collection, but the choice does seem pretty sus. The Katy-Taylor saga continues. Are you team Katy or team Taylor?! Share in the comments. Don't miss Kate Moss escorted off an airplane and can you tell which jumpsuit costs $193 more? [Photo: Getty/WireImage]
All The Times Jenna Dewan-Tatum And Channing Tatum Made Us #Swoon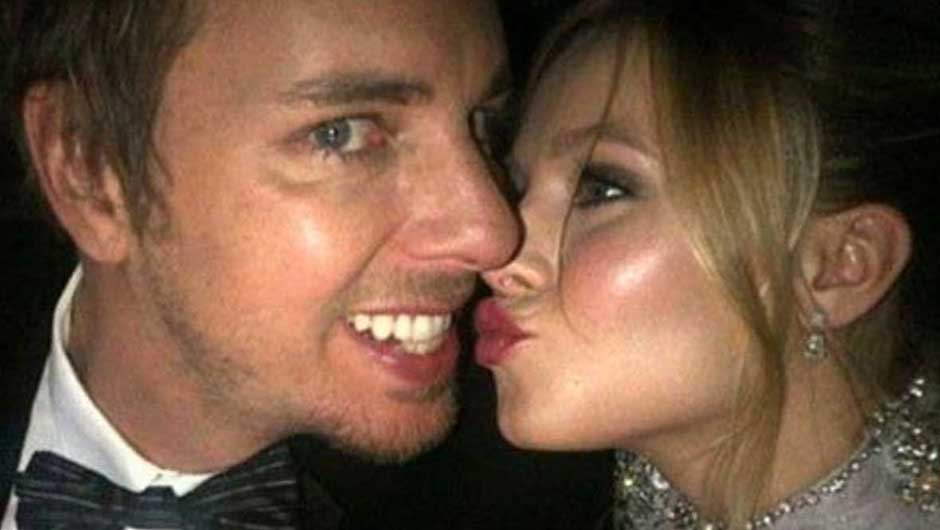 Here's Each Time Kristen Bell And Dax Shepard Stole Our Hearts For Good
Love Gigi Hadid's Style? Here's Where To Buy Basically Everything She Wears
Find Out How These Celeb Moms Lost Their Baby Weight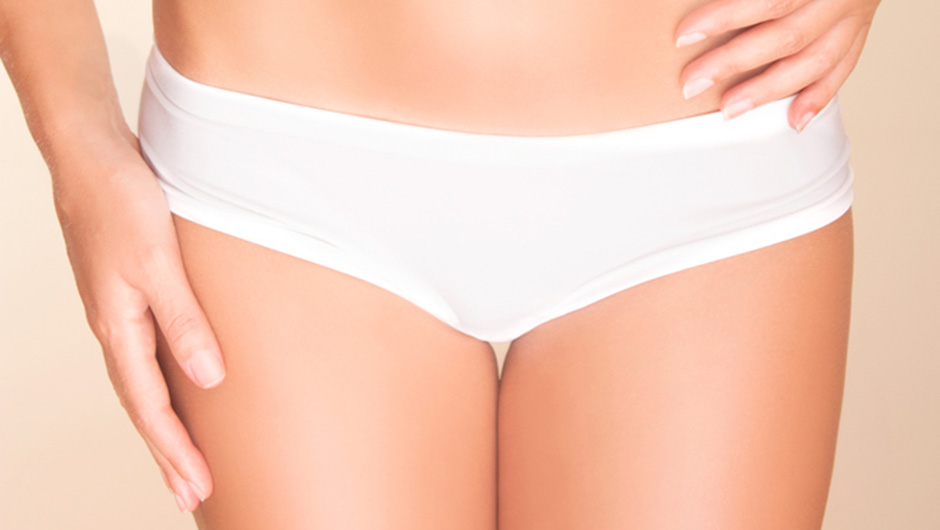 5 Simple Ways To Prevent Inner Thigh Chafing #NoThighGap
For those of us that don't have a thigh gap, we're all too familiar with our inner thighs rubbing together. Let's just say it's not exactly a comfortable feeling. Inner thigh chafing is definitely one of those issues that is bound to happen to most girls at some point or another, especially if you don't have skinny legs. Obviously, "chub rub" is much more problematic in the summertime, so here are five ways to prevent inner thigh chafing! 1. Baby powder. Wherever your thighs rub, simply sprinkle on some baby powder and this will help your legs from sticking. Reapply as needed. 2. Vaseline/body lotion. If you use a lubricate on your thighs, this will make them "glide" as you walk, therefore no rubbing! 3. Deodorant. This might be the oldest trick in the book. Chafing occurs when there is moisture and rubbing, much like your underarms, so it only makes sense that antiperspirant would help prevent chafing. 4. Lace thigh bands. Have you ever heard of Bandelettes? They are wide, elastic lace bands that sit on your upper thighs to keep them from rubbing. They even have non-slip silicone strips to ensure they stay in place throughout the day. 5. Coconut oil. Much like Vaseline or body lotion, coconut oil will provide a slick surface for your legs. Plus, it's super moisturizing! I'd like to point out that not having a thigh gap is no big deal. Of course, there are a bunch of hashtags on Instagram (#thighgap, #thinspo, etc.) that promote a skinnier look, but the bottom line is to love your body for what it is! If your legs happen to rub together when you walk, then so be it. Try these five tips and be on your way to summer comfort! Don't miss a 3-ingredient DIY waist trainer and hack J Crew's sale items with this cool new website! [Photo: Shutterstock]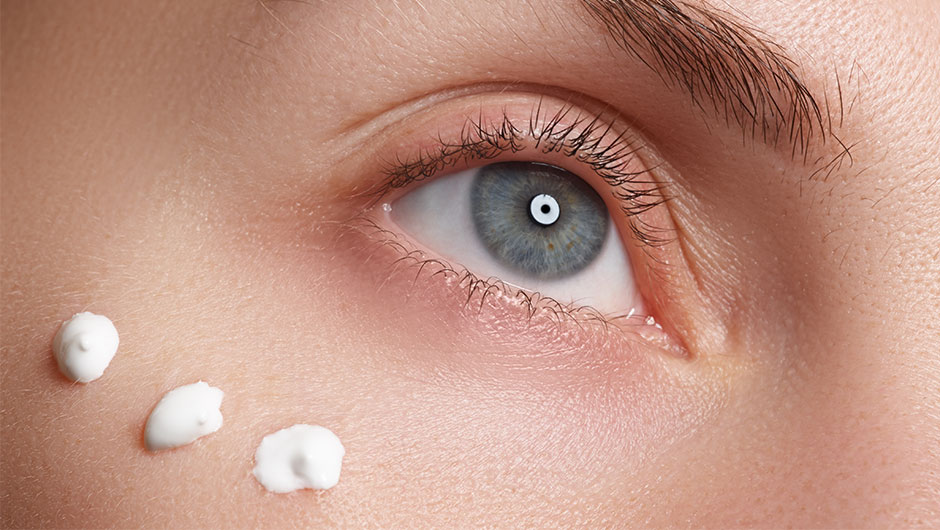 The One Thing You Should Never Do When Putting On Under Eye Cream
Eye cream is an important step to your beauty routine. Why? The skin underneath your eyes is the thinnest and the blood vessels are more noticeable. This is also the exact reason as to why you need a cream specifically for your eyes, rather than regular face moisturizer. On that note, here's the one thing you should never do when applying eye cream. Rubbing lotions into your skin kind of promotes wrinkles. Just like you shouldn't rub lotion into your face, you should never rub in eye cream. Instead, use your ring finger to tap the cream on the orbital bone. Your ring finger has the least amount of pressure so it's ideal for the delicate eye area. Start from inner to outer corner of your eye, pressing or tapping the product into your skin. Finish off with a gentle glide across your under eye area. Tapping this area with your ring finger will also help de-puff. You can use the same motion around your entire eye for a mini spa experience! Don't miss why you shouldn't use a loofah and the 8 best nude eyeshadow palettes! [Photo: Shutterstock]
4 Natural (And Foolproof) Ways To Lighten Your Hair
You can stop going to the hair salon to lighten your hair because the sun has finally arrived! I love when my hair gets lighter in the sun. If you want to lighten your hair without the chemicals, all you need is a few things and the bright sun. Here are four ways to naturally lighten your hair. Lemon juice. This is the most popular DIY hair lightener. Lemon juice will naturally lift the color from your hair when in the heat of the sun. Squeeze lemon juice into a spray bottle with a tiny bit of olive oil, which will keep your hair from drying out. Spray it all over your hair, sit back and enjoy the sun...with SPF, of course! Honey. It will not only lighten your hair, but it will soften it. Win, win. Mix honey with either warm water or a little vinegar for easier application. Apply the mixture onto damp hair and cover with a shower cap. Let it sit for about an hour, then rinse with shampoo. Chamomile. This is great for anyone with darker hair who wants a more golden hue. Boil a few cups of water and add chamomile tea bags. Obviously, the more bags you steep, the stronger the tea will be. Let it cool completely before adding it to a spray bottle. Much like the lemon juice method, spray your hair all over and sit in the sun to let it dry. Cinnamon. Your hair will smell amazing after this! Mix cinnamon with a little water to create a paste. Coat damp hair with conditioner so the cinnamon-water paste has something to stick to. Apply the paste and twist your hair into a bun. Cover with a shower cap and leave it on overnight for the best results. Rinse in the morning to reveal lighter hair! Don't miss at-home remedies for softer hair and the 7 worst things for color-treated hair! [Photo: Barefoot Blonde]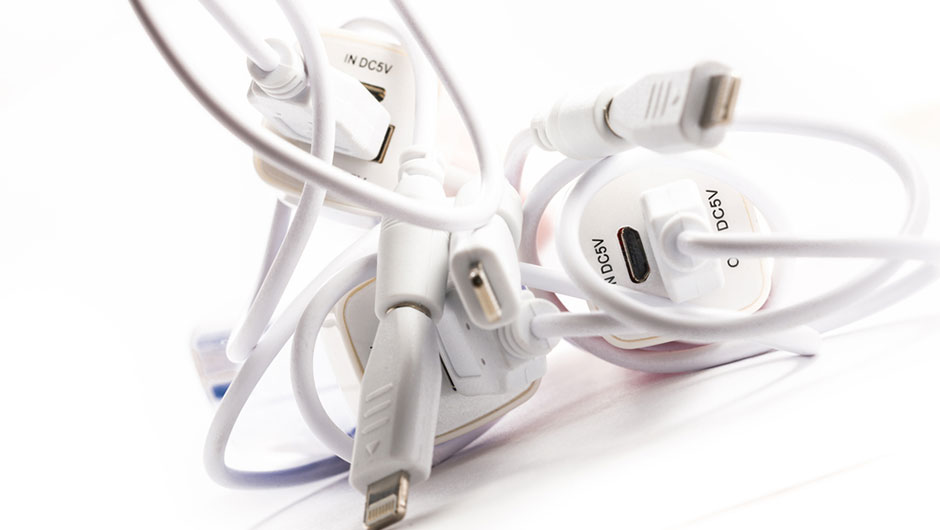 Keep Your Cords Organized (And Out Of The Way) With A DIY Charging Station
Do you ever plug your phone into an outlet to charge, only to find no safe place to rest your phone? We've all done it. I'm talking about balancing your phone on a ledge, resting it next to the kitchen sink, etc. Well, with one simple solution you can change all of that. Learn how to create your own charging station using an empty shampoo or body wash bottle! Here's a video tutorial on how to make a charging station: First, find an empty bottle and clean it out. Measure the height of your phone and mark it on the front of the bottle with a Sharpie. On the back of the bottle, extend the line upward to create a place for the charger. Using an X-Acto knife or blade cutter, cut along the marked line and remove that part of the bottle. Then, take your charger plug and trace it with a marker on the extended part of the bottle. Cut it out with your knife. Use sandpaper to smooth out the rough edges of the plastic. Spray paint the bottle any color of your choosing. Place your phone in the holder and slip your charger through the hole. When you plug it into the wall, don't let the plastic touch the outlet. That's it! So simple and it will keep your phone protected and out of the way. Don't miss how to use Instagram's Boomerang app and find out what your favorite city says about you! [Photo: Shutterstock]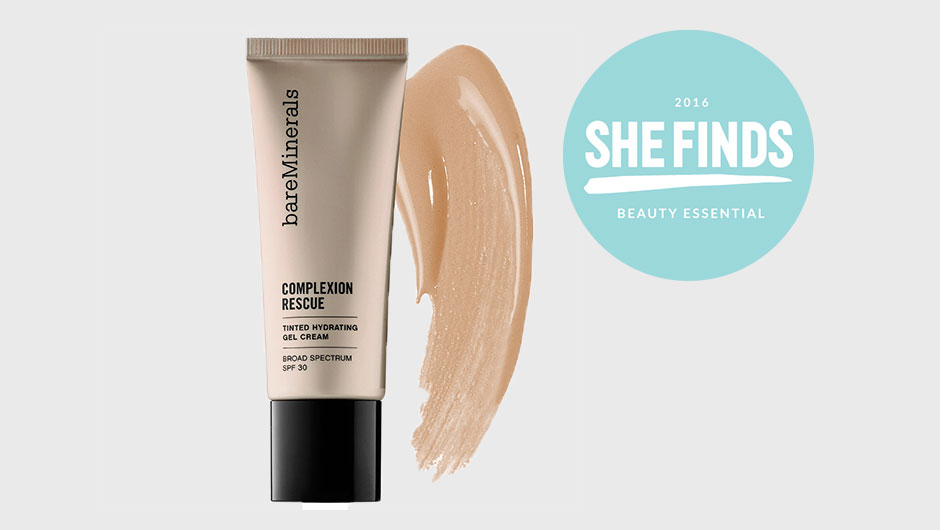 Searching For A BB Or CC Cream? You'll Love This One
SHEfinds received a sample of the product(s) reviewed in this post but was not compensated to write this post. SHEfinds receives commissions for purchases made through the links in this post. I wear liquid foundation every day to work and on the weekends if I go out. I consider my skin tone to be uneven and I like the way liquid foundation smooths everything out. Plus, the full coverage is a bonus, especially when there's a breakout on my face. Although I love my foundation, I've been wanting to try a BB/CC cream for the days that I don't feel like wearing "heavy" makeup. I honestly know nothing about BB/CC creams so when the bareMinerals Complexion Rescue Tinted Hydrating Gel Cream ($29) was up for grabs in our office, I quickly snatched it up. https://www.instagram.com/p/BDWxUXwwLAE/ I trust bareMinerals as a brand so there was no doubt in my mind that I wouldn't like this product. This hydrating gel cream is a combination of a BB and a CC cream, plus a tinted moisturizer. It contains SPF 30 so it's perfect for the daytime and it's lightweight consistency means it'll be my go-to product for the warmer weather. Complexion Rescue is a cream that will help you achieve a more even tone while moisturizing and protecting your skin. It contains ingredients from coconuts, olives and marine botanicals that nourish and condition the skin. bareMinerals Complexion Rescue Tinted Hydrating Gel Cream ($29) If you're looking for full coverage, this isn't the cream for you. Its sheer-to-medium coverage gives your skin a natural, radiant glow that will help you look energized and fresh. The first time I used it, I was a little skeptical because I'm so used to full coverage from liquid foundation. However, I like that you can build the product, meaning if you want more coverage you can apply a little more. It also doesn't require the use of a makeup brush, which is a nice change. Simply apply it on clean skin with your fingertips. It goes on really smooth and also slightly mattifies, which is good for oily skin. I love this product for the weekends when I'm running errands because it essentially feels like I'm not wearing any makeup at all. Try it out for yourself! GET IT NOW Don't miss how to apply eyeshadow and the best face primer! [Photo: Sephora]
Instagram Lovers: If You Haven't Downloaded 'Boomerang' Yet, You Should
Instagram released a video app called Boomerang back in October. Since I'm usually late to the technology game, I just discovered Boomerang last month. The whole premise is pretty cool but I find it hard to use, so I'm here to give you a little more information on it that might be helpful. Boomerang takes a burst of photos to create a mini (soundless) video that loops back and forth. The end result actually looks awesome but to get the perfect shot takes more than one try...trust me. https://www.instagram.com/p/BCwcaGfm4t7/ Here's how to use Boomerang: Find something that's moving. Aim your camera at your target and tap the circle at the bottom of your screen. Note: you can create a longer video by pressing and holding the circle. Your video will automatically save to your camera roll and you can choose to either share it on Instagram or Facebook. If you don't have an Instagram account, don't worry about it! You can still use Boomerang to create looping videos. Okay, obviously it's not an extremely difficult app to use but the tricky part is the timing. You only have a few seconds to capture the moving target so if you miss it or you're off by a second, then it won't come out as you planned. https://www.instagram.com/p/BBVbly6G4hm/ It's a really fun app to use once you get the hang of it. I recommend downloading it (if you haven't already) and give it a try! Don't miss the scientific reason why you shouldn't listen to music while you work and 3 budgeting apps that will save you money! [Photo: Boomerang]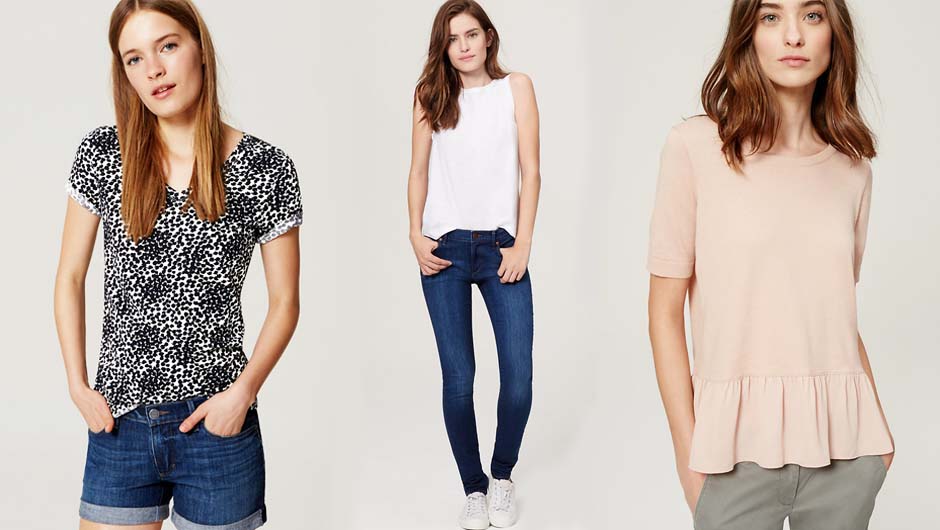 Tees, Sweaters And Jeans Starting At Just $12 At The LOFT–Plus, Extra 40% Off Sale
Listen up LOFT lovers! Can't-resist styles at the LOFT are starting as low as $12, which include tees, sweaters and jeans. In addition to these items starting at $12, you can take an extra 40% off all sale styles. What's more, you don't have to enter a code at checkout for savings! These sales are too good to miss. You know what to do. START SHOPPING Spotted Refined V-Neck Tee ($12, down from $24.50) Don't miss Kate Middleton's $77 maxi dress and shop the best round beach towels! [Photo: LOFT]
Kate Middleton's Pretty Maxi Dress Costs Just $77–Find Out Where To Buy It
SHEfinds receives commissions for purchases made through the links in this post. Kate Middleton never ceases to amaze us with her style choices. While on the royal tour of India and Bhutan, the Duchess of Cambridge wore a beautiful, yet simple printed red maxi dress with lace-up flats. If you're interested in buying the Duchess' dress for yourself, we found it for you! It's from Glamorous.com and it is currently available for pre-sale. Glamorous Red Navy Border Print Lace Up Maxi Dress ($77.50) The Glamorous Red Navy Border Print Lace Up Maxi Dress ($77.50) features long sleeves with a lace-up front closure and a slightly cinched waist. The dress is expected to come back in stock on May 10. Middleton wore the dress while visiting a home for boys, a part of the charity Childline, near Delhi Station in New Delhi. She sported traditional flower garlands and red Tika spots while drawing with the boys from the home. Don't miss Megan Fox's growing baby bump and shop J Brand up to 60% off at THE OUTNET! [Photos: Splash News]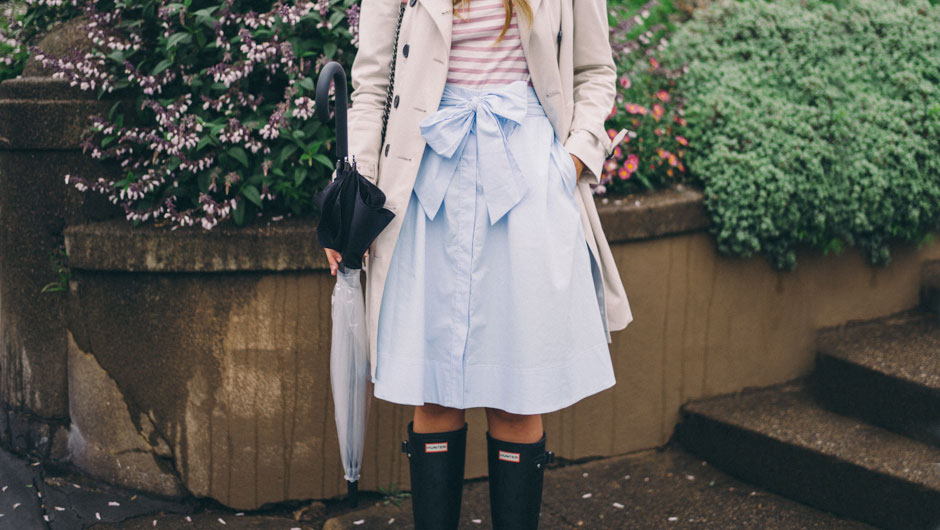 4 Different Ways To Style Your Rain Boots #WeatherApproved
SHEfinds receives commissions for purchases made through the links in this post. It's so difficult to "dress up" when it is raining. It takes every ounce of strength to not throw on a pair of leggings with a hooded sweatshirt. Unfortunately, when you have to go to work in the rain you can't show up looking like a hot mess. Rain boots aren't exactly the most glamorous shoes but if you style them properly they can look really cute. Keep on reading for four different ways to wear rain boots. With Jeans This one is a bit obvious. Jeans are by far the easiest thing to pair with rain boots because they are versatile and match virtually any style of rain boots. You can go the casual route and wear jeans and rain boots with a laid back sweatshirt or dress it up with a knit sweater. It's best to wear jeans that are on the darker side because they blend in easier with your dark rain boots. On the other hand, light-colored jeans look cool with bright rain boots. Levi's Mile High Super Skinny Jeans ($78) With Socks/Legwarmers If you are into layering then wearing socks or legwarmers with rain boots is definitely up your alley. Wear neutral-colored socks, like black, white or grey, with your rain boots to create the ultimate comfy, layered look. It's important to not have too much of the socks or legwarmers showing. If they go up to your knees then your legs will look shorter than they are. Only let a few inches show from the top of your rain boots. Free People Cozy Cable Socks ($19.60, down from $28) With Dresses and Skirts Don't be fooled into thinking you can't wear rain boots with dresses or skirts. Since rain boots are a bit chunky on their own, you should avoid wearing a tight fitted dress or skirt because it will draw more attention to your clunky boots. A fit-and-flare or shift dress is a great option. Also, don't be afraid to wear a patterned dress or skirt! A playful, bright pattern will perfectly balance out your simple rain boots. Current/Elliott The Muscle Tee Dress ($158) With Tights Want to wear leggings with your rain boots? Try a pair of tights with a dress instead. They will instantly take your outfit to the next level. A pair of colored tights is the perfect complement to your rain boots. Of course, keep in mind the color of your boots and tights. Obviously, you want to make sure they match! Wear a simple fit-and-flare dress with tights and a statement piece, like a leather jacket or collar necklace. Commando Matte Opaque Tights ($36) Now go put on your rain boots and jump in some puddles! Just kidding...kind of. Don't miss 26 midi skirt outfit ideas perfect for spring and find out what your favorite swimsuit style says about you! [Photo: Gal Meets Glam]
Say Hello To Soft Hair With 4 Items You Can Find In Your Kitchen
Soft, silky hair is a desire for many women. Unfortunately, most of us are stuck with dry, damaged hair and that's not exactly the best look. Instead of spending money on expensive hair products to repair your hair, try these four home remedies. They will most definitely leave you with soft and shiny hair without breaking the bank. 1. Eggs. This is a classic at-home remedy for healthy hair. Eggs will instantly add shine and moisture. Whisk together an egg with a tablespoon of coconut oil or olive oil to create a paste. Apply the paste on damp hair and scalp. Cover with a shower cap and let it sit for 30 minutes. Then rinse with shampoo and conditioner. 2. Apple cider vinegar. Seriously, is there anything ACV can't do?! ACV will leave your hair conditioned and clean because it removes excess build-up. Mix together equal parts ACV and water. After shampooing, pour the mixture on your hair/scalp and let it sit for a few minutes. Rinse with cold water. 3. Mayonnaise. Although some people can't tolerate the smell or taste of mayo, it has great benefits for your hair. The amino acids and protein in full-fat mayo will leave your hair strong, soft and shiny. Massage a half cup of full-fat mayo into damp hair and scalp. Cover with a shower cap and let it sit for 30 minutes. Rinse thoroughly with a mild shampoo. 4. Avocado. This super food will deeply moisturize your locks. Mash one avocado with either a tablespoon of olive oil or one ripe banana. Apply the mixture onto damp hair, from roots to ends. Cover with a shower cap and let it sit for at least 30 minutes. Rinse thoroughly with a mild shampoo. Don't miss the best detangling hairbrush and the one thing girls with fine hair should never do! [Photo: Shutterstock]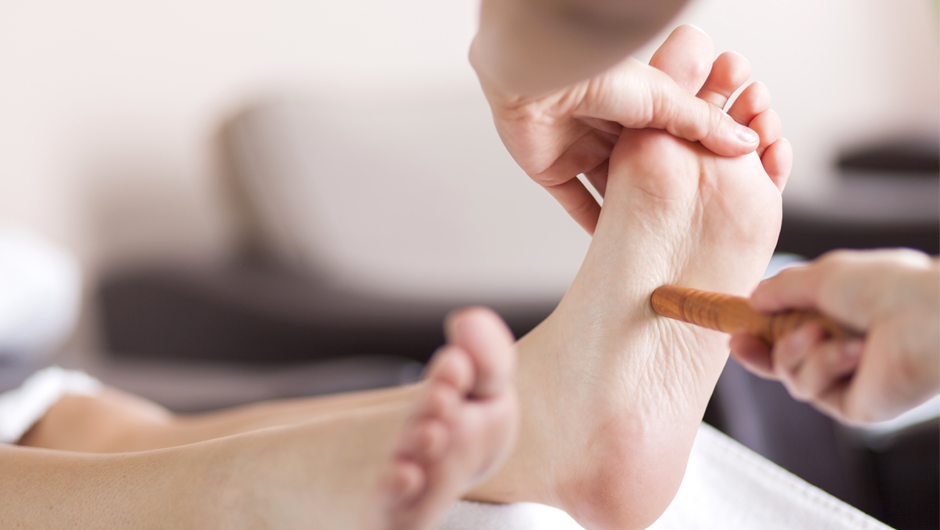 Stressed Out? Put Yourself In A Calm State With A Beginners Guide To Reflexology
If you experience any pain or tightness in your body, it's definitely a good idea to look into reflexology. It's a form of massage therapy and it's one of the best ways to relieve tension and stress. Reflexology focuses on pressure points in the head, hands and feet that link to every part in the body. The ancient practice is also known to increase circulation, improve natural balance, as well as help your overall health. For example, relieve pain associated irritable bowel syndrome, PMS/menopause, headaches, respiratory problems and much more. Since reflexology can be quite complex, here's a really simple beginner's guide using charts. It's best to use your index finger or thumb to apply firm pressure on the reflex point desired. Massage in a circular motion for 15-30 seconds, then massage in the opposite direction for 15-30 seconds. Repeat this on all reflex points. The charts below will help you better understand what each reflex point represents. Face https://www.instagram.com/p/9oi-R5ITQW/ Hand https://www.instagram.com/p/tlQHHdwI-g/ Foot  https://www.instagram.com/p/BCT4nZgupTD/ A little bit of reflexology can really do wonders for your body. Try it out! Don't miss the one thing girls with fair skin should never do and find out what non-comedogenic means! [Photo: Shutterstock]
Never Suffer From Camel Toe Again With These Genius Leggings
SHEfinds receives commissions for purchases made through the links in this post. If you wear leggings, chances are you've experienced the dreaded camel toe. Look, it happens to all of us, even celebrities like Khloé Kardashian...who is extremely open about her CT situation. However, there might be hope to prevent this issue! The online fitness gear company called Bandier is changing one simple detail in their leggings. A U-shaped seam. The leggings specialists created the U-shaped seam to "eliminate any problem areas" as Bandier founder, Jennifer Bandier, told Who What Wear. Essentially, the U-shaped design prevents the seams from getting all up in your business. Instead, the inseam should sit comfortably and save you from CT embarrassment. Check out a few styles below! Prismsport Yoga Legging ($86) Alala Edge Ankle Tight ($110) K.Deer Haute Legz Leggings ($98) Don't miss how to make your leggings last longer and find out why thigh gap jewelry has gone viral! [Photo: Splash News]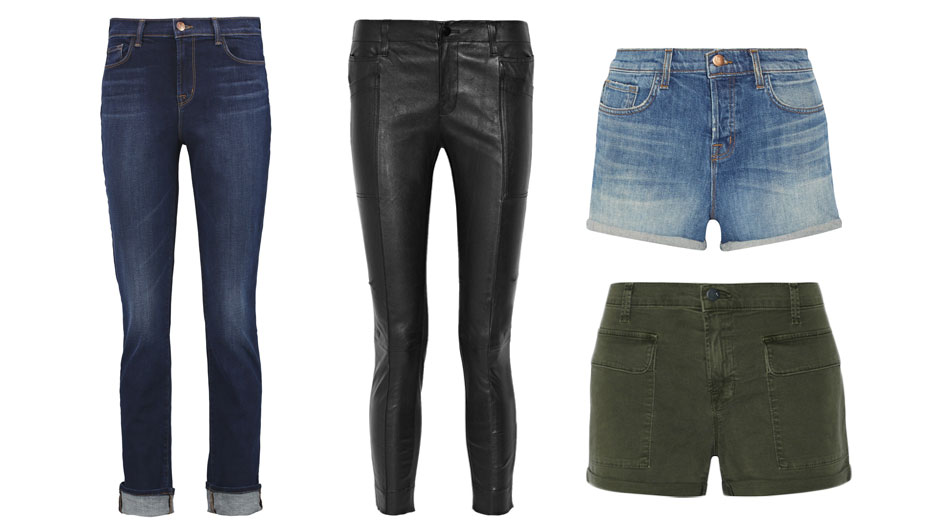 J Brand Is Up To 60% off At THE OUTNET–Including Leather Pants For Under $300
SHEfinds receives commissions for purchases made through the links in this post. Any day that designer denim goes on sale is a good day. Am I right?! THE OUTNET is currently offering up to 60% off J Brand denim. There's even a pair of leather pants for under $300, which is basically unheard of. If jeans don't interest you, shop an array of J Brand's knit tops and button downs. Obviously, at such low prices, you can't expect these items to be around forever! START SHOPPING J Brand Byrnes Leather Skinny Pants ($288, down from $1,200) Don't miss 27 platform sandals for spring and shop the must-have dress for any occasion! [Photo: THE OUTNET]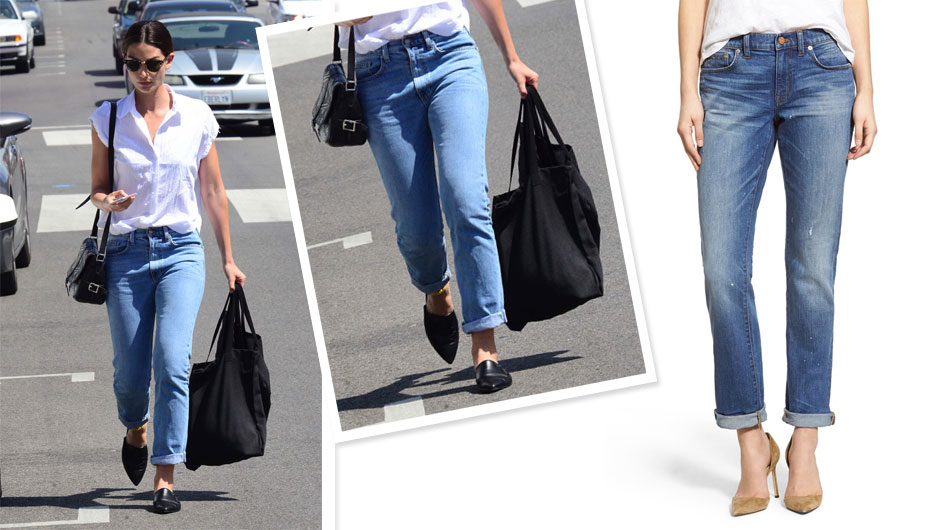 Lily Aldridge's Favorite Boyfriend Jeans Are Available At A Mall Near You
SHEfinds receives commissions for purchases made through the links in this post. Victoria's Secret model Lily Aldridge was spotted in West Hollywood doing some shopping. If you ever questioned how to style boyfriend jeans, just take a few notes from Lily. She styled her Madewell Slim Boy Jeans ($128) with a simple white button-down shirt and mules. That's all it takes! If you're searching for a new pair of boyfriend jeans, let it be this pair. Madewell makes quality jeans that are comfortable, timeless and stylish. Get your pair below! Madewell Slim Boy Jeans ($128) Don't miss Jessica Alba's favorite jeans and shop Gigi Hadid's cheap sunglasses! [Photo: Splash News]
This Just In: Kylie Jenner Debuted Her New Metal Matte Lip Kit Colors
Kylie Jenner has been on a roll lately. Despite accusations that Jenner's Lip Kit factory is an unsafe place to work, she seems to be cranking out new Lip Kits pretty frequently. After the release of her brand new lip glosses, Jenner just previewed three brand new Lip Kits as part of her collection inspired by Coachella. Say hello to the Metal Matte Metallic. These metallic lipsticks come in three shades: Reign (burnt bronze), King K (pure gold) and Heir (peachy pink). Jenner debuted the shades via Snapchat, complete with color swatches and a peak at the packaging. There has been no release date yet, but according to her Instagram, they will be "dropping soon." https://www.instagram.com/p/BECZQHLHGvY/?taken-by=kyliejenner https://www.instagram.com/p/BECYcuSHGt1/?taken-by=kyliejenner We can assume the name "Reign" is after her baby nephew, who is Kourtney Kardashian and Scott Disick's youngest son. "King K" could either be named after Jenner's boyfriend's son, whose name is King, or simply because she goes by King Kylie. Finally, "Heir" seems to go along with the royal theme. I think it's safe to say these metallic shades are going to sell out faster than Jenner's classic Lip Kits...if that's possible. Don't miss Caitlyn Jenner's exclusive MAC collaboration and check out Blac Chyna's massive engagement ring! [Photo: Instagram]
Every Time North West And Penelope Disick Gave Us #BFFGoals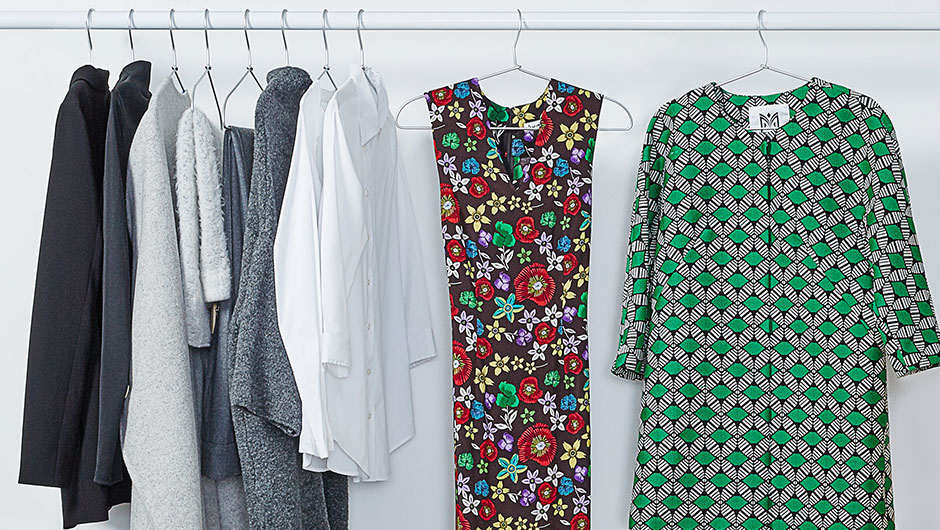 Rent The Runway's New 'Unlimited' Subscription Service Is Your New Excuse To Shop
SHEfinds receives commissions for purchases made through the links in this post. As if Rent the Runway couldn't make shopping any easier for women, they just did. With the launch of their brand new subscription service, Unlimited, women are able to access clothing for their everyday wardrobe, including accessories and handbags, from over 350 designers for a flat monthly fee. In other words, you can now rent designer clothing for your everyday life, not just special occasions. For $139 a month, Unlimited members can choose from tops, skirts, dresses, blazers, etc. from designers like Derek Lam, Tory Burch, Marni, Jason Wu and many more. The best part? The items are on constant rotation so the options are endless! "With Unlimited, we are putting the closet in the cloud and allowing women to experience and cycle through thousands of designer looks for their everyday work and weekend wear," said Rent the Runway CEO, Jennifer Hyman, in a press release. "Your closet no longer has to be a graveyard for questionable purchases and bad trends. Unlimited provides the variety and quality that the modern woman's wardrobe requires, allowing her to have fun with fashion without the commitment of purchase." Here's how it works:  Select three items from Rent the Runway's inventory. You can keep them as long as you want, or swap any (or all) of them out for new selections. What's more, shipping, dry cleaning and insurance are included in the flat rate of $139 per month. You can return Unlimited items via mail or in RTR store locations. You can also arrange to pick up your Unlimited orders in the stores, which are located in New York City, Washington D.C., Chicago and Las Vegas. What happens if you love an item you've rented? Unlimited gives you the option to buy the item at a discounted price. Considering Unlimited has its very own smartphone app, you can literally shop from anywhere and with ease. This is the best way to try out products from top designers before fully committing to purchasing. Test out a handbag or try a leather jacket with absolutely no hassle. Now, you don't have an excuse not to shop! Don't miss 9 makeup products you should always keep in your bag and the trick to making your leggings last longer! [Photos: Rent the Runway]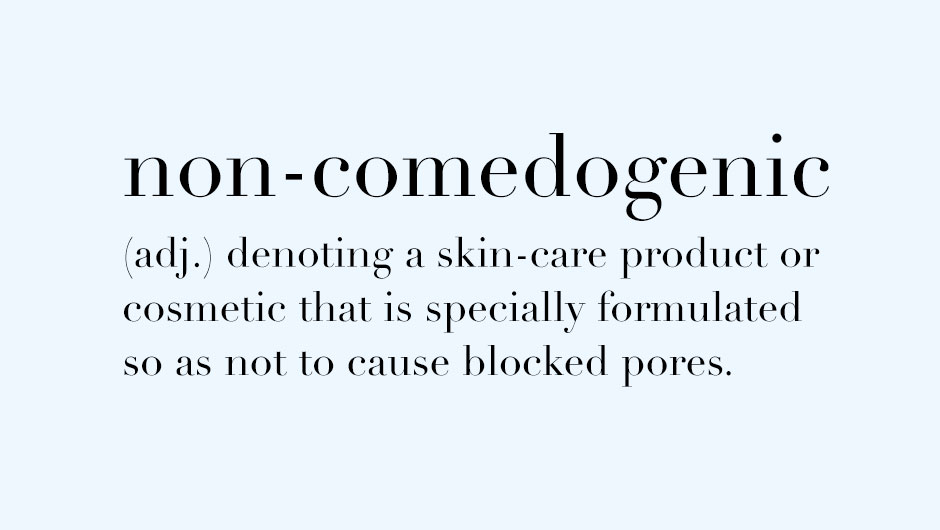 Once And For All, What Does Non-Comedogenic Mean?
SHEfinds receives commissions for purchases made through the links in this post. I'm sure you've seen the phrase "non-comedogenic" on various beauty products you own. It's obviously something important if cosmetic companies make it a point to put it on their packaging. What does it all mean?! The official definition non-comedogenic is "denoting a skin-care product or cosmetic that is specially formulated so as not to cause blocked pores." If you break the word down, comedones are a type of pimple/lesion. Open comedones are blackheads and closed comedones are whiteheads. Non-comedogenic beauty products are specifically designed to help prevent acne formation. The ingredients these products contain are not known to clog pores, therefore, will decrease the chances of pimples. Obviously, that doesn't mean non-comedogenic products will completely keep acne from forming. If you have oily or acne-prone skin, non-comedogenic products are definitely a better option for you. One of the most popular non-comedogenic facial moisturizers is CeraVe Moisturizing Lotion ($9.99). Get it below! CeraVe Moisturizing Lotion ($9.99) Don't miss if expensive nail polish really lasts longer and the one thing you should never do with dry shampoo!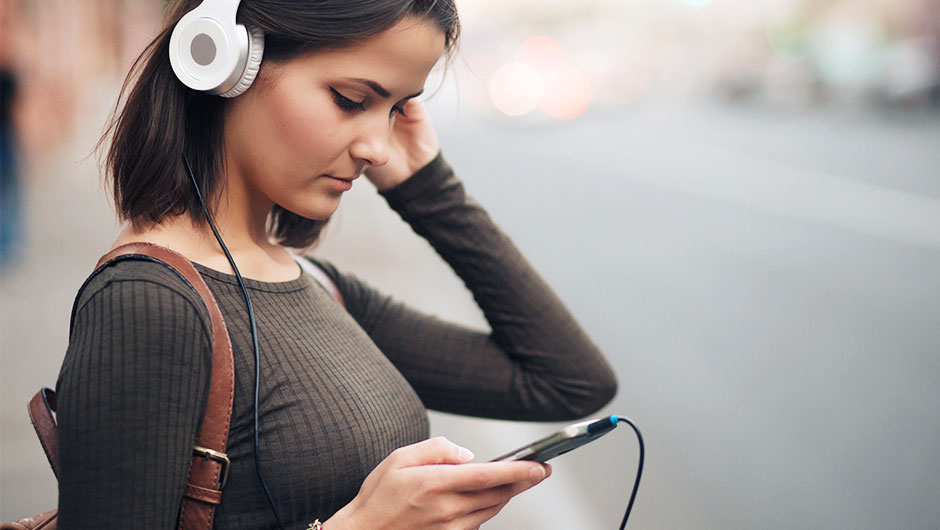 The Scientific Reason You Shouldn't Listen To Music While You Work
If you look around your office at your co-workers, it's probably accurate to say a majority of them is listening to music while working. I personally find that music disrupts my work, so I'm that person who goes headphone-free while typing away at my desk. However, my work method seems to be completely correct. According to a neuroscientist, listening to music while you work isn't the best habit. A writer at Business Insider sought the help of Daniel Levitin, a cognitive neuroscientist and the author of This is Your Brain on Music, to get to the bottom of this. Levitin says it's actually less productive to listen to music while working. He went on to say that in almost every case study performed in research tests, your performance while reading or writing "suffers considerably when you listen to music." Instead of listening to music while working, Levitin suggests listening to music 10-15 minutes before starting any type of work. The reason is because music puts you in a better, more positive mood. It also relaxes you and that leads to your brain releasing dopamine and serotonin, which will allow you to focus more. The exception to Levitin's advice? When you're performing monotonous tasks where it's easy to get bored. For example, a long road trip or working on an assembly line. Don't miss Taylor Swift's new music ad for Apple and 4 things to keep in mind when getting dressed for a music festival! [Photo: Shutterstock]
The Best April Fools' Jokes Of 2016 #Gotcha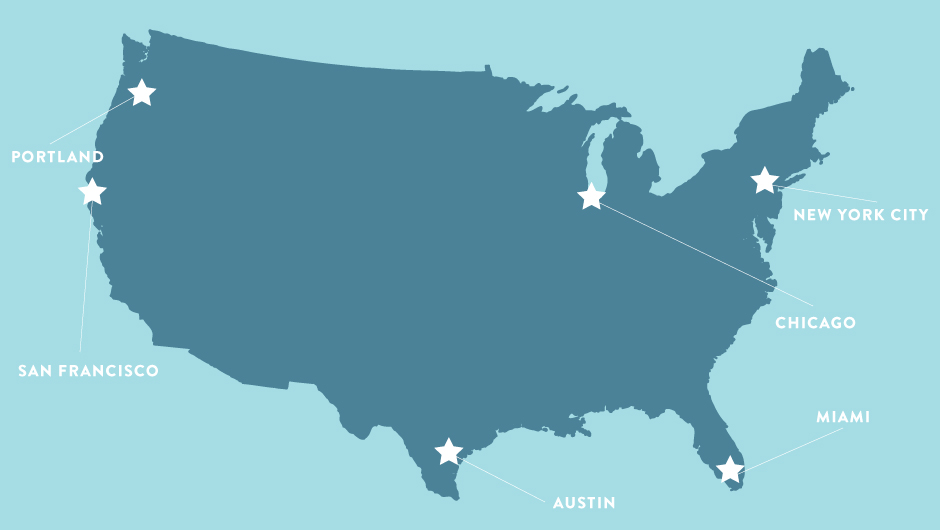 Find Out What Your Favorite City Says About You
The cities you travel to (in the United States) really tell a lot about your personality. Some people only travel to the midwest and others love the east coast. It's all a matter of what area of the country you like best! Find out what your favorite city says about you below! New York City  You are confident. Some people may think of you as a know-it-all but you don't let that bother you. The hustle and bustle of New York livin' is everything you could ever want. You're a hard worker (whose entire paycheck goes toward rent) and you appreciate all the diverse things life has to offer. After all, New York City is the best city! RELATED: Find Out What Your Favorite Fast Food Says About You Chicago  You can be defensive at times...but this is probably because you're constantly defending your city to other people. You appreciate good food and having fun with others. Baseball games and rooftop bars are your hangout spots, which means you're pretty laid-back. You try not to stress too much over the little things. Miami  You're extremely outgoing and the life of the party. Warm weather, beaches and hot bodies...what more could you ask for? You're always down to try a new adventure and love being surrounded by people. Basically, you're fabulous and you know it. RELATED: Find Out What Your Eyeliner Type Says About You Austin You're a sweetheart. Your southern roots have taught you proper manners and the right taste in music. Group activities, whether it's attending SXSW or a family cookout, is something you sincerely enjoy. San Francisco You're tech-savvy and up-to-date on the current trends. Focusing on your career is very important to you and you're always looking ahead to the future. However, you have no problem focusing on the present. Your creative personality captivates others. RELATED: Find Out What Your Wedding Song Says About You Portland Face the facts: you're a hipster. It's safe to assume you're trying a new vegan diet or organic food trend. You're super chill and always have a coffee in hand. Music is your saving grace and you love finding quirky details in things. Don't miss 5 ways to wear black jeans for any occasion and 3 ways to keep your shoes from smelling!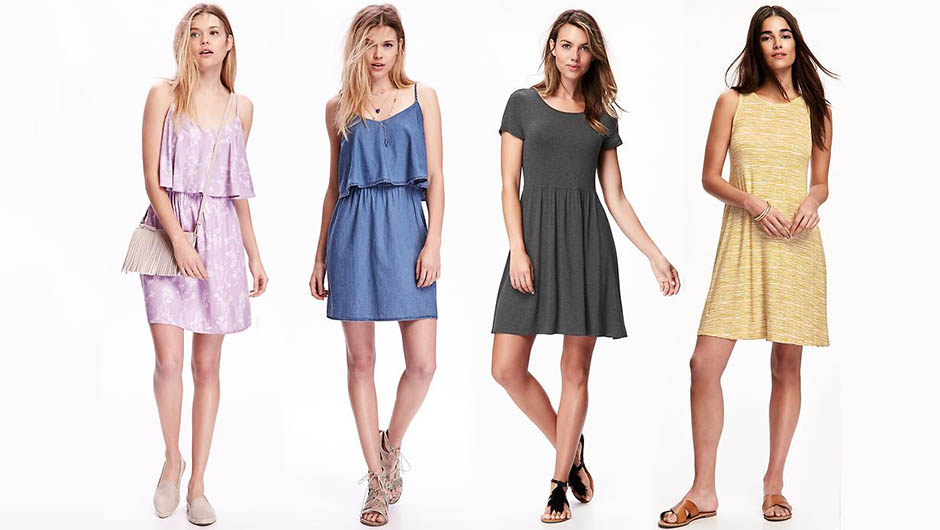 This Is Not A Joke: Old Navy Has 3 Sales Going On Today
SHEfinds receives commissions for purchases made through the links in this post. I that know today is April Fools' Day, but this is no joke: Old Navy has three sales going on today! Here's the breakdown: Take 41% off any single item with code NOTAJOKE Take 30% off the rest of your purchase with code NOTAJOKE Up to 50% off spring dresses I personally have my eye on the spring dresses! There are so many styles to choose from and they start at just $15. You cannot beat that price. The first two sales last today only so take a moment to shop online during your lunch break! SHOP NOW Chambray Overlay Dress ($15, down from $32.94) Shop Kylie Jenner's new Puma Fierce trainers before they're gone and shop Reese Witherspoon's favorite sunglasses! [Photo: Old Navy]
VIDEO: Kylie Jenner Promotes Her New Lip Glosses With An Interesting Music Video
Kylie Jenner has clearly been working hard on her makeup line, Kylie Cosmetics. I mean, her Lip Kits literally sell out in less than 10 minutes every time they are restocked on her website. Kylie just released three brand new products: lip glosses! She released a somewhat bizarre video to promote the new glosses, in which she serves as the getaway driver after a raid. Dressed in a Louis Vuitton headscarf and waiting outside a seedy motel in her Rolls Royce, Kylie waits for her three friends to get the job done. They end up driving away with loads of cash and beautifully glossed lip. [youtube]https://www.youtube.com/watch?v=JtoRzI0vKJE[/youtube] The three new lip glosses are called "Like" (light brown), "Literally" (mauve-ish) and "So Cute" (nude-y pink). Check out swatches of each below! https://www.instagram.com/p/BDoUrWLHGtq/?taken-by=kyliejenner https://www.instagram.com/p/BDomDgPHGh2/?taken-by=kyliejenner Her mom, Kris Jenner, even threw Kylie a launch party! She has been giving fans a sneak peek of these glosses on Snapchat, so we can assume this is actually happening and isn't some April Fools' joke. https://www.instagram.com/p/BDoUwEbsw-E/?taken-by=kylizzlesnapchats Don't miss Kylie Jenner's Puma Fierce collection launch and Julianne Hough's new haircut! [Photo: Instagram]
Kylie Jenner's Anticipated Puma Fierce Collection Is Here–Get A Pair Before They're Gone
SHEfinds receives commissions for purchases made through the links in this post. Today is the official launch date of Kylie Jenner's highly anticipated Puma Fierce line. The sneakers look slightly similar to Rihanna's Fenty Trainers but a little more practical for working out. As of now, Kylie's Fierce trainers come in four different colors: black, white, silver and red. They were inspired by the movements of dancers and designed to perform through intense training sessions. Fierce trainers may look heavy, with their structured silhouette but they are lightweight and include all the technical details you need in a trainer. https://www.instagram.com/p/BC56IN7Cw9x/?taken-by=puma Retailing at $90, the Fierce line features a slip-on style with mesh and caging overlays to ensure stability and support. What's more, they are constructed with an Ariaprene upper for ultimate breathability. Shop below before they sell out, and trust us, they will! Kylie x Puma Fierce ($90) Don't miss Kendall and Kylie Jenner's exclusive Neiman Marcus collection and Beyoncé's new athleisure line! [Photo: Instagram]
The One Thing You Should Never Do Before (And After) Getting A Bikini Wax
For most people, getting a bikini wax isn't the most comfortable situation. Obviously, ripping a hair follicle from your body (especially an extra sensitive place) isn't exactly pain-free. There are most definitely precautionary steps you can take to minimize the pain of a bikini wax. However, there is one thing you should never do before and after getting a bikini wax. It's essential your lady parts are clean for your waxer. On that note, avoid the gym before and after getting a wax. This is crucial, ladies. Here's why: Before: Sweating before going to get a bikini wax isn't ideal. "Sweat may interfere with the wax adhering to the hair," Melanie Gilliland, European Wax Center's chief wax expert and educator and a licensed esthetician, told the Huffington Post. After: Gilliland says, "Working out right after may cause an adverse reaction to your freshly waxed skin." Also, sweating in tight-fitting clothing can cause friction, which causes irritation. Bacteria is more prone to get inside within the first 24 hours. Experts say you should avoid exercising 24-48 hours after a wax in order to let the area fully heal. Plus, you're going to be sensitive so it probably won't be comfortable running or spinning. Now you have an excuse to skip the gym! Don't miss the one thing you girls with blue eyes should never do and the best way to apply foundation! [Photo: Shutterstock]
This Is The Trick To Making Your Leggings Last Longer
SHEfinds receives commissions for purchases made through the links in this post. These days, leggings are so much more than just workout pants. Some women are even wearing leggings more often than jeans! Even if you don't agree with the leggings-as-pants trend, chances are you still own a pair. I mean, they're great for running errands or lounging around the house. On that note, what's the best way to preserve the life of these stretchy wonders? To wash and dry them properly, of course! Washing Always check the care label before tossing your leggings into the washing machine. If for some reason you don't have a care label, it's safe to wash leggings on a gentle cycle using cold water. Skip the fabric softener because this can ruin the fabric's wicking capabilities. lululemon Enlighten Crop Leggings ($98) Drying  It's best to let your leggings air dry, either on a drying rack or on a flat surface. The high heat from a dryer can break down the elastic fibers in your leggings, causing them to stretch out. However, if you're in a rush and need a pair of pants to dry quickly, you can throw them in the dryer. Just be sure to use a low heat setting and remove them promptly. Another tip: wash your leggings in a garment bag to prevent any snagging and pulling. This will protect the fabric. Don't miss the one thing you should never do when buying new sneakers and check out Beyoncé's new athleisure line! [Photo: Swell Mayde]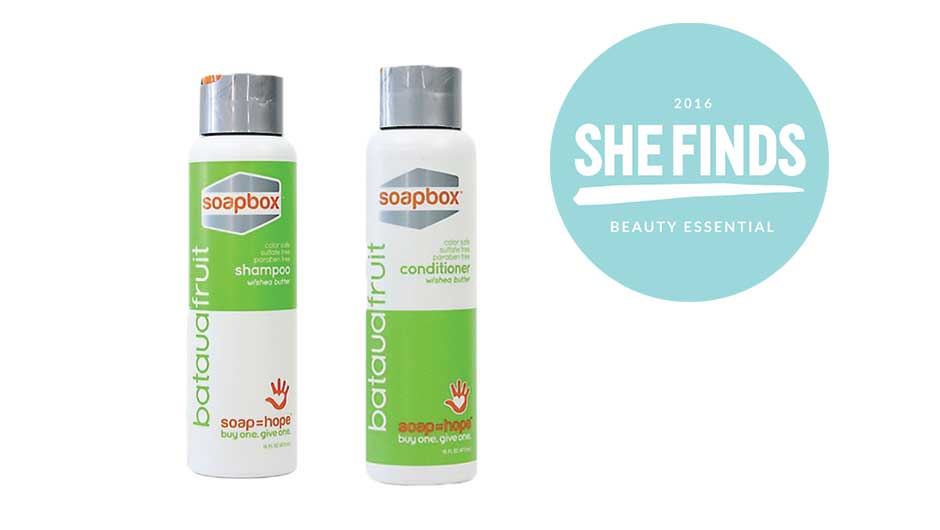 This 'One For One' Company Has The Best-Smelling Shampoo #Truth
SHEfinds receives commissions for purchases made through the links in this post. SHEfinds received a sample of the product(s) reviewed in this post but was not compensated to write this post. I'm not very picky when it comes to shampoo and conditioner. Honestly, I buy whatever is on sale at the drugstore. When I was asked if I wanted to try samples SoapBox's shampoo and conditioner, I figured why not? If you've never heard of SoapBox before, they are a "one for one" company meaning you buy one, they give one. For every SoapBox product sold, the company gives away a free bar of soap or a month's worth of clean water to a person in need. SoapBox Bataua Fruit Oil Shampoo ($5.99) Getting back to the shampoo and conditioner, though. I tried out SoapBox Bataua Fruit Oil Shampoo ($5.99) and SoapBox Bataua Fruit Oil Conditioner ($5.99). The first thing I do before ever trying a shampoo/conditioner on my hair is see how it smells. Let me tell you, these products smell amazing!  What's more, both the shampoo and conditioner don't contain any sulfates or parabens, and they are safe for color-treated hair. Yes, please! SoapBox Bataua Fruit Oil Conditioner ($5.99) Both products are very lightweight and don't weigh down my hair at all. Some conditioners make my hair feel really heavy and coated with product but this one doesn't. The main ingredient, bataua fruit, is from Brazil and is known for repairing hair from roots to tip. It's filled with fatty acids and amino acids that work to nourish your scalp and hair. If you're looking for a sulfate-free shampoo/conditioner and don't want to spend a lot of money, I really recommend trying SoapBox. You can even see where in the world your purchase is going with a Hope Code. Simply type in the code on the back of the package and you can track where you are doing good! Don't miss the Pantene hair-burning controversy and the 6 worst things for dry hair! [Photo: Target]
Kendall And Kylie's Exclusive Neiman Marcus Collection Is Here! (And Going To Sell Out)
SHEfinds receives commissions for purchases made through the links in this post. Neiman Marcus is partnering up with Kendall and Kylie Jenner for an exclusive collection of their growing line, Kendall + Kylie. The entire collection is currently available for pre-sale and it will be available in stores on April 7. This Kendall + Kylie line is included in Neiman Marcus' #OnlyatNM program, which was developed last fall to feature exclusive merchandise. The exclusive collection is an "elevated extension" of the Kendall + Kyle spring collection. It's inspired by vintage items and their current closet favorites. Kendall and Kylie Jenner created nine pieces in hopes to bring customers (and fans) closer to their "aesthetic, taste profile and personal style." The line features quality fabrics and expert tailoring. "When we started working on our spring ready-to-wear line, we knew we had to do exclusive looks for the Neiman Marcus shopper," said Kylie. "We paid a lot of attention to the fabrics and silhouettes." Kendall and Kylie were part of the entire process, from selecting fabrics and colors to styling fit models. They each took inspirations from their own closets to create a line completely true to their style and personalities. Belted Zip-Front Leather Jacket ($995) Sleeveless V-Neck Split-Hem Dress ($495) "The collection is sophisticated, clean and beautifully tailored," said Kendall. "We wanted to widen our range of customers by introducing a more premium clothing line. We incorporated a lot of sophisticated and versatile pieces that were simple yet chic." "Neiman Marcus is delighted that Kendall and Kylie created exclusive pieces for our #OnlyatNM program," said Neiman Marcus Senior Vice President, GMM, Lisa Kazor. "The sophisticated, feminine designs will appeal to a great range of our customers." Shop the entire collection here. Don't miss Beyoncé's new athleisure line and Kim Kardashian's latest naked selfie! [Photo: Easton Schirra]
Here Are All The Details Behind The Pantene Hair-Burning Controversy
Hair stylist Patrik Alan Simpson, of Mixed Elements salon in Maryland, is making some pretty serious claims against Pantene hair products. He took to Facebook with a public service announcement warning people about the damage Pantene products (allegedly) cause. "PUBLIC SERVICE ANNOUNCEMENT!!!!!!! For the love of anything holy...... PLEASE stop using this crap in your hair!" he wrote about Pantene's Moisture Renewal Shampoo. As he was doing a light blonde ombré on a customer, he smelled smoke and touched the foil only to "nearly burned my fingers!!!!!!" Simpson says he can do this hair treatment in his sleep so it's no difficult task. "I asked the usual questions i.e. Well water, medication etc. the only thing that was there, she used Pantene shampoo and conditioner for over a year," he wrote on Facebook. "With the build up of parabens and plastic and silicones when it comes in-contact with a bleach or hi-lift color it reacts and the bleach will melt off the build up and becomes a very hot liquid and if it come in contact with skin it will cause a burn." Simpson's PSA has nearly 58,000 shares on Facebook and many women have commented claiming they have experienced the same issue. One user wrote, "I use to use this and when my mom did my hair back blonde. Same thing happened to me very scary," and another said, "This happened to me yeeeears ago! My scalp bubbled from the burns. It was awful. Now, I only use Organix or Renpure." Refinery29 spoke with an expert to get to the bottom of this controversy. "There is no ingredient in Pantene that is flammable in that manner; I couldn't even begin to give you a theory!" cosmetic chemist Ni'Kita Wilson told R29. "Plastics is such a broad term that it really can't apply here. Silicones coat the hair strands to seal down the cuticles. If there is buildup on the hair, then the only negative impact could potentially be the color not taking as well." Colorist Aura Friedman told R29 that other factors can cause this effect. "That kind of chemical reaction happens when there are heavy metals or henna in the hair," she said. "I haven't had that sort of chemical reaction on people's hair that use Pantene." Pantene has no problem standing by their products. "The people's trust in the quality of our products and their safety is of our utmost priority," the brand said in a statement. "Millions of consumers use and enjoy our Pantene products daily and color regularly as well. There is no connection between our products and the reaction this hairdresser saw on the client's hair. We don't know what caused this; shampoos and conditioners cannot." Well, there you have it. Don't miss Julianne Hough's new perm and how often should you really get a haircut? [Photo: Shutterstock]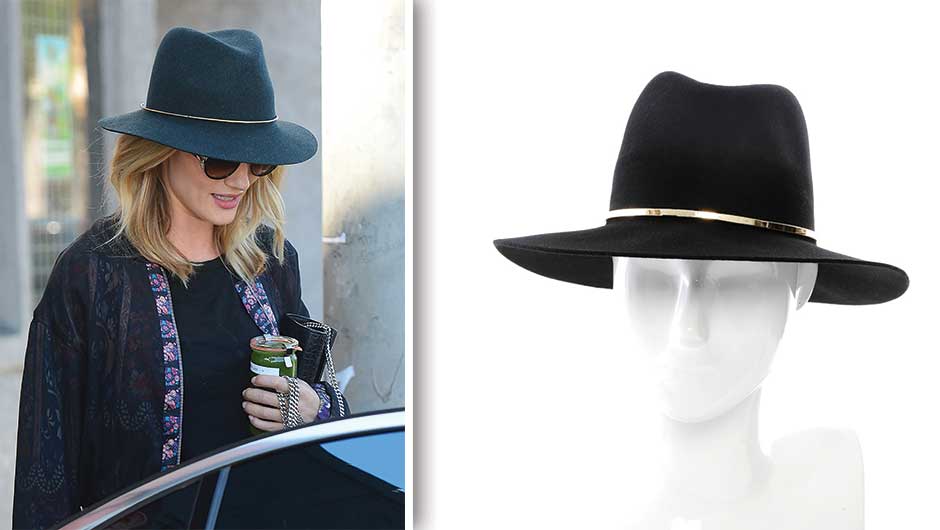 Top Off Your Outfit With Rosie Huntington-Whiteley's Versatile Hat
Rosie Huntington-Whiteley was seen leaving a shoot wearing one of our favorite accessories. The Janessa Leone Stephen Hat ($187) is a fantastic finishing touch for any outfit. It goes great with pretty much anything from a swing dress to a relaxed tee to a silk blouse. Its classic silhouette and subtle details make it suitable for any occasion. Get yours below! Janessa Leone Stephen Hat ($187) Don't miss Christian Louboutin's brand new nude flats and Reese Witherspoon's favorite sunglasses! [Photo: Splash News]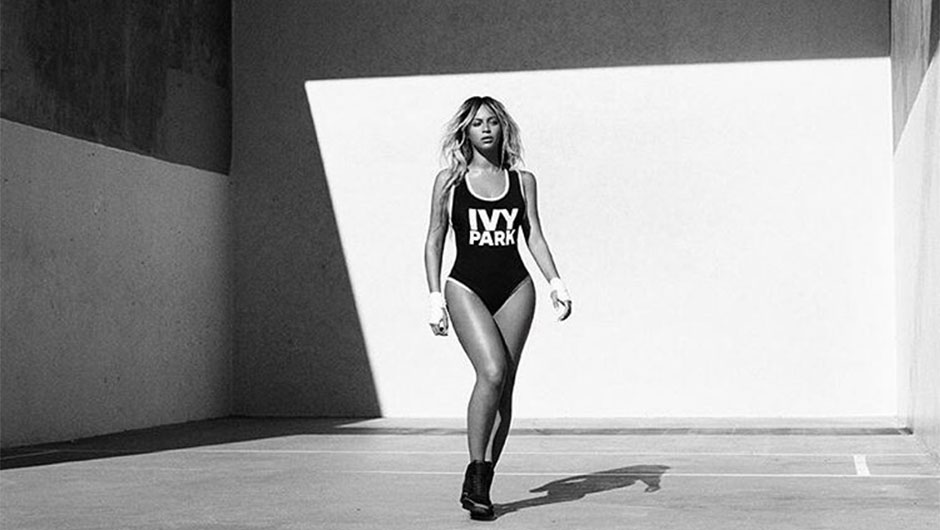 Beyoncé Debuts Athleisure Line With An Empowering Video
SHEfinds receives commissions for purchases made through the links in this post. Beyoncé debuted her brand new the athleisure line today, Ivy Park, and it does not disappoint. Queen Bey teamed up with Topshop's Sir Philip Green to create a collection of swimwear, tops, leggings and more. She announced the line with an empowering video where she models the collection and shares a personal journey. Blue Ivy even makes an appearance! https://www.instagram.com/p/BDnt9evPw5L/?taken-by=beyonce Ivy Park will be hitting Topshop and Nordstrom exclusively on April 14 so mark your calendars! In the black and white promo video, Beyoncé explains the reasoning behind the name Ivy Park. "I'd wake up in the morning, and my dad would come knocking on my door and tell me that it's time to go running," the voiceover starts. "I remember wanting to stop, but I would push myself to keep going. He taught me discipline and I would think about my dreams. I would think about the sacrifices my parents made for me. I would think about my little sister and how I was her hero. I would look at the beauty around me. The sunshine through the trees. I would keep breathing." She admits to having fears, which every person has experienced. "There are things I'm still afraid of. When I have to conquer those things I still go back to that park. Before I hit the stage I go back to that park. When it was time for me to give birth I went back to that park. The park became a state of mind. The park became my strength. The park is what made me who I am. Where's your park?" Watch the video below! [youtube]https://www.youtube.com/watch?v=mA1Wp1kfDfE[/youtube] Don't miss Christian Louboutin's brand new nude flats and see Cameron Diaz without makeup! [Photo: Instagram]