Raise your hand if you're obsessed with Netflix's "Stranger Things." Okay, yep I thought so. Everyone on the SHEfinds staff is super in to it–and have already started competing for who's going to have the best Stranger Things Halloween costume this year. Some people already called dibs on being Eleven (her costume is pretty sweet, with the blonde hair, pink dress, etc.).
The other half of us in the office are leaning more towards Barb, aka Barbara Holland, aka best friend of Nancy Wheeler. I mean who doesn't want to rock mom jeans and some cool, retro vintage 80s flare??  Even though she was a relatively small part, Vulture called her the show's "best character" and the internet LOVES her. The character, played by actress Shannon Purser, might have been forgotten by the other "Stranger Things" kids–but not by us!
Barb wasn't supposed to be a big deal and you lovely people made her important. Thank you

— Shannon Purser (@shannonpurser) August 20, 2016
If you're on Team Barb in terms of Stranger Things Halloween costumes, look no further. I've found everything you need to create the costume at home: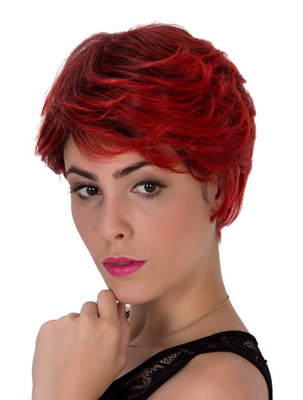 1. The Barb Hair. Obviously Barb has dope red hair. Her hairstyle is a little tricky to replicate with a wig, unfortunately, but I did my best to find a suitable option for you (because I'm assuming most of you don't have short red hair that you can style with hot rollers to get Barb's look). This Wavy Women's Party Wig ($16.98) from Amazon should work–or you can see what your local Halloween costume store has in terms of red wigs.
I'd like to think I'm a Barb but I'm really just a Nancy #StrangerThings pic.twitter.com/mx979z3bmi

— christian (@christianbayus) July 25, 2016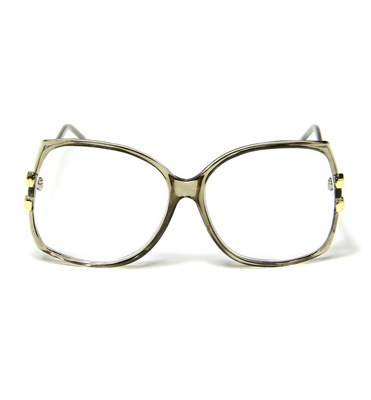 2. Her Glasses. Next you need some amazing retro glasses like the ones Barb wears. Hers have clear/yellowish square frames. We found these Retro Reading Eyeglasses Super Vintage Fashion Oversized Square Clear Lens ($11.99) which I think pretty much nail Barb's look.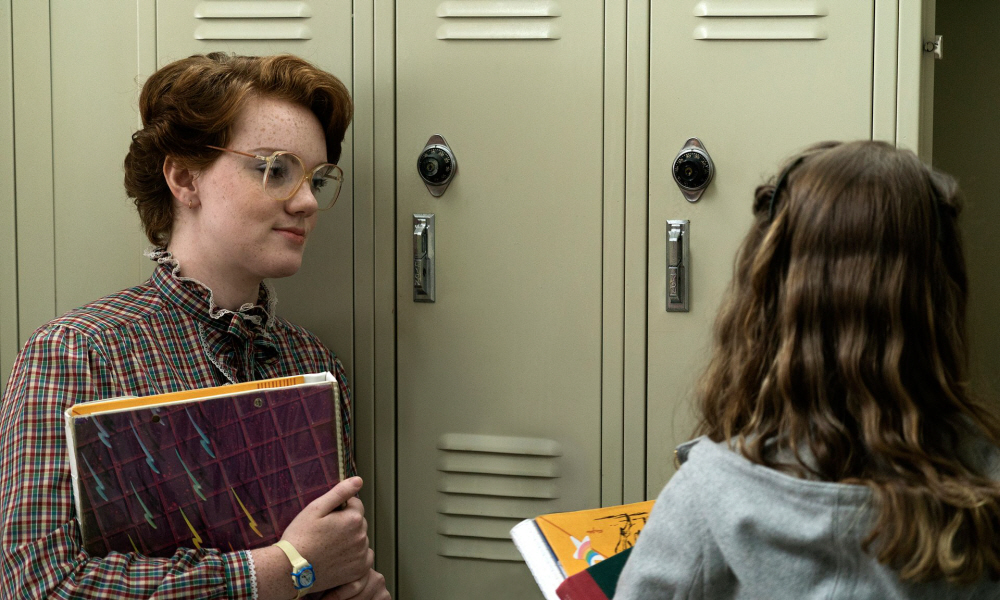 Photo: Netflix
3. Her Outfit. Next you'll need a PERFECT ruffled, plaid top like Barb's to nail the look. This is where you'll make or break the costume. The plaid can't be too modern, like something you'd wear in 2016–it has to have a retro, vintage vibe. Ideally, the plaid itself will be really small, the neck will have a ruffled collar, and the colors will be red, white and blue.
I found this NSF EXCLUSIVE Plaid Ruffle Sleeveless Shirt ($109, down from $198) which is pretty expensive for a Halloween costume–but if you're really serious about nailing the Barb costume, I think you should consider it. Otherwise, you might want to take a trip down to your local Salvation Army, Goodwill or consignment to see what they have in terms of 1980s ruffled plaid shirts for women.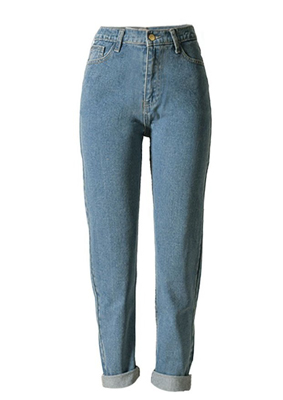 Next, you'll need Barb's fabulous mom jeans. Oh, they are so glorious and the EPITOME of mom jeans. Remember the normcore trend? Well, you can thank the hipsters of 2014 for making so many of these awesome, pale/light wash, high-wasted jeans available on the market today. I found these and think they are absolutely perfect (and they're under $40): Echoine Women's High Waist Loose Fit Straight Leg Jeans Pants Boyfriend ($35.89). You can also go to your local thrift store and see what mom jeans/stone washed jeans they have that would work.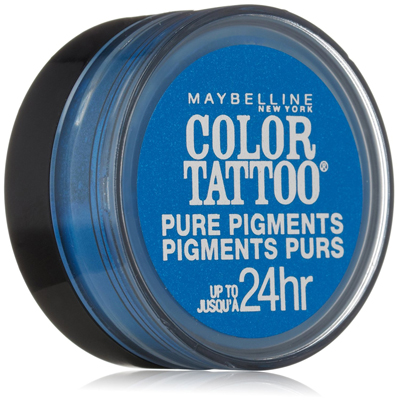 4. Her makeup. Since "Stranger Things" takes place in the 80s, obviously Barb was rocking some rad blue eyeshadow. It's not a must for the costume, but it's just fun. Makeup is always a fun part of any Halloween costume. I found this Maybelline New York Eye Studio Color Tattoo Pure Pigments ($3.26) which is cheap and should work well. Also, remember that Barb has a lot of freckles, so you could potentially use white powder to make yourself look paler and then draw on some freckles. Here's a tutorial for makeup freckles:
The only thing I couldn't find was her puffer jacket–check Etsy!
Ok, this is really gross and I don't want it to be a spoiler if you haven't watched the whole season yet–but you'll need some fake blood to make the costume complete. Here's a Youtube video on how to make really good fake blood at home: