I know you're probably tired of hearing people say it, but it's true: staying hydrated by drinking water is essential, especially during the summer. Not only is water vital to your overall health and well-being, but drinking lots of water can also mean really good things for your skin.
We know what you're thinking; plain ol' water can sometimes feel boring and bland. Drinking a few glasses can be a struggle for some people, let alone the recommended eight servings. Fortunately, we found the perfect alternative: Hint's fruit-infused water.
Whether you're a flat or fizzy person, Hint has tasty options to suit just about anyone's palate. From strawberry-kiwi to watermelon, drinking water throughout the day is so much easier (and enjoyable!) when you're sipping on Hint. And, Hint's waters aren't just yummy, they're good for you, too. Each bottle is made with pure water infused with fruit and contains zero calories, zero sugar and zero diet sweeteners.
To prove just how great Hint's flavored waters are, we asked four real women to put them to the test and share their favorite ones. Read up on the fan faves below: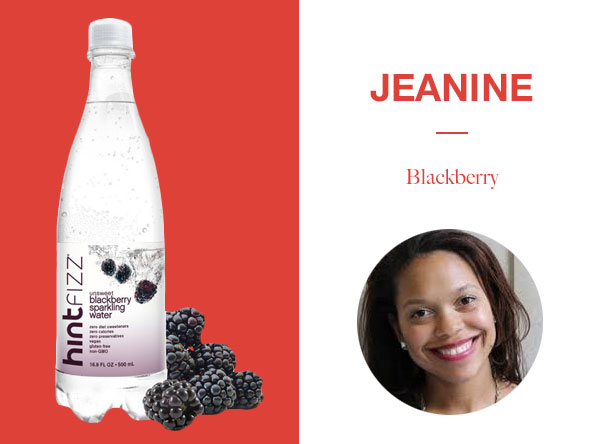 "I love the Blackberry Fizz! I love the taste of blackberries, but can never handle the seeds, so this water is the perfect substitute. I also love that it's bubbly and has a fruity flavor without that weird 'fake sugar' taste. It's super refreshing and the perfect healthy alternative to soda."
"I love having a cucumber water at night because it has the same great flavors as a Gin and Tonic, but without the alcohol. Of course, if it's been that kind of day, you could always add some of the water to gin for a healthier version of that cocktail."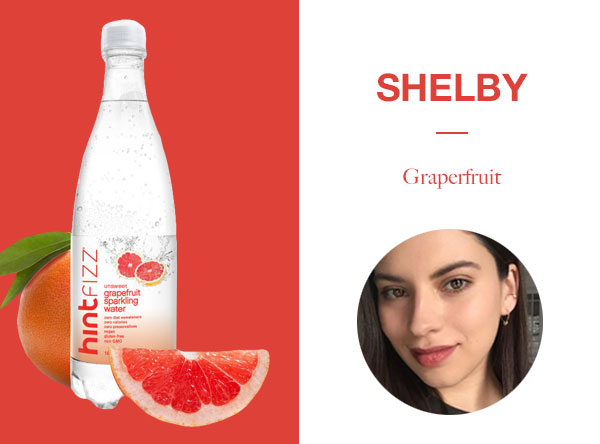 "The Grapefruit Fizz is the perfect mid-day refresher during a hot day. My favorite part is that it's sugar-free so it tastes like a treat, but without the guilt."
"I have a serious love for orange juice, but one serving alone can have over 7 grams of sugar. Hint's Blood Orange water gives me the same satisfaction with the flavors but with way fewer calories and sugar. Now I don't have to worry if I drink multiple bottles throughout the day."
If you're looking for a way to incorporate more water into your life, this is the easiest and tastiest way to do so. Hint has over 25 flavors to choose from, so you're sure to find one (or a few!) that you love, too.
By the way, Hint is offering SheFinds readers a chance to try their best selling bundles for 30% off. All you need to do is follow this special link. Get your hydration on!
The editors at SheFinds wrote this post on behalf of Hint and received compensation as part of our agreement.