The feeling of buying a new pair of shoes is delightful. The feeling that comes with breaking them in? Not so delightful.
But it turns out that you don't actually have to wear flats to break them in–we found a hack for doing it that is completely blister-free. All you need is a pair of socks and a hairdryer:
First step is to put on socks – any kind will do, sport or dress – then step in to the new flats. Walk across the room to determine where the shoe is most uncomfortable/tight on your foot. Those will be your target points for the hairdryer.
Turn your hairdryer on a low heat and aim it on the target points. Apply the heat for a few seconds at a time and then move on to the next spot. Another tip is to apply the heat to the inside of your flats, then slip them on and apply heat to the outside while wiggling your toes. Each step contributes to stretching the shoe out to fit your exact foot shape.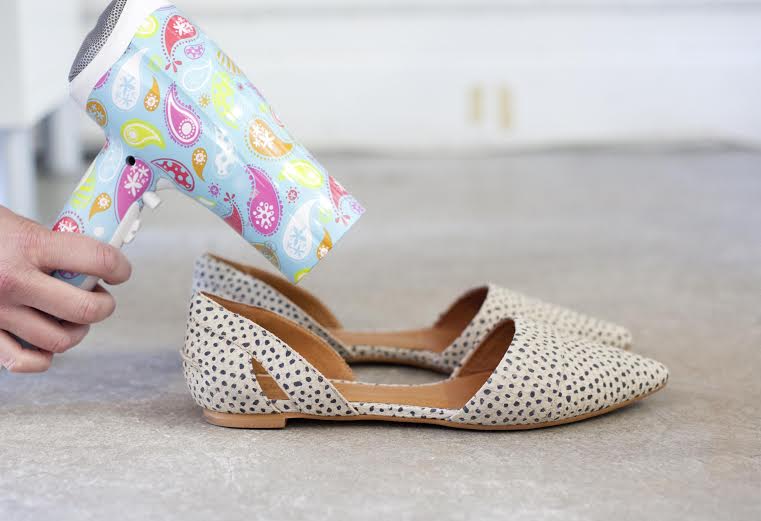 Once you your flats start to feel comfortable, turn off the hairdryer, take off your socks, and give your broken-in flats a try. If they still need just a bit more stretch, repeat the process again.
[Photo: Ania.B]
Don't forget to check out: the 10 worst things for oily skin, Nordstrom's latest Pop-In with Nike, and how to solve stinky flats.