Ryan Lochte was one of the year's top trending figures–after scoring gold medals in the Rio Olympics, Ryan pissed off an entire country when he alleged that he was held at gunpoint in Brazil when really it was his own drunken shenanigans to blame. He fled Brazil, got banned from swimming, apologized, and landed a spot on "Dancing with the Stars," which was met with protestors. Phew. It's been a *really* big fall for Lochte, which is not good for him–but very good for those of us looking for a pop culture Halloween costume this year. Olympics Halloween costumes are always big–remember the Gabby Douglas one from 2012 (hey–it's still relevant!).
Need more proof that the Ryan Lochte Halloween costume is a good one? Well, first of all, Jimmy Fallon already showed how hilarious and recognizable it is when he dressed up like Lochte at the MTV Video Music Awards this month:
Everyone, including Lochte's own teammate Michael Phelps was *DYING*. Jimmy hilariously started his speech, "Is it too late now to say sorry?" then launched into a hilarious series of ridiculous claims, such as "I directed all five nominees," and "I taught Drake the Hotline Bling dance." LOLZ!
Anyways, if you're set on being Ryan Lochte this year, let me tell you exactly what you'll need to get a gold medal in the costume department:
His hair:
Lochte dyed his hair for the Olympics–some say the color is gray, some say silver, others say platinum blue (which later turned green from the pool-yikes!). Whatever color you think his Olympic hair was, you absolutely need to get it for the costume. If you're a girl being Ryan, just put your hair up in a high bun, or try to find a gray haired male wig that you can use (I wasn't able to find any good ones online, so it might be tough!). To get the color, use this Silver Ash Hair Wax 3.53 oz ($21.50) that I found on Amazon. You could also use white or silver spray-on color.
READ MORE: Barb From Stranger Things Halloween Costume
His Olympics track suit: 
If you're taking the costume REALLY serious, like Jimmy Fallon did, you should buy some official Olympics gear from the Team USA store. This is the exact zip-up that Fallon wore to the VMAs and Lochte wore during the medals ceremonies–it's obviously pricey, but you could sell it online or give it to the guy in your life after Halloween: Men's Nike Navy Team USA Stadium Full-Zip Jacket ($249.99)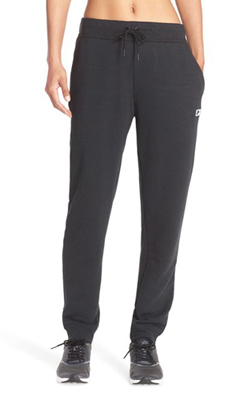 On the bottom, you can just wear any exercise pants or joggers. They have lots of bottoms for men and women on the Team USA store (so you could get a navy blue one to match the zip-up jacket), or you can pull something from your closet, or you can buy something like these Nike Jogger Sweatpants ($65) that I found.
READ MORE: Dauntless From Divergent Halloween Costume
His swim gear: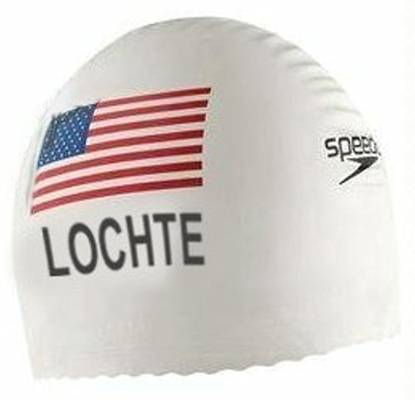 Let's not forget that Ryan is an Olympic gold medal winning swimmer here (hah!), so to pull of the costume you'll need some accessories for the sport. Amazon literally sells Ryan LOCHTE Speedo Latex Swim Cap ($12.23), and I think it's worth grabbing one for $12–especially if you're a girl with long hair and want a way to work around the whole short hair thing (just shove your hair in the cap and you're good!).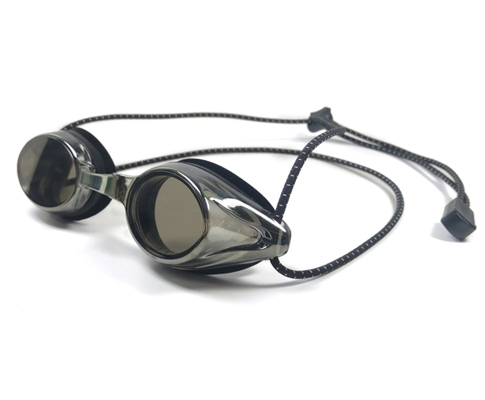 Ditto for the goggles–you'll definitely need a pair. You can buy kids goggles and wear them around your neck if you want them to be cheaper–of you can buy an adult pair that you might actually one day use to swim. These Resurge Sports Anti Fog Racing Swimming Goggles ($19.99) look profesh and like something Lochte might actually wear.
READ MORE: Ghostbusters Halloween Costume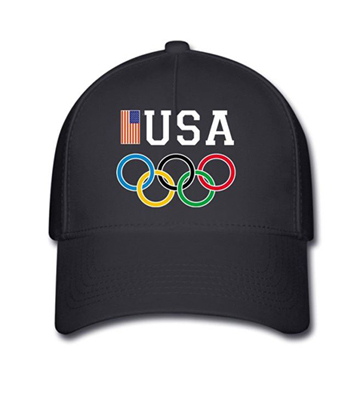 If you don't like the swim cap or hair dye ideas, you could also buy a cheap Olympics Team USA hat and wear that to be Lochte instead. I found this one: DEBBIE Unisex USA Rio Olympic 2016 Baseball Caps Hat One Size ($12.78).
Fallon wore the exact bright yellow Nikes that Team USA wore to the Olympics–if you want to top off the look, you could splurge on a pair, too. I mean, it's definitely something you'd wear long after Halloween/get your moneys worth out of. I found these Nike Golf FI Impact 2 ($139.99)–they're pretty cool. Or you can just wear any sneakers from your collection (keep it sporty!).
This is absolutely non-negotiable–you have to get a Gold Medal with Ribbon ($1.49) to wear around your neck to make it especially clear that you're Lochte for Halloween. The medals are so cheap and are definitely one of the most distinguishing features of the costume.
So, there you have it! Everything you'll need to make a Ryan Lochte Halloween costume this year. Just don't forget to go around singing "Is it too late now to say sorry?"
SheFinds receives commissions for purchases made through the links in this post.