The best way to hide belly fat is to make the rest of your body look so amazing that no one even has time to notice you're carrying some extra weight in the middle. Not that everyone would notice! But there are days (or months) when we feel like clothes would just look better on us without stubborn stomach fat. We actually think that a dress is one of the best pieces to wear on those meh-about-your middle days. Try these tricks and discover how happy you start to feel about your body.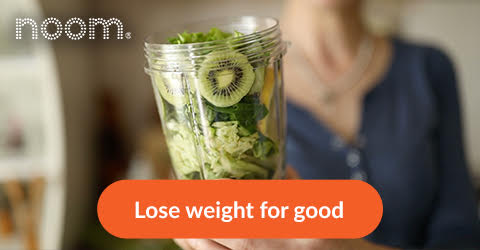 How to Hide Belly Fat in a Dress
Choose the right cut

We have never had the experience of walking into a store, trying on a dress and thinking: this is perfect! There are lots of different cuts and women have lots of different body shapes. But if you take the time to think about what looks best on your shape, things will go more smoothly. These are great styles for disguising belly fat:
– Fit and flare. A fit and flare dress has a cool retro feel. It's very '50s Hollywood glamour so play up that look with red lipstick and classic heels. The dress celebrates curves and is fitted in the chest and waist while still offering full coverage. Then the flare happens. A fuller, flared skirt balances out and camouflages a bulging belly.
– Faux wrap. Wrap dresses make us nervous. Will they come untied? Can we keep them tight enough? But a faux wrap dress has the look without the concern. The elegant draping camouflages and skims over your hips and belly while the V-neck creates a beautiful décolletage. Play with pattern, color and scale. A black and white dress gets a pop with red shoes and a chunky necklace while a large floral pattern needs delicate jewelry and nude leather kitten heels
– Empire maxi. An empire maxi dress is two for the price of one. Two body shaping-tricks that is. The empire waist is fitted at the bust and tricks the eye into seeing a high waistline. The maxi aspect creates a lean, long silhouette. We love them with pretty kimono sleeves that flutter gently in the breeze.
– Sheath and shift. A sheath has a simple, straight shape that skims your body and hits around your knees. There is no clingy material and your body gains structure (not belly rolls). Do not confuse a sheath with a shift! While the later also has an uncomplicated straight silhouette, it's made of more material and is a bit swingier in the waist and hips.
Pick a pattern.

We love stripes! The horizontal variety is evergreen and we will be wearing them till we're old grannies in rocking chairs on the porch. But when you have belly fat to cover, try a new direction and go diagonal. Yes! Stripes on an angle! It's genius and frankly, they make you look taller and divert the eye. People won't be looking you straight up and down. The stripes gently guide the eye away from your midsection. Large patterns also work to distract. If your dress has a small floral pattern, the blooms could work against you, highlighting your stomach and making it look bigger in comparison. But a big and bold pattern will help your figure appear smaller. Illusion!
Accessorize.

Another way to draw eyes away from the parts you're feeling badly about is with a major accessory. Necklaces keep all eyes up above the waistline. Push your comfort zone and try a blingy big necklace, a chain with an oversized pendant or layer on multiple, thin strands but make sure to stagger them by length.
Change your mind.

Are you slumped in a chair feeling down about your belly? Or are you looking in the mirror with fiery rage over your expanding middle. Please understand that women are not supposed to have flat stomachs. A gentle curve is natural. But if you're really bothered, it might be time to change your mind instead of your clothes. Noom is an intuitive and encouraging program that initiates a lasting change in your body and mind. The app guides users into making healthy, sustainable lifestyle choices about food and exercise. This isn't a loose 10 pounds in 10 days deal–that's not realistic nor is it safe. Noom focuses on changing patterns of thinking, habits and behavior so you see results for the rest of your life, not just for a month or two.
The editors at SheFinds wrote this article in partnership with Noom.