A day at the beach is all about hanging out with friends, breathing in the ocean air and feeling connected to nature. It should not invoke fear. Cast all of your bathing suit, sweaty skin, overheating anxiety aside and find out how we learned to love lounging by the shore.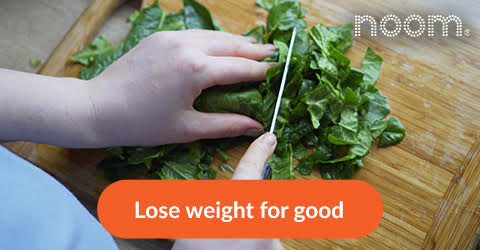 How to Look Good at the Beach
Wear a flattering bathing suit.

Wearing a swimsuit doesn't mean hiding under the beach umbrella all day. No matter what you perceive as your body flaws, we challenge you to put those criticism aside and vow to accept your figure. We're right there with you! With the right suit you can camo, conceal and contour your body to a place that makes you feel content and maybe even super happy with your appearance.
You can't spend all day sucking in your belly. That would suck. If you want a two-piece, pick bottoms that have a high waist and cover your bellybutton. The top half needs to be well supported to visually create a waist area. One-piece suits are sexy and can also tame a tummy. Ruching disguises bulges and a belt creates a waistline so you have a definite upper and lower half. A suit with a solid color or a small pattern in the middle combined with side panels of mesh or another solid color make for an optical illusion of an hourglass figure.
A halter top with a plunging neckline also brings out the best in your curves. Large prints can become distorted and not so flattering. Look for a small, all-over pattern, solid or color block option. Aside from being freed of the fear that a boob will pop out, the sporty, surfer athletic rash guard is trending It really makes sense. Whether it's a top plus bikini bottom or one piece, short or long sleeve, the rash guard look offers more protection from the sun and is easy to move around in.
Choose a comfy cover up.

Stretch your mind and think beyond the loose-fitting tank dress that has served as your beachwear for years. It's fine. It's standard. But, you could do better. How about denim overall shorts. Whether dark wash, distressed or white, a pair of cutoff jeans overalls is an insanely trendy choice. It's irreverent, casual and retro.
Go into your closet and pull out that one-piece romper you tried to wear to work but it looked too casual (or that one you wore to a friend's party but never got the chance to sport again). Wide leg, skinny, short sleeve or strapless, it ups the ante at the shore.
Repurpose your guy's old business button down with new life at the beach. Whether gingham, stripes, checks or windowpanes, the options go on and on. Roll up the sleeves, leave a few buttons undone and the look is incredibly sexy. Plus the light fabric will protect you from the sun without heating you up. Extra style points if you find one in seersucker!
Get the body you've always wanted.

Um yeah, like it's that easy. It's actually not that difficult if you take your time, think smart and change your mind. Part of reshaping your body happens in your head. Enter Noom, a meal plan app that guides users into making healthy, sustainable lifestyle choices. It's more than a food monitor on your phone–Noom is a personalized, empowering, behavior-change program. It helps adjust your thinking and behaviors for long-term, sustained weight loss. The experts behind the app will create a meal plan for beginners to help you achieve your food, weight and beach goals.
Bonus advice:

Stay hydrated. It's the number one thing to keep in mind year round but even more so when the temperature and humidity soars. When you sweat your body loses water that needs to be replaced to keep a healthy balance.
Bonus bonus advice:

Shower before the beach! Studies show that a cold shower can lower your core temperature so you can start off your outdoor adventure cooler than everyone else. Leave your hair wet and enjoy the frosty feel on your scalp when the ocean breeze blows.
The editors at SheFinds wrote this article in partnership with Noom.