Everybody loves Zoe Saldana (she's perfect!) so when she landed the role of a young Lieutenant Uhura in this year's "Star Trek Beyond," the character became one of this year's most popular Halloween costume ideas. I mean–what woman doesn't want to wear a red mini dress, tall black boots and super-high pony tail for their costume? If you're one of those ladies that likes to look hot on Halloween (versus scary or funny), this costume is a really good option. Let me walk you through:
Uhura's dress: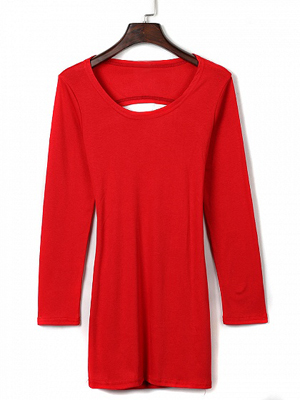 Of course the internet has lots of official Uhura costumes, but many of them are low-quality (you know how junky and ill-fitting pre-packaged Halloween costumes can be), so you might actually be better going for a cute red mini dress that is flattering, fits your body well and can even be worn again after Halloween. I like this Red Long Sleeve Backless Bodycon Mini Dress ($13.90) but there are lots of other dress options if you do a Shopstyle search for "red mini dress." Uhura's has a black collar, but I don't think it's necessary for the costume. She wears long and short sleeve versions of the dress–so just get whichever one you prefer.
Uhura's boots: 
If you already own a pair of tall black boots, feel free to wear those (best if they have a tall heel and hit just below the knee). If you don't already own a pair, I found these Bamboo Chunky Zipper Knee-High Boots ($35) online. At $35, it's totally find if you mess them up on Halloween and have to throw them out after. This is another reason to put the Uhura costume together versus buying it at a Halloween store–Halloween costume boots are always over-priced and usually pretty junky.
Uhura's hair:
Zoe Saldana's signature Uhura look is a super high pony tail. If you have short hair or really blonde hair, you might want to try a wig or at least extensions (even long haired girls might want to consider pony tail extensions–Uhura's hair is really long). You should straighten your hair, too–hers is slick straight. Here's a Youtube tutorial on how to do the hair (she suggests doing the look on greasy hair as it will make it look even more sleek like Zoe's, and using a tooth brush sprayed with hair spray to smooth it down. Genius!):
Uhura's accessories: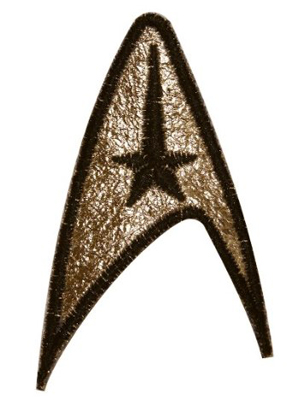 To make a plain red dress look like a Uhura uniform, simply get a Star Trek patch and apply it to the breast of the dress. You can find these on Amazon or elsewhere on the web. I found this Star Trek TOS Command Division Patch First Season ($7.95) that seems pretty legit. You could also potentially buy a black collar to make it look more official–but I don't think that necessary.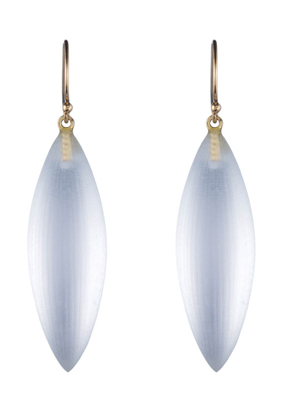 To top off the look, you'll need some dangly earrings. These Alexis Bittar Small Sliver Earrings ($66.50) are the exact pair Zoe wore in the film! (Or you can just wear something you already own that looks like it!).
Uhura's makeup: 
You'll need a great cat eye, brows on fleek, some lash extensions, some highlighter and a pale plum lip to pull of Uhura's makeup. The look is underdone but so pretty. Here's another Youtube tutorial on how to do the makeup:
So, there you have it! A Uhura Halloween costume–will you choose this costume this year??
More ideas:
Eleven from Stranger Things Halloween Costume
Rey from Star Wars Halloween Costume
Dauntless from Divergent Halloween Costume
Barb from Stranger Things Halloween Costume
Ghostbusters Girls Halloween Costume
Beyonce Lemonade Halloween Costume