My daughter's 1st birthday falls on Easter, so I have the opportunity to throw her a really sweet Easter-themed party, complete with an egg hunt, an egg decorating station, and sweet candy treats like these candy carrots in "dirt". As a child, my own birthday fell on Easter twice, and my mother threw me the sweetest parties both times, complete with a lemon curd cake adorned with Johnny Jump Ups–the sweet purple spring flowers that are actually edible! My mom was so good at throwing birthday parties–once she even convinced our friend who owned a horse to bring it to our house for pony rides!–and she always made it look effortless. So the pressure is on for me!
The party is less than two weeks away, so this weekend I took inventory of what I already had at the house (some crafting basics like ribbon and twine, cello bags, tags, stamps, more, as well as party basics like plastic cutlery and various tablecloths) and started scoping out inspiration on Pinterest ( I found the sweetest Peter Rabbit themed birthdays from photography Alex Michele and The Delaney Family Blog, and a "Farmer's Market" themed birthday that was especially sweet). After getting organized and (sort of) settling on a color scheme, I hit my favorite stories for party planning (Target, TJ Maxx, Marshalls, Michael's) to get what I needed to start various projects. I decided that I definitely wanted to incorporate elements of spring (gardening, flowers) in addition to obvious Easter elements like an egg hunt and dyeing eggs. Of all the gorgeous and clever ideas I found online, here's what I narrowed it down to:
For the egg hunt, I needed eggs, candy and little baskets for the kids to stash their eggs. Upon searching for "Easter egg baskets" online, I realized that everything was either marked up for the season or totally sold out, so I search for "flower girl baskets" instead and found a good simple option: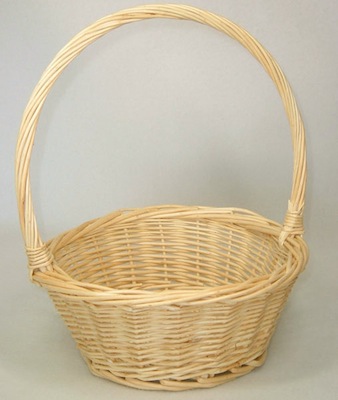 Get 'em: Wicker Flower Girl Baskets from Save On Crafts
For the "eggs," I found these mini pastel eggs on Amazon. I got 144 of them for $9. You can't beat that with a bat!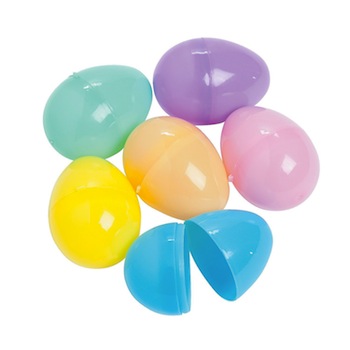 Get 'em: Plastic Mini Pastel Easter 144 Eggs
For decor, I found so many perfect things from Target's Spritz line. Like this egg hunt sign kit (!):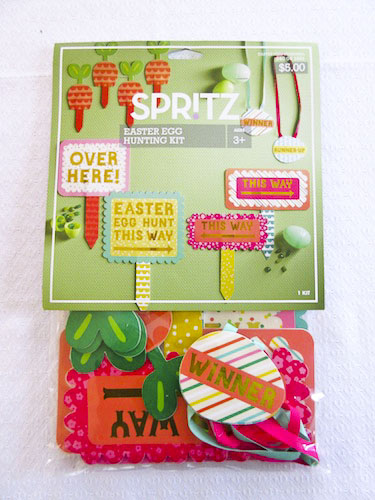 Get it: Spritz Easter Egg Hunting Kit
I also found lots of galvanized tin buckets–including a sweet painted kind (I'm going to fill them with things like straws and cutlery):
 Shop similar here.
And, in keeping with the garden theme, this sweet pink watering can I'm going to fill with pansies (they also had mint, blue and dark grey):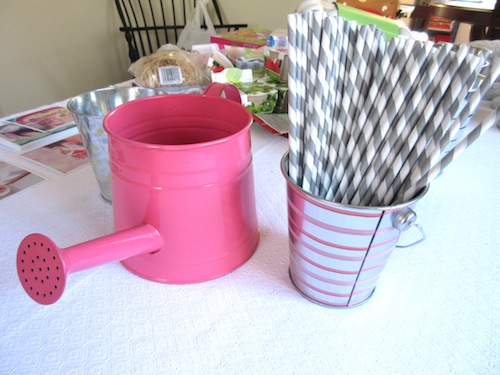 And I snagged this adorable Spritz bunny banner to hang from the table: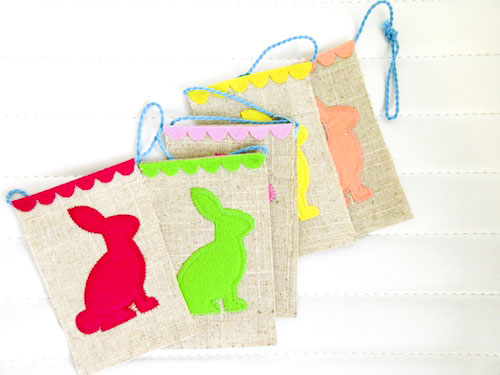 I also got these chevron Spritz cocktail napkins, which I'm going to wrap around the cutlery and tie with raffia: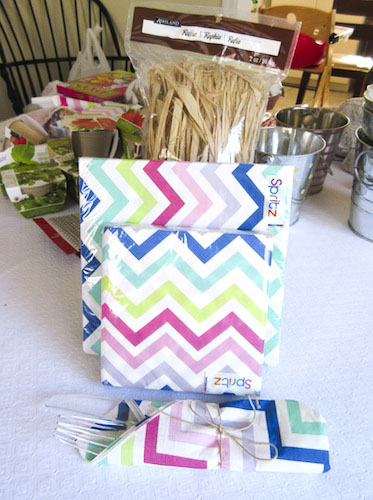 Shop: Spritz cocktail napkins and Michael's natural Raffia
I also got some miscellaneous items from Target–like a burlap letter "L", a chalkboard sign, and chalkboard sign clips. Going to create an Instagram/hashtag sign on the chalkboard!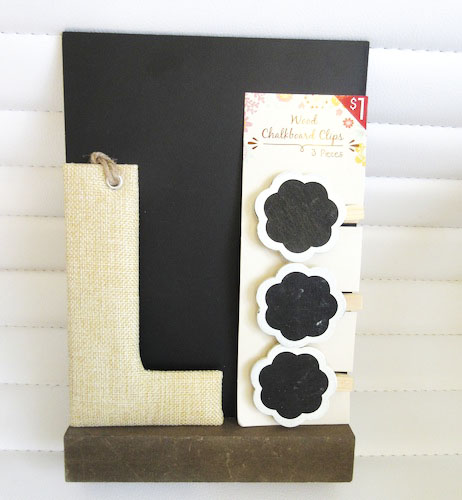 I got this adorable bunny cake stand at Marshall's–my mom is making her famous cake with Johnny Jump Ups. It'll look perfect here: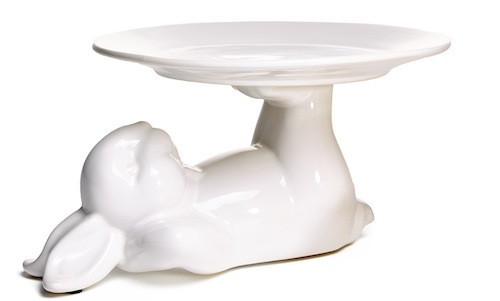 Upside Down Bunny Cake Stand (Marshallsonline.com for store locations)
And these bunny serving bowls to match. More places to stash candy!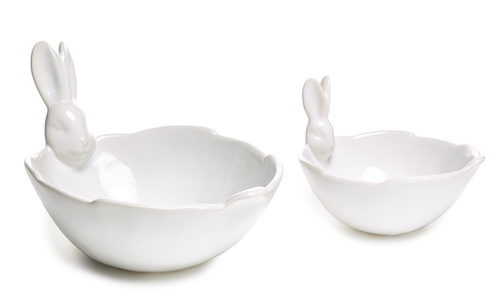 Bunny serving bowls (Marshallsonline.com for store locations)
I also got these mini clay pots to scatter about. Maybe I should paint them??
Get them: Mini Terra-Cotta Clay Pots
And on the favors front, I got these adorable organic seed grow kits: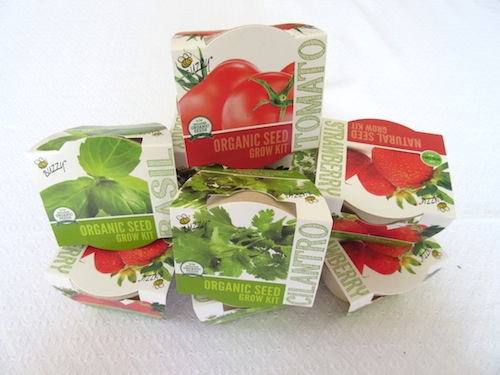 Shop similar here.
I also got dyeable eggs from Spritz and some basic Paas kits: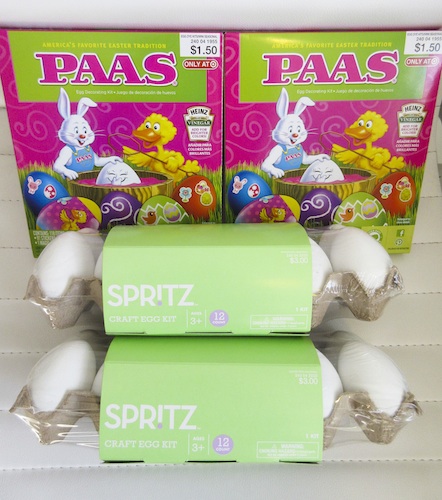 Get it: Spritz Craft Egg Kits and Paas Dye Kits
I was thinking I'll display the dyed eggs on these gorgeous ceramic egg trays I found at TJ Maxx: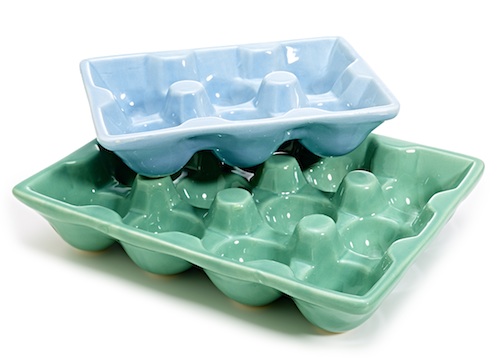 Get it: Egg Serving Trays (Tjmaxx.com for store locations)
And to add to the birthday vibe, I ordered a gold sparkle "Happy Birthday" banner from Etsy seller Hawthorne Avenue (one of my favorites!):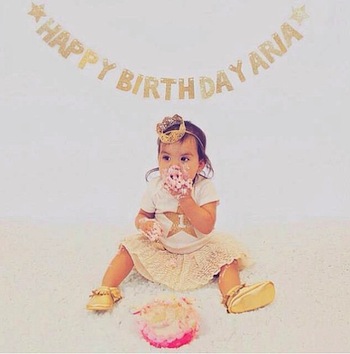 Get it: Custom Happy Birthday Banner
Okay… here I go! I'll definitely have my hands full for the next two weeks planning. Wish me luck and tune back in to the site on April 6th for the final photos! Here's a sneak peek of my first project (below) and even more decor ideas I got from Etsy below that: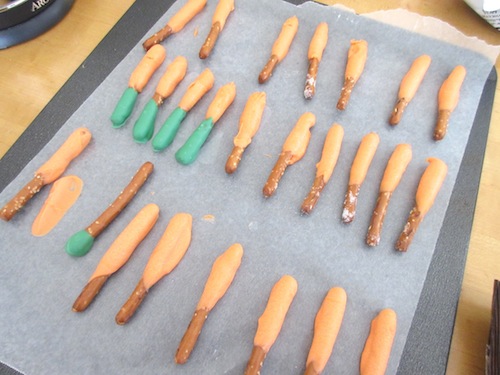 Eh, what's up doc?
More inspo: A dotted paper garland that looks like eggs: 
Get it: Sweet Things by MaraMay paper garland
Chalkboard eggs bigger kids can draw on: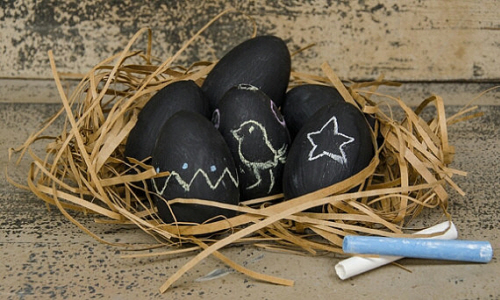 Get it: Collectibles De Cru chalkboard Easter eggs
Pastel bunny cupcake toppers (you could also arrange a few atop a cake): 
Get it: The Path Less Traveled Pastel and Gold Rabbit Cupcake Toppers, sets of 12
A bunny garland: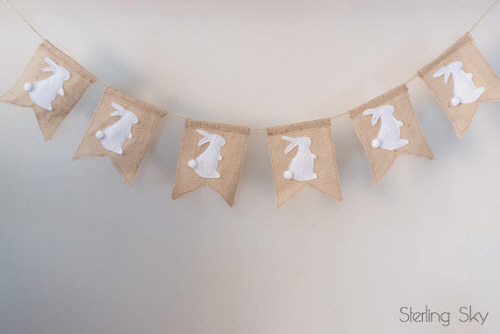 Get it: Sterling Sky Designs Easter Banner
Wooden bunny ear rings as favors: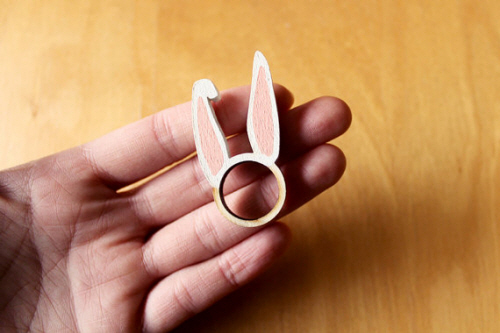 Get it: Whimsy Milieu Wooden Ring Bunny Rabbit Ears
Daisy straws: 
Get it: Mailbox Happiness Daisy Straws
Bunny-shaped hand soaps for the bathroom: 
Get it: AJ Sweet Soap Easter Bunny Soap Set
Pastel straws: 
Get it: Pom Trees paper straws
Light pink patterned cupcake wrappers: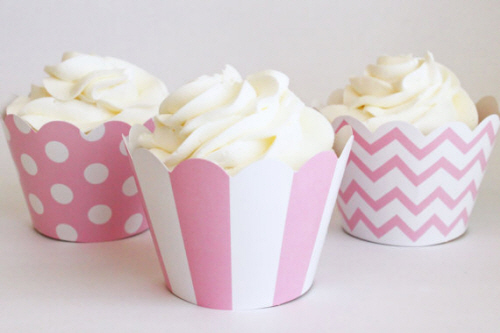 Get it: When It Rains polka dot and striped cupcake wrappers
Bunny cake topper
https://www.etsy.com/listing/222188962/bunny-cupcake-toppers-rabbit-cupcake?ref=sr_gallery_2&ga_search_query=easter+birthday&ga_page=7&ga_search_type=all&ga_view_type=gallery