If you're looking for a super comfy pair of slide sandals for summer, but don't want the same adidas style that everyone already owns, here's my rec: Ellesse Elba slides ($24.49). Yes, that price is accurate and yes, these babies are super comfortable.
I'll be honest–I was reluctant to jump on the slide sandal bandwagon. I've seen one too many dudes in adidas shower shoes and socks to really wrap my mind around these shoes being okay to wear. But then I received a pair of these Ellesse sandals and I've done a complete 180. Not only do I have no problem wearing these babies outside–I really don't want to wear anything else!
Sadly, Ellesse is a British brand that isn't super readily available here in the US. Fortunately, I found one website that will ship them to the states without charging you a small fortune, so snag a pair stat!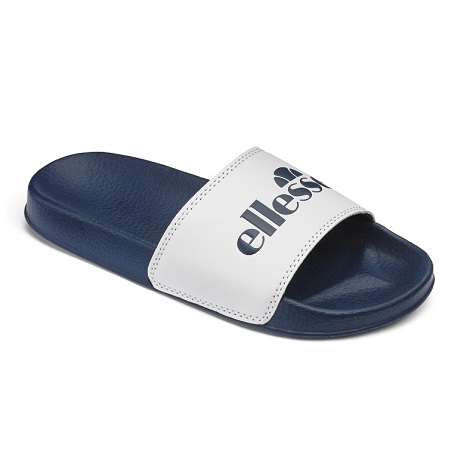 Ellesse Elba slides ($24.49)
Be sure to check out the best denim shorts if your thighs rub together and Jessica Alba's cheap sunglasses.
[Photo: SimplyBe]