It used to be that in order to inject some of famed interior designer Kelly Wearstler's design magic into your life you had to have serious bank. Now she's added "fashion designer" to her already dazzling resumé, and we're floored not only by the looks, but by the prices–her new clothing line starts at just $58. Meanwhile, one single fake banana from her home line goes for $175. What! You no longer have to be a Park Avenue princess to get Wearstler-fied –we can all add some of her signature swank to our lives and homes…even if it's just to the inside of our closets.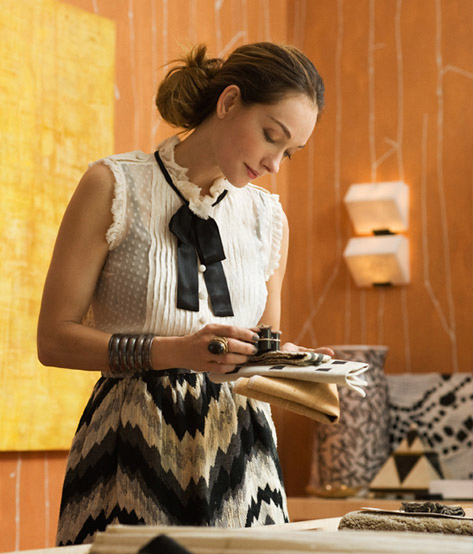 For us girls who want our homes and our clothes, no matter how tiny the apartment or budget, to reflect who we are, Wearstler's in the same mindset. In an interview with the Wall Street Journal, she said, "I've always loved fashion, and growing up my mother was a a thrift store, flea market, and auction junkie and so I would always tag along. With my interiors, fashion has always been so influential." Amen.
After sneaking a peek at a Kelly Wearstler's Fall 2011 look book back in February and seeing looks from her Resort 2012 collection today (see slideshow), we can agree with Wearstler  – it's been a seamless transition we can't wait to try on. Her ready-to-wear Fall 2011 collection debuts next month and will be sold in stores such as Neiman Marcus and online retailer Net-A-Porter. Or shop Kelly Wearstler's home collection here.
Check our all of our favorite upcoming collaborations, this week's sales and deals and online sample sales, too.