It really doesn't come as any huge surprise when Kim Kardashian wears a $465 Rick Owens hoodie or a $2,450 Chloe coat. She's rich and famous, so not only can she afford those items, but designers probably give them to her anyway. What is surprising, though? Just how much she loves this $108 Lululemon jacket. Over the last few months she's worn it so many times, we've lost count.
But can you blame her? Say what you will about Lululemon's politics, there's no denying their clothes are pretty amazing. And lucky for you, Kim K.'s favorite jacket is still in stock in a bunch of colors so get one for yourself ASAP.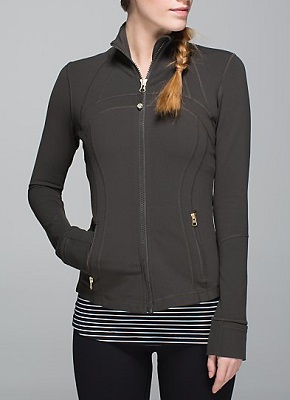 lululemon define jacket ($108)
Don't miss Sarah Jessica Parker's cool sweats, Mila Kunis' skinny jeans and Taylor Swift's sweater.
[Photo: Splash News]