Kim Kardashian's First Vogue Cover Is Here!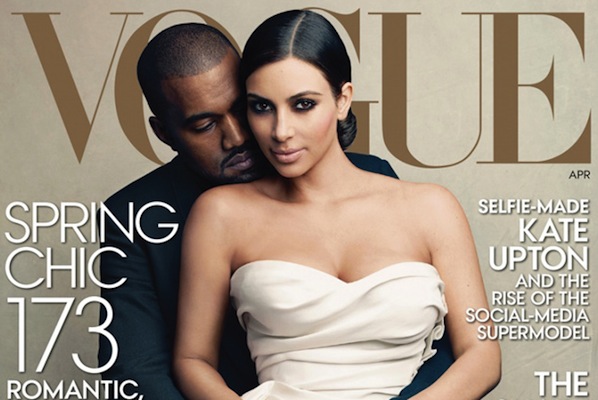 Kim Kardashian calls her Vogue cover story with Kanye West a "dream come true." [Vogue]
Long hair, don't care! Madonna shows off her armpit hair on Instagram. #gross. [Grazia]
Dear Rihanna, but nobody wants to see your panties like this. Sincerely, Everyone. [CoCoPerez]
Pamela Anderson strives to look like a "cartoon character." Is her new look hot or not? [Fashionista]
Colette puts a parody of Ellen's epic selfie on a sweatshirt. It's the greatest sweatshirt ever made! [Racked]
Drink up! A recent study shows that educated women drink more. [NY Mag]
Starbucks is getting the weekend started right by announcing that they will now sell alcohol in select locations! [Jezebel]
Leaving your 20's isn't so bad! Being 30 can be awesome! [SheBudgets]
Is he cheating on you!? He might be if he's showing one of these sketchy signs. [YourTango]
[youtube]https://www.youtube.com/watch?v=8t0qmhnuEpg[/youtube]
And don't forget to sign up for our newsletter!
[Photo: Annie Leibovitz/Vogue]