Lush Cosmetics gave us the best Christmas gift ever last year. They blessed us with a buy-one-get-one-free sale the day after Christmas 2017! The brand kicked off their end of the year BOGO sale online on December 26, 2017, and it's still in effect! Head over to Lush.com and you will see over 20 amazing, winter-themed skincare and beauty items that are still on sale! "Buy any qualifying BOGO product and get the second qualifying product of equal or lesser value for free," Lush states on their website. FREE natural skincare and beauty products? Sign us up! From body conditioners to bath soaps, lip scrubs to shower creams, some of Lush's most moisturizing and nourishing natural products are eligible for BOGO! Here's what we're filling up our virtual shopping cart with: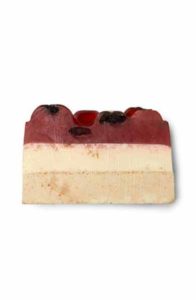 Lush Saucy Snowcake Soap ($7.95)
Lush's Saucy Snowcake looks good enough to eat! But, don't–it's a three-layered soap! Extra virgin coconut soap, fair trade organic cocoa butter, and cranberries are a few of the lux ingredients in this classic, holiday soap that will keep your skin moisturized and smelling delicious!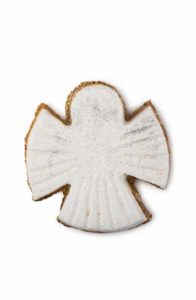 Lush Snow Angel Luxury Bath Melt ($7.95)
It may look like a frosted cookie, but it's actually a luxury bath melt! Drop this Snow Angel into a steaming hot bath and treat your skin to moisturizing organic fair trade cocoa butter, soothing rose absolute, and fresh gardenia extract.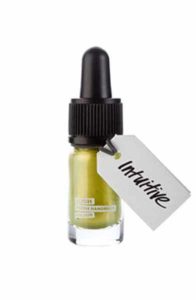 Lush Intuitive Eyeshadow ($20.95)
Natural makeup is on the rise and Lush is the perfect place to shop for it. Try out this golden lime cream eyeshadow, which is packed with natural ingredients like rose petal infusion, almond oil, and cupuacu butter. Not only will your eye makeup look great, but your skin will also thank you for nourishing it with fresh, natural ingredients.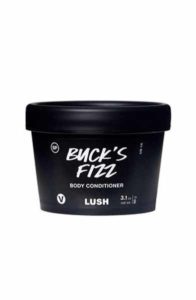 Lush Buck's Fizz Body Conditioner ($7.95)
You've heard of conditioner for your hair. Well, this one is for your skin! Buck's Fizz is loaded with skin conditioning ingredients like glycerin, almond oil, extra virgin coconut oil, and murumuru butter. It also has an awakening as it contains pink grapefruit decoction and fresh orange juice!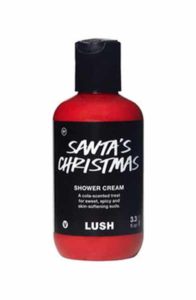 Lush Santa's Christmas Shower Cream ($9.95)
Christmas is may be over, but that doesn't mean you can't have the sweet, spicy scents of the holidays on your skin. Say goodbye to dry, winter skin as glycerin, fair trade cocoa butter, and almond oil hydrate your entire body. The lime oil, coffee infusion, black pepper oil, and fresh orange juice provide an invigorating cola scent.
If you're interested in these products, you have to act quick as they are selling out by the minutes! Also, because these are products from Lush's holiday collection, you probably won't see them back until the end of the year! But, don't worry, Lush has new products that were recently released, including solid bath oils, body lotion, body butter, styling creams, shower gels, and more! They also have an amazing Valentine's Day collection (including a GIANT rose bath bomb) that's set to be released on Jan. 14, so mark your calendars!
Lush Cosmetics is our go-to for natural skincare and beauty products. Keep checking SheFinds.com for the latest Lush launches and releases as well as product reviews!
[Photo: Instagram]