First Lady Michelle Obama spoke at the Democratic National Convention last night, and while politicos might have been hanging on her every word, my eyes were glued to that incredible blue-grey nail polish she so boldly wore. Paired with her Tracy Reese dress and J.Crew heels, the polish was a friendly reminder of how on-trend our First Lady really is. Can you imagine Nancy Reagan or Barbara Bush rocking blue nails? Not so much.
The exact polish color has yet to be confirmed by the White House (an amazing sentence), but in the meantime, here are some exact polishes to get her look:
Update: the polish is Artistic Colour Gloss Soak Off Color Gel in "Vogue" according to MSNBC. Thank you, 24-hour news cycle!
Shop similar polishes here: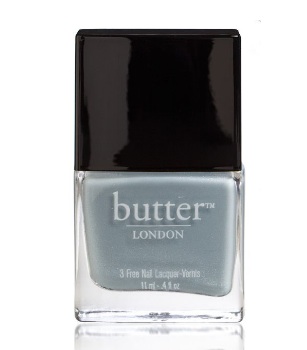 Butter London Lady Muck ($14)
Shop: Essie's Chinchilly ($8) and Maybelline Impeccable Greys ($4.99).
For more beauty news, check out Liv Tyler's new Givenchy lip gloss, the best products for dealing with transitional weather, and Chanel's Fashion Night Out polish.