When it comes to skincare, I spare no expense. I honestly believe that if I take good enough care of my skin, then I'll save money in the long run by not having to buy tons of makeup to cover up my face. I'm religious about my morning and evening skincare routines. I never leave the house without SPF, serums and moisturizer and I never, ever go to bed with makeup on my face.
Given my passion for skincare, it should come as no surprise that I've been using antiaging products for many years now. I'm only 34 now, but it's never too early to start taking preventative measures in my opinion. I've been using hyaluronic acid and retinol to keep my face bright and looking youthful for a while now, but my new obsession is keeping my neck and décolletage firm and smooth. I recently started using the NEOSTRATA® SKIN ACTIVE Triple Firming Neck Cream and it's so good.
I wasn't particularly unhappy with my neck before I started using this neck cream, but I was noticing some discoloration in certain areas. Also, saggy skin runs in my family (sorry mom!), so I figured it was time for me to start getting ahead of it.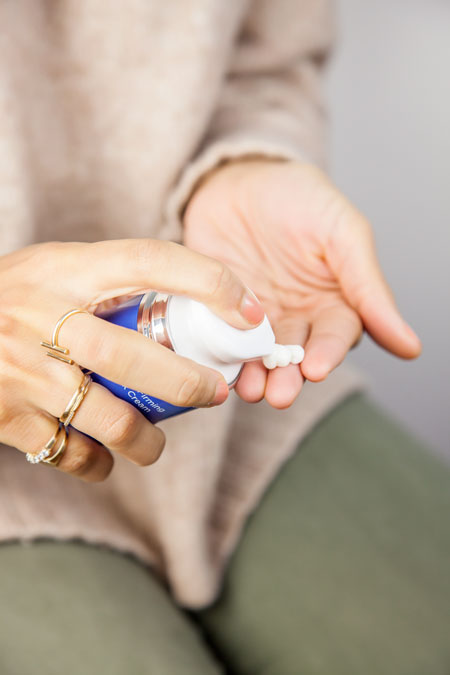 I started using the NEOSTRATA® SKIN ACTIVE Triple Firming Neck Cream about three weeks ago and I'm so happy with the early results. As I mentioned, I was already pretty religious about my day and night skincare routine, so adding this product was simple. I apply about a dime size amount when I get out the shower every morning; I'm a little more generous with it at night and use about a nickel size amount before bed because I really want it to do its work while I'm sleeping.
So far, my skin tone definitely appears more even, especially on my neck. The skin on my neck and chest also feels super soft and supple. What I love most, though, is how hydrated this cream keeps my décolletage in this cold winter weather. As the temperatures drop, my skin can get really dry and dull, but this product really moisturized and smooths the texture of my skin.
Take it from someone who often gets complimented for looking young, now is the time to start incorporating antiaging products into your skincare regimen. And when it comes to your neck and chest, NEOSTRATA® SKIN ACTIVE Triple Firming Neck Cream is the one to splurge on.
SHOP NEOSTRATA® TRIPLE FIRMING NECK CREAM NOW
The editors at SheFinds wrote this post on behalf of NEOSTRATA® and received compensation as part of our agreement.