If you love shopping designer styles but don't necessarily have the money to spend then you should definitely turn to Nordstrom Rack. Nordstrom Rack is essentially Nordstrom's clearance sister store. You can honestly score MAJOR deals, hello up to 70 percent off department store prices! Pro tip: you can also shop Nordstrom Rack online. Even though Nordstrom Rack has clearance styles, the retailer is constantly adding new inventory to its stores and online selection weekly. It's just like shopping at Nordstrom– but better. And it makes it so much easier to find those steals and deals that you just don't want to miss out on. Now, let's dive into the five Nordstrom Rack shopping hacks that will allow you to save lots of money and shop smarter!
1. Know When The 'Clear The Rack' Sales Are
End of season sales are everything to us. And they're especially everything when there's a sale at a store that already sells discounted items. Ahem, hello Nordstrom Rack. The retailer honestly has some of the best sales for you. According to Clark.com, Nordstrom Rack's 'Clear The Rack' sales happen about 12 times a year. I mean, how amazing is that?! These are when the sales happened in 2016 and 2017 to give you an idea of when the next 'Clear The Rack' sale might happen near you:
9/2-9/7; 9/29-9/30
10/1-10/2; 10/11
11/9-11/13 11/25;11/28
12/26-12/31
1/1-1/2
2/17-2/20
2. Understand What The Price Tag Means 
Don't just rely on the compare to price markup on your Nordstrom Rack price tag. Look for the tags that have been marked up a lot, indicating that this sale is probably the final sale price. Chances are, that's the best deal that you're going to get on that item. We suggest holding off and waiting to buy the items that only have the comparison price on the price tag since the cost will probably be reduced again in the future.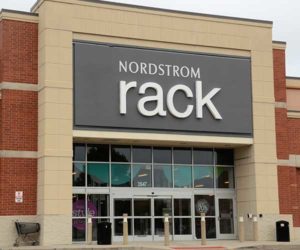 [Photos: Shutterstock]
3. Find Your Size At Another Nordstrom Rack Location
Don't worry if you can't find a size that fits at your local Nordstrom Rack. You should always talk to a sales associate if you find yourself stuck in this situation. The associate can call around and see if your size is available at another Nordstrom Rack location, or if it's even available in the online selection.
4. Shop HauteLook For Flash Sales 
HauteLook.com, a member of the Nordstrom family, is another way to save money on designer styles. You have to sign up (it's free!) and then you can browse exclusive limited flash sales. According to the Nordstrom Rack website, new sale events start everyday at 8 a.m. Pacific and limited inventory is available– so you better get shopping fast.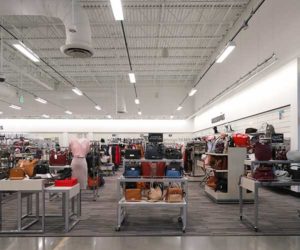 5. Get The Inside Scoop 
You should chat with the Nordstrom Rack sales associates more often than just when you're trying to find your right size. You can try to ask them when new shipments typically arrive at the stores and for shopping advice so that you can know when you can find the best deals at Nordstrom Rack.
We've got you covered on all of the shopping tips and hacks that you need to know. For more, make sure to check out the Zara shopping hacks and Michael Kors shopping hacks that every fashion girl needs.
[Photo: facebook.com/nordstromrack]