While everyone else is in a tizzy about Michelle Obama's beautiful Thom Browne jacket and dress, we're kinda obsessed with what the Obama girls are wearing. Sure, they may still technically be children, but they're wearing grown-up designers with style!
Malia Obama wore a plum-colored J. Crew coat to the Inauguration festivities and unlike her mom's high-fashion ensemble, it's something the rest of us can totally afford. And lucky for you, Malia Obama's purple Inauguration Coat is still available. But not for long! So if you like it, order yours ASAP.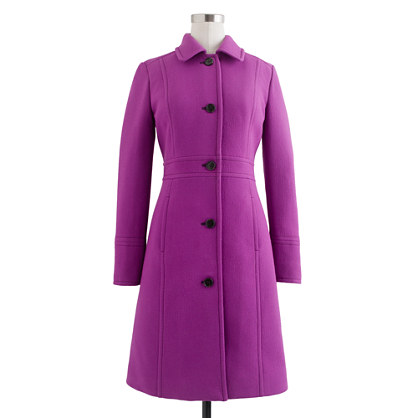 For more Inauguration fashion, shop Michelle Obama's J. Crew pumps, her Reed Krakoff boots and her Cathy Waterman pearls.