Over the years, I've really mastered the art of efficient packing. Not to brag, but I'm so good that I was able to fit ten days worth of outfits in a carry-on bag; and might I add, they were cute outfits, too!
I've become such a good packer, that there are trips where a full carry-on bag even seems too big. As such, I've been on the hunt for a gorgeous weekender bag. Something timeless, yet durable enough to really handle being thrown around airports and tossed in overhead storage compartments. I recently discovered Tecovas boots and instantly fell in love with the look and feel of their leather. When I saw they also made bags, I was immediately drawn to the weekender; it was exactly what I was looking for.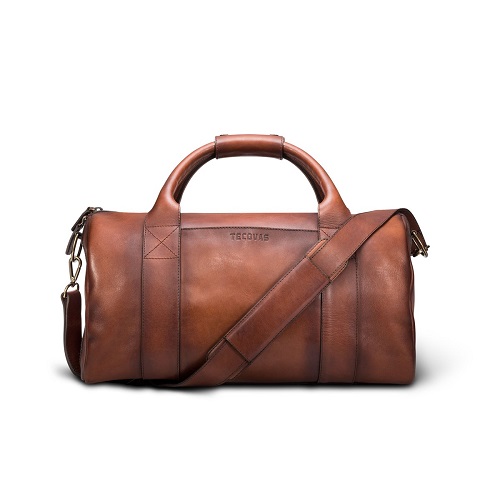 Fast forward a few weeks and I've had the opportunity to actually travel with the Tecovas Weekend Duffle and I can confirm, it is indeed perfect. As with the boots, the leather on this bag is just amazing. It's soft and buttery, but not so delicate that I'm terrified of ruining it by actually using it.
The inside is crazy spacious. I was able to fit five outfits, a toiletries/makeup bag and two pairs of shoes inside pretty easily. And yes, I could actually carry it when it was packed! The bag has the top handles, plus a longer strap to carry it over the shoulder as well.
I know spring break and spring travel season are coming up, so I'm telling you now: order this bag for your adventures. It's unisex, it will never go out of style and it's so much cooler than those colorful canvas options (#noshade).
GET YOUR TECOVAS WEEKENDER BAG NOW
SheFinds receives commissions for purchases made through the links in this post.