PHOTO: Olivia Palermo Debuts Her Wedding Ring & Girl's Got A Serious Rock!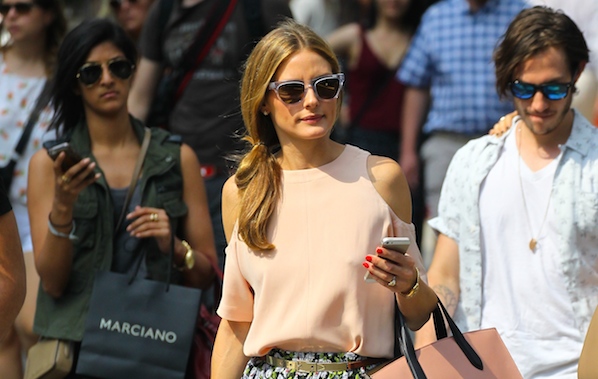 Olivia Palermo debuted her wedding ring and dang is it big. [Glamour]
Here is a photo of Lena Dunham and Maude Apatow twerking. [Refinery 29]
20 struggles only college students will understand. [Her Campus]
In order to save money, you should be spending it. We liiiike. [She Budgets]
Beyoncé's Insta will give you all the motivation in the world. [Instagram]
Will you try the winged mascara look to enhance your eyelashes? [W]
They're so cute! Ashton Kutcher and Mila Kunis grab a bite to eat. [E!]
You may love lipstick, but it can mess up your love life. [Your Tango]
Need a mid-day pick-me-up? This old man dancing will do the trick. [PopSugar]
And don't forget to sign up for our newsletter!
[Photo: Splash News]