If you keep with the latest beauty trends, then you probably know that glowy skin is totally in right now. If you weren't blessed with a naturally lit-from-within complexion, all hope isn't lost. There are several to achieve the look using products. Some women opt to use highlighter, but my preference is definitely illuminator, namely Pixi by Petra's Glow Booster!
So what makes this Pixi illuminator so special? It is basically a liquid highlighter than you can use many different ways. If you are going makeup-less for the day, but still want a nice glow, you can use it on the skin just by itself. Or, you can mix it in with your liquid foundation to get an even all over glow without applying highlighter. It even doubles as a primer. Score!
The best part? This product comes in a trio set with other products that enhance your glowy look. When you buy the set you will also receive a blush duo and a LipLift Max in shade Honey Sheen.
If you want a glowy finish that looks like you have naturally radiant skin, you need this product in your beauty routine.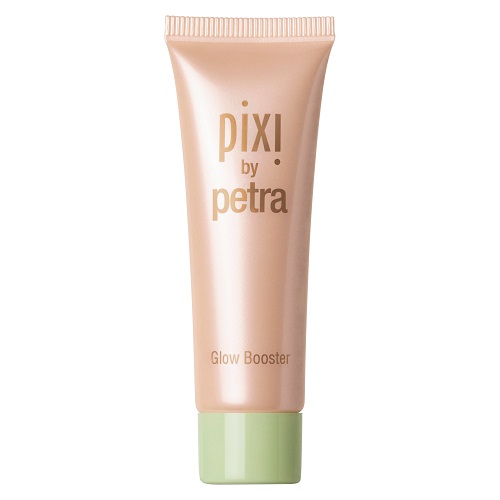 Be sure to also check out the must-own top for the summer and the best natural oils for your hair, skin, and nails.