There is no question about the fact that music plays a huge role in your life. Think about it. You listen to it in the car, at the gym, when you are feeling a certain way, the list goes on. It's even a part of major life events such as weddings and graduations. But most importantly, it can bring you joy and a whole lot of fun.
So to us, it makes perfect sense to travel somewhere that is connected to your favorite genre. If your hotel and/or the surrounding area is all about your go-to tunes, you'll be sure to have an even better time during your stay. Trust us, you have to take a musical-inspired trip at least once in your lifetime.
Whether you are all about the party music or like to throw it way back, we've rounded up some of the best spots to hit up around the world all based on your playlist.
If your playlist looks like: Calvin Harris, Disclosure, Kygo
Travel to: Miami, Florida
Miami is definitely known for some of the best EDM venues and bars, including the Living Room Bar at W South Beach, that not only uses sounds to define your Miami experience but also has PlayNetwork to deliver playlists that are customized to areas and tailored to the time of day. The fun (and the music) will never slow down.
If your playlist looks like: Bob Marley, UB40, Rebelution
Travel to: Montego Bay, Jamaica
As the birthplace of Reggae, this is the best place to experience the genre live. Stay at the all-inclusive Hyatt Ziva & Zilara Rose Hall and you'll be able to enjoy nightly local musical performances and even take steel drum lessons. The island will quickly become your 'one love'.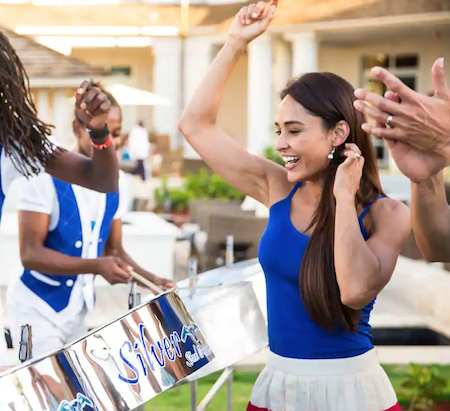 If your playlist looks like: The Beatles, Elvis
Travel to: Honolulu, Hawaii
Imagine this; you're lying poolside while on one of the breathtaking islands of Hawaii and you're enjoying your favorite oldies from the 50's and 60's. Well, this dream can become a reality. Waikiki Beach's retro Surfjack Hotel & Swim Club has a rotating series of oldies-themed pool parties that have your name written all over it.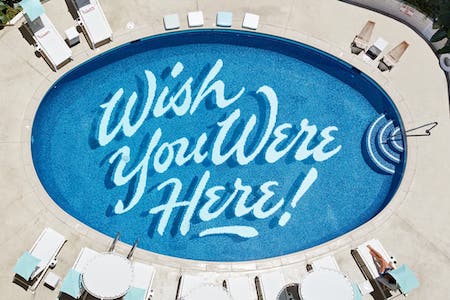 If your playlist looks like: Selena, Carlos Santana, & Gloria Estefan
Travel to: Mexico
No matter which city you want to visit, you'll be sure to be immersed in the cultural richness (and all the mariachi music) the country has to offer. For an authentic Mexican experience with nightly performances, salsa dancing lessons, tequila tastings and more be sure to check out the all-inclusive Hilton Playa Del Carmen, Panama Jack Cancun and Panama Jack Playa Del Carmen.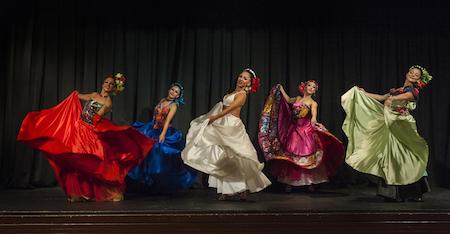 If your playlist looks like: Stevie Ray Vaughan, B.B. King, Leon Bridges
Travel to: Fort Worth, Texas.
Calling all music enthusiasts! It's no secret that this southern city is known for its easygoing vibe but it also has an array of live music venues from Texas blues, country, soul and so on. Make sure you stop at Magnolia Motor Lounge to discover your next favorite artist and Billy Bob's Texas, a true HonkyTonk bar that even has line dancing lessons.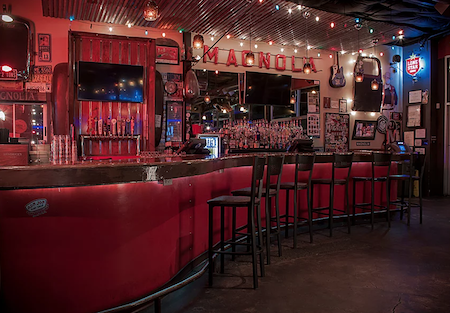 If your playlist looks like: Adam Levine, Blake Shelton, Christina Aguilera, Gwen Stefani
Travel to: The Bahamas
Mix your love of pop culture, The Voice and most importantly, being at the beach with Baha Mar's 'The Voice' Summer series. You'll be able to sing along to past winners and audience favorites all while soaking in everything the tropical island has to offer.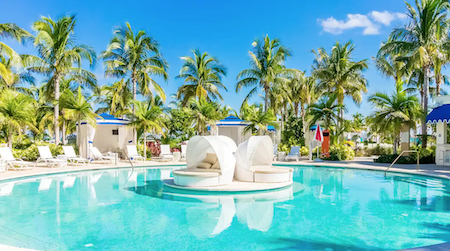 If your playlist looks like: Diplo, Steve Aioki, Avicii
Travel to: Dubai
With the launch of their 'Summer Pool Sessions', Atlantis, The Palm is set to become the summer hotspot of the Middle East. Every weekend there will be DJ sets, speciality cocktails, day beds and sofas to lounge and so much more. Oh, and the day pass for the pool is free!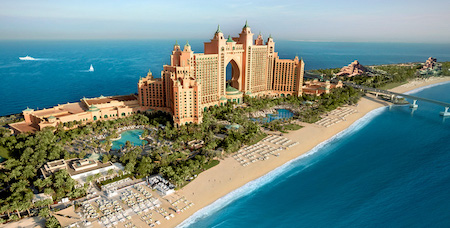 If your playlist looks like: Louis Armstrong, Billie Holiday, Miles Davis
Travel to: New Orleans, Louisiana
There's no question that all jazz lovers should visit NOLA at least one time. Because let's be honest, there is nothing else like Frenchman Street where you can catch a wide range of acts. To really top off your trip, make sure to stay at the Windsor Court Hotel, where local jazz singer Robin Barnes headlines every Friday and Saturday night.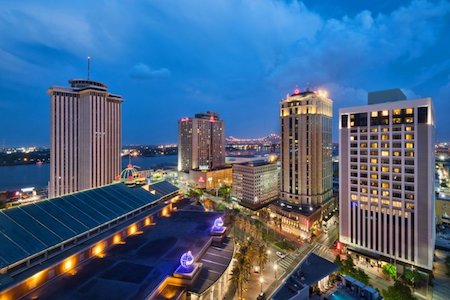 If your playlist looks like: Johnny Cash, Dolly Parton and Joe Mullins & The Radio Ramblers
Travel to: Bristol, VA.
Apparently, Virginia is not just for lovers, it's also for country music fans. Believe it or not, Virginia is recognized as "The Birthplace of Country Music" and is home to the Bristol Hotel, where you will be fully immersed in the historic music scene. Banjo lessons, tours of the Country Music Museum and live bluegrass shows are just some of the unique activities the city has to offer.
If your playlist looks like: Josephine Baker, Edith Piaf, Pink Martini
Travel to: Paris, France.
From jazz at Le Caveau de la Huchette to classical pieces at the Paris Philharmonic, Paris is a city filled with some of the best live music venues to experience. But the true way to appreciate the music and the city is at Hotel Barrière Le Fouquet's Sunday brunch where you can enjoy delicious food that is accompanied by soft jazz music all while sitting in the outdoor garden. It will be unforgettable, that is for sure.