Ahhh, I love sweater weather. Nothing gets better than a chunky sweater, jeans and a pair of boots. ASOS currently has tons of sweaters up to 70% off! In fact, there's a wide variety of sweaters that are under $30, which is almost unheard of. To make things even better, ASOS is offering customers $30 off a $150 purchase with code: 30WOOHOO or $50 off a $200 purchase with code: 50WOOHOO. Stock up now so you're well prepared for sweater weather!
First & I V-Neck Sweater ($22, down from $29)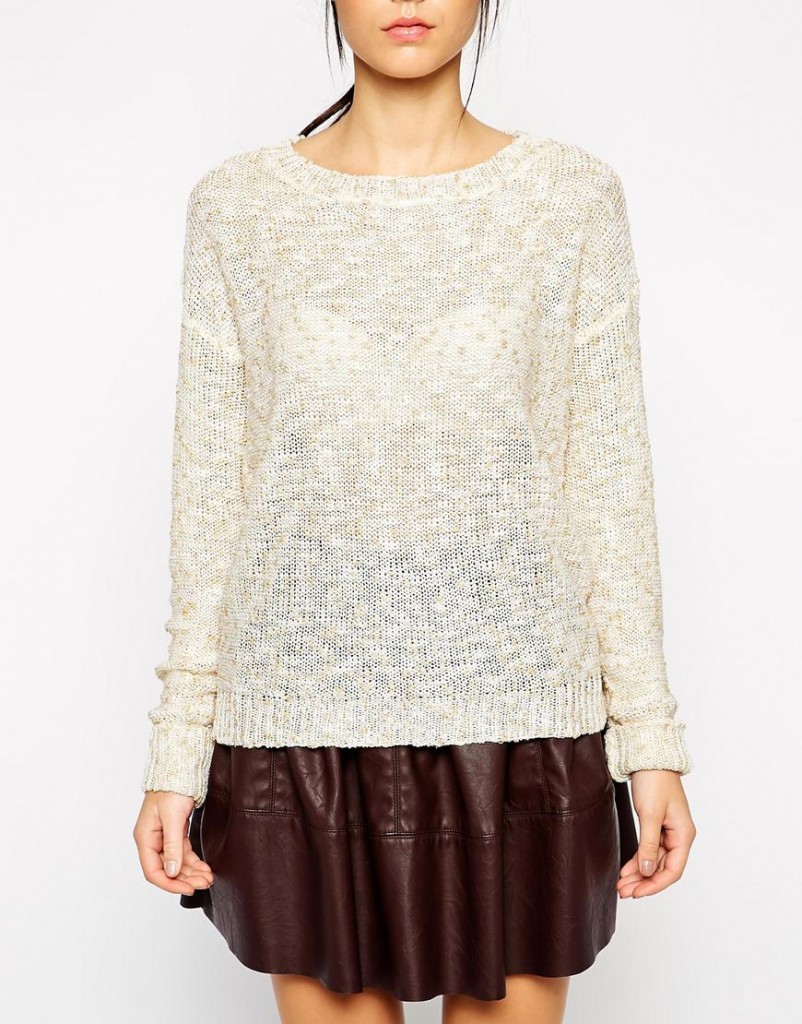 Pussycat London Eyelash Sweater ($17.50, down from $67)
Don't miss our brand new shopping cart feature and shop Madewell's newest Transport Tote!