Actress Minka Kelly took the usual Breton stripe to another level with her candy-colored Alternative Skirt – Seneca Striped Maxi ($88). We've seen a few variations of the staple black-and-white print, but this one is definitely one of the more, literally, alternative takes on the pattern. Kelly kept her skirt casual by paring it with sandals and a black tank top, but you can also dress this up with a pair of platform heels or wedges and a tunic-style top or chambray button-down.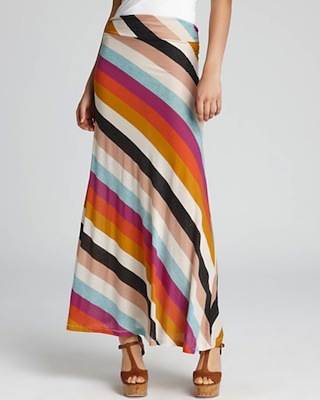 Alternative Seneca Striped Maxi Skirt ($88)
Shop more celebrity style finds: Selena Gomez's $15 dress, Kirsten Dunst's gingham swimsuit, and Kristen Bell's top.