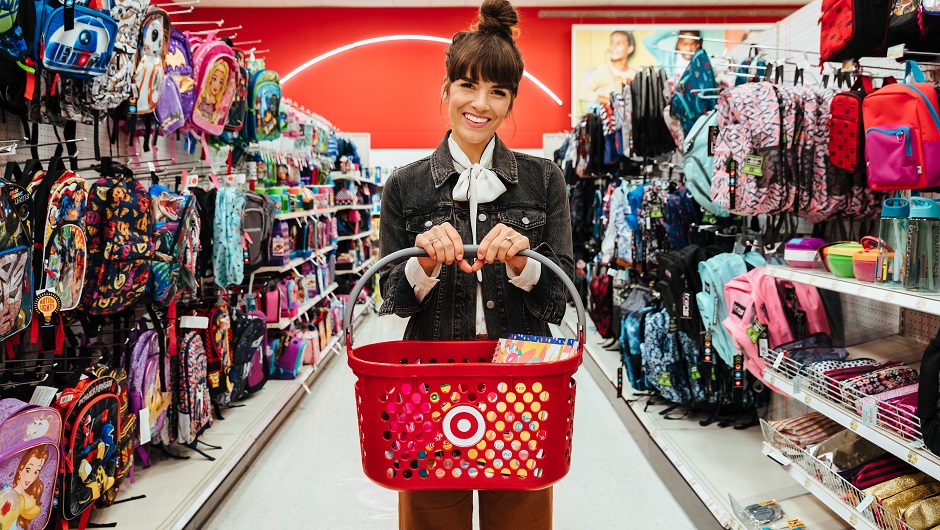 Calling All Moms! You Need To Read These Back-To-School Tips From Naomi Davis Of Love Taza
If there's one thing I love, it's moms that share good info with other moms. From the best diaper bags to money-saving back to school tips, we should all help each other out. Speaking of BTS, one of our favorite bloggers--and mamas!--Naomi Davis of Love Taza is here to share some of her no-fail tips for sending your little ones back to school. Get the scoop below! SHEfinds: How did you get started writing lovetaza.com? Naomi Davis: This summer marks the ten year anniversary of Love Taza! I started writing the site as a newlywed in NYC while finishing my last year of college in the city. I found blogging to be the easiest way to upload and share photos with my mom and sisters on the west coast! I absolutely loved how it gave me an outlet to share my love of photo taking as well as journaling bits and pieces of my newly wed life. Ten years later, with 3 kiddos in the mix, I still feel so fortunate to get to have a little corner of the internet where I can share the things I love about motherhood, family and life in general and that others enjoy following along! SF: How do you balance time for your site and time for your family? ND: This can definitely be a tricky thing since my husband and I co-parent and work together from home. We often tag team it during the day where one of us gets a bunch of work done while the other does something with the kids. Our children always come first, and I definitely don't want them to see us on our computers or phones too much at home. We have found setting aside designated working hours helps a ton with finding that balance. SF: Back to school season is upon us: what are you top 3 tips for moms? ND: Sending your kids off to school is a really emotional time, especially if you're sending your little ones off to kindergarten or first grade! You feel such pride but also so much stress at the same time. I try to find ways to reduce my stress levels so I can focus on the important things, like making sure my kids are mentally and emotionally ready for this big change! One of my top tips is to use tools that make shopping for everything on your list easier, like Target's School List Assist. You can use this to search for your school's list to add it to your shopping cart in a matter of just a few clicks. Your kids may feel anxious or worried about the school year ahead, too, so empower them with clothing and school supplies that reinforce positive affirmations and words of encouragement, like those from the Cat & Jack kids line. Plus, my kids love dressing themselves and choosing what they wear each day, and this line allows them to mix and match different pieces without any trouble. A healthy and balanced lunch helps keep your kids focused at school, so we always stay stocked up on essentials. I always try to keep my cabinets and fridge full of simple and healthy ingredients like fresh fruits and veggies, hummus and one-ingredient nut butters like those from the Simply Balanced line. SF: What's one of the biggest back to school misconceptions out there? ND: As a mom, one of the biggest misconceptions that I'm learning to overcome is you need to do it all yourself. There are so many tools and resources out there that you can take advantage of, from ordering school supplies ahead of time and having it ready when you arrive in store, to buying all the items on your list with one click from tools like School List Assist. Tools like these not only reduce your stress, but they also give you more time back to spend with your kids before they head off to school! SF: What are you loving for your little ones this back to school season? ND: I'm really loving the food-inspired trend that I'm seeing in so many back-to- school items this year, like the Target-exclusive Yoobi school supplies that come in different shapes and patterns like donuts, ice cream cones and bananas! I also love iron-on patches and pins that little ones can use to customize their backpacks and gear and add some personality to it all. SF: Any tips for moms looking to stay within a reasonable budget this back to school season? ND: There are so many deals you can take advantage of during the back-to- school season! Check Weekly Ads to take advantage of sales, and buy in bulk-- that way, you always have the supplies you need at home. I also like the idea of maybe picking two or three backpacks that are within your budget and then presenting them to your kids to have them choose, or if they are older, share with them the budget you've put aside for a backpack and have them go from there. It helps both you and your child stay within your reasonable budget while also allowing everyone to participate! SG: Some moms may be feeling the end of summer blues: any tips for them? ND: I'd say to mask any summer blues around your kiddos the best you can and try to share how excited you are for this next big adventure of theirs, and how you know they'll do great! I find that kids can pick up on our moods or energy better than we think they can, even when they are little, so keeping the topic around summer ending and school beginning as positive and motivating as you can. I think in the end, it helps you to feel excited and confident in this next chapter for the kiddos as well! At least that's what I'm telling myself. ;) [Photo: Target]
You Have To See The New Hunter Kids Back To School Campaign–It's So Adorable
Though summer isn't technically over quite yet, back to school season is definitely in full swing. If your little ones haven't already started a new school year, chances are you're counting down the days until the first day. Exciting, right?! In addition to purchasing notebooks, pencils and folders, your child isn't ready for the new school year without some seriously cute clothing and accessories. And because rainy days are inevitable, waterproof boots and a cute rain jacket are essentials. Luckily, Hunter just released their Back to School campaign and there are so many adorable items to choose from. Whether your little one is into glitter, aliens or bright colors, you're sure to find something that will make wet weather a little more bearable. Just be sure to shop ASAP--these sweet styles are sure to sell quickly! Original Kids' Glitter Finish Rain Boots ($80) Original Kids' Backpack ($65) Kids' Original Alien Boots ($85) Original Little Kids' Vinyl Poncho ($85) Davison Kids' Rain Boots ($70) SHOP HUNTER KIDS NOW  [Photo: Hunter]
Here's Exactly What To Buy Your Kids For Back-To-School (This Stuff Is So Cool!)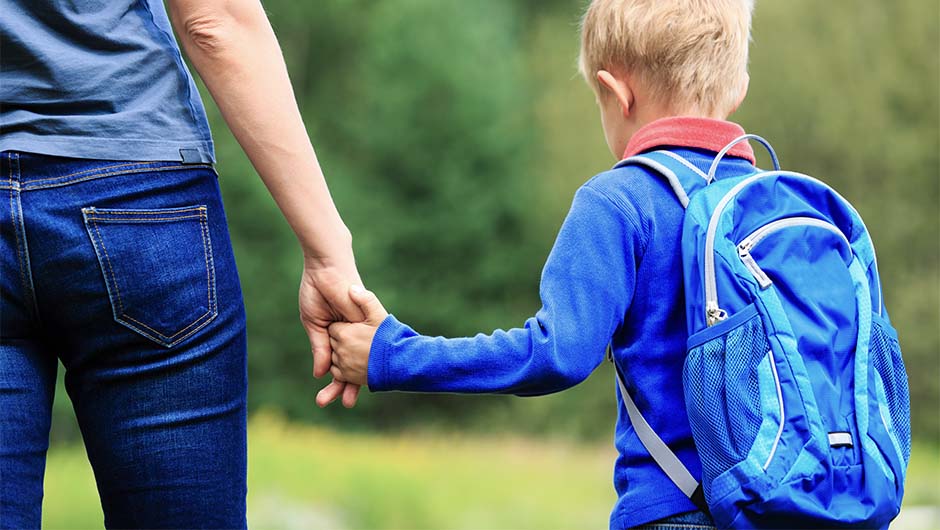 The One Thing Every Parent Should Know About Sending Their Kid Back To School
From One Mom To Another, KidsShoes.com Has A Seriously Amazing Back-To-School Selection
If you're anything like me, you're wondering where the summer went; it seems like only yesterday we were celebrating the last day of school. Believe it or not, though, back-to-school season is just about in full swing. From school supplies and backpacks to clothing and shoes,  it's time to start shopping. Speaking of shoes, have you been to KidsShoes.com yet? I was recently given the opportunity to browse their selection and wowza was I impressed! I always find shopping for children's shoes to be a bit of a bummer. Either there are way too many options to realistically consider or there are not even close to enough. That's what makes KidsShoes.com special. The selection is perfect! There are just enough cute, trendy options from designers I know and trust. It gets better, though. You ready for this? The folks over at KidsShoes.com include free school supplies with every order. Uh, amazing! My daughter was beyond thrilled to choose from so many cute styles on KidsShoes.com. After much consideration, she finally decided on these super adorable leopard print high top sneakers. She was so jazzed to wear them that she couldn't wait for school to start; she's already wearing them even though school doesn't resume for another few weeks! Can't say that I blame her, though. SHOP THE BEST SHOES AT KIDSSHOES.COM NOW [Photo: Instagram]
American Eagle's Back-To-School Collection Is Just What You Need To Cure The End-Of-Summer Blues
If you're feeling bummed that summer is coming to an end, don't be down. Fall fashion is definitely something to look forward to and American Eagle's new back-to-school collection is the perfect end-of-summer pick-me-up. We're not talking notebooks and backpacks here; we're talking super comfy and flattering denim, soft and sexy tees and tops and sweaters and light jackets galore. Even if you're not actually heading back to school, you're sure to fall in love with everything in the new collection. And today is your lucky day because for a limited time, AEO jeans are BOGO 50% off at AE.com. But hurry, this sweet deal only lasts until 8/31. Ready to start stocking your closet with back to school goodness? Head over to American Eagle now to start shopping now! AEO Colorblock Denim Jacket, $69.95 AEO Soft & Sexy Swing T-shirt, $26.21 AEO Sateen X4 Jegging, $54.95 AEO Bandana, $9.95 AEO Bolo Trim Floppy Hat, $24.99 SHOP AMERICAN EAGLE'S BACK-TO-SCHOOL LINE NOW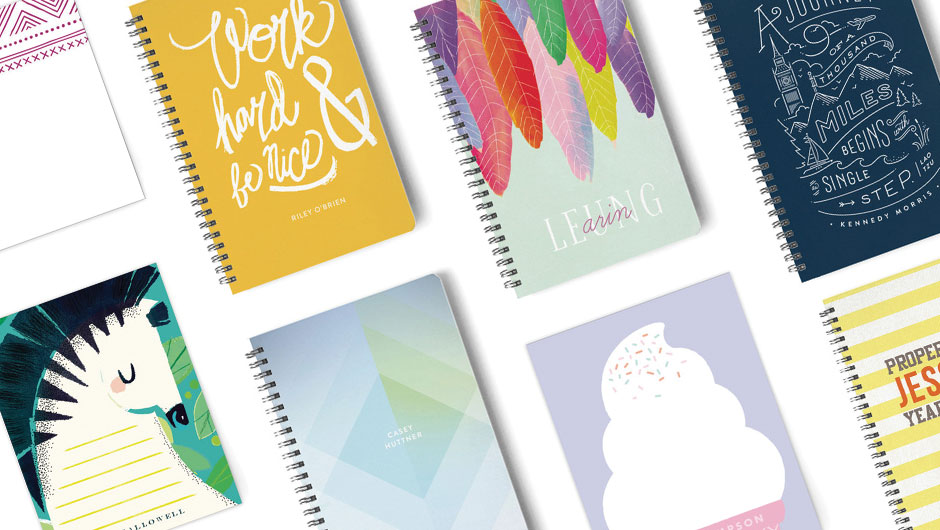 From Lunch Bags To Custom Labels, Shop The Best Personalized Back-To-School Goodies
7 Questions With #GirlBoss We Love And Founder Of Mabel's Labels, Julie Cole
I don't remember who first put me on to Mabel's Labels, but I wish I could because I owe that person big time. Never heard of the company? Prepare to have your life changed. Yes, it's that amazing. Any moms can tell you they spend way more time than they would like labeling just about every single thing that leaves the house with their children. Clothing, backpacks, lunch boxes, shoes, socks, underwear... the list goes on! But instead of taking a Sharpie to everything, wouldn't it be so much better to just stick on personalized stickers that actually stick through sweating, washing and all the wear and tear a child can dish out? Enter Mabel's Labels, the #1 North America provider of labels for stuff kids lose. When I say this brand is cult among moms, I'm not exaggerating in the least. I swear by these labels for mo 8-year-old daughter, so much so that I start to panic when I don't have a spare set in the house. Given my devotion to this company, I couldn't pass up the opportunity get to know Julie Cole, the founder of Mabel's Labels, a little better. Below, she reveals how she came up with this genius concept and what's next for Mabel's Labels. SHEfinds: Tell us a little about yourself. Were you always one of those people who had genius ideas? Julie Cole: I'm a recovered lawyer turned entrepreneur and a busy mama of six kiddos. I love my business, babies and blogging! I had never planned on starting a business. but when we noticed that there was an important product missing from the market (durable labels for kids!), we saw an opportunity. I suppose the real catalyst was when my son was diagnosed with autism. I wanted to leave the traditional work force so I could focus on his therapy. as I knew early intervention was important. So, the desire for more balance in my own life and being armed with a great product idea, my three co-founders (who are all related to me and are each moms, themselves) and I started Mabel's Labels and never looked back! SF: Mabel's Labels is nothing short of genius--what inspired the company and how did you start it? JC: We started by doing a lot of research. We didn't realize how difficult it would be to find material to do what we needed it to do. The labels we wanted to create had to be durable--dishwasher and microwave safe. When we finally found a material that we were happy with, we began production out of my sister's basement. Those were very busy times. I can remember being pregnant with my fourth child and making labels until 2:00am, only to go home and get up at 6:00am to have a day with the kids. I know many entrepreneurs that are parents, too, can relate. SF: Did you expect Mabel's Labels to grow into the huge success it is today? JC: There were some early indicators that made us think that maybe we were onto something! The market responded significantly well immediately. Once moms saw our product out there, understating the benefits of our labels, they wanted to have it. Our customers have always been amazing brand ambassadors by sharing info and telling all their friends about Mabel's Labels. Word of mouth has been unbelievable. We also had some early press attention that was helpful. It was definitely hard to predict the future of Mabel's Labels in those early days, but we were passionate and not afraid to work hard! SF: How do you come up with new ideas for new products? JC: We really try to listen to our customers. They often reach out with ideas and we keep track and re-visit requests when we are thinking about product development. The best part of Mabel's Labels is our incredible community of customers - why not listen to them? SF: What's the bestselling Mabel's Labels items? JC: Right now our Back to School combos are hot, hot, hot! Our focus groups have told us time and time again that our combos address moms' needs and kids' wants. Generally, I would say our best-selling products are our tag mates. They are peel and stick clothing labels, which certainly beats sew on or iron on for busy modern moms! They don't come off in the washer/dryer, and minimize wasteful repurchases of lost items. They are a great value with 70 labels for $21 SF: If you weren't running Mabel's Labels, what would you be doing? JC: It's pretty hard to imagine life without Mabel's Labels! It has been a complete lifestyle shift. Perhaps I would be back working in law, but I wonder if the entrepreneurial bug would have gotten at me eventually! SF: Can we expect anything new and fun from Mabel's Labels for this back to school season? JC: You sure can! New for BTS are our special edition personalized name stickers with the zombie and notebook designs. Also new is the "My School Years" keepsake book. New icons on the UBTSC include lacrosse (huge customer request), abc blocks, artist palette and science flask/beaker. Also new on the UBTSC are the emoji icons. Check out our website www.mabelslabels.com to see all the BTS excitement! Be sure to check out our favorite new jewelry brand and how to wear a denim skirt. [Photo: Instagram]

Hit Up Our Back To School Shopping Guide For The Best Backpacks, Lunch Boxes & More
Now that August is well underway, there's one thing on every mom's mind: back to school! Whether you've already started shopping or haven't even made a list, we're here to help. We put together four handy guides that will make finding the perfect backpack, lunch box, school supplies and clothes easier than ever. Here we go! CLICK HERE TO SHOP THE BACK TO SCHOOL GUIDE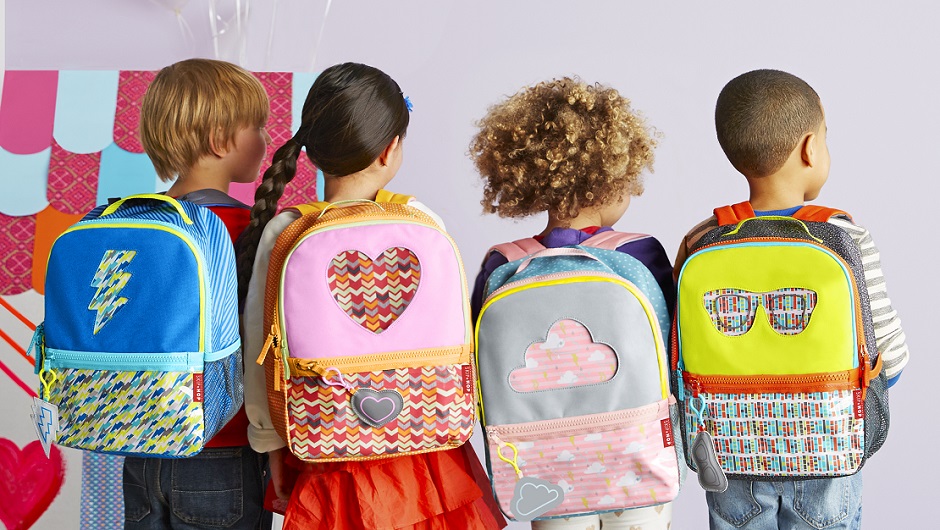 Skip Hop Just Debuted A New Backpack That's Perfect For Forgetful Kids (And Parents)
Every mom knows that when it comes to backpacks, Skip Hop makes some of the best. The zoo packs and lunchies are pretty much a staple among the preschool set, but up until now they didn't really have much for older kids. That all changes, however, with their new Forget Me Not backpack sets. Designed to help forgetful children (and parents), the backpack has a clear window right in the front so you'll always be able to quickly check that your little one has his/her lunch bag as well. See the pattern on the backpack? You're good to go! Don't see it? Better find that lunch box stat! As with all Skip Hop products, this backpack also has tons of other cool, kid-friendly features like a clear front pouch for notes to the teacher, plus a reflective clip-on. Best of all, it's sized slightly bigger than the original zoo packs making it perfect for older children. You'll fit standard notebooks and folders inside without a problem. You may think you have tons of time to get your child ready for back to school, but take my word for it--it'll sneak up on you! Snatch up this backpack ASAP and you'll have once less thing to worry about next month. SHOP THE SKIP HOP FORGET ME NOT BACKPACK NOW PS: Don't forget the adorable coordinating accessories! Every kids needs one of these pencil kits and straw bottles. Don't miss the new Stride Rite x Target collection, plus the best safe-for-baby sunscreens.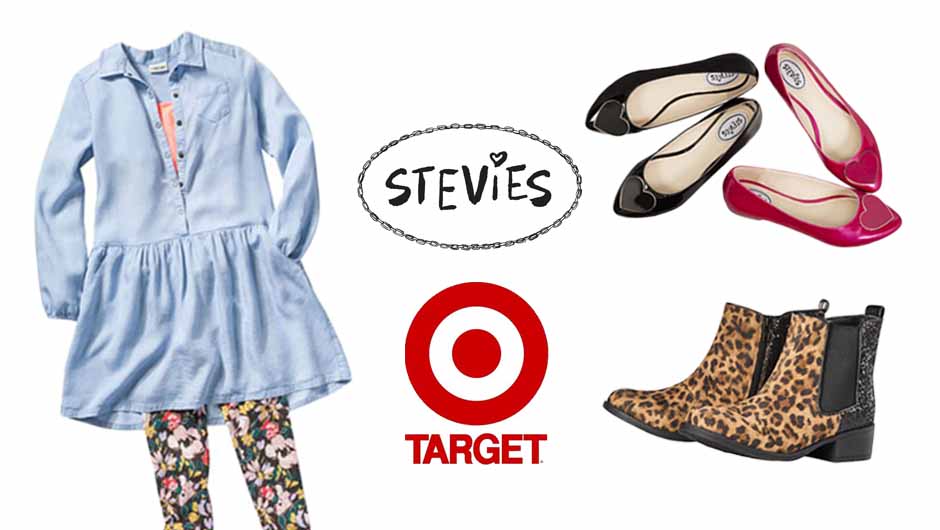 Target Is Teaming Up With Steve Madden's Daughter On Kids Shoes!
Target just announced a new collaboration that is oh-so adorable. On July 19th, the retailer will launch a footwear line for kids with none other than Stevie Madden, Steve Madden's seven-year-old daughter! Her line Stevies will be sold exclusively at Target. Young Stevie was inspired to create a shoe collection for girls just like her, who love fashion and want to express themselves with their personal style.( So cute!) The fall collection will include 30 exclusive styles ranging from $21.99 and $36.99, with each shoe named after various hashtags like #DRESSUP, #TEXTME, and #KISSYFACE. Little girls rocking these kicks are going to rule the school! But that's not all Target is up to this month. The retailer is also beginning to celebrate the back-to-school season. Their campaign, launching July 21st, will feature popular Internet personalities Maddie Ziegler and EvanTube. They also collaborated with Tori Kelly, who made a remake of the popular kids song "ABC." You can download it at Target.com/BacktoSchool and Target will donate $5 of supplies to schools through the Kids in Need Foundation. Target is also making it easier for parents and their kids to shop back-to-school items with their new School List Assist! The feature allows you to choose whether you want to pick up your order or get it shipped straight to your house. You can then add whatever you need to your list and you are done with back to school shopping without leaving your house! [Photo: Target]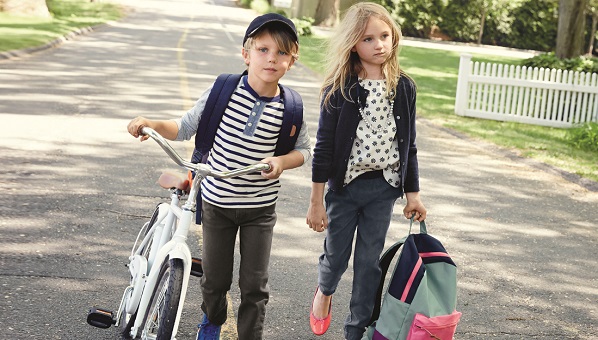 We Got Schooled On Back-To-School By Crewcuts Head Designer Jenny Cooper
Confession: yesterday marked my daughter's first day as a first grader and she didn't wear anything new. Truth is, we haven't even been back-to-school shopping yet. And considering it's close to 90 degrees out, I don't feel bad at all. Her summer clothes will work just fine for another week or two. But even I will admit that I can't put off back-to-school shopping for much longer. That's why I couldn't pass up the opportunity to chat up Jenny Cooper, the head designer behind J. Crew's cult childrenswear collection, Crewcuts. If I could dress my daughter in only one brand, this would probably be the one, which is why I totally trust Jenny to give it to me straight on this year's biggest trends for kids, plus her tricks to getting little one's ready in the morning. Here's what she had to say: SHEfinds: What back-to-school trends should parents be on the lookout for this fall? Jenny Cooper: Sporty details like side stripes and re-interpretations of our favorite sweats will be very popular. I also love our vintage leopard print for girls and our zip pocket sweat pants for boys with a cool, slouchy fit. SF: Tell us about the design process that goes into the Crewcuts collection. JC: The clothes are always so stylish and on-trend, but also practical and functional because we give equal weight to both. Both look and function are non-negotiables. SF: Is there a product (or products) that are so popular every year you keep bringing them back? JC: There are several, but we usually try to re-invent them every season. We have a tee shirt with a flower on it for girls and our slim fit chinos for boys will probably never go out of style. SF: Do you remember your favorite first day of school outfit? JC: I seem to remember a pair of burgundy hand-me-down Toughskins that I really loved. SF: What's your #1 tip to parents for dressing their children in the morning? JC: Work with what they like, but talk around it so you're both OK with it. If he wants to dress like a superhero find him jeans in bright blue and a bright red t-shirt and help him draw a superhero insignia on the front. If she wants to wear her Halloween princess costume to school give her a sweet tulle skirt and a cool graphic tee that will still make her feel like a princess. And Puma high tops! No one wants to argue over outfits in the morning so I try to make it fun and let them think they are getting what they want. Click through the slideshow to shop Jenny's back-to-school picks for fall from the latest Crewcuts collection. And be sure to Insta a pic of your child rocking his/her Crewcuts clothes during the month of September. For each Instagram photo tagged using #crewcuts, J. Crew will donate one book to a classroom in need thanks to their partnership with DonorsChoose.org. Click here to view mine! For more back-to-school shopping tips, check out our guide to trends for boys, trends for girls and this year's best backpacks. [Photos: J. Crew]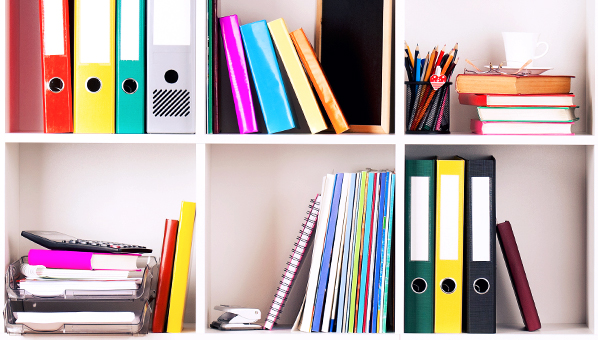 August Is Here And So Is The SHEfinds Back-To-School Guide–It's Go Time, Mamas!
While you were enjoying the lazy, summer weeks of July, we were busying scouring the Web for all the back-to-school essentials your kid shouldn't be without this school year. From seriously cool backpacks and lunch boxes to the trends that will rule the halls, we gathered them all up so back-to-school shopping is easier than ever this year. Heck, we even found awesome school supplies you won't have to worry about other kids mistaking for theirs. Our advice? Whether your little one heads back to school later this month or in early September, start shopping now. Some of these items will be so popular, they'll sell out if you wait too long. Plus, if you do your BTS shopping early, you can enjoy the rest of the summer, Yes, please! START SHOPPING THE SHEFINDS BACK-TO-SCHOOL GUIDE NOW! Be sure to check out the super cute new TOMS rainboots for kids, Splendid for Stride Rite and these questionable Nine West ads.
9 Back-to-School Deals Every Parent Should Jump On Right Now
It may only be the beginning of August, but retailers across the country are already gearing up for the back-to-school season. According to a 2013 survey by the National Retail Federation, families with school-age children are expected to spend more than $600 on back-to-school supplies and clothing this year. But, don't panic! There are big savings available if you know where to look. One of the best kept secrets? Slickdeals.net--the largest online deal-sharing community on the web. This community of 10 million strong consists of deal experts who have years of experience curating the best deals anywhere. Don't have time to scour the internet for hours? Slickdeals will do the dirty work for you, uncovering the best deals, coupons and discounts for just about anything you're shopping for. Good news--I'm very excited to announce that for the next couple months, I'll be sharing our favorite, must-have deals with all of you at SHEfinds! Without further delay, check out our list of 10 can't-miss back-to-school deals you should take advantage right now. Hurry, these hot deals go fast. Happy shopping! For more exciting Back-To-School deals, check out slickdeals.net/deals/backtoschool.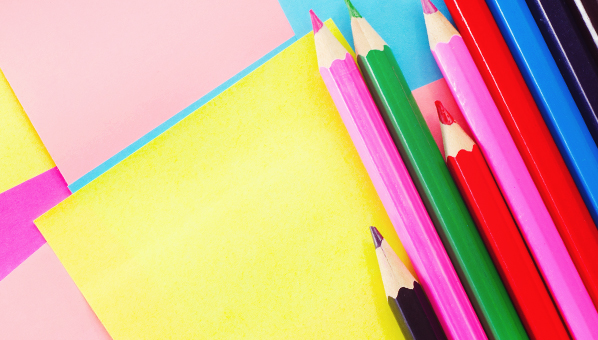 9 Back-To-School Shopping Tips For All You Over-Achieving Moms Freaking Out In July
It is July 23 and stores already have their back-to-school displays set up. Really? In July?? I get that some children go back to school in August, but here in N.Y.C. summer vacay lasts until September. And yes, as a mom I need all the vacation I can get! But alas, I know there are some over-achieving, type A moms out there who want to be super prepared and so, I compiled this list of must-know back-to-school shopping tips for you. Maybe your preparedness and organization can be an example to the rest of us who wait until the last minute. 1. You don't have to get it all before school starts. No really, some items can wait. Why buy your kid markers, colored pencils and crayons, when the teacher only really needs him/her to have one? Plus, some items may even be cheaper after school starts. 2. Wait for a list. Lots of teachers will actually send home a list during the first days of school outlining exactly what items your child will need. Wait for the list! You'll save yourself the annoyance of buying tons of things your child doesn't need. 3. Incentivize some items. Shopping on a budget? Rather than splurge on everything on your child's list, set aside a few items as rewards for good grades and/or good behavior. The backpack with the headphones jack? Sneakers that light up, spin and play music? These are prime example of "nice to haves" not essentials, so your child can earn them as a holiday gift. 4. Clothes and shoes can wait. Think about it--it's still pretty warm when your child goes back to school, especially if he/she is starting in August. Sure, you can get them one special outfit to wear the first day, but no need to go crazy on fall clothes they probably won't wear for another month or so. Plus, by waiting you can get the fall clothes when they're on sale as retailers are trying to make room for the next season's items. 5. Sign up for email alerts. I know, the last thing you want is more emails but emails often means coupons and discount codes, especially around back-to-school. If your inbox is already out of control, create a new email address just for retailer emails that you can search for special offers on items your child needs. 6. Buy in bulk--sometimes. There are some items you can't have too many of--pencils, loose leaf paper, folders to keep everything organized. For these items, we suggest you buy in bulk during the prime back-to-school shopping season when you're likely to find the best deals. That way you won't have to restock over the course of the school year when the items aren't on sale anymore. 7. Use price alerts. The beauty of starting your back-to-school shopping early? You can find out what items your kids want--Frozen backpack, Ninja Turtles lunch box--and put a price alert on it. Because you have extra time, you can track the price of hot ticket items over a few weeks to wait for the best deal. 8. Follow back-to-school hashtags. Not only will you get tips from other moms shopping, but retailers will also use these tags to promote back-to-school sales, deals and special offers. Some examples of hashtags to follow: #backtoschool #backtoschoolshopping #bts 9. Relax! This is obviously the most important. Going back to school after a fun summer is always a little nerve-wracking for your child, so the last thing you want to do is add unnecessary stress over pencils and notebooks. Plus, it's supposed to be fun! Be sure to check out Prince George's birthday photos, our favorite new leggings and Jessica Alba's perfect white tank.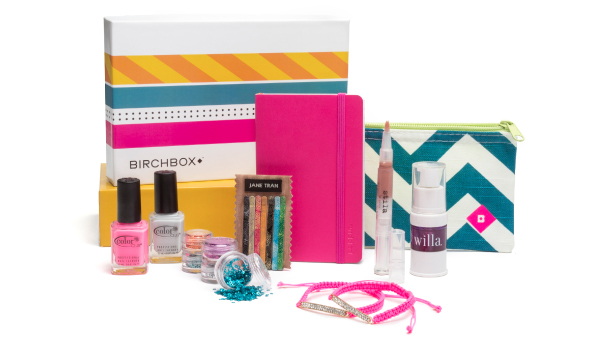 Birchbox Launched A Back-To-School Box For Teens And We Not-So-Secretly Want It
Birchbox, our-favorite beauty subscription service, just launched a limited edition box specifically for teens heading back-to-school. We secretly wish we were back in high school (something we never thought we'd say). The box contains the cool and fun products for the teen in all of us. We're talking sweet pencil pouches, stylish notebooks, polish, friendship bracelets (!!!), designer bobby pins and then some. It's every girl's dream. While we may be over the age limit for "back-to-school" stuff, we're making this box an exception. The best part is that you don't have to be a monthly subscriber to snag this box. But you'll want to get your hands on this one asap, as we suspect it's going to sell out just like the Birchbox x CEW boxes did a few weeks ago. And in case you're curious, here's a list of what's in the Birchbox Limited Edition: Head of the Class Box: Birchbox custom chevron pouch Color Club Nail Polish in Flamingo Color Club Nail Polish in Silver Lake Color Club Sequin Nail Art Kit Jane Tran Chrysanthemum Print Bobby Pin Set Poppin Pink Small Soft Cover Notebook Stila Lip Glaze Sisco & Berluti Friendship Bracelets willa Start Fresh Foaming Face Wash or Face Friendly Clear Faced Moisturizer The only other thing you'll need is a Lisa Frank Trapper Keeper. We kid. But really, get the Birchbox Limited Edition Head Of The Class Box ($28) while you can, or forever hold your peace. Want more beauty news? Check out: Marc Jacobs Beauty launches, JINsoon x Tibi and Michelle Phan's new makeup line.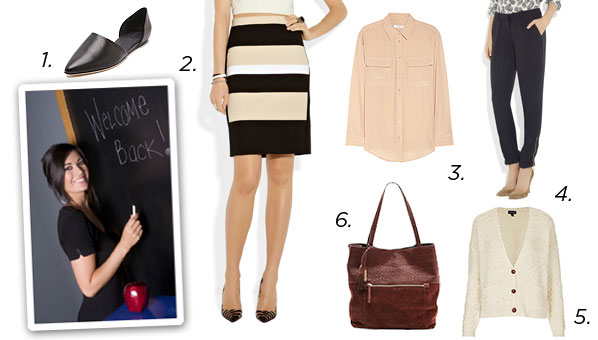 6 Things Every Teacher Should Have In Her Closet For The New School Year
Every year at around this time, moms are in a frenzy trying to get their children ready to go back to school and retailers are doing anything they can to get those moms in their stores. But you know who's missing from all the craziness? The teachers! Class can't start without a teacher and we think it's about time people started showing them some love, too. With that in mind, we put together a fun little back to school shopping guide just for all you teachers out there. You probably already know all the places to score good deals on classroom supplies, but we've got your closet covered. Here are 6 things every teacher should have plenty of before she starts the new school year. 1. Anything-but-boring pencil skirts. Straight black skirts are fine, but they're not all that exciting. So why not switch things up this school year with some skirts that are equally as modest in a cool print or eye-popping colorblock pattern? 2. Cool flats. There are so many amazing comfortable, flat shoes this fall, you'll have no problem finding a bunch you love and putting them in a weekly rotation. Look for interesting silhouettes, lush materials like velvet and calf hair and quirky details like creepy critters. 3. Silky button-front tops. This is what we call a staple top. No matter what you've got going on down below--be it a skirt, pants or jeans--these tops are so versatile. Our favorites are made by Equipment, but we found lots more budget-friendly options in the slideshow. 4. Fit-everything tote. Teachers tend to lug around a lot of stuff, which means a sturdy, durable oversize tote is a must. If you can only splurge on one item, make it a good bag. Not only will it last longer, but most higher end handbag companies will perform repairs if necessary. 5. Perfect black pants. Raining? Feeling bloated? Just have nothing else to wear? Making sure you have a few pairs or perfectly-fitting black pants will ensure you're never wasting precious time in the morning trying to put together an outfit. 6. A cozy cardigan. Whether it's cold in your classroom or just chilly when you leave at the crack of dawn to be to work in the a.m., you should have plenty of pretty, warm sweaters on hand. We love this one from Topshop because it's super soft and looks good with just about everything. Now that you know what you need, it's time to go shopping! Click through the slideshow for the items we handpicked for teachers shopping on a budget. Want to try some trends? Check out the best leather jackets for fall, the dragonfly trend and beanies.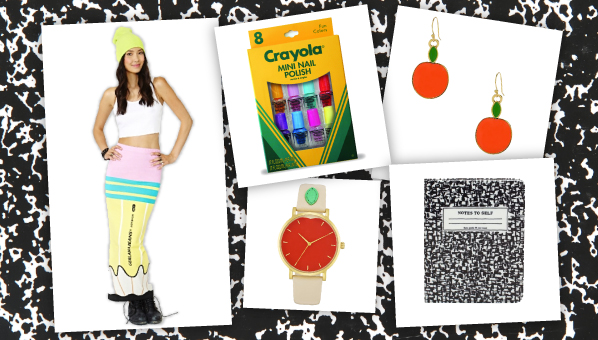 Bummed You're Not Going Back To School? These Nostalgic Accessories Will Help
When we were younger, we dreaded the end of summer. Sitting in a classroom for 9 months straight was not something to look forward to. The only upside? Shopping for school supplies. Although we hated that summer was over, there was nothing better than heading to Target and filling our shopping carts with new folders, pencils and, of course, a stylin' new backpack. But now that we're out of school, we no longer have an excuse to buy all these fun things (have you ever seen an adult use a pencil?). That's why we rounded up some fun back to school themed clothing and accessories. From this pencil case inspired skirt ($95) to these crayon nail polishes ($10), these products will add a little bit of nostalgia to your wardrobe. Sure, some of them are slightly ridiculous, but let's face it, so was the 5th grade. Click through the slideshow to check all the products out. Looking for fall trends? Check out lug soles, illusion booties and Rebecca Minkoff's new fall handbags.
Oh Hello Sale! Take An Extra 30% Off Sale Items at J. Crew Today and Tomorrow
Didn't get your shopping fill at this weekend's Labor Day sales? Head over to jcrew.com where all final sale items are an extra 30% off when you use code MUSTHAVE at checkout. It's the perfect opp to stock up on cute clothes for back to school. Check out these fab finds we're loving. [slideshow] (more…)
Looking for Ways to Keep Your Kid Occupied Now That Summer Is Over? Better Sign Up for BabbaCo
Okay, yes I know summer isn't really over, but it's almost over. And between the weather cooling down and homework, your kid will be spending more and more time indoors. So rather than spend all that free time watching TV, we suggest you sign up for BabboCo ASAP. Never heard of it? It's this genius new subscription service that delivers fun, creative kids' activities to your doorstep every month. For just $29.95/month, you get: (more…)
Thought All the Good Sales Ended Yesterday? Wrong! Score These Umi Kids' Shoes for 50% Off
Spent your Labor Day weekend lazing away rather than shopping all the good sales? So did I! But as luck would have it, there are still amazing deals to be had today. Need proof? Check out those adorable Umi kids' shoes above. Not only are they perfect for fall, comfy and easy to get on and off, but they're also half off. Yup, for the entire month of September you can score these cute kicks--available in blue and brown--for less than $30. Get Yours: umishoes.com (more…)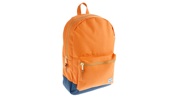 Now Trending for Back to School… Colorblock Backpacks!
We knew colorblock clothing was going to be one of this year's biggest back-to-school trends for kids, but it looks like colorblock backpacks are now soaring in popularity, too. Designers like Tommy Hilfiger and Jansport have embraced the colorblock backpack trend and we're betting they're glad they did--these colorblock backpacks keep selling out! So if you don't want your kid walking around with a cutesy character backpack this year, give colorblock a try. Just don't wait because they're going fast! [slideshow] (more…)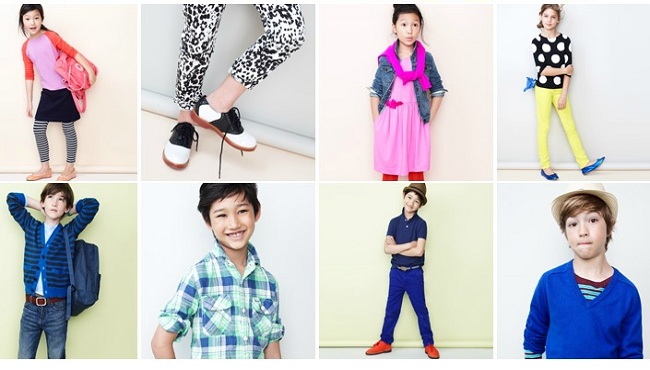 Sad You Missed Yesterday's J. Crew Sale? That's Okay–This Weekend All Crewcuts Factory Styles Are 30% Off!
Didn't make it to jcrew.com in time to score an extra 30% off sale items yesterday? You missed a good one, but don't beat yourself up. There's still time to score Crewcuts kids' clothes for cheap. This weekend only, all Crewcuts styles at J. Crew Factory online are 30% off. That means cute ballet flats for $35 and cords for less than $30. Here are our picks: [slideshow] Start Shopping: jcrew.com (more…)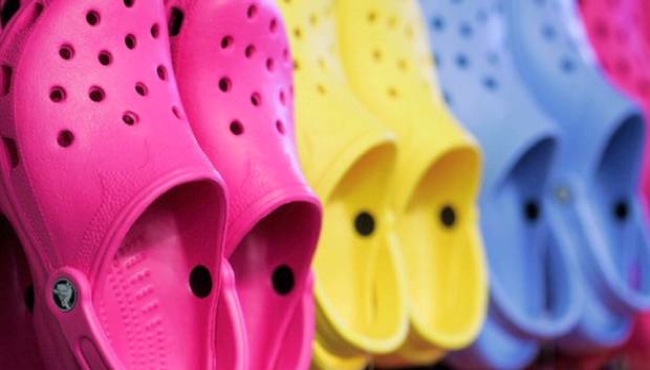 Hurry! Stock Up On Clogs, Sneakers & Boots for Back-to-School at The Crocs Friends & Family Sale
If your kid lives in Crocs, here's the sale you've been waiting for. For three days only, you'll save 25% on all purchases at the Crocs friends and family sale. Just use code FF2012 at checkout to receive your 25% off. Now you're probably thinking sneakers for fall, but while you're there why not stock up on boots for winter, as well? They've got lots of furry clogs, too, and don't forget the rain boots! Start Shopping: crocs.com (more…)
Don't Send Your Kid Back to School Without These 5 Labels…
Let's face it: little kids lose everything. It's not all their fault, really. When 6 out of the 12 kids in the class have the same backpack/lunchbox/sneakers, it's easy for them to get confused. So this school year, make things easier for your kid, his/her teacher and yourself by labeling everything! If your child's name is clearly displayed on all his/her belongings, there's a greater chance everything you spent the last 3 weeks shopping for will make it home at the end of every day. Now when it comes to labels, nobody does it better than Mabel's Labels. From iron-ons to 411 wristbands, here are the 5 labels every mom should have for back-to-school. [slideshow] (more…)
Don't Worry, You Didn't Miss It! Today's The Last Day to Save an Extra 30% On Sale Items at J. Crew
We're normally on top of sales at our favorite stores, but somehow the latest J. Crew sale slipped right under our radar. Fortunately, we caught it on the last day which means there's still time for you to score some adorable back-to-school clothes for your kid for super cheap! Just head over to jcrew.com and hit up the sale section. Fill your cart with all the things you love and right before you check out use code LOVEIT to receive an extra 30% off all those sale items. Check out these goodies we found that should definitely be on your shopping list. [slideshow] (more…)
Say What?! Suri Cruise's Backpack Costs How Much??
Now you'd expect a little girl who jets to the Hamptons and DisneyWorld at a moment's notice would carry a pretty swanky backpack, but would you believe me if I told you that that pretty pink leopard print backpack Suri is carrying is less than $20? Well, it is! Suri Cruise--known for her $150K shoe collection!--is carrying a backpack that you can score for your little girl for less than a jackson. It's Gap's Leopard Print Backpack and it's currently on sale for just $17.46. Now that it's got Suri's stamp of approval, we're guessing this backpack is going to go fast so order yours ASAP. (more…)
Calling All Trendsetters! Here Are The Hottest 12 Back-to-School Trends of 2012…
It's that time! Bust out your credit cards, moms, because we've got the hottest kids' trends of the season. From neon to naval inspiration, here's what all the cool kids will be wearing this fall. >> Back-to-School Trends for Girls >> Back-to-School Trends for Boys
Wait! Your Back-to-School Shopping Isn't Complete Until You Get Your Kid a Doodle Hood
Last year, we were kind of obsessed with SpiritHoods. You know, the furry hats with the super long ears? I mean, how could you resist? Well this year, we are completely obsessed because SpiritHoods upped the ante with the Doodle Hood! Each cozy hat comes with a pack of Cra-z-art markers that your kid can use to decorate the ear flaps. Fun, right? Even better, though, the markers wash off, so your kid can switch up the design after a quick run in the washing machine. If there was ever a way to let your kid express his/her creativity through fashion, this is totally it! Get Yours: spirithoodskids.com (more…)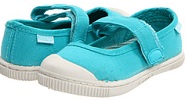 Hurry! Save 40% On Cute KEEN Kids Sneakers, Mary Janes and Slip-Ons for Fall
I am currently in the process of whittling away at my daughter's back-to-school list and I just had to share this awesome sale I stumbled upon. KEEN kids has this amazing new collection of colorful, lightweight kids' shoes that I'm obsessed with. Problem is, I didn't want to spend $30+ on the shoes. But as luck would have it, 6pm has a bunch of the sneakers, slip-ons and mary janes on sale for 40% off. That means the shoes are less than $20. Plus, they ship free! If you love KEEN kids for your little one as much as I do, go stock up, too! [slideshow] Start Shopping: 6pm.com (more…)
Psst! Don't Shop There–Check Out These 5 Stores Every Mom Should Be Back-to-School Shopping At…
Don't want your kid to have the same Brave backpack or Spiderman T-shirt as everyone else at school this year? Ditto! As much as we appreciate stores like Walmart and Target, they kind of take the fun out of back-to-school shopping because you can pretty much guarantee every other kid is gonna have the same stuff as your kid. Luckily, there's an easy way to solve that--shop somewhere else! Here are 5 stores we love for back-to-school shopping: 1. J. Crew. Lots of moms count J. Crew out because they think the clothes, especially the kids' clothes, are way too expensive. But you're missing out! Crewcuts can be expensive, but when they go on sale, they're on sale. We're talking good quality leggings for $13 and khakis for just $25. Find a coupon code and the prices are down right cheap. You're getting the style and the quality without paying a fortune--how could you resist? (more…)
Top 5: Cool Kids' Bookends for Back-to-School
I know you're probably busy shopping for all the things your kid will need to bring to you school come September, but let's not forget all the stuff he'll be bringing home--namely, all those books! After you score a cool backpack and an awesome lunch box, shop these adorable bookends we found. Trust us--once your kid starts reading, you'll need them! [slideshow] (more…)
It's Here! Shop Piperlime's Back-to-School Sale and Save 30% On Cute Kids' Shoes for Fall
If your kid is anything like mine, one pair of back-to-school shoes just isn't going to cut it. Within two months my daughter has either outgrown or worn out new shoes, which is why I always take advantage of buy more, save more shoe sales. And you should, too! Piperlime just kicked off their annual back-to-school shoe sale and you could save up to 30%! Use code SCHOOL at checkout and you'll save 20% when you buy 2 pairs of kids' shoes, 25% when you buy 3 pairs of kids' shoes and 30% when you buy 4 or more pairs of kids shoes. Start Shopping: piperlime.com (more…)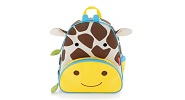 And The Latest Skip Hop Zoo Pack Critter Is…
A giraffe! Seriously, we thought Skip Hop set the bar high with their new Cat zoo pack, but the Giraffe is pretty amazing, as well. We love that it's gender-neutral and of course, that there's tons of space inside for snacks, art supplies and even a change of clothes. Back to school is right around the corner, so if you like the new Giraffe zoo pack better order it now. This one is sure to be a sell out. Get Yours: amazon.com (more…)
Say Hello to Your Kid's New Back-to-School Sneakers. Oh Yeah, And They're 50% Off!
Back-to-school shopping season is in full swing and there are so many amazing deals! One of our faves: these Umi kids' sneakers on sale for 50% off! Not only are the colors bright and bold, but they're easy to get on and off and you won't have to worry about re-tying laces. There are tons of patterns to choose from for boys and girls, so shop your fave(s) now. The sale ends at the end of the month. [slideshow] (more…)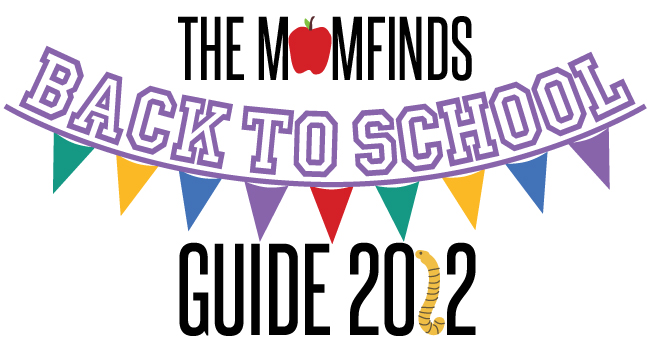 Who's Ready For Back-to-School Season?!
We are! We've spent the last few weeks shopping, compiling, editing, testing and reviewing and we're finally ready to share our ultimate back-to-school guide with you. From backpacks to fashion trends, here's everything your kid will need for an amazing school year! Shop the MOMfinds Back-to-School Guide >> Click here for even more of our best back-to-school finds.
Hurry! Tea Collection Has Tons of Back-to-School Must-Haves for Less Than $25
Today I was talking to a friend from California and she mentioned kids there go back to school on August 15th. Whoa! That's like less than 2 weeks away! The convo was just the reminder I needed that the new school year really is right around the corner. There's no time for procrastinating--you should be shopping! Head over to Tea Collection ASAP where tons of cute kids' clothes for fall are now on sale for less than $25. Start with these pieces we love. [slideshow] Start Shopping: teacollection.com (more…)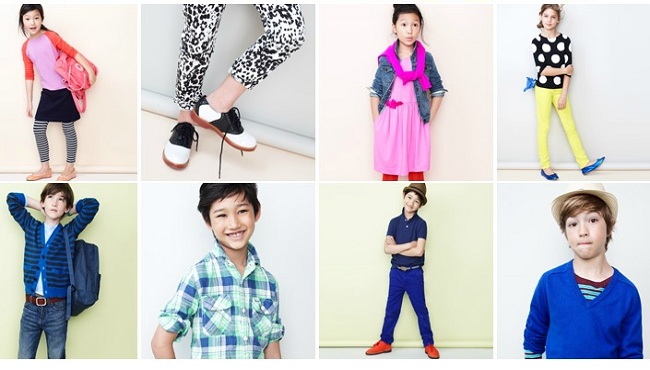 Ready, Set, Shop! Your Kid's Dream Back-to-School Wardrobe Is Now 25% Off at Crewcuts
Been waiting for a J. Crew Crewcuts back-to-school sale? Well you almost missed it! Today only, all Crewcuts styles at J. Crew factory are 25% off, no code necessary. Shop these fall must-haves for boys and girls before the sale ends tonight at 11:59pm. (more…)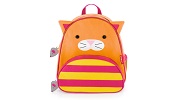 Behold! The Brand New, Just In Time for Back-to-School Skip Hop Cat Zoo Pack
I mean, does it get any cuter? From the mouse zipper pulls to the pretty striped pouch, how could you not fall in love with this brand new Skip Hop zoo pack? Skip Hop just introduced the cat zoo pack and somehow they've managed to make their already-adorable collection of backpacks even cuter! But not only are the zoo packs good-looking, they're also functional and affordable! The backpacks are perfectly-sized for preschoolers, have tons of storage space and they're just $20! Get Yours: amazon.com (more…)
The One Thing All Those Back-to-School Checklists Are Missing? First Day of School Photo Ideas!
Gearing up for a fun month of back-to-school shopping? Already have a list? Good for you! But there's one thing you're probably missing: cute props for your kid's first day of school photo. Yes, this is a thing now. It's not simply enough to get your kid a snazzy outfit for the first day--you also have to stage a mini photo to capture the moment for posterity. Lacking in the creative department? Get inspired by these adorable first day of school photo ideas we found around the Web [slideshow] (more…)
Trend Alert! Owls Are Totally Having a Moment–Shop 10 Cute Owl Backpacks Now Before They Sell Out
I think it's safe to say that owls are having a major moment in the kids market. From nursery themes to clothing designs, those little birdies are everywhere. The place where they're probably most popular? Backpacks! This season there are tons of cute owl backpacks, but we have a feeling they're going to go fast given their popularity. So even if your kid doesn't start school for a few weeks, score one of these cute owl backpacks now! [slideshow] (more…)
Need Help Convincing Your Kid to Wear His/Her Glasses? Maybe Kingston Rossdale Can Help…
If there is one cool kid in Hollywood, it is definitely Gwen Stefani's son, Kingston. From the green hair to the hip clothes, he's got style! So if you're having trouble getting your little one to wear his glasses ahead of the new school, why not try showing him this pic of Kingston? Perhaps if he sees glasses can be cool, he'll be more apt to wear his own. Sure, you may also have to dye his is bright blue, but the glasses will be on, right? Shop cool kids' eyeglasses here: (more…)
Caught! Guess We're Not the Only Moms Who Occasionally Steal a Sip From Our Kid's Juice Box
Ever been caught out there at the playground on a hot day without a water bottle of your own? Looks like that may have happened to Jessica Alba last week because she was caught sipping from an Honest Kids juice box. (more…)
For 2 Days Only, Save 30% At Gap, Old Navy and Banana Republic!
What are you waiting for? A formal invitation to start back-to-school shopping? We've seen tons of insanely good sales this summer, so if you haven't started stocking up on must-haves for the new school year, the time is now! Start at the Gap Inc. brands today because you'll save 30% on almost everything at Gap, Old Navy and Banana Republic with code JULY2012 at checkout. Hurry, the sale ends tomorrow! Start Shopping: gap.com, oldnavy.com, bananarepublic.com (more…)
Looking for the Coolest Lunch Box to Send Your Kid Back to School With? You Have to See the MadPax Bubbles Nibbler Lunch Box
Yup, that is really a lunch box. And it's awesome! Now in case you're unfamiliar, MadPax shot to popularity last year with their dinosaur-like Spiketus backpacks. Then they introduced the Bubbles backpacks and kids and parents alike have been hooked ever since. (more…)
It's the Shoe Sale You've Been Waiting For–Save 20% On All Orders at Piperlime!
If you're waiting until August to start your back-to-school shopping, don't! The back-to-school sales have already started and the deals are too good to miss. Today's must-shop sale? 20% off all orders at Piperlime when you use code ME at checkout. Now we all know Piperlime has an amazing selection of kids' shoes, but they've also got backpacks! The sale ends 7/24/12, so get there ASAP! Start Shopping: piperlime.com (more…)
Get An Early Start On Your Back-to-School Shopping at the Nordstrom Anniversary Sale–It's On Now!
Can you tell I have back-to-school on the brain? First, it was peace sign backpacks and BPA-free lunch box essentials, and now it's all about cheap BTS clothes and shoes. Nordstrom just kicked off their anniversary sale and there are tons cute summer-to-fall pieces for the kiddies. Check out our faves: [slideshow] Start Shopping: nordstrom.com (more…)
It's Official! The FDA Officially Bans the Use of BPA in Baby Bottles & Sippy Cups
Took long enough, right? After admitting that they had "some concern about the potential effects of BPA on the brain, behavior and prostate gland of fetuses, infants and children" back in 2012, the FDA finally voted to officially ban the use of the chemical in baby bottles and children's drinking cups on Tuesday. (more…)
It's The Back-to-School Trend That Never Dies… Shop Peace Sign Backpacks Now–Before They All Sell Out!
I don't know what it is about the peace sign, but every year around this time we start getting bombarded with inquiries about the coolest, cutest peace sign backpacks. Perhaps it's hippy dippy parents trying to relive their Woodstock days vicariously through their kids? Or maybe it's just because peace signs are one of those trends that never gets old. Either way, if you're in the market for a peace backpack this year, our advice is don't wait. They always sell out so the best time to score one your kid will like is now. Here are 10 peace sign backpacks we love for 2012: [slideshow] (more…)
Today Only! Save 20% Sitewide at Crocs.com… That Means Cheap Sneaks, Clogs and More For Back-to-School
Time to start making that list, moms! The countdown to a new school year is on and the back-to-school sales are starting to prove it. Today's can't miss deal? 20% off sitewide at Crocs! For one day only, all orders qualify for an extra 20% off with code LOYAL7792 at checkout. This is your chance to score comfy clogs, lightweight sneaks and yes, even snow boots for super cheap. Spend $75 and your order ships for free. Start Shopping: crocs.com (more…)