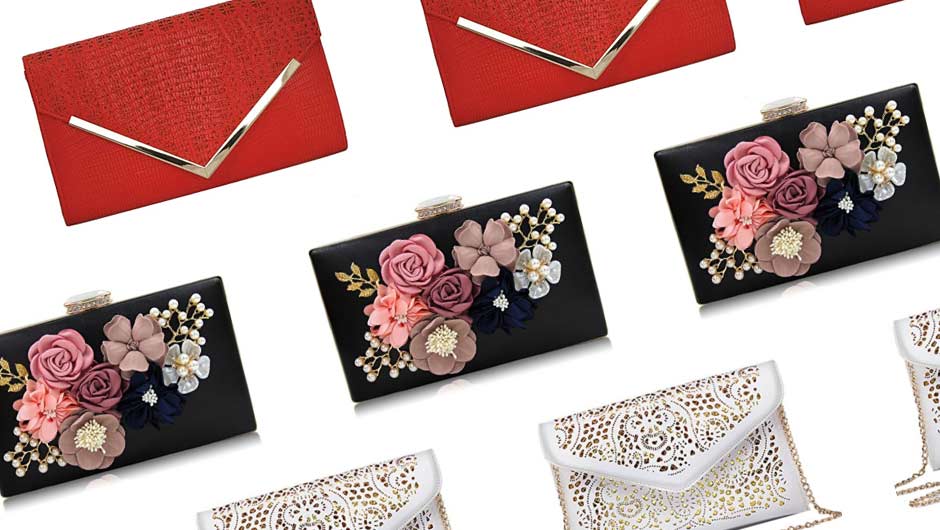 Trust Us, You Need These Amazing Clutches From Amazon Right Now (They're Under $25!)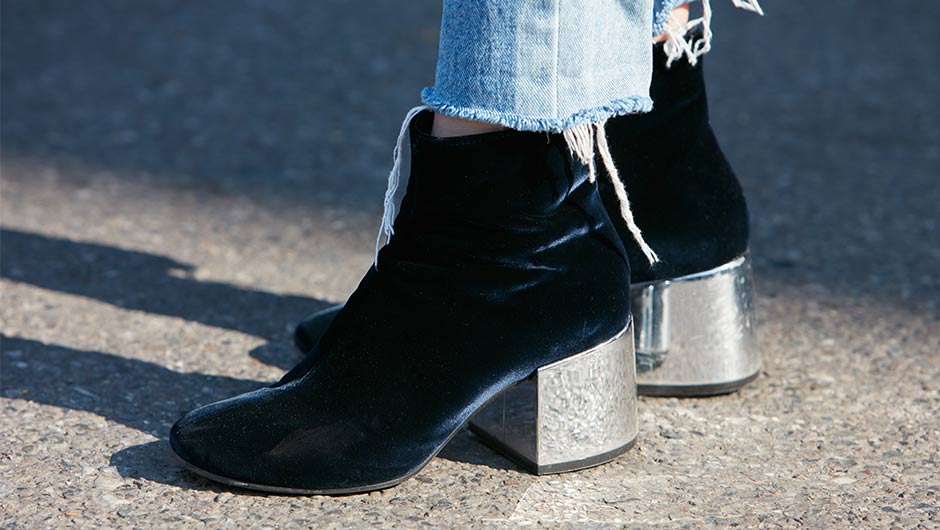 Target Booties Our Editors Love (And Are On Sale!)
The time is here-- it's finally bootie season! From brocade to bold colors, there are plenty of bootie trends to try (and not to mention love) this season. While some of the trendy styles can definitely cost you a fortune, fast fashion retailers have picked up on the best styles this year so you can shop more affordable options! Target is always one of our top go-to retailers to shop and try the best trends of the season. And luckily, thanks to Target's brand launch of A New Day, there are a ton of brand new booties that you'll want to add to your closet ASAP. Without further ado, read on to find out the Target booties our editors love, and we're sure you will too! Plus, all Target boots are on sale right now for 20 percent off. So, you better hurry and get shopping! These Mary Tie booties, originally $34.99, are the perfect classic neutral bootie for the fall. The low chunky heel makes it easy to walk around in them all day, and the tie detailing makes them look so much more expensive than they are. We seriously love these and are adding them to our Target cart right now. Mary Tie Heeled Booties - A New Day™ ($27.99) Leopard booties make for the best statement boot every single year. They definitely add some fierce flair to any outfit that you put together, and they can instantly transform a simple t-shirt and jeans look. These bold and fun Bridget Mod Booties, originally $34.99, will make the perfect bootie addition to your growing collection this fall. I mean you can never have too many booties, right? Bridget Mod Booties - A New Day™ ($27.99) Chelsea booties certainly haven't gone out of style after they've stepped back into the fashion scene. These Lara Chelsea Booties, originally $34.99, have just enough heel to give you a little extra height while still being super comfortable. You can definitely wear these day after day for any look that you're going for-- both dressy and casual. Lara Chelsea Booties - A New Day™ ($27.99) A New Day also offers another trendy of-the-moment style with these metallic booties, originally $34.99. They feature both a chunky heel and round toe, which makes them super comfortable as they make a fashion statement. Rivers Metallic Booties - A New Day™  ($27.99) Brocade print seems to be literally everywhere this season, and Target has certainly picked up on that. You can shop these Merona Brocade booties, originally $37.99, for just about $30. The dark neutral colors in the print are easy to pull off and give the bootie just enough detail. The low chunky heel and zipper detailing also makes them super comfortable and easy to wear. Arie Brocade Booties - Merona™ ($30.39) We've got all of the latest Target news and arrivals that you need to know about this season. For more, make sure to check out the new Chip and Joanna Gaines Target home collection, new Target arrivals you need to shop before they sell out, and the best Target skincare products with incredible reviews and reputations. [Photo: Shutterstock]
Hands Down, These Are The Best White Boots Under $100
SHEfinds x Rank & Style: 10 Amazing Moto Jackets For Under $100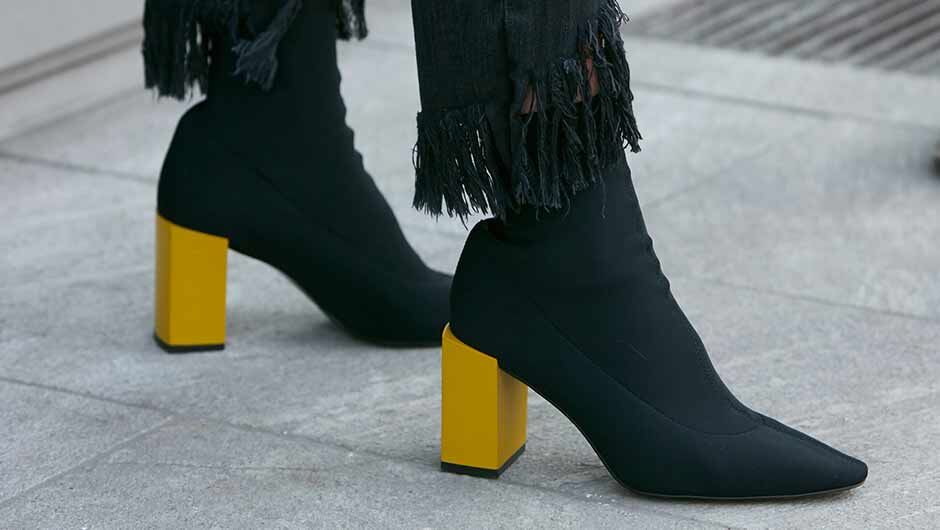 4 Shoe Trends Every Fashion Girl Will Be Wearing This Fall
The One Top Trend You're About To See Everywhere This Fall
The One Shoe Trend Everyone Will Be Wearing This Fall (& It's Not Flats!)
The One Summer Denim Trend That's Here To Stay (& It's Not Skinny Jeans!)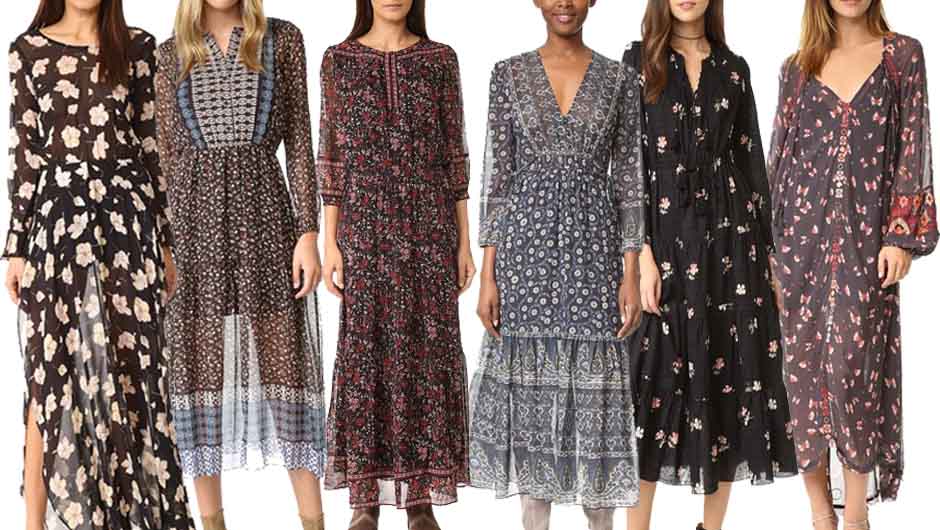 29 Boho Dresses That Prove The 1970s Just Get Better With Time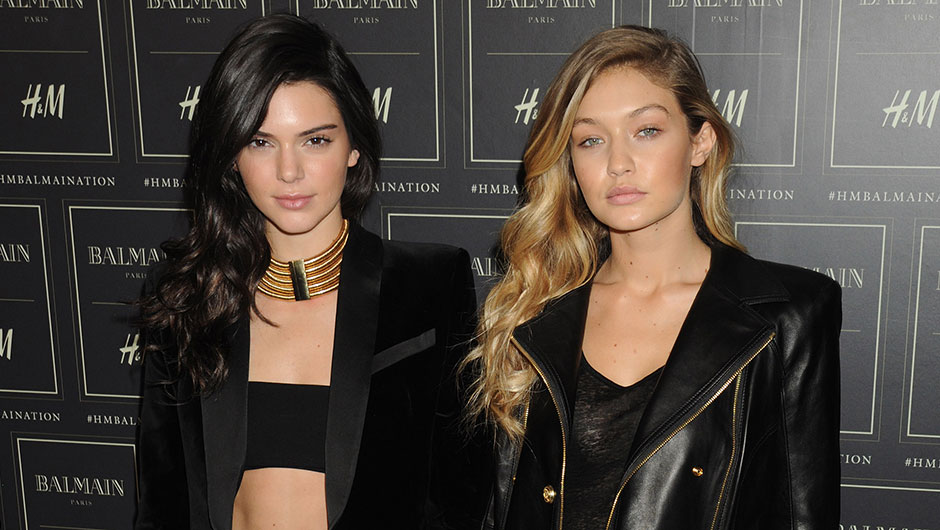 6 Things You Need To Buy For Fall, According To The Jenners' Stylist
Celebrity stylist Monica Rose is the reason why you're probably wearing a lace-up top or bomber jacket or chunky ankle boots while reading this. She works with the Kardashians, Jenners, Hadids and more pretty people who totally influence how we dress. So when she gives fashion advice, we listen. Monica just dished on her fall fashion must-haves to People, and now we are reeeeally in the mood to go shopping. Check out her recs below before they're on every single girl you know and all over the 'gram. 1) Vintage t-shirts "A t-shirt can go a long way," says Rose, who is obsessed with Hanes re/done tees. "They're super cool and effortless... Sometimes less is more." The 1970s Boyfriend Tee ($78) You can also go the non-vintage route which is slightly cheaper! Hanes Men's Classics 6 Pack Crew Neck Tee ($14.99) 2) Men's clothing (including velvet!) "That's kind of the secret that you don't know is that we use a lot of men's clothes on my clients." Ooh, Monica spilling the tea! Her pick is this AMIRI Velvet Bomber Jacket ($2,450) because it's velvet and "crushed velvet is going to be everything for fall-winter." It's true, velvet shoes, dresses and jewelry are all over and it's still, like, 90 degrees out! AMIRI Velvet Bomber Jacket ($2,450) ASOS Velvet Bomber With Ruching Detail In Khaki ($81) 3) A shoe style you love in multiple colors When you find a shoe you love, buy it in all the colors. "One of my favorite shoes that is like my go-to shoe, and I'm sure you guys will recognize it, is the Stuart Weitzman shoe. It's the Nudist. It's just so simple and elegant and I use it on a lot of my clients. And I have it like in every color." Makes sense! Stuart Weitzman Nudist Single Band Sandal ($398) Stuart Weitzman Nudist Single Band Sandals ($398) 4) Patent leather boots You might have noticed Kendall Jenner wearing these Kenneth Cole Krystal Patent Leather Boots ($495) *everywhere*. "They're super comfortable, they're not that high," Rose says. "This is going to be a really big trend again for fall. These are a definitely must have." Noted! Krystal Patent Leather Boot KENNETH COLE BLACK LABEL ($495) Faux Patent Leather Booties ($39.90) 5) Clutches "Clutches can either make or break an outfit," Rose says. If she can't find a good one for a client, she opts for no clutch instead of the wrong one (*shudders*). Her fave brands are Lee Savage and Judith Leiber. Lee Savage Space Bubbles Gold Plated Box Clutch ($1,895) Judith Leiber CoutureTall Slender Rectangle Evening Clutch Bag Champagne/Multi ($4,495) From St Xavier Exclusive Rose Gold Clutch Bag With Ring Detail ($78) 6) Hats "I personally wear hats when I'm having a bad hair day," Rose reveals. Same girl, same. "It just makes the outfit look more polished and accessorized and it kind of pulls the look together." She goes for felts hats in the fall. Rag & Bone Wide Brim Fedora ($195) ASOS Skinny Band Felt Floppy Hat ($33) Don't forget to check out: the best new Sephora beauty launches for fall and how to make your bra last forever [Photo: Splash News]
Would You Wear A $1K Hoodie? If So, This Is What It Looks Likes…
How To Wear 'Fashion's Weirdest Collar'–The Mock Neck–Since It's In For Fall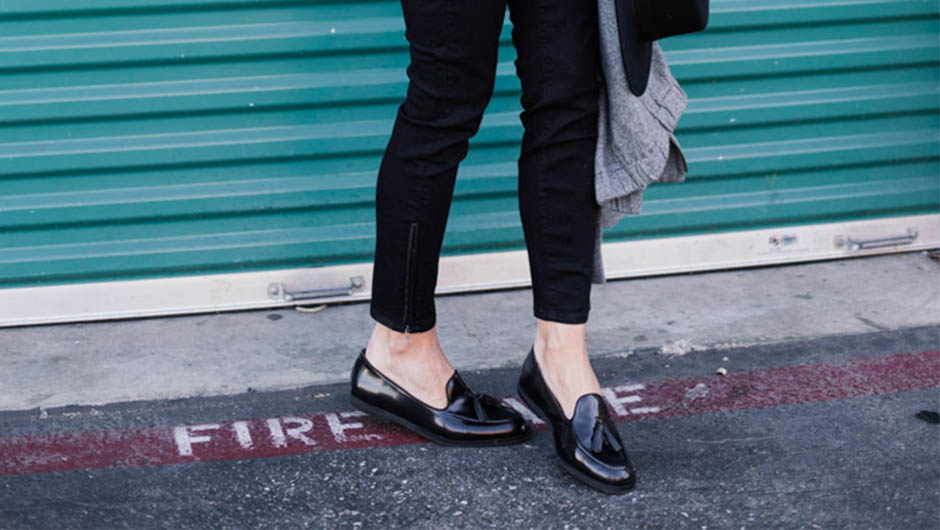 Shop Tassel Loafers Now Before They're Everywhere For Fall
Guitar Straps Are Officially The Coolest Way To Upgrade Your Bag For Fall
Music festival season may be coming to an end, but that doesn't mean we're not looking for ways to keep the carefree, cool-girl vibes going right into fall. (If we keep dressing like it's summer, summer can't technically be over, right?) One way we'll be easing the festival look into fall? Guitar strap handbags, courtesy of Rebecca Minkoff. The designer just debuted the coolest bag straps we've seen yet: edgy guitar straps that are designed to attach to any Rebecca Minkoff bag with the brand's signature dog clip hardware. (AKA, it's the easiest way to get a new bag for fall without, well, actually buying a whole new bag.) While we're obsessing over the boho, folksy vibes of the metallic embroidered option ($95), there are offerings for every style, including this inset chain strap ($95) that strikes the perfect balance between a classic chain strap and the on-trend guitar strap style. Rebecca Minkoff Metallic Embroidery Floral Guitar Strap ($95) Rebecca Minkoff Inset Chain Guitar Strap ($95) As if you needed more convincing, the trend was also spotted on the Valentino Resort 2016 runway, meaning it's definitely here to stay. Your signature wear-everywhere carryall is practically begging you for this update. Don't miss: 6 Memes That Accurately Describe How You're Feeling About The End Of Summer and How To Clean A Leather Jacket, According To An Italian Leathersmith [Photo: Rebecca Minkoff]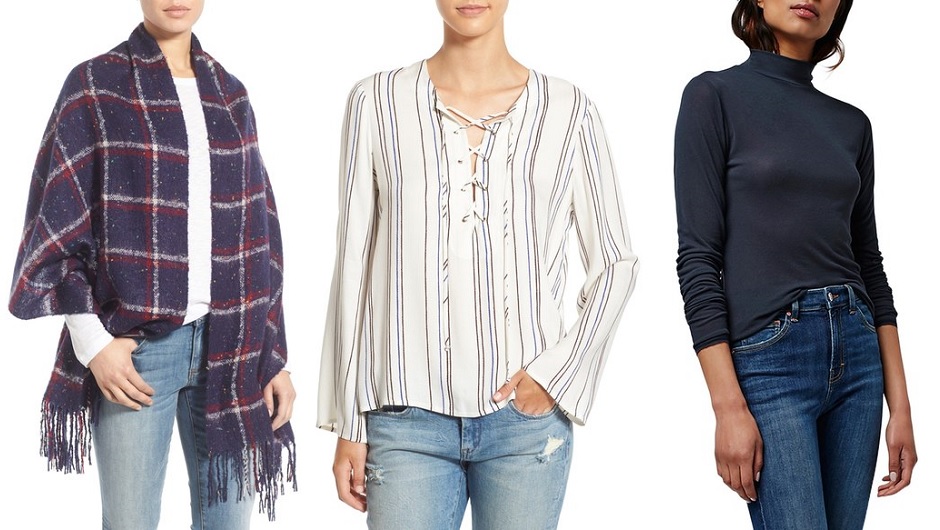 7 Must-Have Fall Items You Should Snatch Up Now While They're On Sale At Nordstrom's Anniversary Sale
Maybe it's the heat, maybe it's the fact that I've been wearing the same dresses and shorts for two months, but I'm definitely ready for fall. And while it may still be way too warm to wear fall clothes, that doesn't mean we can't shop for them. Nordstrom just kicked off their cult anniversary sale and in addition to tons of wear-now deals, they also marked down loads of must-have fall items, too. Here are 7 items you need to snatch up ASAP: Blanket Scarf: Sole Society Oversize Speckled Plaid Blanket Scarf ($23.90, down from $36.95) Lace-Up Dress: Love, Fire Long Sleeve Rib Knit Dress ($29.90, down from $46) Corduroy Skirt: Jolt Corduroy A-Line Skirt ($33.90, down from $52) Moto Leggings: Two by Vince Camuto Ponte Knit Moto Leggings ($45.90, down from $69) Lace-Up Top: Wayf Lace-Up Stripe Blouse ($40.90, down from $62) Fedora Hat: Phase 3 Double Banded Wool Fedora ($19.90, down from $38) Mock Neck Top: Topshop Mock Neck Top ($15.90, down from $25) Be sure to check out the big clearance sale at Barneys and the best razor ever. [Photo: Nordstrom]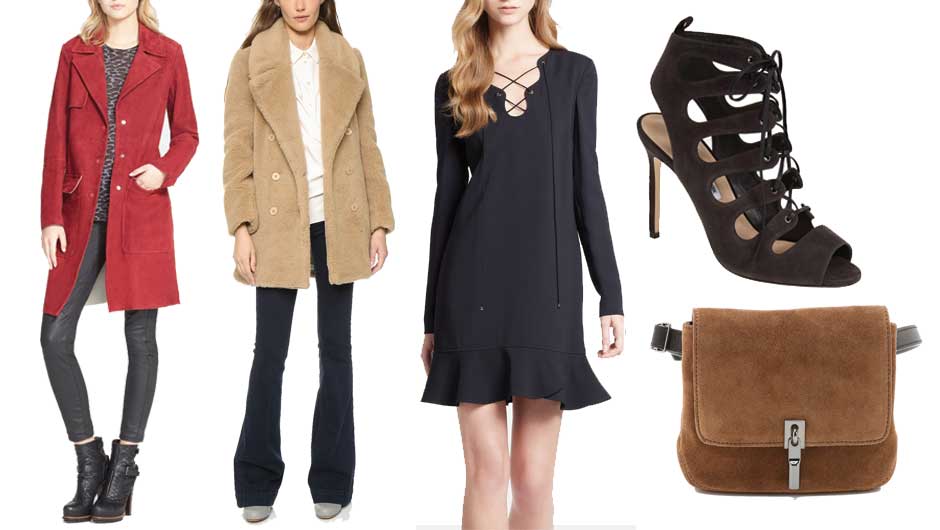 8 Items You Need To Put On Your Fall Shopping List Stat
Where To Find A Plaid Scarf That Is Both Cooler And Cheaper Than A Burberry One
We knew plaid was going to be a huge hit (yet again) this fall, but for those that don't want to wear something as significant as a plaid jacket or plaid pants, there's always plaid scarves. As an accessory, plaid scarves are great--and won't make you look like an extra in Braveheart (plus, they're a lighter alternative to the blanket coat trend). And instead of going for a Burberry one, which is both overly priced and totally basic, try one of the 20 scarves we found in the slideshow above. From buffalo check to classic red plaid to a fringe-trim version from Free People, there is a plaid scarf for everyone. Which has your name on it? Check out more fall trends: EF Collection rings, belt bags, and loafers. [Photo: cute & little]
The Only 5 Items You Need For Fall, According Shopbop's Bestsellers List
Having a hard time deciding what's a smart buy for fall and what you should pass on? We know there's so much good stuff to choose from this season, but buying it all just isn't an option for everyone. That's why we turned to the experts at Shopbop. They regularly round up the items the fashion set are going crazy for, which makes shopping a breeze. The hot items this month? Click through the slideshow to see what you need. Don't miss Freida Pinto's Coach bag, the best faux leather leggings and celebs in 7 for All Mankind jeans. [Photo: Shopbop]
Buffalo Check + Black Leather Is How To Win At Fall
The winning combination for fashion editors, celebs and street style stars alike this fall is buffalo check and black leather. Grab a red flannel or buffalo check shirt and wear it under a leather jacket, a la style blogger Cashmere in Fall, or do it like Old Navy and Refinery 29 want you to and wear a buffalo check dress, leather jacket and a cool hat (see below). The combinations are endless. Click through the slideshow above for the look. Old Navy ad. [Cashmere In Fall]
24 Supremely Cozy Scarves–Because That's What Fall Is Really All About
Everyone knows fall is sweater weather, but let's not forget about scarves. Who doesn't love a cozy scarf with a leather moto jacket or a chunky cardigan? But before you reach for that bright, lightweight scarf you've been wearing all summer, don't even think about it. Fall scarves are a whole different ball game, so yes you need at least two or three new ones. Our recommendations? A plaid one, a super warm, chunky one and one in a cool color or pattern to brighten your spirits on dreary winter days. To make your shopping even easier, we rounded up loads of our favorite fall scarves in the slideshow. Buy your faves ASAP. Don't miss the Elie Tahari fo Kohl's pre-sale, Club Monaco's new jewelry collection and Beyonce's $58 skirt. [Photo: cheetahisthenewblack.com]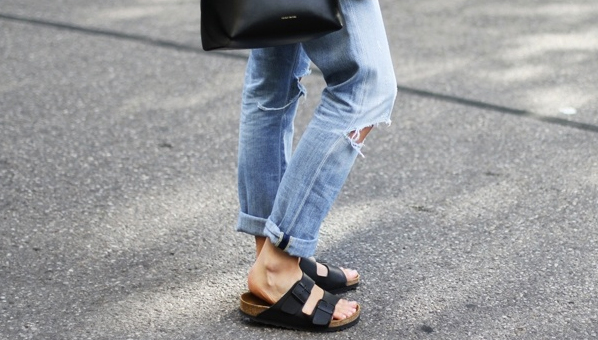 How To Find The Perfect Pair Of Normcore Jeans
For those of you who still don't "get" what the normcore trend is, let me try to explain it for you: it's a little bit 90s (high waisted jeans), a little bit Seinfeld (white sneakers, turtlenecks) and a little bit basic (styling is minimal, almost no accessories required). To quote Gap's new normcore-inspired fall campaign, just "dress normal" and you've got it. (If you're if you're STILL in the dark, here is everything you could possibly need to know on the topic. Yes!) Now that we're all on the same page - which is that normcore is cool and all the cool kids are dressing this way for fall - let me give you some tips on how to nail it. The perfect normcore look starts with a great pair of normcore jeans. In fact, you can't be normcore without them. Since jeans are the focal point of a great normcore look, I've outlined the 5 most important qualities to look for when shopping for your first pair of normcore jeans: 1) Extremely high-waisted. Like Texas hair and Snoop Doggy Dog, the higher the better. I'm talking above the belly button, folks. Some people call these mom jeans and apparently mom had it right all along because low rise jeans are a cardinal sin in the normcore trend. Your butt crack should be no where in sight. K? 2) Light wash. The perfect pair of normcore jeans is a very light wash. Since they are a throwback to an era when dark wash designer jeans did not even exist yet, you'll be looking for jeans in the same color your dad wears (or Obama). 3) Relaxed fit. Skinny jeans will not work for normcore because they are way too fitted and tight. The perfect pair of normcore jeans is more of a relaxed, boyfriend fit. There's extra material throughout the jean--except at the foot hole which should be tapered (more on that below). 4) Vintage. The best normcore jeans are actually authentic 90s era ones (Jordache, vintage Levi's, stone wash, etc), so if you don't have your moms old pair saved it's time to do some vintage shopping. First stop should be your local Goodwill or Salvation Army--they don't need to be designer jeans, the fit and style are actually more important than the label. If you're grossed out by vintage or can't find a good pair in your size, it's OK to buy new. Brands like Topshop and Paige Denim have great normcore styles this season. Click through our slideshow above to shop them all. 5) Tapered. Even though normcore jeans are a throwback, don't even think about reaching for the bell bottoms or wide leg jeans. Even boot cut jeans or ones with any flare at all are wrong. The perfect normcore jean is tapered at the bottom. K now that you know what to look for in a normcore jean, click through our slideshow above to shop our hand-picked selection of the ones that are currently available online. [Photo: Creators of Desire]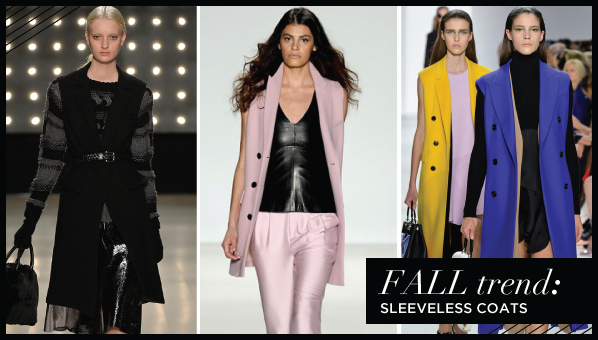 How Do You Wear Coats Before Winter? Cut The Sleeves Off.
Fall is on its way--can you feel it? Although the official start of fashion's "new year" isn't until September 23, that shouldn't stop you from trying on some of the upcoming season's best trends. And what better way to kick things off than with a new piece of outerwear? Sure, you can turn to your moto-style leather jacket and call it a day but this fall calls for coats—even if there isn't one drop of snow on the ground. Have designers gone mad? Nope. They found a way to make them look chic and temperature-friendly... by taking off the sleeves. We're calling them sleeveless coats but you can also find them under the names of long vests or gilets. The lengths vary, which means you can find one that just skims mid-thigh or sweeps just above the floor at your ankles. And materials range from cozy wooly knits to lightweight fabric blends. We love how they look paired with a button-down blouse and tailored pants, or even thrown on a cocktail dress for that upcoming wedding or evening work event. It's a new style that'll shake up your wardrobe and most likely you'll want to wear it through the next season, too. The styling trick? Take that favorite moto-style leather jacket of yours and layer it underneath. Now you have a winter-ready coat with makeshift sleeves in a cool contrasting leather. Check out more fall trends: burgundy booties, powder blue, and our own fall must-haves. [Photo: marissa-webb.com, milly.com, Dior from imaxtree]
Consider Yourself Warned–This Year's Pale Pink Coat Is Powder Blue
Last year, the pale pink coat won fall/winter. Thanks to designers like Celine and Carven starting the trend, celebs like Kim Kardashian and Ashley Olsen approving the trend and stores like Zara knocking off the trend, everyone wanted a pink coat. This year's pink coat? Powder blue. Yes, it may seem odd that pastels are now dominating the cold weather months, but just think of how a pretty hued topper would boost your mood on a freezing winter day. Tibi, Rebecca Taylor, Rochas, Maje and Max Mara are just a few designers who included light blue coats and jackets in their Fall 2014 runway collections, so we aren't making this up. We suggest you nab your pale blue coat before it's gets chilly so you're not, well, left out in the cold when everyone else realizes what's up. Shop our favorite powder blue coats in the slideshow. For more must-own fall trends, check out long cardigans, plaid and quilting.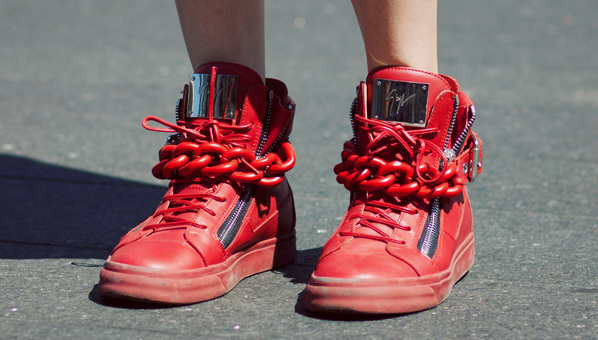 28 Sneakers That Won't Fool Anyone Into Thinking You Went To The Gym
Sorry people, I hate to break the bad news, but sandal season is over. Yes, it may still be a little warm outside (especially here in NYC), but your sandal wearing days are numbered. While you wait for the leaves to change and the temps to drop so you can wear your fall boots, you're going to need something to put on your feet during this transition weather. That's why we went on a mission to find you the best fashion sneakers. Fashion sneakers are great for any season (except the snow, of course), because they're closed-toed (aka. your feet won't get cold), they're super comfortable, and they can be worn with almost anything. After all, you can't wear booties EVERY day. Your feet will need a break. I think that the best part about fashion sneakers is that they come in so many fun colors and patterns, like these polka dot and leopard printed Giuseppe Zanotti High Tops ($1,150) that I could only dream of owning. But don't worry if you're not on a Zanotti kind of budget, we have sneakers at every price point in our slideshow. For more fall shoe trends, check out: chunky heels, slouchy boots and cut out booties.
Our Favorite Jackets From The Fall Runways Are Shoppable, So Bring On The Cold
Right after boots, one of the first things we always buy at the start of fall is a new jacket or two. And this fall is no exception, especially considering how many good ones we saw at the Fall 2014 runway shows. From rag & bone's monogrammed jackets to DKNY's oversized varsity jackets, the time has finally come. All of those jackets we loved back in February are now available to shop. Of course, the only hard part will be deciding which one--or which ones--to buy. Click through the slideshow to find your favorite. For more must-shop fall goodness, check out long cardigans, plaid and shearling. [Photo: Splash News; rag & bone; DKNY; Rebecca Minkoff]
Metallic Lipstick Is Happening This Season, Whether You Like It Or Not
Ever since we saw the models hit the runway at fall Fashion week back in February, we've been itching to fill you in on all of the season's trends. Now that it's FINALLY that time of the year, we've been eagerly writing up posts everyday about what will be popular once autumn hit. Since we've already filled you in on what's trending in shoes, sweaters and jeans, I figured it was time to let ya know a little bit about beauty. After all, an outfit isn't truly complete without the right makeup to match. Sometimes the makeup we see on the runway can be kind of intimidating. A lot of it is exaggerated to compliment the over-the-top outfits and stand out under the catwalk's bright lights. So since some of the things we saw were just too "out there" like smoky eyeshadow underneath your eyes or agressive winged eyeliner, I figured I would focus on something you might actually consider trying--metallic lipstick. Don't be scared. Remember how I said that makeup on the runway is over-dramatized? Well, that's what's happening in the picture above. The photo was taken backstage at the Rodarte Fall Winter 2014 runway show, so it obviously had to look very dramatic. But when it's worn in real-life, the same tube of NARS lipstick is definitely not this intense. The models probably have multiple coats of it on. Trust me, we've seen the FW makeup artists glob it on. NARS isn't the only brand that's making this trend happen. Kat Von D, Obsessive Compulsive and Shiseido have embraced the new lipstick trend. It's actually really cool to wear on a fun night out or with an understated outfit. It'll definitely make your lips pop and stand out against all of the deeper fall clothing colors like navy, black, brown and grey. And when you wear metallic lipstick, you don't need to wear a ton of other makeup, since it makes a statement itself. Everyone here at SHEfinds thinks the metallic lip trend is super cool, but will you try it out? If you said no, just wait a little while. You might think it's a little strange now, but in a month or so, you'll see it everywhere. So if you want to be "on trend," put some metallic lipstick in your makeup bag now. For more beauty trends, check out: the NARS Vault, the best mirror ever and Beyonce's nail polish.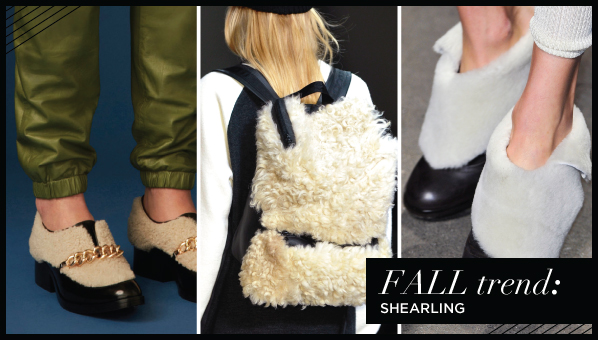 This Season's Shearling Trend Is Designers' Way Of Saying, "Whatever Winter"
If you're one of those people who actually looks forward to winter, I just don't get you. I'll take hot and sunny any day over snow and freezing cold. The only consolation I can seem to find as we approach months of icy temps is fall's shearling trend. Yes, shearling jackets are pretty much a winter staple, but this season designers like Phillip Lim, Loeffler Randall, Prada and Fendi took the fuzzy fabric and put it on shoes and bags, too. Click through the slideshow to shop our faves so you're ready when winter strikes. For more of our favorite fall trends, check out slouchy boots, long cardigans and quilting. [Photo: Phillip Lim; Raeburn; rag + bone]
Don't Tell Your Vegan Friends, But Calf Hair Is Back For Another Season
Calf hair made an appearance on the Fall 2014 runways and now it's popping up in stores everywhere. It may seem kind of strange to carry a hairy bag or wear it on your shoes, but calf hair it's trending whether you like it or not. It was popular last fall and remained on our radar throughout the year. We even saw some summer accessories that incorporated the trend. Now, it seems like all of the greatest designers including Christian Louboutin, Jérôme Dreyfuss and Bottega Venta are pushing calf hair this season, and naturally, it's trickling down to the more affordable brands like Loeffler Randall, Vince and Sam Edelman. Next time you're out shopping or you're browsing the web, you'll probably see it everywhere. But the real question is, will you wear it? We're inclined to give the faux versions a go, but to each her own. From C. Loub to Forever 21, shop the calf hair trend in the slideshow. For more fall trends from the runway, check out: slouchy boots, plaid and open toe open heel booties. [Photo: Imaxtree]
I'm So Surprised Plaid Is A Huge Fall Fashion Trend (Said No One Ever)
Surprise! Plaid is one of fall 2014's biggest fashion trends. Obviously, I'm being sarcastic because every fall--without fail--plaid is a trend. This year is no exception thanks to designers like Tommy Hilfiger, rag + bone, Marc Jacobs, Vivienne Westwood and loads more who sent tons of checks and tartans down the runway. And even though we've seen this trend many times over, it's still one of those prints that makes us really excited for the start of a new season. There's just something undeniably cozy, yet cool about a good plaid. So don't resist the urge--go crazy on plaid tops, coats, dresses and accessories in the slideshow. For more must-try fall trends, check out chunky heels, quilting and long cardigans. [Photo: Tommy Hilfiger, Isabel Marant, Marc by Marc Jacobs, Rag and Bone]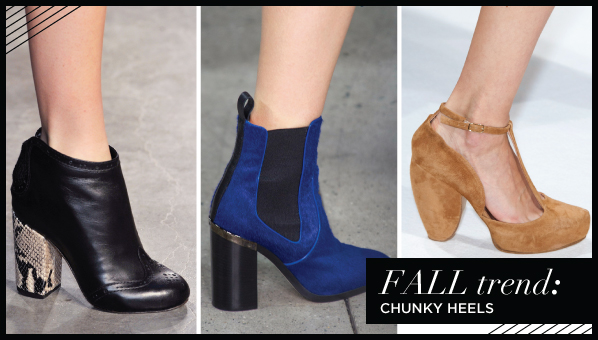 This Should Make Your Feet Happy: Chunky Heels Are 'In'
You can probably imagine how many pairs of shoes we saw strut down the runway during New York Fashion Week, and of course, all of them were incredible. But it wasn't just the shoes that caught our eye on the "fall" runways in February, it was their structure. In addition to slouchy boot shafts and quilted fabrics, we saw a change in this season's heels--they're thicker! Clearly, stick skinny stilletos are a thing of the past. Designers like Alexander Wang, Givenchy and Lanvin, finally got with the program and figured out that thin heels aren't practical or comfortable. (Thank goodness!) The shoes (mostly booties) this fall are equipped with a big fat chunky heel, which will make walking 100 times easier. Your feet and ankles should probably send all of the designers a thank you letter or something, because once you embrace this fall trend and splurge on a pair of chunkies, you'll be able to stand up longer and walk farther than ever. This also means that you probably won't have to carry around an extra pair of flats in your bag. Score! If you're sick of wobbbling around like a baby colt on your skinny little heels, take a look at the new trend in our slideshow. You'll be strutting around town just like the models at NYFW this season. Your feet will love you. For more fall trends, check out: long overalls, cut-out booties and patchwork denim. [Photo: imaxtree]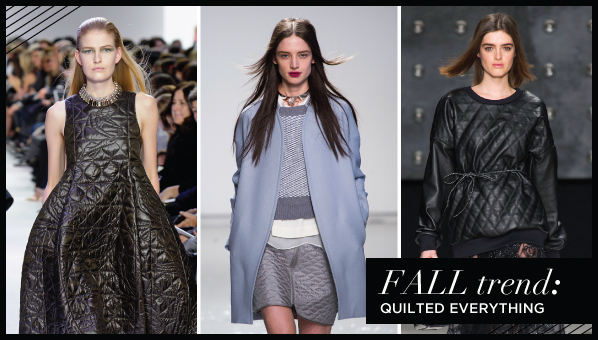 Don't Let The Quilt Trend Scare You, It Looks Nothing Like Your Bedding
Quilting is going to be a huge trend this fall, but we're not just talking about puffy down jackets. This season, everything from bags, booties and sneakers to jackets, vests and sweaters, will be quilted. In the cooler weather, quilting totally makes sense. Think about it. Quilts keep you warm in bed, so quilted clothing will do the same. But when we say quilting, we don't mean patchwork like that nasty old quilt in your grandmas guest bedroom, we mean diamond-stitched fabric, like the runway models are wearing in the photos above. This isn't really a new trend (Chanel has been making quilted bags for years), but right now it seems like every designer catching on including Balmain, Giuseppe Zanotti, Karl Lagerfeld and Vince Camuto. But no matter what designer we're talking about, they all seem to have one thing in common: black leather. It's totally dominating this trend, but just in case you aren't a leather kind of gal, you can still wear the quilted look. We found  the stitch on structured sweaters and skrits by Hinge, Charles Henry and Kenneth Cole, too. It'll be so easy to try out the trend this fall, since so many retailers are carrying quilted products, but if you're busy and/or you don't want to do the leg work to find the perfect quilted outfit or accessory, fear not. We've scoured the web for the best quilts around. All you have to do is shop them in our slideshow. For more fall trends, check out: long cardigans, vests and slouchy boots.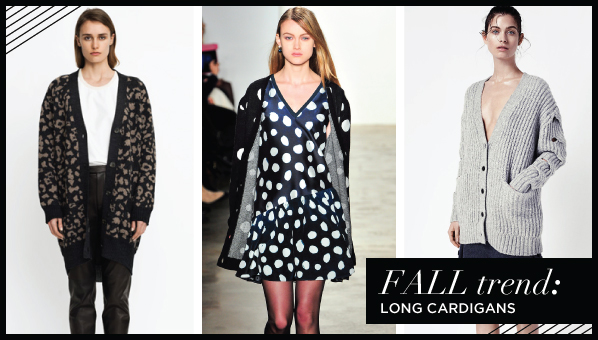 Fall's Long Cardigan Trend Is The Perfect Way To Usher In Sweater Weather
It's that time, y'all--sweater weather! With the official start of fall just a few weeks away it's time to stock up on cozy sweaters to keep you warm during the cold-weather months. But before you buy wool and cashmere pullovers and crewnecks, don't. This season it's all about the long cardigan thanks to designers like Thakoon, Tracy Reese, rag + bone and DKNY who sent knee-skimming sweaters down their Fall 2014 runways. And if you think about it, the trend is quite genius. You can wear long cardis as outerwear during the fall, then layer them underneath coats and jackets when it gets super cold for extra warmth. Shop our faves of the season in the slideshow. For more must-have fall trends, check out slouchy boots, textured sweaters and long vests. [Photo: thakoon.com; sea-ny.com; Imaxtree]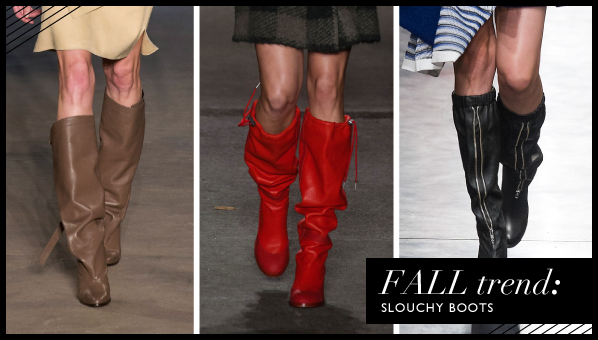 Slouching Is 'In' This Season, As Long As It's Your Boots Not Back
Stop what you're doing, reach into the back of your closet, pull out all of your fall boots from 2013, and head towards the nearest trash can or donation center, because you won't be needing them this year. This autumn, it's all about slouchy boots. Remember when your parents and school teachers used to nag you about slouching? Well, these boots don't stand up straight either. They're just like you, except they were struttin' down fall runways on the feet of rag & bone, Derek Lam, and Opening Ceremony models, and now they should walk down the street on you. Now is the perfect time to stock up on boots. Since most people aren't thinking about that kind of weather yet, the stores are jam packed with styles and sizes, but If you wait too long, (especially for slouchy boots) the good ones will be gone before you know it. They're trending right now. So click through our slideshow, and get yourself a pair. If you don't, you'll be sorry. For more fall trends, check out: cut-out booties, overalls and textured sweaters. [Photo: imaxtree]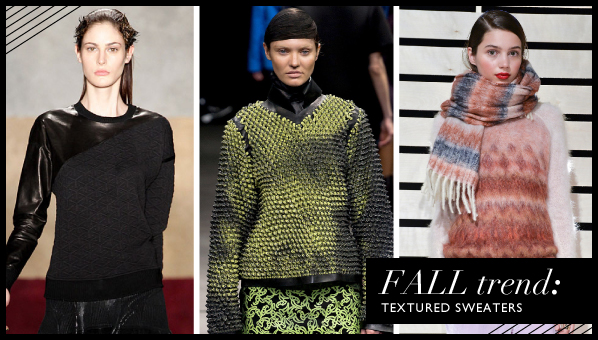 You Thought Graphics Were Crazy? This Season's Sweater Trend Just Got Crazier
We wish it was months, but it's only a matter of days until you'll be pulling your sweaters out of the back of your closet. But, if you're a basic chick like me, you're totally sick of everything you wore last year. Last year's styles are practically vintage by now, right? This fall, why not add some texture to your wardrobe? Plain sweaters are officially out, and now it's all about texture. We've seen chunky knits, cable knits, quilts and box stitches walking down the runways at NY Fashion Week and at fall previews. Now, we want to see you wearing 'em. Come on, all the cool designers like Phillip Lim, DSquared and Derek Lam are doing it. You should too. Check out all the great ones in our slideshow. You'll need at least one new one next season. For more fall trends, check out: patchwork denim, cut-out booties and long vests. [Photo: imaxtree]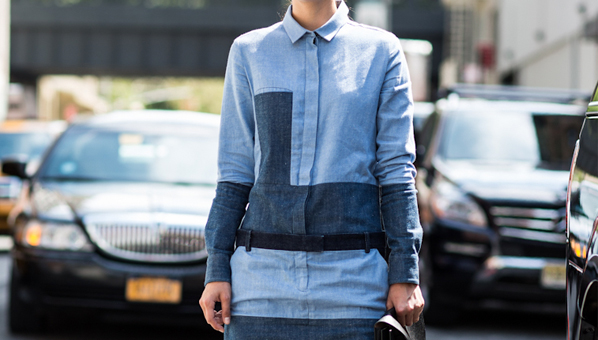 Patchwork Denim Sounds Wrong, But It'll Be Oh So Right This Fall
I never thought I would say this, but I'm totally loving fall's patchwork denim trend. There's something about mixing and matching different shades of denim that really makes me happy. It kind of makes me feel like a fashion rebel, like im breaking the rules or something. When in reality, I'm making them. Who say's you can't have two shades of denim on one pair of jeans? Nobody this season. Yes, we may have seen this trend a bit this summer, but patchwork denim will be in full force this fall, so we've done the dirty work for you and rounded up the best pairs of jeans we could find. From brands like Forever 21 all the way to designers like Alexander McQueen this fashion fad is here to say. Just throw on a chambray or solid color top and some cut-out booties and you'll be looking great this fall. Check it out all the great jeans in our slideshow. And don't forget to check out: Jamie Chung's Madewell tank top, 7 cult jewelry designers you need to know and cut-out booties. [Photo: A Love Is Blind]
Shop Cut-Out Booties Because They're Cooler Than Other Booties, Literally
Even though summer is coming to an end and the temps are starting to cool dowm (at least here in NYC), it's probably still a little bit too early for you to think about packing away your sandals and putting boots on your feet. That's why we went on a mission to find the best summer to fall transition shoe: the cut-out bootie. These shoes are perfect to wear in the fall since they're close-toed, but won't make your feet sweat on warmer days. The cut-outs on the sides allow your feet to breathe, which is exactly what you'll want from now into the beginning of fall. And since they're so popular, we were able to find cut-out booties at almost every price point. With shoes by Free People, Sam Edelman, Dolce Vita, Jeffrey Campbell and even, Forever 21, there's a bootie out there for any girl's budget. But don't feel bad if you want to splurge, because you'll wear 'em again in the spring. So check out all the great options in our slideshow, you won't be able to pass these shoes up. And don't forget to check out: Kim Kardashian's all black outfit, odor-resistant denim and our fall preview. [Photo: A Love Is Blind]
The Best Cozy, Check Coats (Because It's Coats Weather Now, People)
Plaid, checks, grid prints--call them what you want, but squares are in for fall. Check (or checked) coats are a must this season, and luckily, stores that you can actually afford to shop, like ASOS and ZARA, have lots of the stuff. Click through the slideshow above to shop the best. [Photo: Lee Oliviera]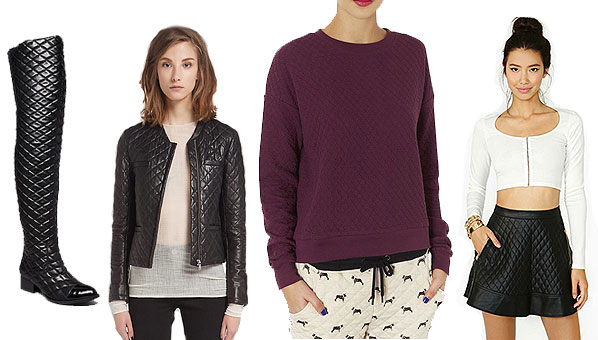 17 Reasons You'll Want Your Clothes To Be All Quilted Everything This Fall
There's certain styles that instantly say fall: plaid, heavy knits (teddy fur, for example), and a fresh new pair of boots. This year, a new detail is taking over this season's staple trends and it's as cozy as your favorite crewneck sweater. Quilting (and we're not talking about your grandmother's favorite hobby) was seen all over the runways at DKNY (in the form of a sporty bomber jacket), Michael Kors (who quilted a silver long-sleeve top), and Rag & Bone (quilted pants? Marcus and David say so). There's also quilted sweatshirts, mini skirts, boots, and even watch straps. It's a new type of texture that adds dimension to your usual set of basics. So if you're looking to update that favorite top, skirt, or jacket, find it in quilt-form. Check out our slideshow for our favorite quilt pieces now. Read about more trends for fall like cut-out booties, snoods, and the new "skort."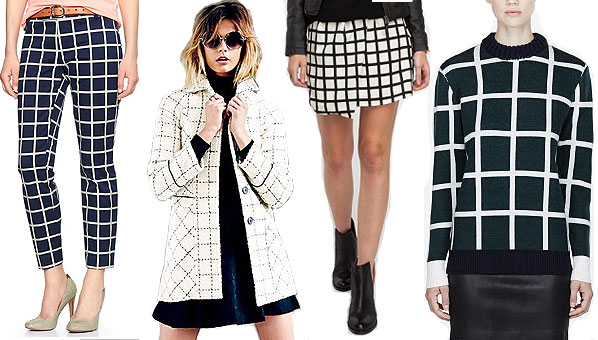 This Fall's Grid Print Trend Is The New Plaid–18 Pieces To Shop Now
If stripes and plaid are boring you this season, try a new print that's already a favorite in the fashion world. Street style stars like blogger Susie Bubble and fashion-savvy pro Taylor Tomasi Hill have been spotted in a heavy knit, grid-covered sweater from J.W. Anderson's Pre-Fall 2012 collection. The grid print, also known as "windowpane," is a subtle yet refreshing graphic, so you can easily pull this print off at the office and easily transition it to a night out. Not into a patterned pullover? No problem. Many retailers and designers are adding this minimal motif to blouses, trousers, skirts, and even dresses. You're likely to find it in a style that suits your own tastes (and price range) in our slideshow. Check it out! Check our more fall trends like sheer cut-outs, dresses with going out hats, and ripped denim (every blogger's favorite!).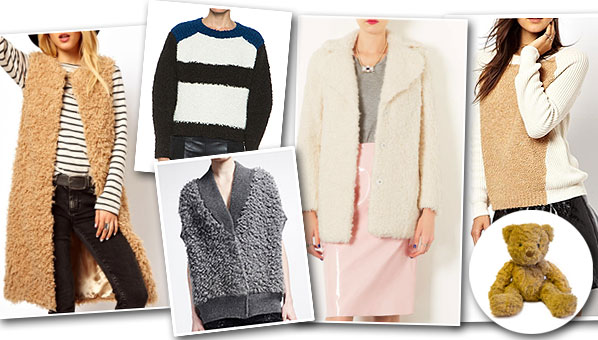 Fall's Teddy Fur Trend Is Exactly What It Sounds Like
When it's Fashion Week for fall collections, designers are always creating clothing with fur, fur, and more fur. But for this season a new trend has popped up on the runways (Nina Ricci, Carven, MaxMara) and street style stars (French editrix Carine Roitfeld) with a faux fur that will make any PETA fan happy. It's a stylish spin on our childhood toy: the teddy bear. A material that's super soft and cozy, you'll want to live in (and snuggle with) your teddy fur coat, cardigan, or sweater all fall and winter long. Shop our favorite teddy fur pieces in the slideshow now. Shop more trends for fall like military-inspired clothing, the best jackets based on fall temps, and long-sleeve dresses.
Not Ready To Commit To Full-On Leather Pants? Here's Your Alternative.
When it comes to leather, sometimes a little bit can a really go a long way. Sure, you can opt for the on-trend pencil skirt, sweatshirt, or full-on leather pant but for those who just want a sample of fall's favorite material, opt for denim with little leather accents. The new style comes in all sorts of shades and washes, from black denim mixed with a shiny leather panels to blue jeans with just the right amount of leather patchwork. There's even multicolored leather-and-denim pairs if you're daring enough. Shop our favorite picks in the slideshow now! For the latest in denim news and trends, check out Spanx denim, award-winning jeans, and the new "muscular" jean type.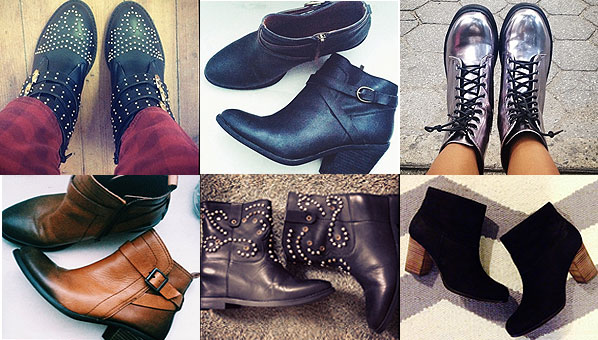 What Our Editors Are Buying For Fall: Bootie Edition
It's practically a requirement to be obsessed with booties if you work in our office because we're always talking about them. Typical discussions include: debating which Isabel Marant bootie will be the next "It" shoe or gossiping about the latest celeb to wear Rag & Bone Newbury's. Bet you're wishin' you were part of the SHEfinds staff right about now. #allinadayswork Since we're such experts on boots and booties, and we've been plotting which we want to buy since July, we thought we'd share which shoes will be on our feet for the next 6 months. It was definitely decisions we didn't make lightly. We thought for hours and hours about which boots to buy, what was practical, which trends we wanted to follow, etc. And since we do work in fashion, each of us has her own style. AKA there's a HUGE range of boots here, from classic black suede stacked heel booties, to purple metallic combat boots. So you should be able to find something ya like. COME LOOK IN OUR CLOSETS And don't forget to check out the jackets and other goodies we're buying for fall!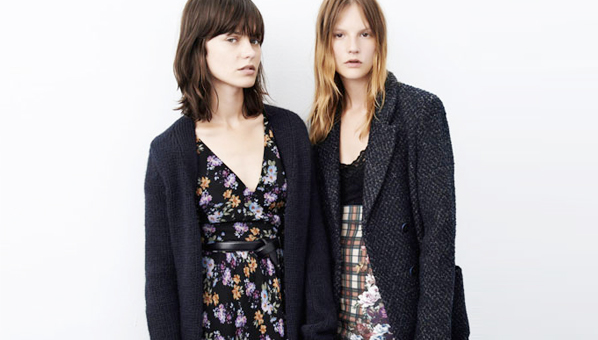 12 Floral Pieces That Are Totally, Most Definitely, Appropriate For Fall
Oh, you think because the leaves are changing color and falling to the ground that there's no reason to wear anything floral print? That's BS. Whoever said that you had to wear prints that matched the foliage of the current season was seriously lame. Like, really, that person was no fun at all. How do we know? Because fall floral pieces aren't only seasonally appropriate, but because of the cooler weather, they tone down on the bright color palette, instead using dark crimsons, navys and emeralds. That's good for you for a lot of reasons (darker hues flatter most skin tones for instance) but one really big reason comes to mind: the darker the color, the more slimmed down you look. And, because we know fall is the precursor season to the eat-everything-in-sight-and-be-grateful-for-it holidays, these 12 pieces will work from when you buy them now, to when you gain a bit of hibernation weight and then back through to the spring, when whoever made the old-school fashion rules would actually tell you to wear those florals. So stock up, ladies. This print is in it for the long-haul.
Calf Hair Doesn't Have To Be Animal Print–16 Pairs Of Shoes That Prove It.
Type the phrase "calf-hair shoes" into any search bar on the Internet and you'll likely find hundreds of animal-printed pairs, from zebra to cheetah, giraffe and everything in between. Truth is, when it comes to this season's calf-hair shoe trend, there aren't many options outside of the animal print variety. If you're up-to-date on current fashions (and we know you are), then you've already been wearing animal print booties and heels since fall 2012. Now, it's time to move past the animal print shoe to something a little bit, less, well...last season (for lack of a better phrase). These calf-hair booties are textured, soft and have zero animal-print associated with them. In fact, the only thing animal about these is the hair itself. [Photos: The President Wears Prada, EmilieMartinsen84, Auds3, Swaggsnag, Nakhtar13]
Metallic Flats: The Easier-To-Pull-Off, Less Trippy Version Of The Hologram Trend
Last season's hologram trend proved to be more of a fad diet than a lifestyle change, and the trippy, psychedelic prints are already pretty much over (sorry if you "invested" in a pair of Stella McCartney's!!). Here's the much cooler and quieter cousin of the trend that is taking its place: metallic flats! Gold and silver loafers, drivers, slippers and even sneakers are showing up on the streets, in your favorite catalogs (looking at you J.Crew!) and on the runways of Chloe, Dries van Noten and Giambattista Valli. And now, it's your turn. Check out these 11 brogues, loafers and booties to get your fill of the metallic trend. [Photo: Peace Love Shea]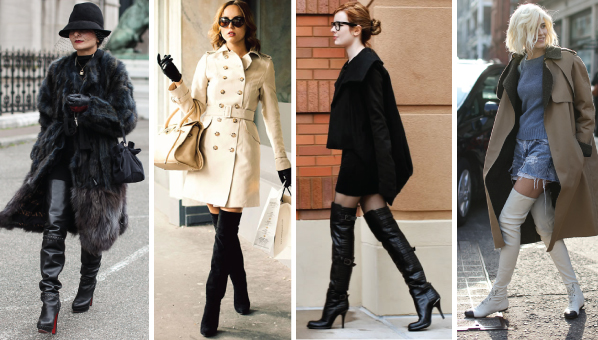 13 Pairs Of Over-The-Knee Boots That'll Replace Your Booties Very, Very Soon
So what if Isabel Marant keeps putting bootie-like shoes down the runway, over-the-knee boots are fall's go-to shoe when it comes to comfort, style and plain practicality. These boots will keep you warm on the cold days around the corner, will make sure you don't slip in any of that snow or ice and, better yet, are actually pretty affordable for the amount of shoe you are getting (seriously, they are almost legging!). So, save yourself the hundreds of dollars you'll spend trying to fill out your bootie collection this fall and instead, take a cue from designers including DKNY, Versace, Brian Atwood, Balmain and more: over-the-knee boots are this fall's It shoe. And because there are so many over-the-knee options out there, you'll want to make sure that you've got the best of the best when it comes to building out your fall collection and these 13 boots definitely deliver. Whether you want suede, height or comfort, there's an over-the-knee boot waiting for you. [Photo: The Glamourai, Lee Oliveira, Sea of Shoes]
Fall's Sexiest Trend–The Exposed Back–And 10 Dresses That Embrace It
Fall means cooler weather, we all have to concede that, but it doesn't have to mean fully covering up to keep warm. If showing off your ankles in some Jeffrey Campbell booties this season isn't showing enough skin, check out the open back dress trend that's popping up wherever temps have already dipped. The open back is this seasons sexy deep V, and just like with a low cut front, you might need to grab some pasties to cover the girls. Check out our favorite open back picks, all in the name showing some skin on a less than Miley level (though we all know that isn't too hard). [Photos: Honey and Silk, Sea of Shoes, Stripes and Sequins]
Shop The Black & White Trend Now
Black and white made a big impact on the fall 2013 runways with nearly every designer you've ever heard of presenting their take on the classic color shade combo. Including Balenciaga, Mugler, Gareth Pugh, Alexander Wang, Herve Leger, Helmut Lang, Reem Acra, Milly, Alice + Olivia, Carolina Herrera, and more... This list could easily take up this entire page, but we won't waist the space (or your time either). And this isn't the first season that designers have tried to get us to wear black and white together--it was already big for spring. And it will be big for next spring, too. So you have THAT reason to buy black + white pieces now - they'll be around for awhile. And yet another reason, if you need one: it is the ultimate lazy girl's trend. If you don't feel like coordinating colors or matchy matching your tops and bottoms - just wear black and white. Click through the slideshow above to shop our favorite pieces. [Photo: The Street Muse, Lee Oliveira]
Funny Sunnies Are Too Much For Fall: Shop Classic Black Shades That Are More Appro
Summer was a fun time for sunglasses in general, but the time and place for neon or rainbow mirrored shades has come and gone. Those white frames were cool. Those embellished floral lenses were great. But now, you should be looking ahead to the latest sunglasses trends and putting behind those warmer weather ways for some seriously chic, simple and classic styles this fall. Kind of like how at a certain age dying your hair neon pink is, while totally OK to do, a bit of a red flag for your mental maturity level, your mirrored lenses and pop-of-whatever-color frames are now out. In their place, these put together versions will have you channeling Jackie O or Audrey Hepburn, or whichever old school celebrity you know deep in your heart would have never touched the sunglasses you wore this summer. Welcome to fall, where you'll be bringing classic back. [Photo: Cheetah is the New Black]
Fall Is HERE, Baby! 25 Jackets You'll Want Immediately.
Whoever said summer is the best season clearly didn't own a moto jacket. And leather jackets aren't the only reason fall should be your favorite--there's tweed ones, army jackets, mixed media, slim cut blazers, bombers... let me count the ways that September is cooler than August. (See what I did there with the puns?!) We've found the best 25 jackets for Fall 2013--from alice + olivia to Tibi and more, we've rounded up the best jackets in every category - from Best Leather to Best Cargo, to Best Blazer and more. Whatever your budget, whatever your style, one of these jackets is about to become your go-to for the rest of the season. How exciting! [Photos: The Glamourai, Cheetah Is The New Black]