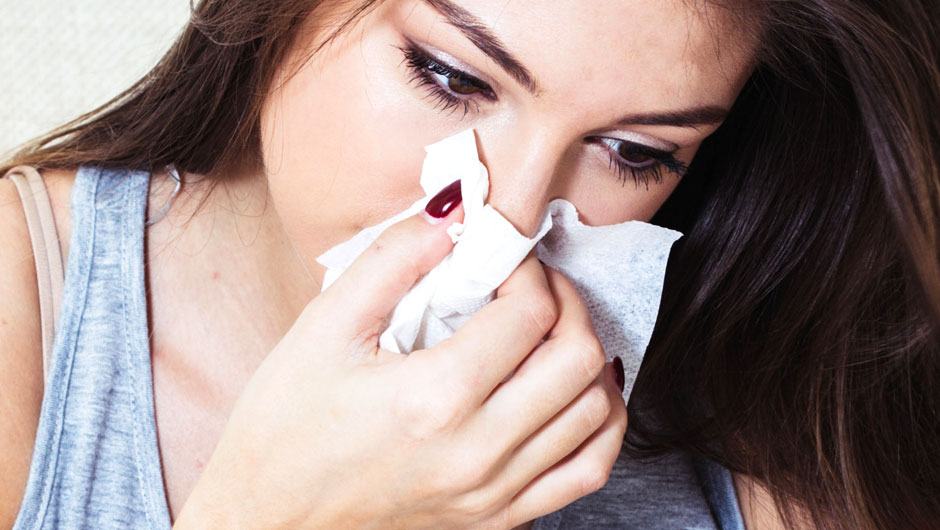 Beat The (Dry) Heat–Here Are 5 Advantages To Owning A Humidifier
It's that time of year when the air inside your home or office turns dry...super dry. You can thank your heating systems for that. Dry air is not good because it's not only physically uncomfortable to sit or sleep in, it can affect your respiratory system and your skin. Combat dry winter air with a humidifier. They come in all shapes and sizes (there are even travel humidifiers!) and they are really great for your health. Here are five advantages of using a humidifier. 1. Get glowing skin. Soothe dry, rough skin by sleeping with a humidifier. It will put moisture back into the air, which helps your skin maintain a natural glow. 2. Reduce sinus problems. Dry air is one of the worst things if you have sinus problems. Your sinuses won't drain or function properly, plus dry air can cause nose bleeds! No one wants that. Lubricate your nasal passage with a humidifier and allow yourself to breathe in the moist air. 3. Get better faster. If you come down with a cold, have allergies or asthma, you should highly consider investing in a humidifier. It will help shorten the amount of time you take to heal. Plus, humidifiers reduce symptoms like coughing and sneezing. 4. Alleviate snoring. If you or your partner snores at night, this may be your cure. A humidifier will moisten your throat and prevent it from drying out and it will relieve that seriously annoying snoring sound. 5. Keep houseplants alive. Houseplants look lovely and all, but that means you have to take care of them. The dry air will suck any moisture from your plant's soil, so not only will a humidifier benefit you but it will also help your plants survive the dry winter. Don't miss how long you need to stop drinking coffee before bed and everything you need to know about ultherapy! [Photo: Shutterstock]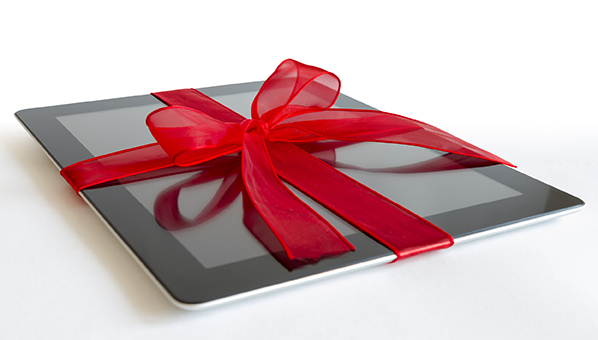 10 Tech Tuesday Sales That Are Simply Too Good To Pass Up
Before you go bemoaning about how much money you've spent since Thanksgiving, save it! We know you have some cash stockpiled somewhere and today is the day to bust it out. Why? It's Tech Tuesday and that means everything from TVs to tablets are majorly marked down. Don't believe me? Just check out the epic Tech Tuesday sales happening below. - Save 20% on tablets, laptops and headphones at Amazon. - Tablets start at $49.99, plus HDTVs and MacBooks are marked down at Best Buy. - Tale $30 off orders over $150 with code CYBERDEAL at Brookstone. - Save up to 80% at the private sale at Hammacher Schlemmer. - Save up to 55% on TVs, home theater systems and laptops at Kmart. - Take 20% off all speakers, heaphones, wearable tech and more with code CYBER20 at Kohl's. - Save $80 on an HDTV and $130 on a digital camera at Panasonic. - Save up to 25% on tablets, laptops and HDTVs at Sears. - TVs, smartphones, digital cameras and speakers are all crazy cheap at Target. - Tablets start at $59.99, plus get a $50 gift card when you purchase the GoPro camcorder at Walmart. Be sure to check out gifts that give back and 65% off Isabel Marant.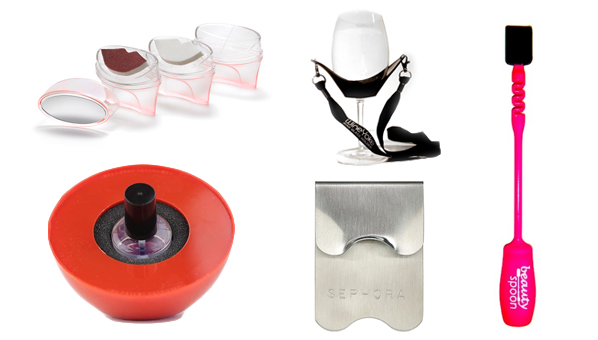 25 Things You Didn't Know You Needed
It's easy to get caught up while shopping for others this time of year, but that doesn't mean you should be neglecting yourself. It's time to take a break (just a small one) from holiday shopping and focus on yourself. I mean, you have needs too, right? And I'll bet that you didn't even know about all the products out there that'll instantly make your life better. Like a fabric shaver, for example—have you taken care of last year's pilling sweaters? Well you should, because you can save what money you put aside for a new sweater and use it on even more important things, like a pair of fleece-lined tights or a Bracelet Assistant (it does exactly what you think it does). I can keep going with this—there are just so many things out there that we all could really use—mascara guard, a pocket plug iPhone case, a rechargeable hair straightener...hit the slideshow to see much more.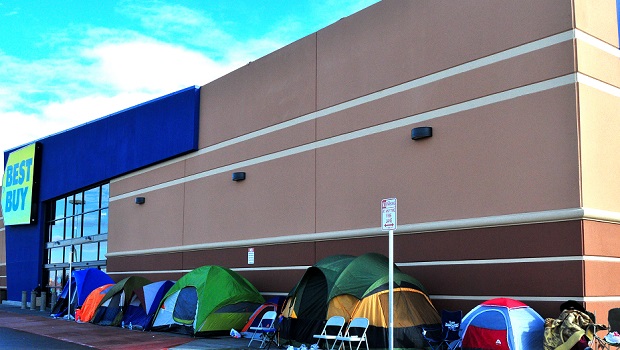 Best Buy's Most Epic Black Friday Deal? Beats By Dr. Dre Headphones For $79.99
Hot on the heels or Target and Walmart releasing their Thanksgiving/Black Friday 2014 deals, Best Buy just followed suit. The Black Friday circular is a whopping 47 pages long, but we can already tell you the best deal: Beats by Dr. Dre Solo HD On-Ear Headphones for $79.99, down from $169.99. Of course, that's not all. Here are some other impressive deals: - Samsung Galaxy Tab Pro 8.4" 16GB Android Tablet for $199.99 - Pebble SmartWatch for iOS and Android Devices for $79.99 - Apple iPad mini 3 16GB WiFi Tablet for $324.99 - Amazon Fire TV 1080p Streaming Media Player for $74.99 - Samsung Galaxy Tab S 10.5" 16GB Android Tablet for $399.99 - $100 off all Apple iPad Air 2 tablets - GoPro Hero3+ Silver Edition Camera for $249.99 - Apple MacBook Pro 13.3" Display for $899.99 All the deals are available from November 27-November 29, while supplies last. Click here to view Best Buy's Black Friday 2014 ad in full. And be sure to read up on the best tech gifts this holiday season, plus find out which stores will be open on Thanksgiving.
15 iPad Air 2 Cases That Look Cool And Protect Your New Gadget
One of the lucky ones who got an iPad Air 2? We're so jealous! Everyone knows you can't take that bad boy out without the right protection, though. That's why we did the hard work of searching the Web for the coolest, most durable iPad Air 2 cases and covers. From Targus to Griffin, click through the slideshow to shop the only iPad Air 2 covers worthy of your cool new gadget. Don't miss the best tech gifts this holiday season, plus Panasonic's pre-Black Friday deals.
18 Tech Gifts & Gadgets That Should Be On Your Radar For Black Friday
If you're gearing up to get down and dirty at the stores this Black Friday (or Thanksgiving!), our only advice is to go in with a plan. There's nothing worse than being elbowed and trampled, only to go home empty-handed because you didn't know what you were looking for. That being said, if you're hoping to get your hands on some gadgets this holiday season, we did the prep work for you. Just click through the slideshow to find out what tech gifts everyone will be gunning for and then make a plan to get them in your cart no. matter. what. Be sure to check out Target's Black Friday deals, Shopbop's holiday shop and Nasty Gal's Chanel sale.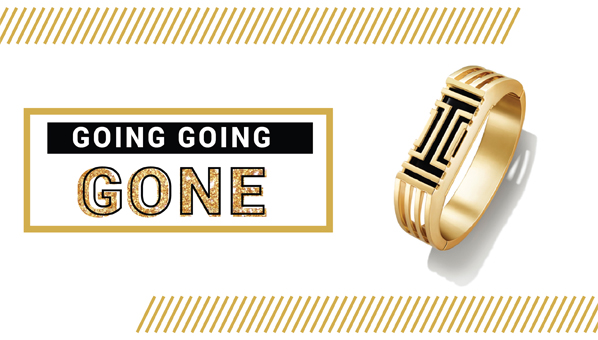 The Tory Burch Fitbit That Launched This Year Is Going To Be A Holiday Bestseller
With fitness becoming both a lifestyle and a trend these days, the fashion choices for your workouts have never been better. And with a ton of health-related apps and gadgets, keeping track of living a life of wellness has never been easier. So it's likely that a few of a your loved ones are hopping on the fitness wagon when it comes to New Year's resolutions in the hopes of getting a cool pair of printed leggings to wear for their first cycling class or a perhaps this Tory Burch for Fitbit Bracelet ($195). Fitbit has been a game-changer in making fitness easier to achieve by tracking your activity during the day, along with stats like distance and how many calories you've burned. By night, the tiny gadget is monitoring your sleep habits. Tory Burch applied her fashion know-how to create a beautiful gold bangle for your Fitbit if you opt out of the brand's usual selection of colored rubber bracelets. It's a stylish and thoughtful choice when it comes to gifting the aspiring fitness guru in your life. GET TORY BURCH FOR FITBIT BRACELET NOW
Don't Ask Questions, Just Put These 2 Panasonic Gadgets On Your Holiday Wish List
I wouldn't exactly consider myself a gadget-lover, but I can appreciate some technology that makes life a little easier. Which is exactly why I wanted to share some intel on these two awesome Panasonic goodies I had the opp to test out recently. First, there's the "selfie camera". Yes, for real. Now I've always been anti-selfie because the front facing camera on my smartphone just doesn't make me look all that great. But that problem is completely solved with this digital camera. Not only did the pics I took of myself come out great, but they were ridiculously easy to capture thanks to the wide lens. Trust me when I say, this is the camera you want capturing memories at all the holiday festivities this year. LUMIX DMC-ZS35 20X Long-Zoom Selfie Digital Camera ($299.99) Next, is a gift rec for all music snobs music-lovers in your life. My boyfriend is obsessed with sound quality and even he had to admit this portable wireless speaker sounded amazing. Plus, it's not crazy heavy, so you can actually bring it places. My favorite feature, though? It's so incredibly easy to sync, even for a technically challenged person like myself. Bluetooth® Portable Speaker ($199.99) use code: SHEJAMS ($99.99) So consider yourself warned. While everyone else is going crazy for the iPhone 6, these gadgets are what you really want.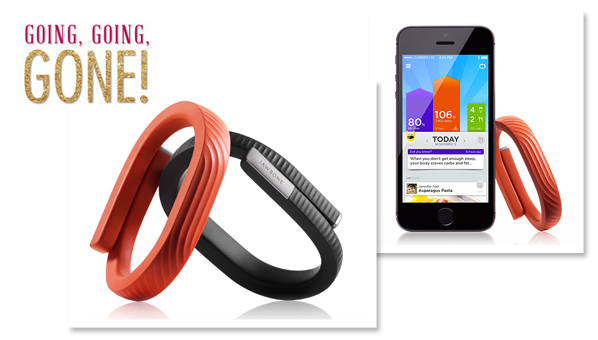 The Jawbone UP Wristband Is The Best Gift For Those New Year's Resolutions
This year's holiday gift guide includes another item by our favorite tech label, a fitness wristband called UP by Jawbone ($169). Last year we fell for Jawbone's wireless portable speaker and recently, the San Fran-based brand applied their gadget know-how towards fitness. The wristband, which comes in five different colors like mint, navy, and onyx (black), is worn all day so it can keep track of your physical activity. You'll learn how many steps you've taken, the calories you've burned, and the amount of distance covered. It even tracks your sleep! Because that sort of activity is just as important to your health as exercise. Along with its iPhone app, you can also log in your meals and track its nutrition value. Celebrities like Demi Moore are a fan — and you know how svelte she looks! So if one of your loved ones is looking to get fit for the new year, this thoughtful gift is a fun and easy way for them to achieve that goal. SHOP THE UP BY JAWBONE WRISTBAND NOW Don't forget to check out: the best coated jeans, the prettiest way to wrap gifts, and Alexander Wang x Beats by Dre.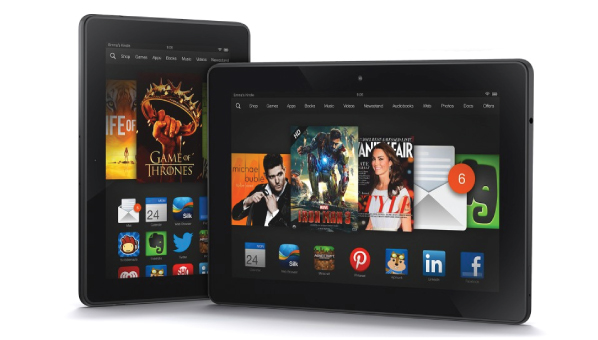 It Pays To Wait–The Bestselling Kindle Fire HDX Is $50 Off For Cyber Monday
Decided to stay in and eat leftovers on Black Friday? We can't blame you. Especially because you didn't miss one of the best deals of the season--Amazon took $50 off both the Kindle Fire HDX and the Kindle Fire HD for 24 hours only. That's right, you can score a Kindle for as little as $119! Now in case you've been living under a rock, the Kindle Fire is good for so much more than reading. Not only can you enjoy books, magazines and newspapers on it, but you can play games, check your email, listen to music, watch movies and so much more. Now you see why this is such a sweet deal? Get yours now! GET YOUR KINDLE FIRE NOW! Be sure to shop the Net-A-Porter clearance sale and the Shopbop spend more, save more event.
8 Tech Gifts, Gadgets And Electronics You Should Be Gunning For On Black Friday
If you know anything about Black Friday, then you know it is the one day to score the best deals on gadgets and electronics. There's no other day you can get TVs and tablets for up to 60% off, so it's no wonder the day after Thanksgiving tends to bring out people's crazy. So lest you walk into a hornet's nest completely unprepared this Friday, we rounded up 8 items that should be at the top of your gadget "get" list on November 29th. You may not be able to get all of them, but if you get even one on sale, consider yourself lucky. Click through the slideshow and start making your shopping list. Be sure to check out the best gifts for her, gifts for him, gifts for home and gifts for kids.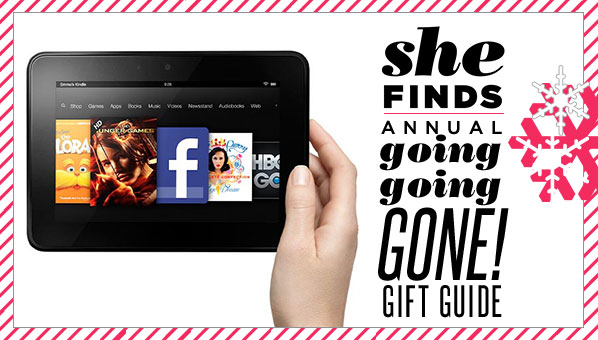 Check The Kindle Fire Off Your Holiday Gift List While It's On Sale For Just $129!
Know someone who'd love a Kindle Fire this holiday? Whether it's your BF or you, today is the day to pull the trigger. Why? Because in honor of Cyber Monday, Amazon is offering the Kindle Fire for just $129--down from $159! Now in case you've been sleeping under a rock, the Kindle Fire is one of the bestselling e-readers out there. Not only can you use it to read books, but you can watch movies, TV shows, play music, browse Facebook and check your email. It's pretty much the perfect gadget to give as a gift without blowing your budget. So just how do you score $30 off the Kindle Fire? Enter code FIREDEAL at checkout. Get Your Kindle Fire For Just $129 Now Looking for more Cyber Monday deals? Check out more than 75 Cyber Monday coupon codes, C Wonder's insanely good Cyber Monday sale and Charm & Chain's Cyber Monday sale.
They're Baaack! It's Never Too Late to Get Your Kid a LeapFrog LeapPad Explorer
Couldn't get your hands on a LeapFrog LeapPad Explorer before Christmas? Don't worry, you weren't alone. The LeapPad was easily the hottest toy of the 2011 holiday season--it sold out most places before the first of December. (more…)
Share the Love! Download These Toddler Apps So Your Kid Can Enjoy Your New iPhone or iPad, Too
Lucky enough to have received a new iPhone 4s or iPad over the holiday? You know you're going to have to share, right? With your kid, of course! Whether you've got a long car trip planned or your little one has a tendency to freak out in restaurants, here are 10 toddler apps no mom should be without. Wait! Before you hand that gadget over, get an iPhone 4S case or iPad case. 1. LunchBox. This adorable app helps your tot identify shapes, complete puzzles and matching games that help boost your kid's memory. All that and it's free! Buy It >> (more…)
Don't Sleep On Groupon–They've Got More Than Laser Hair Removal and Teeth Whitening Deals Now
I will admit it: I wrote off Groupon long ago. I just couldn't take the daily emails about random deals I really shouldn't waste my money on. Every once in a while they have a good one--like 50% off at Old Navy!--but usually it's just crap. But not anymore! They actually have deals on products you want, like digital cameras, HDTVs and robotic vaccums! Behold: [slideshow] (more…)
Turn Your iPhone into a Baby Monitor? Yep, There's an App for That
Gone are the days of carrying around a baby monitor that plays crunchy static noise and hoping that you're within range to hear baby.  Now you can listen in on baby from anywhere in the world...using your iPhone.  How cool is that?! (more…)
Real Moms Reveal… What We Really Want for Christmas
Shopping for a mom this holiday season? Here's a heads up--we don't want hand cream! Or candles or anything that's really for our kids, for that matter. The key to gifting a mom is not to overthink it. At the end of the day, we're women too and 9 times out of 10 we really want the same thing every other woman wants. Nice accessories and things that will make our lives easier. So back away from the #1 mom pot holder and reach for one of these gifts for moms instead. I love the neutral color of this watch band and the wrap styling is so cool. Plus, what mom doesn't need a little help staying on time? -- Jeanine $93, shopbop.com (more…)
iPads and Kindles and Xooms, Oh My! Shop The Best Tablet Covers for The Tech-Savvy People On Your Holiday Shopping List
Shopping for someone who's obsessed with his/her tablet? Whether it's an iPad or the new Kindle Fire, the one thing every tablet fiend would love this holiday season is a cool designer cover. And lucky for you, we did the dirty work. Behold 6 of the chicest iPad covers, Kindle Fire covers and even a sleek skin for those people with a Motorola Xoom. [slideshow] (more…)
Swanky iPhone Cases to Complement Your Friend's Swanky New iPhone 4S
Know someone who recently got a new iPhone 4S or who's getting one for the holiday? As the proud new owner of one myself, let me just tell you the phone is only as good as its case. So pimp your friend's sweet new phone with one of these equally sweet iPhone 4S cases. We found cool ones for every budget so there's sure to be one your friend will love. [slideshow] (more…)
She's The Only Reason You Make It Through the Work Day–Say Thanks to Your Fave Office Buddy With One of These…
Have a work BFF? You know, the one who you raid the supply closet with and sit next to at every meeting? Yes, that one. Because he/she has been there for you through every company outing and threat of downsizing, this is the perfect time to say thanks. And it only makes sense that since you kindled your relationship in the office, you get your work bestie one of these awesome additions to his/her desk. [slideshow] (more…)
The One Thing Every Teenager You Know Wants for Christmas? An Old Navy Techno Hoodie
If you can't get that disgruntled teenager who used to be your niece to take her headphones off long enough to ask what she wants for Christmas, we have the perfect gift--Old Navy's new Techno hoodies. Get this: the hoodies come with headphones in the hood and an MP3 jack in the front pocket. Genius, right? Your niece/nephew gets a new fave hoodie and you're automatically best aunt of the year. But wait, it gets better--the hoodies are machine washable! [slideshow] (more…)

Why Every Parent Should Have a Video Camera…
Remember that Groupon deal for the Sony Bloggie Touch Camera from earlier today?  Watch this funny video of a baby "talking" on a cell phone and you'll understand why every parent should have one ready to point and shoot. [youtube]http://www.youtube.com/watch?v=AvYBwOrhT6Q&feature=player_embedded[/youtube] (more…)
Calling All Bookworms! You Don't Want to Miss Amazon's Cyber Monday Deals on the Kindle
Sure, the Kindle Fire may not have all the bells and whistles the iPad 2 has, but you know what? It's more than $350 cheaper and that's really the only bell or whistle I'm interested in. As you can probably tell, all I want for Christmas is the new Kindle Fire. I love reading so it would be awesome to not have to carry around a 3-pound book--the Kindle Fire weighs just 14 ounces. Also, because I could downloads apps, I wouldn't have to share my iPhone with my daughter anymore. I'd gladly give my phone to her so I could read in peace. So Santa, if you're listening, all this mom wants is a Kindle. And if you buy it today, you'll get a great deal! (more…)
You'll Be Glad You Didn't Camp Out When You See These Cyber Monday Deals from Walmart…
Because they simply refuse to be outdone, Walmart isn't just offering Cyber Monday deals, they're offering Cyber Week deals. Oh yes, the crazy good deals will last all week long at Walmart. Impressive, right? Every day this week Walmart will slash prices on top gift items, including bestselling toys and all the hot electronics. Here are a few of the goodies up for grabs today: [slideshow] (more…)
Stop Recording Your Cute Kid Videos on Your Phone–Sony Bloggie Touch Cameras Are Now Just $94!
If dad is a gadget guy, you can't miss this Cyber Monday offer from Groupon. For a limited time, they have Sony Bloggie Touch cameras for just $94, down from $175! Not only does the Bloggie capture HD video, but it also take hi-res pics, too. It has an easy-to-use touch screen, plus it's compatible with both MACs and PCs. Want one? You can buy up to 2 of the Groupons to use yourself, plus you can purchase an additional 2 to give as gifts. Act fast, though, because this deal is definitely going to sell out. Get Yours: groupon.com (more…)
Finally: A Clever Way to Kid-Proof Your iPad 2
When my husband first bought the iPad, all I could think about was what a big waste of money it was.  Fast forward a couple of months later, and I'm convinced it's one of the best purchases he's ever made.  And both my kids agree.  They use it on a regular basis to read books, draw pictures, play games, watch shows, browse websites, you name it, so the poor thing takes a beating. That's why we need the new iPad Shell from TRTL Bot.  At a glance it looks like any other shell to protect the device from grubby little hands--only in funky green--but it's more than that. (more…)

Baby Too Old for a Diaper Bag? Get Your PPB Fix With One of the New Petunia Pickle Bottom iPhone Covers
Petunia Pickle Bottom just released their Adorn iPhone 4 Case Collection, so if you're a fan of their gorgeous diaper bags and if you stay connected with an iPhone, now you can chat in style. The cases come in seven fabulous prints to match their diaper bags and accessories, and they'll protect your phone from your kid's grubby little hands.  So even if you don't have a PPB diaper bag, at least you'll have a swanky looking phone. (more…)
Hot Enough for You? Here's a Fun Way to Stay Cool…
Phew, it's hot out there! And if your little one is anything like mine, he/she is always begging for a cool, frozen treat. But instead of handing over all your cash to the ice cream guy conveniently parked in front of the playground, why not make your own? Not only is it cost-effective and fun for the family, but it also allows you to control the nutritional value. Check out these cool popsicle makers and our favorite Cuisinart ice cream maker--we promise you'll get plenty of good use out of them this summer. Enjoy! [slideshow] (more…)
Finally, No More Sharing Your iPad! Introducing the Leapfrog LeapPad
I don't have an iPad, but I totally wish I did. The reason I won't splurge on one? I don't want my daughter to touch it. I know that's selfish, but it's true. She already gets yogurt and other gunk on my iPhone--I draw the line at a $500 tablet. That's why I am beyond excited about the Leapfrog LeapPad. Yup, it's an iPad for toddlers! (more…)
Can't Wait for Outdoor Summer Concerts? Better Get Your Kid Some Noise-Cancelling Headphones First
Isn't this one of the cutest family pics ever? The couple is Kaitlin Olson and Rob McElhenney, stars of It's Always Sunny in Philadelphia, and that's their beautiful baby boy, Axel. As if Axel's chubby cheeks and legs weren't cute enough, check out his serious headphones. The pic was taken at Coachella, so I'm guessing mom and dad didn't want the loud music blowing out Axel's ear drums. I have to give the parents props, because how smart of them to outfit their baby with his very own pair of  noise-cancelling headphones. (more…)
A Personalized Gift For the Mom Who Lives on Her Laptop, iPhone or Both
I completely agree with Jeanine's recent post about flowers on Mother's Day.  No thank you very much!  However, I'll make the exception if the flowers are in the form of a laptop or iphone skin. Check it out.  That's my laptop and iPhone above decked out in my new custom Skinit skins.  Both were easy to apply, taking less than two minutes each, and they instantly gave both devices a much needed face lift...and extra protection from grubby little hands that like to poke around mommy's stuff. (more…)
Calling All Techie Moms: The iPad 2 Is Out Today!
For the record, I definitely do not qualify as a techie mom. I rarely ever buy gadgets, but my birthday is next Tuesday and all I can think about is how I could justify an iPad 2 purchase. In case you've been under a rock, Apple just released the iPad 2 today and it looks amazing. It weighs just over a pound and you can use it for everything from shopping online to video chats. I need (hint, hint to all my friends & family reading this) one because my daughter and I have a relatively long bus ride every morning and there are endless ways I could use an iPad to keep her occupied. Apps, videos, music--the possibilities are endless. And because no iPad is complete without a protective case, check out the rainbow of Smart Covers Apple offers: As the name suggests, this isn't just any case--it's smart. So it automatically wakes and sleeps your iPad 2 and the microfiber lining keeps your iPad's screen clean. Need more? The case doubles as a stand. Seriously, how could you not want one? Price: starting at $499 Get Yours: store.apple.com Sign up for our newsletter to get even more finds delivered right to your inbox. Click here to email Jeanine, the author of this post
Kitchen Timers: Not Just Good for Cooking, for Peace-Keeping, Too
Tired of the bickering between the kids about who gets to play with what toy?  Or hate feeling like a bad guy when it's time to clean up or leave the playground?  Then it's time for a kitchen timer…yes, a kitchen timer. These nifty gadgets are great at keeping track of how long your lasagna bakes in the oven, but they're also a handy tool to let your kids know when time is up…regardless of what the activity is.  So when the timer goes off, time's up.  Not because you say so, but because the timer says so.  And you can't really argue with a kitchen timer, especially when they're as cute as these animal kitchen timers. Price: $14 Get Yours: wrapables.com Find the more timesavers for new moms and new mom must-haves in our buying guides. Sign up for our newsletter to get even more finds delivered right to your inbox. Click here to email Farah, the author of this post.
Finally Figured Out How to Work That iPad? Now Get All The Must-Have Accessories for Your Holiday Gifts
While I'm sure you're thrilled with your new iPad and your kids haven't put their Leapster Explorer down since Saturday, your gifts really aren't complete without all the coordinating accessories, games and other extras. So here are 5 must-haves for 5 of the season's hottest gifts. Get them now before everyone else realizes they need them, too. Keep your iPad protected on-the-go with an iPad case. But don't just get a boring one--tons of designers make gorg iPad cases, like this one by Dooney & Bourke that comes in 7 colors. (more…)
2010 In Review: Top 5 Hottest Products of the Year
Can we all breathe a collective sigh of relief that the holidays are finally over? Phew. We made it and hopefully both you and your little ones were happy with all you received. We're guessing if someone you know got one of the gifts below, he/she was beyond thrilled because these bestselling products were on just about everyone's wish list. And hey, if someone you know was a little disappointed, there's still time to snag one of the hottest products of 2010. New Year's presents are non-traditional, but I doubt anyone will turn down an iPad... iPad: Despite all the initial hoopla about the name, the iPad ($580) went on to be the gift everyone was asking for this year. And considering all it does--you can read books, browse the Web, check your email, download games and apps, the list goes on--we have a feeling people will still be coveting iPads well into 2011. (more…)
Your In-Laws May Have A Lot of Things, But I Bet They Don't Have These…
In-laws can be a lot of things: the nicest people in the world, the craziest people in the world, or somewhere in between. One thing all in-laws are, though, is hard-to-shop-for. They're not you're parents, but they are family so you can't give them something random. Add to this the fact that their house is already stocked with trinkets and treasures from the last century or so (Ha! I kid, I kid.) and here you find yourself 9 days before Christmas completely perplexed as to what to send them. Well, MOMfinds to the rescue. If you have absolutely no clue what to get your in-laws, we have 2 no-fail ideas for you: First, a digital picture frame ($199; walmart.com). I know, you're probably saying this is way too high-tech for my in-laws, but just wait. If you pre-load this frame with pics of the kids from your last vacay, all your in-laws will have to do is plug it in and enjoy. And our second idea? Yup, another gadget (hey, there's no way your parents have this yet). If your in-laws are old-school and prefer pictures they can actually hold, you can email cute pics of the kids--from anywhere!--to this HP Envy printer ($214; walmart.com) and they'll print without your in-laws having to do anything (except turn it on, that is). Still shopping? Check out our holiday gift ideas for dads, teachers, kids and more. Sign up for our newsletter for even more finds delivered right to your inbox. Click here to email Jeanine, the author of this post
Getting an iPad for Christmas? Don't Forget an iPad Cover to Protect it from Grubby Little Hands!
There's probably at least one person in your life who's getting a new iPad for Christmas, and if they have kids they'll want to protect it from those grubby, little hands. So do them a favor and treat them to one of these protective iPad covers. They'll thank you for it…and so will their iPad! This Tory Burch iPad case is seriously stylish with its cracked metallic leather and signature logo, and it zips up completely to keep the iPad nice and shiny. Diaper Dude does more than just cool diaper bags—they make iPad cases now, too. This Eco Green iPad Case ($25) has the standard protective padding, and it's made from recycled plastic water bottles (removing 3 from landfills!). This Handmade iSockit iPad case from Etsy ($85) is handmade from vintage fabrics, so you can mix old world charm with the latest technology. Read about more of the hottest holiday gifts in our sold-out guide. Sign up for our newsletter for even more finds delivered right to your inbox. Click here to email Farah, the author of this post.
Didn't Get Your Hands On An Xbox Kinect? Here's the One Gift That Will Make Up for It
It's been forecasted that Microsoft will sell 5 million Xbox Kinect gaming systems this year--let's keep in mind, it was just released in November. So 5 million Kinects gone in 2 months? It's no wonder the only place you can still get one is on eBay. If you don't want to go that route, though, there is an alternative: Feast your eyes on the HP Touchsmart PC (also known as my latest obsession). I was sent a demo computer to review and (I'm sorry, MAC), I'm so hooked. There are too many features to list here--plus, I'm sure I don't know all this computer can do--but here are a few things I love so far: (more…)
All I Really Want for Christmas Is… A Cuisinart Indoor Grill
Every day at 5:15 p.m. I rush home from work to see my daughter... and Jamie Oliver, Emeril Lagasse, Ina Garten and all my other "friends" on Food Network and The Cooking Channel. Yes, in addition to spending too much money on shoes, I also spend too much time watching cooking shows. I don't even dream of cooking as well as those TV chefs, but I do dream of their kitchens and all the cool gadgets in them. I can't remember what show I saw a cool panini press like this one on, but I haven't been able to get it out of my mind. I'm particularly obsessed with this one by Cuisinart because it's not just a panini press--it's also a grill and griddle so I can use it to make everything from hamburgers to pancakes. Amazing, right? Santa, I promise to order in way less if I find one of these under the tree this year... Price: $100 Get Yours: buy.com What's on your wish list? Tell us in the comments. Sign up for our newsletter to get even more great finds delivered right to your inbox. Click here to email Jeanine, the author of this post.
All I Want for Christmas Is… An iPad
My husband already has an iPad, but between him and my 6-year old, I rarely get my hands on it. He uses it to check email, watch videos, surf the web, and read books, and when he's not using it, my son plays a whole slew of educational games (it's crazy how many apps there are for kids) and watches full-length movies and LEGO animation videos on YouTube. It also comes in handy when you have a kid who fires one random question after another at you. Instead of reaching for our laptops, we just type it into the iPad. It's faster and always close. Sadly, I wasn't in the audience for Oprah's final Favorite Things show, where she gifted everyone with their very own iPad, so if you're reading this, Santa, you can scrap all the other holiday gifts on my list and just get me an iPad. I'll try to use it for something productive, but I can't promise you anything. Price: $580 Get Yours: buy.com What's on your wish list? Tell us in the comments. Sign up for our newsletter for even more finds delivered right to your inbox. Click here to email Farah, the author of this post.
All I Want for Christmas Is… A Canon EOS Rebel Camera
Now that I have children, I'm way more into photography than I ever was before. I think that for most moms, it's a given that we're always looking for that perfect shot of our kids (that is, if we can get them to stand still long enough to take the picture). Most of the time I find that it's the pictures of my boys doing something other than posing that I cherish the most. It reminds me of the moment we were having instead of the fight they were putting up about sitting in one place for longer than a nanosecond. All of this is to say that this year for Christmas all I want to see under the tree for me is the Canon EOS Rebel camera. Well, that and the telephoto lens that goes with it! I currently use a Canon Powershot D10, which is great for outdoor shots and summer fun in the water (it's waterproof up to 30 ft.). It's also protected from shattering if it were to fall from let's say, a countertop. But what it lacks is the quality and depth I love to see in photos. This is where the Rebel steps in. I love seeing all the color details and depth perception that you get from using a DSLR camera. A camera like that, paired with a little Picnik editing? Well, then I'll be well on my way to being a pro photographer documenting all of the priceless moments created by my children. Santa, I know it's a little pricey, but just this one thing. Please?? Price: $649 Get Yours: amazon.com What's on your wish list? Tell us in the comments. Sign up for our newsletter for even more finds delivered right to your inbox. Click here to email Michelle, the author of this post.
10 Apps That Will Make Holiday Shopping A Breeze
Okay, so the holiday shopping season is officially underway. If you didn't score everything you were looking for this weekend, there's still plenty of time to shop til you drop. But why not get a leg up on the competition with the help of a little modern technology? If you own a smartphone, there are deals and savings waiting to be had--there are tons of shopping apps out there! And they're all just a download away. So buy these apps asap and watch the savings pour in. 1. Shopkick: Words can barely explain how insanely amazing this app is. Shopkick automatically locates tons of deals in your area--think, 15% off at American Eagle, spend $50 and get a $10 cash card at Sports Authority. And when you check in at a store, you earn "kickbucks," which you can redeem for gift cards or even more discounts. You don't even have to buy anything. Awesome, right? Cost: Free 2. Cardstar: Stop carrying all those store loyalty tags on your keychain. This apps lets you earn and redeem story loyalty and reward points right from your phone. Most stores can scan your barcode right on your phone. Cost: Free 3. Sale Saver: Stop wasting precious shopping time trying to calculate 45% off $79.99. This app not only calculates percentage discounts for you, but you can save calculations in your "cart" and it will automatically tally up your grand total. Cost: $1 4. ShopSavvy Barcode Scanner: Scan a products barcode and this app will search local stores and the Web to find retailers with the product in stock so you can compare prices. Cost: Free 5. Price Check by Amazon: In the event that the barcode scanner doesn't work, this app lets you check to see if the item you're eyeing is cheaper on Amazon.com. In addition to entering a barcode, you can also say the name of the product, take a picture or type in the product name. Cost: Free 6. Santa's List: If you have lots of people to shop for, keep track of what gift you still have to buy with this apps that lets you create shopping lists. We love that you can sync gifts with people from your contacts list and that you can create a wish list that you can email to friends and family. Cost: $1 7. Toys 'R Us: Because we'll all be shopping for toys, you really shouldn't be without the Toys 'R Us. In addition to being able to check product availablity at your local store, you'll also get sales and deals alerts. Cost: Free 8. Price Grabber: This app does some of the same things other apps does--price comparison and product search--but what we really love about this app is the ability to set a price alert. So when something you've been eyeing goes down to the amount you're willing to spend on it, you'll get an email and you can buy is asap. Cost: Free 9. Coupon Sherpa: Here's another great coupon locator that aggregates coupons based on your location. Right now, they have the best selection of deals from store you're likely to be shopping in (Payless Shoe Source, JCPenney and more). Cost: Free 10. Kayak: For those of you lucky enough to be shopping for getaways this holiday season, this app is awesome. You can search and compare flight, hotel and car rental deals, book your travel, organize your trip itinerary and look up baggage fees and airport and airline info. Cost: Free Find more great gift ideas in our Sold-Out Guide, plus check out the 5 shopping apps the SHEfinds staffers love. Sign up for our newsletter to receive even more of our best finds. Click here to email Jeanine, the author of this post.
Happy Cyber Monday! Here Are 25 of the Web's Best Deals Today
Yeah, yeah, we know you're supposed to be working today, but why not spend your lunch hours shopping the best Cyber Monday sales? There are tons of amazing online deals to be had today--here are 25+ to get you started. Athleta.com: Save 20% on all orders with code COOLSALE at checkout BabyAge.com: Save up to 60% on toys and baby gear from Melissa & Doug, Baby Bjorn and more BananaRepublic.com, Gap.com & OldNavy.com: Save 15% on all orders with code CYBER15 at checkout BareNecessities.com: Save $10 on orders over $75 CanvasPress.com: Get 30% off all orders with code CJSANTA30 at checkout Carters.com: Everything is 50% off! (more…)
Don't Forget About Dad… Save $120 On A New Toshiba Laptop
Okay, we've got the top gifts for kids covered and the SHEfinds team has you covered, but there's one glaring omission: dad! If the one thing dad has been asking for all year is a laptop, here's a deal you shouldn't pass up: a brand new Toshiba laptop for under $700. In the days leading up to Thanksgiving, Toshiba has been offering incredible deals on their amazing electronics. I'm a huge fan of Toshiba laptops because they're powerful and durable, so I couldn't resist sharing this online deal. Here are some of the highlights dad is sure to appreciate: Blu-ray™ & DVD SuperMulti drive Integrated webcam harman/kardon® stereo speakers Windows® 7 Home Premium You can't deny this is a great deal, but there's one catch. You have act fast because the price goes back up tonight at midnight. Price: $699 (down from $819) Get Yours: toshibadirect.com Sign up for our newsletter for even more finds delivered right to your inbox. Click here to email Jeanine, the author of this post.
A LEGO Camera for LEGO Lovers
My son's holiday wish list is pretty simple—he wants LEGOs and lots of it. Sounds easy enough, but considering how many sets he already has, it's pretty difficult finding something new (and affordable!). And then I saw this awesome LEGO Digital Camera, yes, a working 3 megapixel camera complete with flash and a color 1.5" LCD screen. It holds up to 80 pictures at a time, and the reviews are mostly positive, with customers praising the quality of the actual images. Plus, although it's meant to look like a bunch of LEGO pieces, don't worry—you can't take it apart. It'll be a nice change from all the holiday toys, and your kid can also use it to take pictures of his beloved LEGO collection. Price: $50 Get Yours: toysrus.com Looking for more great gift ideas? Check out our holiday gift guide. Sign up for our newsletter for even more finds delivered right to your inbox. Click here to email Farah, the author of this post.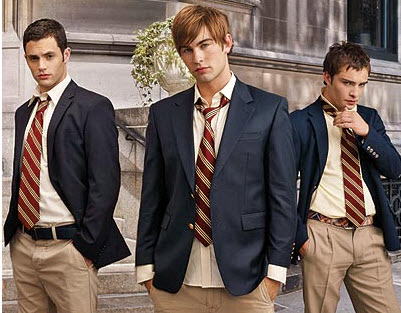 Enough With The Ties Already: Gifts Your Man Actually Wants
What is it with men that whenever we ask them what they want for the holidays, they can never give us a straight answer? Obviously, buying gifts for the guy in your life is tricky enough but when they don't play golf or wear ties, it's even harder. From the nerdy husband to the horny boyfriend, we've found the perfect gifts for him: For the guy who thinks he's Bobby Flay-vor Flav: For the man who loves to bust a move and sing as much as he does grill and cook, the The Tong Song ($14.99) is pretty much the perfect gift. If he thinks he's Steve Jobs: The Apple IPad (starts at $499) is THE hot gift for the holidays this year and it's really no surprise because it houses music, books, the internet, and thousands of apps. Your man will probably be too busy playing with this to thank you but you'll know he's grateful. If he's prettier than you (ahem, metrosexuals): He won't admit it but he likes to channel his inner glamazon from time to time so by getting him this Ralph Lauren 'Polo Black' Holiday Set ($75), he'll get to feel pretty while smelling (and looking) like a man. If he's unemployed: If he spends his days in a bath robe and slippers, he'll love the gift of these super-soft UGG Slippers ($99.95) for men. Now he can send out resumes and watch Maury in comfort. If he just loves that mustache: Don't feel guilty about making him clean up his scruff with the Too Hot To Handlebar Mug ($23.99). He'll get the manly 'stache he loves and his morning cup of joe. If he's always in the mood: Guys are simple creatures and seeing you in this Betsey Johnson Nightie ($75) will be his most exciting gift this year. Plus, you'll be his favorite gift to unwrap - trust us. Check out the 21 gifts we guarantee will sell out this year in our Sold Out List, plus see all of our sales and deals. If you're in the market for yourself, not your man, check out our guides to the best boots under $100, handbags under $250 and cheap jewelry. Subscribe to our virtual newsletter for fashion news in your e-mail.
Hot Holiday Toy: VTech MobiGo
If your little one is too young for a Nintendo DS, VTech has come to the rescue, just in time for the holidays. Their new VTech MobiGo handheld gaming system is designed for kids ages 3-7 and based on the reviews of parents who already own it, it's definitely going to be a top 2010 Christmas toy. In some ways, I think the MobiGo is even better than a DS. It's touchscreen--so you never have to worry about a lost stylus--but there's also the option to use the slide-out keyboard. I also love that it feels durable, which is perfect for younger kids who are more prone to drop things. On the games front, I'm really impressed with the selection of learning games that actually helps kids develop skills rather than just vegging out with a video game. Best of all, your child will be engaged and entertained because there are a ton of games that feature characters they already know and love--Dora the Explorer, Shrek and the Toy Story crew. And for all you budgeting moms (myself included), $50 really is not bad for a tech toy, especially one as well-designed as this one. So we say go for it--before they're all gone! Price: $50 Get Yours: Toys 'R Us; Walmart; Target; Amazon.com; Kmart.com; Kohls.com; Diapers.com Find more of the top 2010 Christmas toys in our Sold-Out Guide. Sign up for our newsletter for even more finds delivered right to your inbox. Click here to email Jeanine, the author of this post.
Hot Holiday Toy: Fisher Price iXL
Okay, the way I see it, this is the perfect gift for two types of children: those whose parents own iPads, but have surrendered them or those whose parents can't afford an iPad, so will settle for the next best thing. According to Gizmodo, the Fisher Price iXL is the "iPad for the kingergarten crowd," which makes it a pretty sweet gift. And of course, one of the top 2010 Christmas toys. It's not just a reader, it's not just a game console, it's not just a music player--it's all of those things... and more! Your kid can also do art projects, view photos and practice writing on the iXL. I know, it's basically the ultimate gift for tech-savvy kiddies. It comes pre-loaded with tons of software so your child can start playing with it immediately, but once they're bored with that, you can purchase even more games. Get the video camera ready because this is going to get a YouTube-worthy reaction. Price: $80 Get Yours: Toys 'R Us; Walmart; BabyAge.com; Boscovs.com; Target; Drugstore.com; Amazon.com; Fisher-Price.com Find more of the top 2010 Christmas toys in our Sold-Out Guide. Sign up for our newsletter to get the scoop on more of the hottest holiday toys this season. Click here to email Jeanine, the author of this post.
Forget the Dozen Donuts–Satisfy Your Sweet Tooth With a Giant Donut Cake
First it was giant cupcakes. Then giant sandwich cookie cakes. Now it's giant donut cakes. Can you tell I have a giant sweet tooth? If you're like me and are gearing up for the holiday baking season, here's another pan to add to you collection of cake pans: the Giant Donut Cake Pan Set from Williams-Sonoma. The heavy-duty, non-stick bakeware set scores an almost-perfect rating from customers, and it turns any ordinary cake (even box cakes) into something extraordinary. And if you really want to get creative, you could probably fashion a yummy hamburger cake out of it for your kid's next birthday party. Price: $20 Get Yours: williams-sonoma.com Sign up for our newsletter for even more finds delivered right to your inbox. Click here to email Farah, the author of this post.
Move Over Oreos, There's a New Sandwich Cookie Cake in Town
Want to take the requisite cookies and milk after-school treat to another level? Check out this awesome Sandwich Cookie Cake Pan from the Martha Stewart Collection. The bakeware set includes two non-stick aluminum cookie-shaped baking pans that are easy to clean and dishwasher safe, and a yummy cake recipe from the domestic diva herself.  The giant cookie cake serves 10 to 12 people, so invite a few of your kid's friends over for an after-school play date.  Just be ready for all the phone calls from their moms asking you where you got it. Price: $20 Get Yours: macys.com Sign up for our newsletter for even more finds delivered right to your inbox. Click here to email Farah, the author of this post.