Here's Where To Buy Halle Berry's Super Cute $129 Sandals
Whether you're headed somewhere warm or just can't bear to buy another pair of boots, here's a weekend treat with serious star power. Halle Berry was recently snapped wearing these Cocobelle's Snake Wrap Sandals ($129) and yes, that price is right. An A-list celeb wearing sandals under $150? That basically never happens! Sadly, Halle's black pair is no longer available, but you can still snag the exact style in gold or white. Just hurry, before those are gone, too! Cocobelle Snake Wrap Sandals ($129) Be sure to check out Katie Holmes' cute boots and Mansur Gavriel bags on sale. [Photo: Splash News]
The Best Haircuts For Women In Their Forties
4 Questions With Halle Berry & Shop Her New Lingerie Line, Scandale
Last week we told you about Halle Berry's newest project: reviving French lingerie Scandale and bringing it stateside. Well, the wait to shop wasn't long because the 10-piece collection hit Target.com today! From bras and boyshorts in stretch fabrics and easy-to-wear colors, it's hard to believe prices start at just $7. We had the chance to sit down with Halle last week to talk Scandale. She filled us in on her favorite item, what to expect from the line in the future and more. Check out what she had to say below and click the slideshow to shop the collection. SHEfinds: What is your favorite item from the line?  Halle Berry: Well our capsule collection, I love everything in it. That's why it's our launch collection. What I love is that all the bras are really comfortable. They range in styles from leopard print which says "I'm here," to our more subdued, our all-nude or all-black sparkly, or our black and white combo. They're all things that I would personally wear, which is why it's our capsule. SF: What was your involvement in the design process and what was your favorite part? HB: My favorite part was just being at the party and sitting down at the table with the designers, and saying, "Here's what I'd like to see. Here's what I'd like to have happen," and, "Show me this," or, "Show me that," or I would bring in pictures of things. Or actual bras that I had had and loved over the years, and I love the sort of element on one bra, but then I love something else about another one, and I would say, "Let's incorporate these two ideas in our own way to create our own bra." And comfort was key, so I thought every bra has got to pass my Halle comfort test. That's really important. SF: Do you have any plans for future collections? HB: Seasonally we're going to always have new products, new colors and new inspired ideas so the whole collection stays current and always ever-changing. We'll have some of our staples that will never go away, things that prove to be what the customers like the most. I just want to keep it fresh and keep changing, and evolving as the times change. SF: How did you balance this with your acting career and also being a mom? HB: Well you know, you make time for what's important, and this was really important to me. And then understanding all the things that I learned and did. Where there's a will there's a way! And don't forget to check out: Beyonce x Topshop, what to wear when it's hot in October and the best sales going on today [Photo: Splash News]
Halle Berry's New Lingerie Line, Scandale Paris, Arrives At Target On Monday
You can now add businesswoman to Halle Berry's already-impressive resume. The actress just announced she's bringing French lingerie brand, Scandale, stateside on October 27, 2014. Yes, like next week! How are we just hearing about this?! Together with her business partner Erik Ryd, Berry acquired the 80-year-old Parisian brand and teamed up with Target to get it into the top drawers of American women. The debut collection will include 10 items ranging in price from $7 to $18. Of the new line, Berry told WWD: "I understand that women want to feel sexy and beautiful. They want to have undergarments that are very functional, but to still feel beautiful when we take our clothes off. That's really important and that's a way to make women feel sexy and validated--all the ways we as women need to feel. And I love lingerie. It's always been important in my life. This is a very important endeavor that feels very in line with who I am." Click through the slideshow to get your first look at the collection, plus more cute lingerie you can get at Target. Don't miss today's best sales, Jessica Alba's sweater and Charlotte Olympia handbags. [Photo: Splash News]
Meet Halle Berry's Adorable 4-Month-Old Son, Maceo Martinez
Ever since Halle Berry welcomed her son back in October, we've been dying to see his little face. Halle's daughter, Nahla, is so freakin' adorable, we could only imagine how sweet her little boy would be. Well wait no more--it looks like the very first photos of Halle Berry's son, Maceo Martinez, have arrived. And they do not disappoint! CLICK HERE TO SEE HALLE BERRY'S SON Don't forget to check out Tina Fey's winter boots, wish Jennifer Aniston a happy 45th birthday and Beyonce's lingerie set.
Calling All Cali Girls! No Winter Means You Can Buy Halle Berry's Cute Maxi Dress Now
One of the perks of living in California? No winter! Halle Berry certainly wasn't feeling the first chill of fall when she stepped out wearing this T-bags Braided Back Maxi ($202). If you feel like you've seen it before, that's because Kourtney Kardashian wore a similar dress earlier this summer. Now the sad news for us New Yorkers is that maxi dress season is coming to a close. But if you live on the West Coast, there's no reason why you shouldn't snatch up this cute chevron maxi ASAP. It's not maternity, so you don't have to be pregnant to wear it. Score it below. T-bags Braided Back Maxi ($202) Looking for more great fashion ideas from your fav celebs?! Check out looks like Taylor Swift's trench coat, Gwen Stefani's $1,695 handbag, plus Rachel Zoe's cape and Nicole Richie's House Of Harlow booties! [Photo: Splash News]
Halle Berry Stomps Through Paris In Boots That Will Make Her Exes Shake In Theirs
Ah, Paris in the winter. Nothing says romance quite like a trip to the city of love. While she attempts to flee all the ex drama of 2012, Halle Berry strolled the streets of Paris with her new fiance, French actor and certified hottie with a body Olivier Martinez. Fitting in with the french crowd, Halle wore all black including these tough-girl boots by Fiorentini + Baker. Watch out, Gabriel Aubry and Eric Benet! These Fiorentini + Baker Net Tall Boots in Black Leather ($598) were made for more than walking. They've got a little heel, a lot of buckles, and even more 'tude. [Photo Credit: Splash News] Don't forget to shop more A-list style such as Kate Middelton's water-proof boots, Zooey Deschanel's peacoat, and Carly Rae Jepsen's party frock.
Which Celebrity Engagement Ring Are You? Take Our Quiz.
We're all guilty of swooning over celebrity engagement ring photos and news -- and 2012's been a good year for it. So far, we've seen a flurry of A-list celeb engagements - Britney Spears, Halle Berry, Drew Barrymore, and Jessica Biel. And of course, who could forget last year's fairy-tale weddings of Kate Middleton and Kim Kardashian? Both with epic rings to match. If you've found yourself obsessing over one celebrity more than others, you probably identify with that high profile person -- and their choice in rings and men. What celeb engagement rings you love actually says a lot about you -- whether you're demure, and refined like Kate or flashy, and over-the-top like Kim. Take our quiz to determine which celebrity engagement profile suits you best. (more…)
Halle Berry Shows Us How To Pull Off A Headband Without Looking Like An Uber-Prep
You can get Halle Berry's exact Eddera Three Flower Headband ($179) at The Trend Boutique Who says you have to channel Gossip Girl's Blair Waldorf when you wear a headband? Not us. We love Halle Berry's delicate and chic Eddera Three Flower Headband ($179) at The Trend Boutique. Take a cue from Halle and pair it with a maxi dress and flats for a bohemian look, or style it pretty with a flirty skirt and heels. Can't get enough of this headband look? Click in to see a slideshow of all of our favorites. (more…)
Week In Review: Gap's New Bidding System, Temple St. Clair's Exclusive Earrings, More
Must Reads: Gap is now allowing customers to pick their own price for clothing with a bidding system called "Gap My Price." Princess Beatrice's hat from the royal wedding is up for grabs on eBay - starting at $10,000. Ladies get your wallets ready, Temple St. Clair is releasing 10 new special edition earrings for a 25th anniversary collection. Vena Cava for Uniqlo has hit stores and we're smitten. Collaboration Alert: Giles Deacon for Nine West (and tons of amazing new shoes). Celebrity Style: It's that time again: the Cannes Film Festival has begun so we reflected back on a few best dressed celebrities. We're not that sure how religious Vanessa Hudgens is, but we do know she loves her cross jewelry. Grab Halle Berry's exact same maxi dress for under $100. Kate Middleton's L.K. Bennett wedges have been imported to the US...and have their own waitlist. White summer dresses - like Uma's and Gisele's - are your new summer essential. Sales and Deals: Keep your iPad protected with one of these awesome cases that are on sale. Assets by Spanx have just launched a brand new swimwear line, starting at $50. Save up to 60% on the perfect dress for all of those weddings on your agenda. Whoever thought anoraks were cool? They are, and they're 45% off. Taste Test: Can you find which white camisole costs $56 more than the other? Can you spot which gold chain link bracelet costs $2,479 less the the other? Can you tell which zebra ballet flats cost $140 more than the others? Beauty: Check out Oprah's makeover extravaganza featuring Tory Burch and which products they recommend. Join our e-mail list for exclusive fashion updates and follow our Twitter and always be in the know.
Obsessed With Halle Berry's Aqua Maxi Dress? Buy The Exact Same One For Under $100
When it comes to maxi dresses, late spring is the perfect time to wear them. And like Halle Berry shows us, prints are so last season. The tribal print trend is super in style right now and we're loving this Aqua Twist Front Printed Maxi Dress ($88). It looks great with flip flops for a casual look, a la Halle, or even more dressed up with some neutral wedges. Shop more of the best celebrity looks. Join our e-mail list for exclusive updates.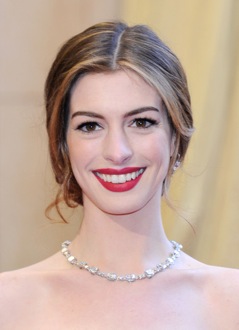 According To The Oscars, Earrings Are The Year's Biggest Jewelry Trend — Shop Now
Last night at the Oscars, jewelry (particularly the earrings) took center stage on the red carpet. This is the perfect opportunity to get inspired for your wedding jewelry shopping - from Halle Berry's diamond drop earrings to Cate Blanchett's canary studs and Amy Adams' emerald bracelet, there was something for everyone. (more…)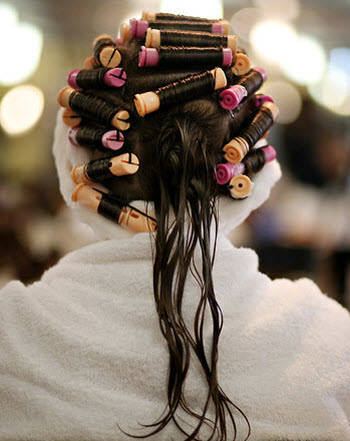 Combat Awkward Silences Over The Weekend: 8 Conversation Starters
It's the weekend, so make sure to catch up with your friends, and maybe even your mother. Just make sure the conversation doesn't lull by breaking out one of these news tidbits from this week: Don't call it a comeback: the perm is back, under the pseudonym of the body wave. As long as it stays loose and wavy, we're totally cool with it. This Superbowl Sunday, you can wow your girlfriends when you tell them neither team has a cheerleading squad. Hello, tryouts (!) Looks like regular gals aren't the only psychos when it comes to dating: check out Halle Berry's hate e-mail to her baby's father, Gabriel Aubry, where she thanks him for his sperm. If you haven't seen Kim Kardashian's tin man W Magazine pics, now is the time - she cried afterwards, and vowed to never pose nude again. Maybe it's because we can see everything. We have to hand it to Farrah Fawcett. Her notorious red bathing suit has landed itself a spot in the Smithsonian Museum. We all know Mariah Carey is having twins, but now we know the gender of the babies. Then take a peek at her newest line for HSN - from jewelry to fur booties. Hello, hello, baby...sound like Lady Gaga's song, Telephone? It is as well as a new children's book. What a better way to raise a child than with cigarette sunglasses. Feel like a red-carpet celebrity by scoring some one-of-a-kind Ann Taylor pieces for the CFDA only on eBay. Check out all of our conversation starters to fight the awkward silences. Shop our guides to the best and the best. Subscribe to our e-mail list for exclusive SHEFinds updates.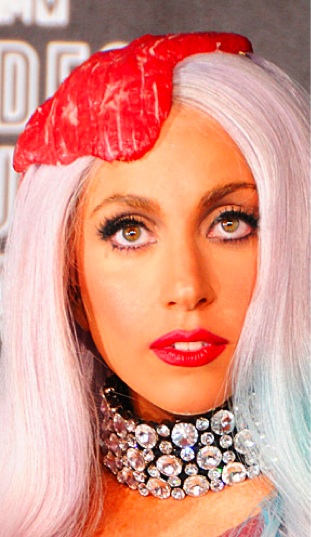 Good News, Bad News: La Prairie's Cellular Solution, Body Fluids By Gaga, More
Good News: La Prairie wants you to look 10 years younger. The Cellular Power Infusion launches Feb. 1 at Bloomingdales. @shefindseileen and I tried it last week at the launch - uh-mazing. A lipstick that looks good on everybody. Jenna Lyons says its orange-y red. Bad News: Lady Gaga wants her perfume to smell like "semen and blood." Inexplicably. Another pointless celebrity perfume. Third time's the charm for Halle Berry. Yellow eyeshadow is a thing now. Just ask Rachel McAdams. For more idiotic beauty news, check out our round-up of the 16 worst beauty names ever, Kate Walsh's perfume, and Lady Gaga's perfume announcement. For non-gross beauty, check out our guides to the best mascara, dry hair repair, and hair removal products. Follow the author of this post on Twitter @bridefinds.
The Bad & The Downright Ugly: Revisiting The Worst Of Golden Globes Dresses Past
As the 68th Annual Golden Globes approach us - yes, it is that time of year - we've decided to put together a phenomenal collection of beyond hideous dresses (or pantsuits, a la Julia) of previous years. So click through, reminisce on the good old days, and of course...laugh your ass off. Secretly love when celebs mess up? So do we - check out more red carpet re-dos. Then shop our guides to the best party dresses and the best evening tops for jeans. Don't forget to sign up for our e-mail list for exclusive SHEFinds updates.
Under-$100 Motorcycle Boots (Hell's Angels Membership Not Required)
Motorcycle boots are back this fall and why shouldn't they be? They lend any outfit an insta-cool factor and are super comfortable, to boot. Megan Fox and Halle Berry are just two of many celeb devotees of the shoe, and show how easy it is to rock a pair (just add black leggings). If that's not enough to convince you, how about the price tags of these 5 hot pairs (all are under $100). Take that, Hell's Angels. These Old Navy Women's Double-Buckle Boots ($39.50) can be worn to the office with black pants and a button-down, but are sturdy enough for a fall weekend playing in the leaves. And for $39.50, we can't think of a good reason NOT to buy them. As un-basic as they come, Dreams Vyra Boots ($38.95) show just how glam the trend can go. With studs galore, these killer heels are the motorcycle boot version of Friday night. Pair with skinny jeans and a party top and you're good to go. Who said motorcycle boots have to be black? We love these deep tan Nicole Rock N Roll Boots ($88.24), which have a cowboy feel to them--perfect with your favorite pair of faded jeans. If you've been looking for a cute-but-practical pair of ankle boots this fall, look no further than these Wanted Travel Boots ($49.50). Go for the utilitarian chic look by throwing on a military jacket. These Charlotte Russe Studded Motorcycle Boots ($50) do double style duty, incorporating the knee-high boot trend as well. We'd wear them with a floral mini-dress and blazer for a bohemian vibe. Can't get enough under-$100 fall trends? Check out the best military jackets, faux-fur items, and booties for under $100. Then, get more style inspiration with our guides to the best knee-high boots, skinny jeans, and blazers.
Smelling Like a Celeb Is Cheaper Than Dressing Like One: A-List Fragrances We Love
Who can afford to dress like a celeb? Now that so many of our favorite stars - from Lady Gaga to Gwen Stefani are lending their names to perfumes, you don't have to. Get their style for less by opting for the scent instead. If you're anything like us, you're super psyched about the - count them - five new fragrances from Gwen Stefani's  Wicked Style collection. But since they won't be available on  Sephora until November, we needed something to tide us: We're pretty sure you'll agree that Sarah Jessica Parker's SJP NYC ($35 for 1 oz.) is a true original, like Carrie - er, Sarah Jessica - herself. With fruity, floral high notes and musky, rich undertones, this fragrance is perfect for fall and winter. We also are seriously excited about Outspoken ($28 for 1.7 oz.), Fergie's new fragrance with Avon that blends starfruit, saffron, black leather and jasmine for an intoxicatingly complex fragrance that will have people following you. Not in a creepy way, we hope. Hips don't lie, and neither do noses. S by Shakira ($34.99 for 1.7 oz) features notes of jasmine and sandalwood, and totally evokes the sexiness and intrigue of the hipshaker herself. No gyrating required. If you can't get enough celeb fragrance,  try my personal favorite oldie-but-goodie (old as in January): Jessica Simpson's Fancy Love ($30.99 for 3.4 oz.), an amazingly delicious floral/oriential blend. Check out even more celeb fragrance chat here and here. For more of the best beauty, shop our guides to fragrance, skincare and celebrity beauty. Also, use our shortcuts to the best faux fur vests, leggings and clogs.
How To (Almost) Look Like Halle Berry in Leggings
These zipper black leggings have been the look of choice for the newly single, future Vogue September issue cover girl Halle Berry lately, and we especially love this day look: Halle paired them with a long tank, studded sandals and bucket purse for an edgy, sexy look that shows off her incredible body. Now you try. Halle loves her Riller & Fount Ralph Long Shirttail tank ($91) - this is the exact one she wears. You will love it too - the super soft tank is long enough to cover up any rear-end imperfection. Start with a legging with an ankle zipper detail like Ms. Berry's. These Banana Republic Zip leggings ($39.50) are perfect and just like the pair Halle loves. Halle wore studded black sandals with her leggings and we like the idea. Try these inexpensive, on-trend Grommet Studded Sandals ($13.80) to get Halle's complete look. Don't forget the most important part of any outfit: the statement bag. We love Halle's studded bucket bag; get your own without breaking the bank with this Mischa Barton Pyramid Bucket Bag ($50.73). Check out more of our celebrity get the look posts, as well as our guides to dressing well this summer - from rompers, to clogs, to summer dresses and more. Not quite at Halle Berry's fighting weight? Try our guide to Spanx swimwear.
Best Find Of The Day: A Dress For All Seasons
I like it when my clothing can multitask for me without having to think too hard about it. That's why this Juicy Couture silk-blend paisley print dress ($180) caught my eye. Obviously, dresses are a cinch to accessorize, making them priceless when you need to get out the door fast. But this cotton-silk blend dress has three added benefits, which are the weight, cut, and color. It's lightweight and roomy throughout the torso and lower body so that you can layer leggings and a long-sleeve top underneath. Add a chunky sweater, tall boots and a scarf to stay stylishly warm the winter. Come spring, wear it with shorts or solo to show off the 3/4-length sleeves and deep V-neck. Pair it with flats or sandals for a boho chic look on the weekends. In a neutral gray color, which is a go-to hue during the cold months, it easily transitions into warmer days. Looking for more transition dresses that work for winter fashion and summer style? See our guide to dresses, plus many more finds for all shapes and sizes.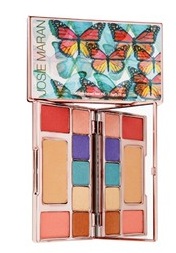 Help Haiti Update: New and Beautiful Ways to Shop and Give
You may have noticed that everyone (even celebrities and fashionistas) are stepping up to help Haiti. If you want to get in on the fashion action, check out our post on charitable giving (and shopping) for the earthquake victims. For you beauty and accessories mavens out there looking to give some and get some, there are some important feel-good promotions to improve your looks and your conscience. While you could shop Josie Maran at Sephora (at a higher cost) you could also stop over at JosieMaranCosmetics.com for this beautiful argan-oil-infused Natural Wonder Powder Palette ($35) for eyes, cheeks, and lips, and watch half of the money go to the American Red Cross for Haiti. Until February 1, 50% of all proceeds go to charity. Bond No. 9, couture scent-maker that creates fragrances that reflect neighborhoods of New York, is giving 10% of sales from the ultra-popular The Scent of Peace ($163), with notes of grapefruit, blackcurrant, musk, and cedar, to Haiti now through February 14. Today through Friday, January 22, 100% of all sales on AlexisBittar.com will be handed over to Catholic Relief services to help Haiti. All of the gorgeous items shown above (from the Elements Collection) are worth passing up that morning latte. Looking for more ways to help? Have an idea we haven't mentioned? Share it with the community by leaving a comment. You can also check out our guides to beauty, jewelry, and eco-friendly shopping.
How To Wear: Bold Prints At The Office (Without Looking Wild)
Spring trends are, naturally, all about reviving color and putting aside the monochrome grays and blacks of the winter. This year, designers have set out a number of (almost frighteningly) bold prints and floral-inspired hues for Spring 2010 that are gracing everything from handbags and shoes to tunics and tops. Some seem wearable, others just make me want to cower into a corner until next fall. Nonetheless, there is a way to wear a bold and colorful print, like this aqua tie dye top,  and get noticed for it in the right way. Always keep the rest of the outfit simple with clean, classic lines and neutral accents. Let the bright print be the centerpiece of the outfit and the rest, like a streamlined cardigan and polished khaki pants, will fall into place. With a sleeveless, summery top, you can still cover up with a sweater from 9 to 5, and then flaunt bare skin after dark. Finally, give the look a final touch with a great pair of modern sandals. Robbi & Nikki Embellished Tie Dye Top ($165) Ann Taylor Marisa Pleated Cropped Pants with Belt ($50) Banana Republic Italian Merino Cardigan ($35) Tory Burch 'Liv' Caged Leather Sandal ($325) Have a fashion predicament? See all of our how to wear it posts, with advice on boyfriend blazers, statement necklaces, lace tights, and more.
Fashion Math: Is $180 For A Red-Carpet-Worthy Clutch Worth The Splurge?
A sparkling accessory, like an evening clutch, can no doubt complete your outfit for a wedding, holiday party, or festive soiree. But really, how often do you actually attend one of these events? With the holidays, wedding season, birthdays, and business events combined, I can still count all of these special occasions on two hands. But factor in nights out with the girls for some drinks and I think this splurge might very well be worth it. Let's do the Fashion Math: This BCBG MAXAZRIA Sequined Mesh Bow Clutch ($178) shown above may not be suitable for day-time events, but it will cover all of your fall and winter evenings. Plus, you can wear it to a black-tie wedding without the optional chain strap, or dress it down by pairing it with jeans. Trade in your morning coffee for home-made brew once a week for nine months and you've already paid for this so-called splurge. Sate your fashion lust with more fashion math items worth the splurge, the best handbags, clutches, affordable purses, and more.
Good News & Bad News: Unfortunate Menswear, Gucci's Got Your Back, More
First, the bad news: Floral men's sweatpants, by Pegleg NYC and Opening Ceremony. Gross. Enough said. [Racked] Not sure if the vintage Gucci you got found in your grandmother's closet, or got as a hand-me-down is real? Christie's auction house has started Gucci Collector, a website that helps you appraise it for free.  If you're looking to justify a big ticket purchase, check out our Fashion Math--we'll help you make it work.  [Vogue] For the first time, Mary Kate and Ashley Olsen will work during fashion week. The pair will show their fall 2010 collection of The Row during a presentation at Fashion Week. Get all the best evening tops, blazers and skinny jeans in preparation.  [WWD] Next, she inserts very fine disposable needles into the specific points mine were in my forehead and jawline, mainly - to create a 'micro-trauma', prompting increased blood flow and nutrients to flow to the area, kickstarting the skin's rejuvenation process. See our guide to the best heavy moisturizers and hair removal products around. [Daily Mail] Want more? See our guides to get ideas for your next new look, and don't forget to peruse our calendar of online sample sales for amazing deals.
News: It's On–Alexa Chung For Madewell, SJP Defends Herself And Halston, More
1. Alexa Chung is slated to collaborate with Madewell, J.Crew's younger sister heritage brand, as their first celeb designer. She's got the downtown vibe thing going already, so we're betting this one will be worth vying for. Get the Madewell look with plaid shirts, skinny jeans and rad booties now.  [WWD] 2. Top designers such as Diane Von Furstenberg and Thakoon are teaming up with Edun, Lalesso and others in Geneva, getting ready for an eco fashion extravaganza at the UN on Wednesday. Learn more about going green through our eco-friendly shopping guide and our picks for the best vegan shoes and handbags. [The Independent] 3. As Sarah Jessica Parker gears up for her Halston Heritage collection debut, she speaks about against the naysayers: "You could make many arguments to why I am not qualified. I would say that I am very aware of the enormity of the titles, and how important they are, and my response is that they [the board] felt confident in their decisions." So there. See some truly beautiful party dresses and party shoes that will get your next party started. [WWD] 4.We showed you our Top 5 red carpet looks from the Golden Globes (and how to get the looks for less) but did anyone else notice the orange skin going on (ahem, Penelope Cruz)? Grazia shows the worst in celeb tans-gone-wrong. We show you the best self-tanning lotions so can get a glow--that won't have people pointing and staring. [Grazia] See this week's calendar to all of the best online sample sales--and don't forget to check out the sales & deals worth hitting.
Taste Test: Which Peep Toe Boots Are Made For Walking (Toward the ATM)?
My mounting hesitations about peep toe booties have obviously had zero effect on the fashion world. The evidence? Models are still hoofing it down the runways in all-weather (or no-weather, depending on how you see it) patent leather boots sans toes. And, in an even greater testament to peep toe booties' popularity spike, the major fashion houses' versions are inspiring knockoffs. Take the white patent leather booties here. One pair's runway-ready at $255 (down from more than $600) while the other pair is a sub-$30 copycat. Think you can tell runway from realistic? Click away and find out.Care to try your luck at our other Taste Tests? Lucky for you, we've got 'em all in one place.
Deal Of The Day: 30% Off Sweaters At Banana Republic
Stash your new BR sweater somewhere close to the front of your closet, so you can wear it with those great slacks from Nordstrom on the first day of fall.A long-sleeve sweater in white ($41.30, will be $59) looks so crisp against grey wool slacks. This crewneck cardigan ($48.30, will be $69) comes in seven other perfect-for-fall colors. We like the slightly-longer short sleeves on this shirred crewneck top (41.30, will be $59) – more put-together looking than a cap-sleeve sweater. More steals and deals on the Web:Save 20% on all handbags at SmartBargains until Tuesday. Use coupon code TAKE10 for 10% off jewelry at Diamonds International. 15% off denim at Old Navy.
Taste Test: Which Orange Satchel Will Leave You With Some Green?
Tangerine, nectarine, orange... no matter which citrus fruit you name these stow-it-all satchels after, there's no denying they're both juicy, summer-perfect treats. One will set you back over $1000, while the other costs about half that. Think you can tell which is which? Click above to find out. And check out our Taste Test archives for other sartorial steals and splurges. Shop our Guide to the Best Bags Under $250 for more fabulous bargains.
Taste Test: Which Royal Purple Dress Is Fit For A Queenly Budget?
You can never have too many chic little everyday dresses, and either of these royal purple beauties would make a worthy addition to your wardrobe. One will allow you to stock up on every color (since it's only $58 and also available in black, orange and green). The other will take a bigger bite out of your budget, ringing in at $794 (hey, at least you'll have an excuse to wear it over and over again!). Think you can tell practical from practically bank-breaking? Click on the dress you think is the more expensive to see if you're right.Then cruise on over to our Taste Test archives to see how you stack up against a whole slew of cheap and chic goods.
Fashion Find: Ask And Ye Shall Receive From WhereDidSheGetIt.com
When I was a child, I wished that I had a magic power that would let me touch a picture in a magazine and then POOF! I'd have whatever I had touched in my closet. Now all grown up, I still wish for that power whenever I spot someone wearing an adorable skirt or fab shoes that I know I simply must have. Sadly, I still don't have fashion superhero powers, but a new website called WhereDidSheGetIt.com getting me closer. Snap a picture of the style, upload it to the site, and cross your fingers that another site visitor will recognize the item. If you get really lucky, they'll even tell you the stores where you can find it! Right now, the site is targeting Manhattanites, but I'm hoping that it will spread to Chicago soon… Here at SheFinds.com, we also work hard to answer your embarrassing questions, style crises, product queries, and anything else that you can think of... and even better, so do our loyal readers. Check out our Discussion Board to join interactive and lively conversations on everything from sample sales and new designers to finding celeb fashions and reader suggested fashion solutions. And you can also leave your questions in our comments section below. We're here to serve.
News Updates: Mad Men (And Women) Give Fashion Tips, Guess Who Winehouse Still Inspires, And More…
Viewers are anticipating the Fall return of shows like Mad Men and Gossip Girl as guides to the season's fashion trends. Check out our style coverage of Gossip Girl from last season. [WWD]Amy Winehouse has inspired the new look of Guess?, and will also take part in an upcoming BCBG Max Azria ad campaign. What do you think of Amy's style? [NYPost]A new publication from Harper's Bazaar called Runway Report will hit newsstands at the end of July. It is intended to be a thorough guide to all runway trends and designers. [FWD] Versace will re-design the interior of Manhattan's Clock Tower Building. The renovation will include 55 apartments, a spa, and a club. [ReutersUK]
Sponsored Post: Bare Necessities Helps You Go Strapless For Summer
Summer is definitely here. As the temperature rises, so does the desire (and need) to show more skin. Or is that just us? Make the most of your strapless dresses and tops with a strapless bra. You probably already have one in your top drawer. If it slips, if the underwire pokes, or if "the girls" just won't stay in place, it's time to get a new one. Check out a fantastic selection (including full busted and full figure sizes) of strapless bras at BareNecessities.com! Plus, spend $75 or more and get FREE Shipping on U.S. orders!
Taste Test: Which Botkier Costs More Bucks?
Since our post on the Botkier bags for Target caused such a stir yesterday, we've decided to let you compare for yourself - the real deal against the steal. Do you think the $20 bag measures up to the full-priced, $225 Botkier? Think you can tell a difference? Click on the one you think is the bargain above to see if you've got an eye for deals.Once you've picked the Botkier you like best, click on over to our friends at likeWise who gave us the inspiration for this Taste Test.
Deal Of The Day: 70% Off Empire Waist Dresses At Shopbop
Nearly everyone looks good in an empire waist dress – I practically live in them from May to September. Add a go-to piece to your end-of-summer wardrobe with one of these easy styles.Contrast ties and ruching at the bust make this Ella Moss Black Label Isobel Dress ($95.40, was $318) more special than a plain old LBD. T-Bags' Print V-Neck Short Sleeve Kimono Dress ($51.60, was $172) comes in a bunch of other prints – one of the best weekend dresses out there. This Twisted Halter Dress ($62.10, was $207) from goddess of jersey Rachel Pally hits just above the knee – incredibly versatile. More sales and deals to check out:Up to 75% off at Bluefly's summer sale. Today and tomorrow, get a Saks gift card when you spend $250 of more online Save up to 70% on jewelry at Szul's year-end clearance.
Celebrity Denim Trend: The Boyfriend's Back
Denim trends will come and go, but for those of you who are tired of sucking it in, up, and over for the skinny and high-waisted trend, relief is in sight. Welcome back to the 90s, girls: the boyfriend jean is back.This trend, evolving over the past month on celebrity fashion mavens like Victoria Beckham, Katie Holmes, and Heidi Klum, seems to be the new wave of denim. Granted, while we're liking Victoria's borrowed-these-from-the-hubby look, Katie seems to have taken her trip down memory lane one step too far by rolling the cuffs of her jeans. It's a night out on the town, not a Phish concert, Katie. Just remember, ladies, relaxed does not mean sloppy. You want them to look lived-in, not slept in. Some options for you to get your own (and not start a fight with your significant other): this fabulous pair of Earnest Sewn Gemma Wide Leg Jeans is just $99 at shopbop.com. If you want to take it seriously old school, grab a pair of Gap Long and Lean jeans in Super Faded for a mere $49.50.Just leave the flannel shirt at home this time. Get yours: shopbop.com and gap.comAnd check out our Denim Guide for more styles.
News Updates: Karl Helps Us Smell Good, Conde Nast Interns Get The Summer Blues, And More…
Karl Lagerfeld will premiere a trio of genderless perfumes this November called Kapsule. Shop our Fragrance Guide now to find your signature scent. [WWD]Due in part to the importance of the upcoming September issues, fashion magazines are doing away with summer Fridays in order to be more productive. [NYTimes]At Miami Fashion Week, Diesel premiered its first colleciton of varsity-themed swimwear for both women and men. Find the best suit for your body in our Swimsuit Guide. [TrendHunter] In a recent interview with Vogue Magazine, Kate Moss revealed she is saving up to purchase her own private jet which she hopes to name the Kate Express. [TelegraphUK]