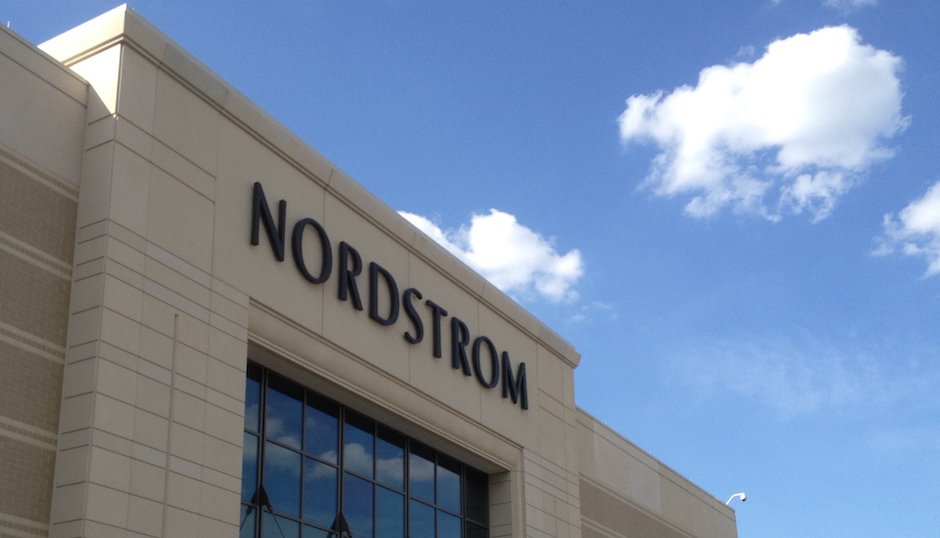 Huge Nordstrom News: They're Going To Start Carrying J.Crew!
You Can Get 30% Off At J.Crew Right Now–Including On Sale Items
Here Are The Results Of My Search For The Perfect Chunky Cable Sweater
Alert: Everything Is 50% Off At J.Crew Factory Today (I've Already Placed Two Orders…)
The J.Crew Factory sale is real today--get 50% off pretty much sitewide (there are some random exclusions, like men's suiting). I shopped the sale earlier this morning to get this gorgeous camel-colored wool coat for just $139 (J.Crew wool coats are typically $300-$600) and now I'm filling up a second basket with seasonal things I really "need," like a buffalo check scarf and a cable knit sweater. SHOP NOW.  FACTORY SUEDE AMELIA FLATS ($49, down from $98) FACTORY VAIL PARKA ($139, down from $278) FACTORY PLAID TUXEDO TOP ($42,50, down from $85) FACTORY CLASSIC CABLE SWEATER ($44, down from $88) FACTORY BUFFALO PLAID SCARF ($19.95, down from $49.50)
Everything At The Forever 21 Mid-Season Sale Is So Stinkin' Cheap–Under $20
If you're looking for some new fall or winter clothes, Forever 21 is where it's at. Starting today, F21 is hosting an epic mid-season sale on their site and everything is under $20. Since everything is so stinkin' cheap (and cute), you don't even have to feel bad about dropping a bunch of cash at Forever 21 today, because you'll get so much for your money. From long sleeve tees to warm winter coats, this sale has everything you could ever want (or need) to stay stylish and warm this season. And if Forever 21 doesn't have what you're looking for, we found Loeffler Randall bags and boots, rag + bone jeans and Topshop sweaters at a discount too! Be sure to take a look at them in our slideshow. Don't forget to check out: SJP's jeans, shearling boots and the J.Crew sale.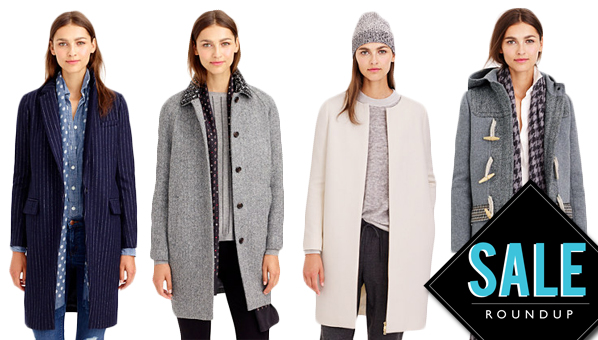 It's Getting Chilly Outside–Get Jackets & Coats For 25% Off At J.Crew Today
Temperatures dropped all over the country last night, especially here in New York (brrrr...). So, it's that time of the year when sweaters just won't cut it anymore. You're going to need more than that to keep your body warm, but don't worry, J.Crew has got you covered...literally. Right now, there are dozens of great coats on sale for 25% off in stores and at jcrew.com with the code TGIFALL. And if coats aren't your thing, you can also get jackets, sweaters and jeans at a discount. Just click through our slideshow to find out how. And don't forget to check out: 11 great sales, 20% off  at Loeffler Randall and 25% off at Rebecca Taylor.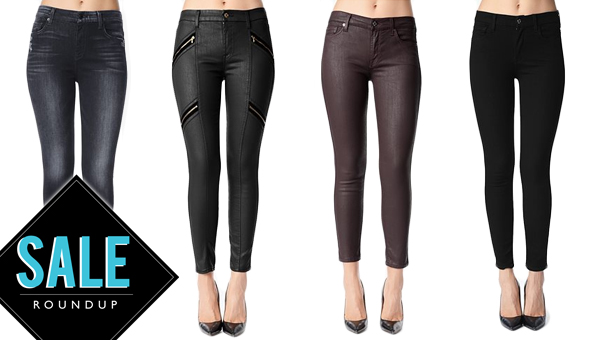 Get 30% Off Sitewide At The 7 For All Mankind Friends & Family Sale Now
Now is the best time to stock up on jeans, since you'll probably be wearing them for the next 6 months. And thanks to the 7 For All Mankind friends and family sale, you can score a nice pair for 30% off with the code FF2014. 7 has a great selection of skinny, boyfriend, high waisted and low rise jeans in dark, indigo and light wash or even black. In addition to all of the great jeans you can get on sale at 7, they have other things you need for the upcoming season too, like tops, sweaters, jackets and blazers. So, click on over to 7 For All Mankind now and make your jean collection grow. Or, if you can't find anything you like there, we have five other sales for you to shop in our slideshow. Check them out! And don't forget to check out: 25% off at Scoop NYC, Shopbop 25% off sale and Emma Stone's $68 ring.
25% Off At Scoop NYC's Friends & Family Sale, Plus 5 More Major Fall Sales
For the next five days, Scoop NYC is hosting a friends and family sale where you'll be able to get 25% off brands like IRO, Alice + Olivia, Free City, Scoop, AG, Current/Elliott, Helmut Lang and more.  So whether you're shopping for some new fall finds for yourself or you're hoping to beat the holiday rush (it's coming soon), now is a great time to shop designer. In addition to Scoop's sale, we also found quite a few other stores with major discounts today, too. Just click through our slideshow--it has all of the links and codes you need to save. And don't forget to check out: Shopbop 25% off sale, Emma Stone's $68 ring and cashmere sweaters under $100.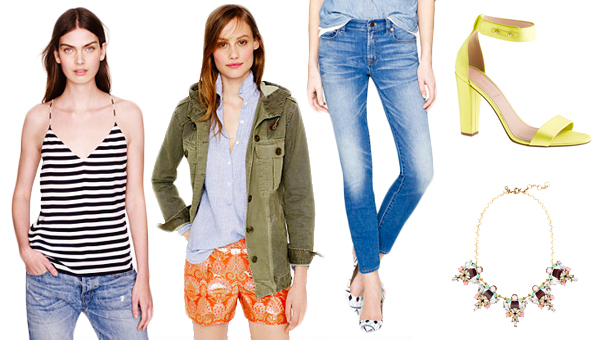 Get 25% Off Everything At J.Crew With The Obvious Code #HEYSPRING
The official start of spring is tomorrow (I know, I know--it doesn't feel like it) and to celebrate, J.Crew is giving 25% off all orders online and in stores. Sweet mother of spring! This is good: they've got so much stuff you need for the new season, from button down shirts and lightweight cardis for layering, colorful jewelry that will put a literal spring in your step, jackets and blazers that will have you saying "PEACE OUT, winter coats!" and much more. Just use code HEYSPRING (how appropriate) at checkout. SHOP J.CREWS SPRING SALE NOW And don't forget to check out: 40% off new spring shoes, Elie Tahari's first-ever sunglass collection and Selena Gomez's jumpsuit
Katie Holmes' J.Crew Liberty Shirt Is 'Perfect' On Her. Don't You Think?
Now that Katie Holmes is an independent woman/single lady, her classic style of high street fashion lines, such as J. Crew and the like, still remains the same. Fittingly, Holmes was spotted with her daughter Suri in a Liberty Perfect Shirt in D'Anjo ($150), which we think is perfect timing for such a wardrobe choice. We also love how she paired her boyish-style blouse bedecked in a vintage-inspired floral print (provided by the iconic Liberty London) with a pair of wide-leg jeans—making this look scream retro but with a preppy twist. Liberty Perfect Shirt in D'Anjo ($150) Shop more celebrity style finds: Jennifer Aniston and Kate Bosworth's Tom Ford bag, Hannah Simone's Mary Katrantzou's dress, and Nicole Richie's House of Harlow 1960 sunglasses.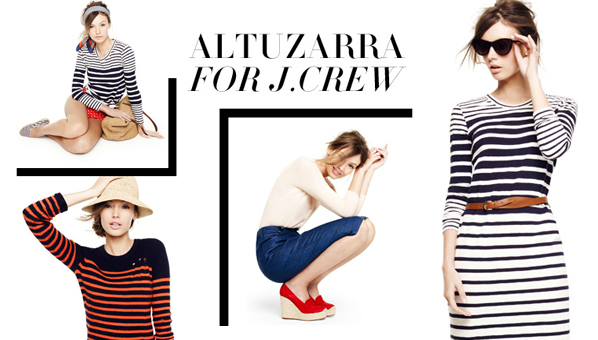 Shop Altuzarra For J.Crew Now: Nothing Is Sold Out — Yet
It seems like just yesterday that Joseph Altuzarra was announcing his until-then secret plans for a J.Crew collaboration, and now the CFDA Fashion Fund finalist's capsule collection is officially in stores! The gingham and espadrille-friendly line just hit J.Crew stores and online this weekend, and so far, nothing is sold out yet. Get yourself one of his adorable 'Sabrina' gingham dresses or nautical striped tops now. SHOP THE COMPLETE COLLECTION NOW For more collaboration news, check out Zac Posen for Lord & Taylor, Kain label for Shopbop, and DVF x Current/Elliott.
Here's Something To Celebrate: J.Crew's Final Sale Is Here Just In Time To Stock Up For Spring
CLICK THE SLIDESHOW ABOVE TO SHOP! The days are getting longer and brighter, which means one thing: time to shop. Spring is around the corner, so pillage the J.Crew Final Sale in search of all the pieces you need to make your wardrobe picture perfect this year. From skirts and cardigans to shoes, it's all here. Check out all of this week's best sales and deals, online sample sales and celebrity style picks.
Get Yourself A Coat On The Cheap: J.Crew's Final Sale Is Where It's At
Whoa! Take an extra 30% off the final sale at J.Crew: (including coats!) today. I wish I'd waited this long to get a coat for the year -- I bought the stadium coat (see slideshow) when it was full price, but due to global warming, I've barely needed to wear it. Procrastinators, this sale is on your side... (more…)
More Than 50% Off J.Crew Wedding Gowns — Just 'Cuz
J.Crew President Jenna Lyons may be involved in a scandalous divorce right now, but her Weddings department is thriving. Check out the new holiday collection, and then enjoy J.Crew's sitewide sale today, which include up to 50% off chiffon, silk and tulle wedding gowns, like this Spun gold Tiernan gown ($349, down from $750). How it works: get an extra 30% off sale items today only. (more…)
Move Over Gisele: Meet The 5 Supermodels Of Online Shopping
When shopping online, a whole lot of emphasis is put on the model to make clothes look appealing enough to buy---that's why often times the model makes or breaks the piece for us. And here at SHEfinds, we spend a good portion of the day scouring online shopping sites, so we've gotten to know and love our own favorites. From "Cocked Eyebrow Girl" to "Smiles McGee," check out who made our cut after the jump: (more…)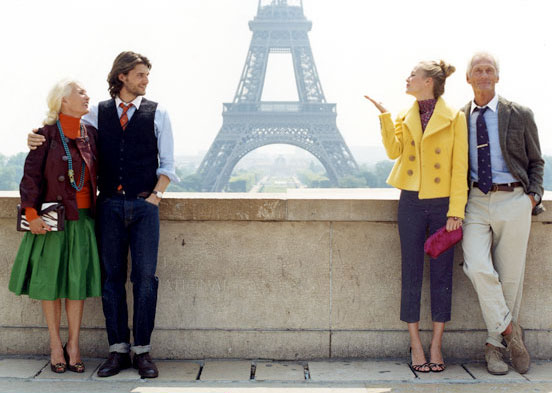 J.Crew Travels Abroad : International Expansion Slated To Begin This Month
Later this month, J.Crew stores will open internationally Things are moving and shaking over at J.Crew---and this time, it's not happening on American soil. This morning, WWD reported that the brand would open its first store abroad later this month, with plans for further international expansion throughout the year. (more…)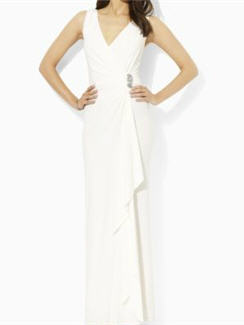 5 Fourth Of July Sales That Actually Include Bridal: Shop Now
Fourth of July is know for the fireworks, the barbecue, and of course the great sales, most of which are limited to flip flops and denim shorts, but we were able to track down 5 amazing sales that actually include bridal styles you need/want/love: Up to 70% off at Bloomingdales: Bloomies is having a major blowout... our pick: Lauren by Ralph Lauren Dress Cascade Flutter Gown with Brooch ($97.87, down from $174). 40% off at Banana Republic: Shipping is free, too! Use code BRSTARS, and grab a classic: genuine freshwater pearl choker necklace ($40, down from $98). Up to 50% off Net-A-Porter: Net-A-Porter's major bridal blowout is still happening. Grab some sexy bridal lingerie, like this La Perla New Venus underwired bra ($126.56, down from $226). Up to 60% off at Macy's: Get your reception dress: this Roberta One Shoulder Dress With Rosette Empire Chiffon A-Line ($44.99, down from $99) is under $50. Final sale at J.Crew: There are tons of bridesmaid dresses on sale - but if you're still looking for a stunning, flattering bridal gown this Silk chiffon Sophia long dress ($149.99, down from $425) is the winner. Shop our guides to the best strapless wedding dresses, white wedding shoes, and inexpensive wedding dresses.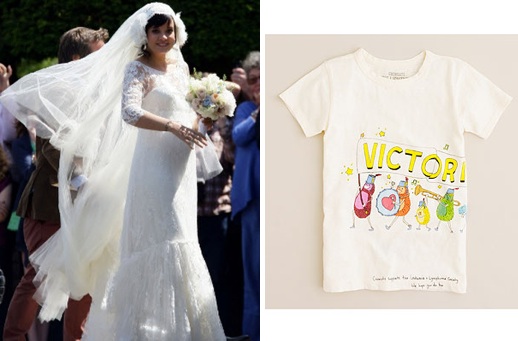 Midday Catch Up: Lily Allen Gets Married (While Pregnant!), Crewcuts' Charity Tee, More
From left: Lily Allen, the Crewcuts charity tee Lily Allen Got Married This Weekend And the songstress was clad in a maternity wedding dress, because her rep just confirmed she's pregnant! We Love Crewcuts' Limited-Edition Victorious Tee for Charity All proceeds from the sales of the shirt support the Leukemia and Lymphoma Society. For more non-bridal, non-baby news, be sure to check out CFDA winners on sale, view Mary Kate & Ashley Olsen's top trends in honor of their 25th birthday,  the or shop Michelle Obama's $30 Gap Dress.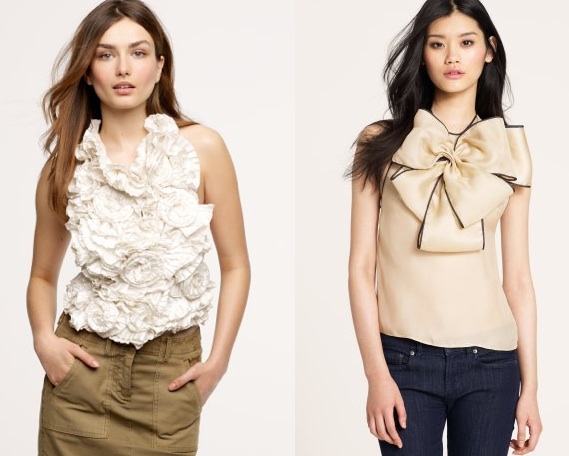 Prabal Gurung For J.Crew Is Now Available: See It, Covet It, And Buy It Here Now
From left: Rampant Rose Top ($450) & Exploding Bow Blouse ($225) The clouds have parted: Prabal Gurung's capsule collection with J.Crew is now available for purchase at J.Crew.com. As part of their sponsorship of the CFDA/Vogue Fashion Fund, J.Crew partnered with three prizewinning designers to release capsule collections, and Prabal Gurung's 6-piece line is first on the roster.  Teeming with exaggerated femininity and crisp details, this collaborations is one of our favorites to date.  Shop the entire collection below or at J.Crew.com: Be sure to catch up on all our news about designer collaborations and J.Crew.
Up To 65% Off J.Crew Bridesmaid Dresses Today: You Know You Want One
J.Crew makes the some of the classiest bridesmaid dresses in the biz right now, and lucky for you and your girls - they are up to 65% off today. How, you ask? J.Crew is offering an additional 30% off sale items with the code OURTREAT. Don't worry, we've done the math for you: (more…)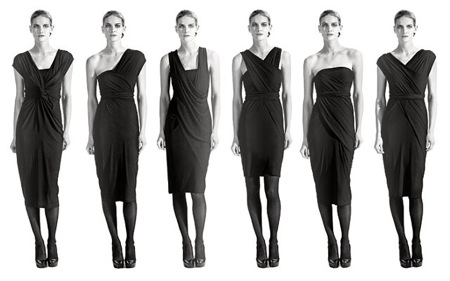 The 5 Bridesmaid Dresses That Look Good On Everyone
We get this question all the time: "What are the most flattering bridesmaid dresses that will look good on almost everyone?" The short answer is: choose a style that make them all look good and feel comfortable. The more scientific answer is: start by choosing matte fabrics rather than ones with a sheen (which highlights flaws in photos), and go for A-line gowns with a natural waist or an empire waist in the case of pregnant bridesmaids. Another trend we're loving is convertible dresses - like Donna Karan New York's "Infinity" Dress (above). How genius. (more…)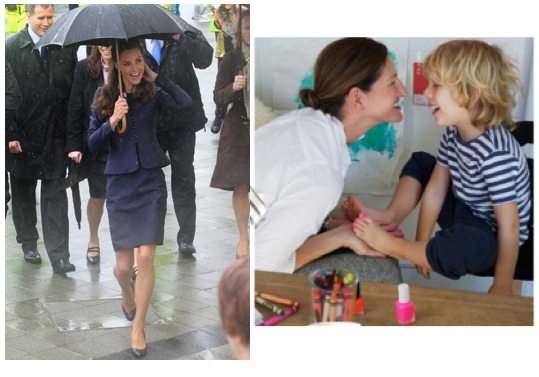 Midday Catch Up: Kate Middleton's Navy Suit And Jenna Lyons' Nail Polish Fiasco
Kate Middleton Stepped Out Wearing a Navy Suit In her last appearance before the Royal Wedding! J.Crew Creative Director Jenna Lyons Paints Son's Toenails Pink ...but whatever floats her boat, really. For more non-bridal, non-baby news: shop feather extensions, check out the first look at Calypso St. Barth's for Target, and get a whole wardrobe of new clothes in ASOS' under $20 sale.
It's Time To Buy Your Gown: 20% Off J.Crew Wedding Dresses Today
If you've been dragging your feet to finally pull the trigger on a wedding dress - today is the day to bust a move. J.Crew is offering 20% off orders of $150 or more (code SUNNY). From silk tricotine gowns, to grecian styles that look good on everyone, this spring sale is a good excuse to finally buy that dream gown. Don't worry - we did the math for you. (more…)
50% Off J.Crew Bridesmaid Dresses: Finally Something The Bride And MOH Can Agree On
If you haven't already ordered your bridesmaid dresses - win the best bride of the year award today by choosing one of these majorly marked down J.Crew styles. It's a win-win - you don't have to compromise on style or quality, and they get to save $100. It's also a great way to beat your Bridezilla rap. (more…)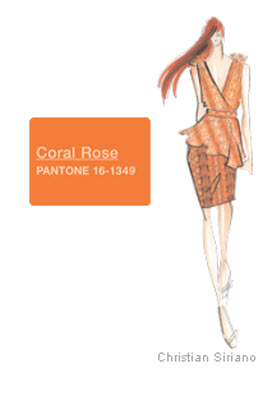 Cash In On Coral Rose For A Punchy Bridesmaid Color Your Girls Will Actually Like
Pantone has spoken and Coral Rose is one of the hottest colors this spring. You're going to start seeing it everywhere, so get ahead of the curve and point your girls towards hues inspired by this cheerful, fashion forward color. In every length and style, you seriously can't go wrong with this on-trend choice. (more…)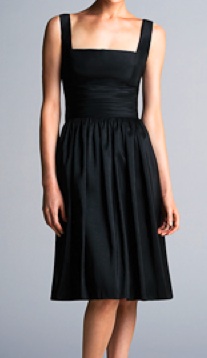 Finally, Bridesmaid Dresses That Look Good On Everyone (Hint, They're Black)
Bridesmaid dresses are tough. Between the color, cut and fabric - there are so many ways to go wrong. For this reason - the most fail-proof bridesmaid dresses are black. Because we love you, we've rounded up the top 9 black bridesmaid dresses money can buy - like this After Six Square Neckline Bridesmaid Dress ($190) or this J.Crew Silk chiffon Arabelle dress ($225). (more…)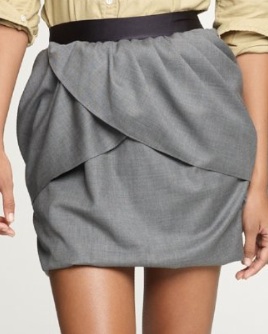 Tulip Minis, Lace Tops And More Ladylike Essentials Are 60% Off At J.Crew
If you have a big job interview coming up, or just need to amp up your work wardrobe a bit, J.Crew has feminine, polished basics like tulip skirts, tweed blazers, and soft cardigans are 60% off: This flirty Super 120s tulip mini ($34.99, down from $138) will be perfect for work with black opaque tights, booties and a black blazer like this Stretch wool two-button jacket ($111.30, down from $238). (more…)
Get An Additional 30% Off J.Crew's Wedding Shoe Sale Today
We're obsessed with all things J.Crew weddings, so you can imagine our excitement to find that they are taking an additional 40% off sale wedding shoes today. Enjoy! (more…)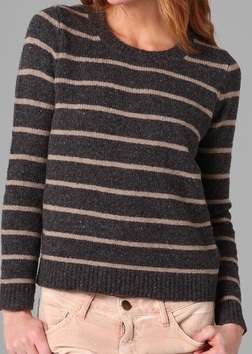 Keep It Classy With 30% Off Madewell Silk Tops & Preppy Sweaters At Shopbop
If you love everything Madewell - from the nautical striped tops to pretty feminine silk tops and dresses, you'll be please to learn that Shopbop has a ton of great Madewell finds for up to 50% off. Get involved: This Madewell Striped Cabin Crew Neck Sweater ($47.60, down from $68) is the perfect combination of pale pink and grey - making for a preppy-influenced sweater you will wear for cozy weekend days. Wear this Madewell Dancing Pleats Camisole ($89.60, down from $128) to work under a blue blazer and a statement necklace. (more…)
Recently Engaged? What To Wear When You Meet The Parents (Or His Entire Extended Family)
While Ben Stiller made the practice famous, it's your turn to meet the parents after you and your man get engaged. Even if you've met them before, now it's different--you're the future wife, not the girlfriend. When having your Kate Middleton moment (I'm looking at you, navy Issa dress), it's best to choose something in a solid color, with a modest silhouette like a sheath dress, and of course -- nothing too slutty: For more good ideas on clothes and accessories, visit our guides for Wedding Costume Jewelry, Inexpensive Wedding Shoes, and Simple Wedding Dresses.
It's Practically Highway Robbery: Get An Additional 40% Off J.Crew Sale Items
J.Crew has excellent sales, and today is especially good: take an additional 40% off sale items with the code MUSTSHOP. That means, some items are a whopping 70% off. From sequin skirts to hobo bags and cashmere cardigans, this sale has what you need. (Or at least want.) This flirty Starry night mini ($53.99, down from $118) looks great when paired with a boyfriend cardigan and ribbed tights. Remember what Jenna Lyon said - opposites attract. This Coquette hobo in suede ($119, down from $248) comes in a cool mustard color - and has a long handle. So essential. Stock up on under-$30 sweaters at the sale, like this Dream V-neck cardigan ($29.99, down from $78). These Lindy suede platform peep toes ($119.99, down from $250) are great for work and play. Love that! More sales and deals: Neiman Marcus's Final Call sale (code WINTER) 50% off shoes at Piperlime Vena Cava at Bloomingdales 30% Off Madewell For more great snags, check out our Deal of the Day posts and our guides to cheap sunglasses, cheap bras, sheath dresses and cocktail dresses. Follow the author of this post on Twitter @bridefinds.
Latest From MOMfinds & BRIDEfinds: Rent The Runway Weddings, Milly's Mini Collection, More
Rent The Runway Launches A New Bridal Site Because friends don't let friends buy bridesmaids dress. Milly Launches A Kid's Line For your future preppy daughter. Get 60% Off J.Crew Wedding Dresses Today Make a move -- the best styles are selling out. Baby Leg Warmers OMG - cuteness overload. Thanks, Etsy. Follow the author of this post on Twitter @bridefinds. Shop all of the best sales and deals, online sample sales and black dresses, faux fur vests, celebrity style and skinny jeans.
Act Fast: All The 60%-Off J.Crew Wedding Dresses Are Selling Out
J.Crew has become an established brand in the bridal market for clean and elegant dresses at manageable prices. Now, J.Crew's exclusive online bridal sale, which runs through Thursday, marks down select dresses from the collection by as much as 60% off. If simple and chic is what you're after, don't wait another minute to grab one of these great finds: Let your inner Grecian goddess shine in this Silk Chiffon Whitney Gown ($200, down from $425), the perfect choice for a laid-back bride. For a little more pop, the floor-grazing Organza Banded Gown ($1,100, down from $2,800) has subtle boxed pleats on the skirt and an attachable floral adornment. You really need to zoom in close on the Metallic Rose Madison Gown ($400, down from $1,000) to see the beautiful and intricate detail of its woven fabric (and bonus side-pockets!). For more obvious embellishment, the Silk Dupioni Rosette Gown in warm blush ($800, down from $2000) has delicate appliquéd rosettes and a stylish, structured fit. Still undecided? Get tips on a variety of wedding dress styles, including strapless wedding dresses, short wedding dresses, and even more simple wedding dresses in our guides.
Engagement Party Dresses: Be A Fashionable Bride From The Get-Go
This Rebecca Taylor Asymmetrical Party Dress ($325) is my absolute favorite. The one-shoulder style is on-trend, so you can be a stylish bride -- in addition to a gracious, beautiful, blushing one, of course. This Cotton-silk faille Leighton dress ($157.50, down from $225) has a sweet neckline and playful skirt detail. This pretty Shoshanna Shirred Strapless Dress ($405)  has a shimmery quality that will make you the star of the show - literally. If you want a strapless dress with some incredible detail, look no further than this Silk organza starburst dress ($192.50, down from $275). Check out our guides to the best strapless wedding dresses, outdoor wedding dresses, short wedding dresses, and inexpensive wedding dresses.
Latest From MOMfinds & BRIDEfinds: Celebrity Baby Boom, 65% Off J.Crew Bridal, More
A Bunch Of Celebs Are Knocked Up MOMfinds found some hilarious gifts for the spawn of Victoria Beckham, Natalie Portman, and more. Need A Dress? J.Crew Bridal Is Majorly Marked Down Get up to 65% off these gorgeous Grecian style dresses. Follow the author of this post on Twitter @bridefinds. Shop all of the best sales and deals, online sample sales and black dresses, party dresses, faux fur vests, pumps and blazers.
Who Says Mondays Suck? Up To 65% Off J.Crew Wedding Dresses + Free Shipping Today
If you're in the market for a Grecian, silk wedding gown, and love J.Crew's bridal collection, today you're in luck: take an additional 30% off sale wedding dresses, plus free shipping, with the code MUSTHAVE. Don't worry, we've done the math for you: This Grecian Silk chiffon Sophia long dress ($208.60, down from $425) is more than half off - the flowy style is romantic. Another sexy style, this Silk tricotine Allegra gown ($209.99, down from $600) will make you feel like a goddess on the big day. Save $175 on this Silk tricotine Sophia gown ($175, down from $350). Pair it with several strands of pearls, or diamond drop earrings for a romantic wedding day look. Some shoe styles are also on sale, if you need a pair these gold Jillian strappy high-heel sandals ($91, down from $188) are an amazing deal. Looking for more great deals on cheap wedding dresses and accessories? Check our guides to the best inexpensive wedding dresses, inexpensive wedding shoes and cheap bridesmaid dresses. Follow the author of this post on Twitter @bridefinds.
Whether You're Modest Or Just Cold: 8 Designer Wedding Gowns With Sleeves
Need a little more coverage for your cold-weather wedding? You don't have to opt for grandma's turtleneck frock; here are some modern takes on winter wedding gowns that don't skimp on style. For more on wedding wear, see our picks for simple wedding dresses, wedding veils, and wedding shoes.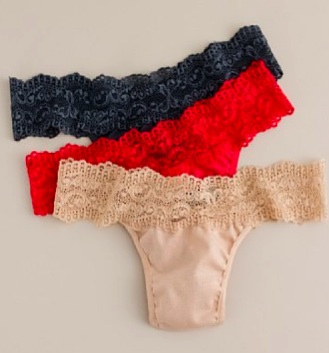 Extra 30% Off Stocking Stuffers At J.Crew: Cosabella, Stila And More For Under $50
If you're still scrambling to fill those stockings, or get small last-minute gifts for your co-workers and extended family, J.Crew has awesome accessories (think Cosabella and Stila lip gloss sets) for half off. Take an additional 30% off these sale items with the code MUSTHAVE. Don't worry, we did the math for you: This J.Crew Cosabella ever lowrider thong three-pack ($24.99, down from $48) is perfectly priced at less than $25 - everybody loves the flattering lace-band thongs. No muffin tops here! This cozy Chunky cable-knit scarf ($41.99, down from $88) is the perfect winter accessory gift. Give pretty much anybody this Stila three-pack lip gloss ($17.49, down from $35) - your sister, friend, cousin or coworker. Roll up one of these Shimmer pocket tanks ($13.99, down from $29.50) for a very memorable, and much-appreciated stocking stuffer. More sales and deals: 70% Off Sweaters at Shopbop 40% off designer party dresses J.Crew's Factory Online store is open until 12/20 + 25% off sale ends today with free shipping Up to 45% off tons of great gifts at Nordstrom 40% off at Bloomingdale's Free shipping: Gap, Banana Republic, Old Navy & Athleta 6pm.com Beauty.com Bloomingdales.com For more holiday must-haves, check our guides to the best cocktail rings, party dresses, earrings, party shoes. Follow the author of this post on Twitter @bridefinds.

Happy Early Christmas: 30% Off J.Crew Bridal Today
If you've been eyeing a J.Crew gown or bridesmaid dresses for awhile, today is the day to pull the trigger because the site is offering 30% off orders of $150 or more (code MUSTHAVE): This elegant J.Crew Silk chiffon Arabelle gown ($346.50, down from $495) is already well-priced - so there's really no reason you can't make a move on it now that's its 30% off. And under-$400 wedding dress is a rare find, so one from J.Crew is like seeing a Blue Moon. This J.Crew Silk tricotine Gracie gown ($332.50, down from $475) is actually gorgeous, too. Don't let great shoes be an afterthought - get these gold J.Crew Rory strappy sandals ($131.60, down from $188). The kitten heal will make your walk down the aisle that much easier, and the gold style works for both winter and spring.A great jewelry style for weddings is multiple layers of medium pearls. Wrap yourself in these J.Crew Opera-length pearl necklace ($346.50, down from $495) and save over $100 if you buy them today. If you still need bridesmaid dresses, this J.Crew Silk taffeta Nanine dress ($157.50, down from $225) is gorgeous for a winter wedding and is now on sale. Ditto for this J.Crew Silk taffeta bow monde dress ($138.60, down from $250). The silhouette is on-trend and the color will really pop against your white gown. Looking for more great deals on cheap gowns and accessories? Check our guides to the best inexpensive wedding dresses, inexpensive wedding shoes and cheap bridesmaid dresses.
Stop The Madness: Shop Early Black Friday Deals Now, And Avoid Retail Hell Later
With all the hype surrounding Black Friday (4am sale times! limited supply!), it's no wonder people go crazy during the holidays. We already gave you tips for scoring on Black Friday, and now comes news that Amazon is extending their Black Friday deals all week. We checked and other sites - J.Crew, Banana Republic, and more - are doing the same, so you can make this one a marathon, not a sprint. Happy Shopping: Up To 70% Off At Amazon: Amazon's Lightning Black Friday Sales are selling out fast- but no fear, new ones are popping up hourly. Grab one of these Peter Gabriel's Scratch My Back ($5.99, down from $19.98) CDs before they're all gone. 25% Off At J.Crew: Enjoy 25% off orders of $150 or more with the code TURKEY. If we had to pick, we'd go with a big ticket item like this J.Crew Gloverall toggle coat ($371.25, down from $495) because the discount is greater. Toggle coats are a huge trend this winter - and this cheery lemon-colored one is just divine. 25% Off At Banana Republic: Yesterday, the Gap sites had a surprise 40% off sale, so don't be surprised if you get more than 25% off your purchases this week. Take advantage with this pretty Banana Republic Silk belted ruffle shell ($59.62, down from $79.50) - wear it to Thanksgiving, all those friggin' holiday parties AND New Years. More sales and deals: 55% Off Pucci Scarves 40% off Steve Madden oxfords 40% off Nordstrom coats 30% off Anne Klein black dresses For more chic accessories, check our guides to the best gloves, scarves and hats. Then check out the best holiday gifts,  stylish rain boots, boots under $100, and faux fur vests. Join our e-mail list for exclusive fashion updates and newsletters. Follow the author of this post on Twitter @bridefinds.
Get An Extra 30% Off J.Crew's Holiday Sale Today (Plus Free Shipping)
J.Crew's holiday sale is always a shopping highlight of my year, and if you feel the same way you'll be thrilled to hear that you can get an additional 30% and free shipping today on JCrew.com. Enter the code JCREW at checkout to redeem your extra discount. And don't worry if you're mathematically-challenged; we've calculated the additional 30% off for you: A classic J.Crew cardigan is the gift that keeps on giving year and year, and this J.Crew Infinity cardigan ($55.65, down from $89.50) is an even better present, at under $60. If you've been wanting to try the jegging trend, and want a pair that really looks like jeans, these Leggy denim jean in double-dip indigo wash ($48.65, down from $88) are now less than $50. We know you need a good necklace for all those friggin' holiday parties, so this Silk-ribboned multichain necklace ($41.93, down from $98) is friggin' perfect. Oprah's favorite J.Crew heels, these J.Crew Julienne leather heels are now $69.99, down from $198. More sales and deals: 60% off Alice + Olivia dresses 30% off Anne Klein black dresses 40% off J.Crew cashmere sweaters 40% off Steve Madden oxfords Under-$100 cocktail dresses at Saks Discounted Over-The-Knee Boots Get 18 nail polishes for under $50 with this OPI gift set Still looking for the best holiday deals? Check out our online sample sale calendar and Group Coupon listings. Then head over to our guides for the best boots under $100, handbags under $250 and cheap jewelry.
Don't Get Left Out In The Cold: 40% Off Cashmere Sweaters At J.Crew
If you live in cardigans during the fall and winter, you know how important a super soft, cashmere sweater is. It's one of the most important winter fashion staples, so don't get left out in the cold this year - J.Crew has cashmere cardigans for 40% off today: Cozy up with this J.Crew Cashmere Cody cardigan ($69.99, down from $158); layer it with vests, blazers and scarves as the weather drops. This J.Crew Cashmere V-neck cardigan ($119.99, down from $168) is a rich camel color (so on trend) and you will love the contrasting button color. For a heavier, outerwear piece, this J.Crew Dream double-breasted cardigan ($89.99, down from $128) will keep you warm on even the frostiest days. If you want more than a traditional cardigan, this J.Crew Dream open shawl-collar cardigan ($69.99, down from $118) is perfect.
Can You Tell Which Sequined Cardigan Is Forever 21 And Which Is J.Crew?
Test your knowledge with more of our Taste Tests. Then, find out how to pull off sequins and shop for even more cardigans and skinny jeans to wear them with in our shopping guides.
Kristin Cavallari Rings In Sweater Weather With A Preppy Cable Knit
Kristin Cavallari paid homage to fall this weekend with a super cute sweater (and with an actual pumpkin). Kristin's navy blue cable knit sweater and jeans look is the perfect get-up for crisp falls days, when you don't want to freeze your butt off, but don't want to look bulky either. As the weather drops, layer the look with cropped jackets and blazers and add scarves and gloves. Try her look here: Get the ever-preppy cable knit sweater look with this Rugby Woolen Button-Cuff Sweater ($79.50) which has a perfectly-placed row of gold buttons on the sleeve. To take the look from classic-preppy to on-trend, go with a pair of super soft jeggings like these you-won't-believe-their-note-jeans True Religion "Misty" Super Skinny Denim Leggings in Buckeye Dark ($189). A neutral leather belt is the perfect fall accessory - use it to pull any jeans-and-sweater outfit together (or to cinch a military jacket or bulky sweater). This MM6 Maison Martin Margiela Belt ($180) is perfect. Oversize gold men's style watches are still a huge trend, so try the expensive-looking style with this Michael Kors 'Runway' Crystal Index Watch ($180). If you're not on a The Hills-cast budget, get a barely-used second-hand designer bag on Portero, like this Louis Vuitton Speedy ($498.97, down from $665). Shop more fall essentials like fall boots, scarves, military jackets and blazers.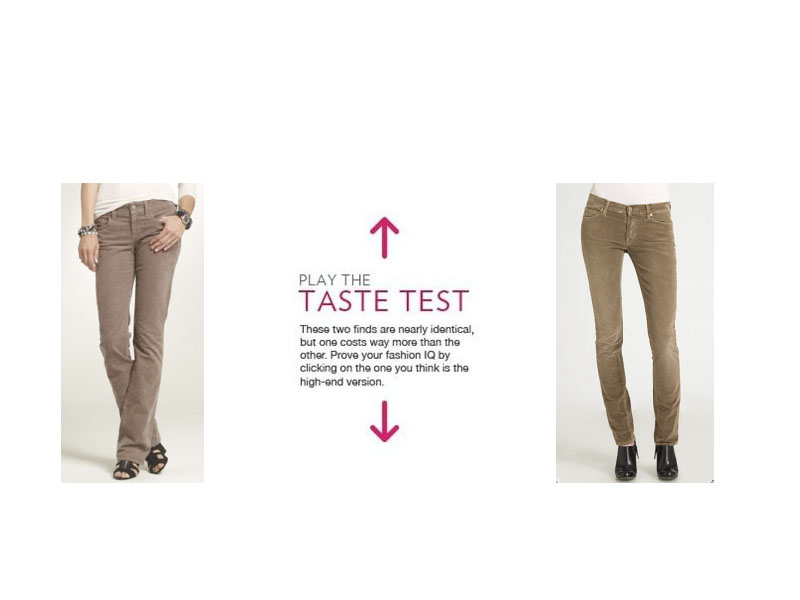 Can You Tell Which Stretch Corduroy Pants Are $140 More Than The Other?
Want to keep testing your fashion knowledge? Check out the rest of our Taste Tests. Shop our guides for more cords, booties, and bags for fall. Subscribe to SHEfinds to receive our exclusive email newsletter.
Fall 2010 Report: 7 Jackets You Must Own This Year
Some people love hot, tropical weather, and I am not one of them. I live for the soft cashmere, flat black boots, and - best of all - jackets, of fall fashion. Being the outerwear-obsessed woman that I am, I've been scoping the season's hottest jacket trends, and bring you the 7 pieces you must own this year: Military Jacket/Anorak: The military jacket trend is hotter than ever - try a long, slimming style like this under-$200 Dolce Vita 'GI' Jacket ($178).  Faux Fur Vest: Get this Rachel Zoe-approved look with this Sienna Rose Fox Fur/Knit Vest ($198). The knit detail on the back is an extra treat. Cape: Yes, capes and capelets are here to stay. How totally wearable is this Aqua Wool Capelet ($148)? Leather Jacket: Leather jackets are eternally cool - how about trying this Trouvé Structured Shoulder Leather blazer ($298) style this year? Camel Coat: Camel coats - the classic, preppy jacket - are having a big comeback this year. Get an incredibly chic one for yourself with this DKNY "Sidney" Reefer coat ($395). Puffer Coat: This Joie Arlington Puffer Coat ($588) nails the puffer trend, while still being surprisingly fitted and not bulky. Nice. Cropped Jacket: Cropped jackets are amazing for layering, and always look feminine. This Alexa Chung for Madewell diana cropped jacket ($188) is one of my favorites in the style. For more amazing fall winter 2010 jacket ideas, check our guides for the best trenches, blazers and leather jackets. Follow the author of this post on Twitter @bridefinds.
Jenna Lyons Makes Cowboy Tuxedos And Green Purses Cool At Fashion Week
NYMag's The Cut blog caught up with J.Crew president Jenna Lyons outside Lincoln Center at New York Fashion Week wearing a denim top, skinny jeans, and a green quilted Chanel bag - a look that somehow stole our hearts, despite being otherwise known as a Cowboy Tuxedo (or Canadian Tuxedo). Usually reserved for Jay Leno while "Jay-Walking," the head-to-toe denim looks shockingly chic on Jenna. It's no wonder HuffPostStyle Tweeted a pic, and other celebrities have tried it since: Liv Tyler was then picture rocking a similar top and bottom jeans ensemble at the G-STAR RAW show. Surprisingly, the vest and jeans look is cool and flattering for fall. Try the look for yourself (suspenders optional): Tuck this J.Crew Selvedge chambray shirt ($98) into a colorful skirt or wear it long over skinny jeans like Jenna. You're golden either way. Get the look for under-$20 (take that, Jenna) with this Old Navy Western Chambray shirt ($19.99, down from $24.50). We're 99% sure these are the exact jeans Jenna wore to Fashion Week. These MiH Jeans® for J.Crew breathless skinny jeans ($233) have all the right fading and the skinny style is cropped enough to wear with heels, Christian Louboutin or otherwise. Soon after Jenna was pictured with a quilted green Chanel purse, Rachel Zoe appeared at Lincoln Center with this oversized green Hermes Birkin bag - making green the "It" bag color for fall. If you're not on a Chanel or Hermes budget, get the look for infinitely less, with this awesome B. Makowsky Crossbody bag ($128). Pair it with blue like Jenna Lyons and Rachel Zoe and the color will really pop. For a more everyday green, this Marc by Marc Jacobs Totally Turnlock Natasha Messenger bag ($328) is perfect. Sling it over a soft cashmere sweater or cardigan and skinny jeans for a pulled-together, Jenna-approved fall look. If you're not a socialite or celeb like Jenna, but want to feel like one - a classy Tory Burch mini bag ($250) will do the trick. Wear it as an everyday bag with jeans or as a going-out clutch with a little black dress and booties.
Commemorate The End Of Summer (And Day Off Work) With Huge Labor Sales
It's the end of the summer and we know you need to drown your sorrows in more than just Aunt Edna's famous Labor Day Bloody Mary this year. Treat yourself to some amazing Labor Day sales and deals - we spent the holiday searching for discount codes and bring you the best of the bunch: At Bloomingdale's Big Brown Bag Sale (which ends today) enjoy major discounts - up to 40% - on your favorite Bloomies goods for fall. If you need a lightweight jacket for fall, this BCBGMAXAZRIA Draped Knit Blazer ($88.87, down from $158) is super comfy knit disguised as a boyfriend blazer. Heaven. Enjoy 15% off all Gap purchases with the code GPLABORDAY (plus free shipping over order of $50 with the code GAPSHIP50) today only. We think these Gap Perfect Trousers ($50.57, down from $59.50) is the perfect way to celebrate. e.l.f.'s Buy 1 Get 1 Free sale ends at midnight, plus get free shipping on orders up to $25 with the code SHIP25. Stock up on makeup must-haves like this Mineral Infused Mascara ($3). Get free shipping on all J.Crew orders of $100 or more - just use the code LABORDAY at checkout. Get this FENTON/FALLON for J.Crew fringe cuff ($115) delivered to your house free of charge. Banana Republic has an ever better deal - free shipping for orders of $50 or more with the code BRFREE50, plus their sweaters, denim and more are up to 30% off. Take advantage of this deal by stocking up on a perfect cardi for fall - like this Banana Republic Open placket cardigan ($59.50, down from $69.50). Check out more of our daily sales and deal (holiday or no holiday) like our best find of the day and deal of the day. Then head over to our guides of the best cardigans, black pants for your shape and cheap jewelry.
Can You Tell Which White Oxfords Are J. Crew And Which Are From Payless?
Keep testing your fashion knowledge with the rest of our Taste Tests. Shop our guides for other oxfords, flats, and fall booties. Subscribe to SHEfinds to receive exclusive email newsletters.
Jenna Lyons Named President Of J.Crew; World Domination Continues
J.Crew has just named Jenna Lyons president of the clothing company, thus solidifying here status as the luckiest (and most powerful?) girl in the fashion world. You probably know the former creative director for her hugely popular Jenna's Picks, or her appearance on Oprah, when the talk show host touted her love of the line (see what shoes Oprah can't live with out). Congrats, Jenna! We'll celebrate for you, with a few of our favorite Jenna's Picks: Jenna loves sequins and the nautical trend - so its no wonder this Stripe sequin boatneck tee ($72) is one of her favorite J.Crew pieces. Wear the top with jeans or a white mini for a fun summer nighttime look. The playful print of these Esmé printed platform sandals ($250) make them more than your average work shoe. Wear them from the office (with a shift dress) straight to a cocktail party. Jenna loves chunky, boyish accents like this Studded leather belt ($68). She recommends pairing it with a feminine top or dress to give the girly look some edge. Check out more of our other favorite Oprah products, like CJ by Cookie Johnson Jeans, then check out our guides to the best belts, platform shoes, and tees for your shape.