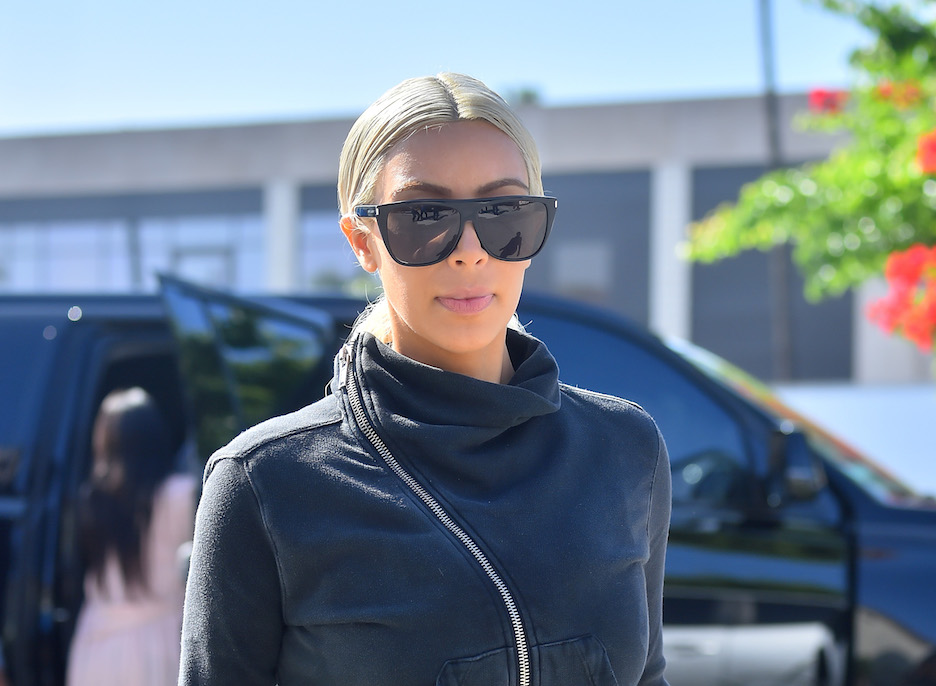 Kim Kardashian Is Being Accused Of Plagiarizing Designs For Her Kid's Clothing Line
Kim Kardashian Reveals The Foods She Doesn't Allow In Her Fridge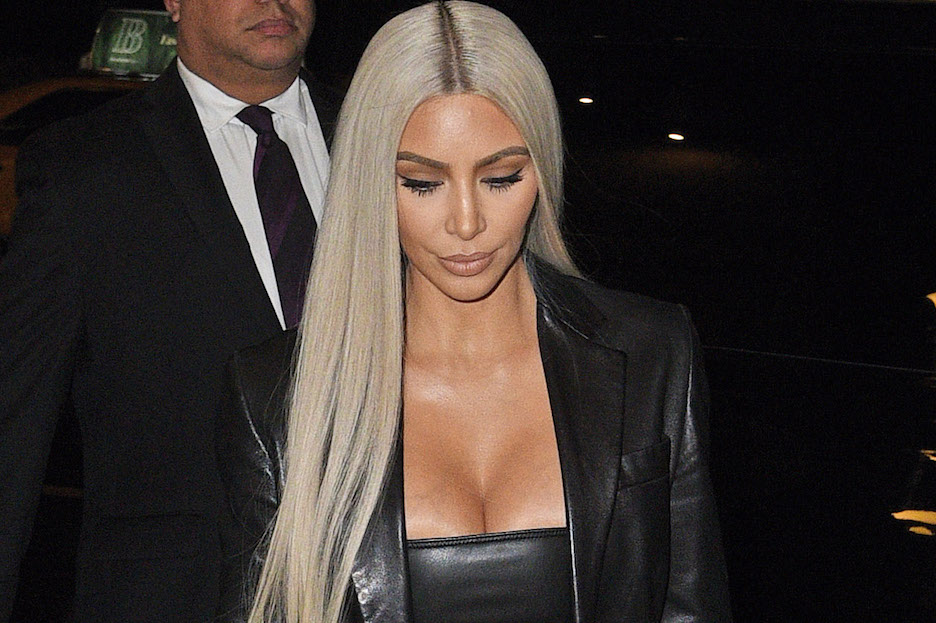 Um, Did Kim Kardashian Not Realize That Her Leggings Were Totally See-Thru?
Um, Did Kim Kardashian Not Realize That Her Outfit Was See-Thru On Instagram?
Um, Did Kim Kardashian Not Realize Her Outfit Was Completely See-Through?
Um, Did Kim Kardashian Not Realize She Forgot To Wear Pants On The Red Carpet?
PHOTOS: Kim Kardashian Threw A Baby Shower & It Was Just As Extra As You'd Expect!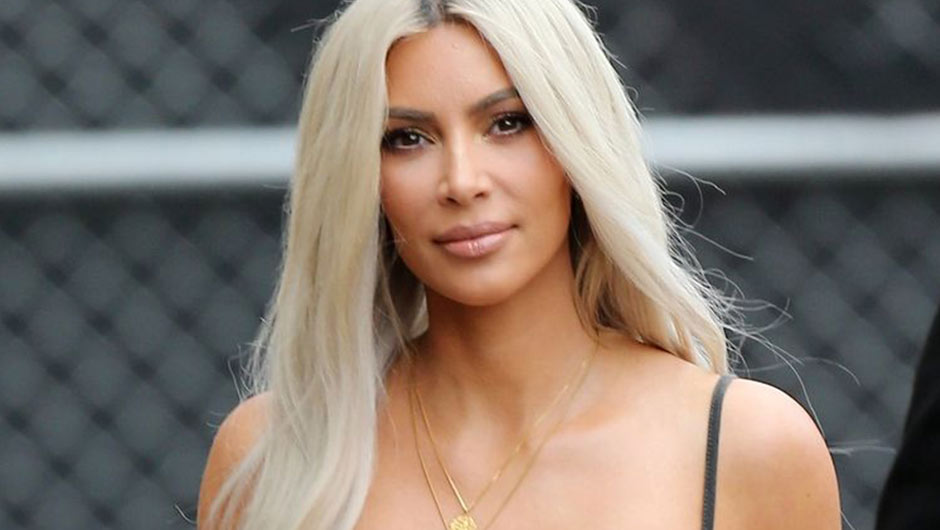 Um, Did Kim Kardashian Not Realize Her Top Was Completely See-Through On Live TV?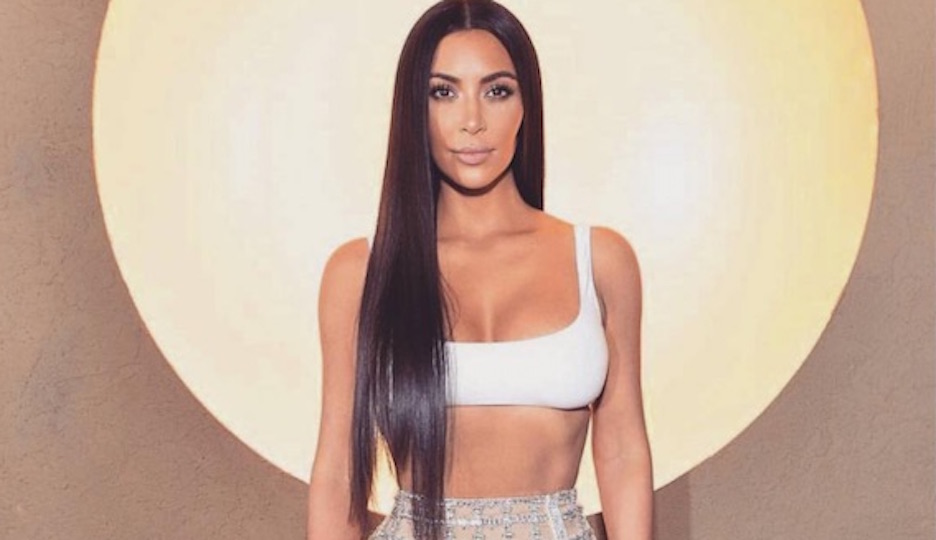 This Kardashian-Approved Trick To Get Rid Of Dark Circles Is Totally Genius
OMG! Watch Kim Kardashian Call Scott Disick "Pathetic" For Dating Bella Thorne
Kim Kardashian Is Getting Hate For Her "Offensive" Halloween Costume
Um, Did Kim Kardashian Really Not Realize That She Forgot To Wear Pants To Disneyland?
Watch Kim Kardashian Completely Lose It After Those Butt Pics Surface Online
Did Kim Kardashian Just Confirm Her, Khloe AND Kylie's Pregnancies? This Pic Is Making Us Think So!
And Kim Makes Three! Kim Kardashian Officially Confirms That She's Expecting Her Third Child!
The One Meal Kim Kardashian Eats Every Day To Keep Her MILF Status
Are Scott & Kourtney Getting Back Together? Here Are The Biggest Moments From The 'Keeping Up With The Kardashians' 10 Year Anniversary Special
KKW Beauty's Powder Contour & Highlight Kits Are Back In Stock — Get Them Before They're Gone!
How To Pull Off The Perfect DIY North West Halloween Costume
You know that all eyes are always on mom Kim Kardashian, but let's not forget about her first born with Kanye West. Four-year-old North West has made her stylish mom proud by wearing her own iconic looks. Honestly, we've never seen fashion look so good-- and she's only four! That doesn't come as a surprise to us though since she has a mom like Kim, and fashion obsessed aunts like Kendall and Kylie Jenner. You can probably even find many pieces of North's outfits in your own closet, and if you don't, you'd definitely want them for yourself. No no, North doesn't wear clothing with characters plastered all over, she opts for velvet dresses and athletic sneakers. With a few simple pieces, you can copy North West's style by creating your own North West Halloween costume this year. One of her iconic looks you may have noticed: North West loves to wear velvet dresses. Luckily, there are plenty of velvet dress options you can choose from online in a range of prices. This dress from SheIn is less than $10 but you can also opt for this one from H&M for $15 or this one from Lulus for $14. SheIn Pink Velvet Slip Dress ($7.00) Now, let's talk sneakers. You already know that Adidas have been one of the most stylish sneakers of the past year (if not the most stylish). North West loves to wear street style sneakers like these-- that's when she's not showing off Kanye's Yeezy shoes of course. So, if you've been waiting for a good reason to finally buy Adidas Superstars then now is your chance. These are the perfect pair to your North West velvet dress look. Adidas Women's Originals Superstar Shoes ($80.00) North has also been seen pairing her velvet dress with one unique piece-- a graphic tee. A graphic tee can add a grunge vibe to any look, and it tones down any velvet dress to make it more casual. You can pick up a band tee nearly anywhere, but this one from Target gets the point across and it's also super affordable. Target Women's Led Zeppelin® Boyfriend Fit Graphic T-Shirt Charcoal Gray ($14.99) A velvet choker is also a perfect added touch to your North West Halloween costume. You can't go wrong with this black velvet choker for less than $5 from H&M. Much like the Adidas, you may even have a choker you can use that you already have. As we said before, North West has some serious style so it's no surprise if you already own some of the pieces the little fashion icon loves to wear. H&M Velvet Choker Necklace ($4.99) It's time to support the family. Any costume isn't complete without makeup of course. You can keep it all in the Kardashian and Jenner family by coating your lips with nothing other than Kylie Cosmetics. This Posie K shade is natural and light to wear all of Halloween night. Kylie Cosmetics Posie K Matte Liquid Lipstick ($17.00) The cutest final accessory is this Kimoji teddy bear pin. It really helps to complete the North West look. It's innocent and gives major credit to mom Kim Kardashian. Kimoji Teddy Bear Pin ($8.00) We have all the ideas for you to create your own celebrity inspired Halloween costumes. Make sure you check out Here's Everything You Need To DIY A Selena Gomez And The Weeknd Halloween Costume and You Can Get Lady Gaga's Pink Hat For Under $20 To Make The Perfect 'Joanne' Halloween Costume. [Photo: Splash]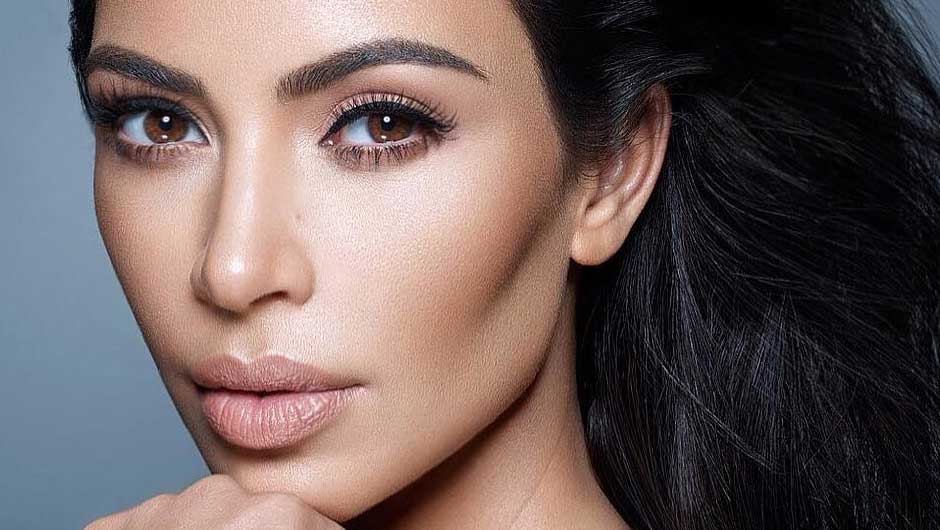 These Kim Kardashian Contour Palette Dupes Will Give You Major Cheekbones
She's so much more than a reality TV star — Kim Kardashian is a beauty entrepreneur who helped put contour makeup on the map. And as naturally beautiful as her bone structure may be, her latest contour palette launch is a genius idea that makes perfect sense for her brand. Her zillions of fans crave Kardashian's chiseled cheeks and beautifully highlighted features and knowing they can achieve her look with the help of KKK Powder Contour and Highlight Kit pretty much guarantees these beautiful matte and shimmer shades will be sold out every time you reach for your computer and credit card. Needless to say: Kim Kardashian contour palette dupes are badly needed so you never have to go without gorgeous cheekbones. Whether you prefer powder palettes or creamy dual-sided sticks, these contour products will make you look your most radiant, glowy best. 1) Kat Von D Shade + Light Palette Six matte shades are arranged in pairs by undertone so that, no matter what your skin tone and shade, you'll find a hue (neutral, warm, or cool) that works for you. This vegan and 100 percent cruelty free brand is thoughtful about colors and there isn't a spec of unnatural glitter to be found here. Reviewers say this "buttery" and "pigmented" palette makes cheekbones look chiseled, but that it also provides a natural finish that blends well. 2) Benefit Cosmetics Watts Up! Cream To Powder Highlighter If you already own Benefit Cosmetics Hoola matte bronzer you're halfway to contouring perfection — use that shade to create depth in your cheeks and forehead and then seal the deal with this amazing cream-to-powder highlighter. This champagne shade is added to the brow bone, cupid's bow, and cheekbones for an ethereal glow that reviewers say has a brightening effect, but isn't overly sparkly. 3) Maybelline Face Studio Master Contour Stick One angle of this contour stick is dark enough to create a shadow illusion along the jawline and under the cheekbone, while the other angle is a highlighter that makes you look more alert and radiant. Consider this stick an everyday contour solution that can be used in broad daylight — perfect for a subtle lift and highlight, but not overpowering or dramatic. 4) Mac Quiktrik Stick This double-ended stick is perfect for makeup multitasking. It can be used for contouring, bronzing, highlighting, or adding just a slight amount of color to perk up your complexion. The creamy formula is buildable — go light for a daytime look and gradually add on a layer or two of shade and highlight for a bolder look. This product stands out for offering more than one or two color choices — a combo like Ginger Spiked/Counterpoint unites a shimmery gold pink with a bluish pink, which may sound unusual, but actually looks amazing and natural. 5) Tarte The Sculptor Contouring Face Slenderizer Slimmer, more contoured features is the goal that this contouring stick aims to meet — and its many fans say it gets the job done with a universal shade of bronze designed to work on all complexions and skin tones. The stick makes it easy to line your jawline or the bridge of your nose, but reviewers caution the importance of blending well. 6) Black Up Contouring Stick With six shade combinations and a double-ended design that allows to you contour and highlight in a flash, Black Up Contouring Stick is dedicated to providing women of color with stellar contouring options that work for a variety of skin tones. This makeup goes on creamy but feels like a fine, silky powder on the skin.
Did Kim Kardashian Not Realize Her Bottoms Were Completely See Through At NYFW?
Kim Kardashian & Kanye West's Third Child Will Be Here Sooner Than You'd Expect
You Need To Know Kim Kardashian's Tip For Getting Rid Of Deodorant Stains
Why Does Kim Kardashian Keep Wearing These Scandalous Bras As Shirts?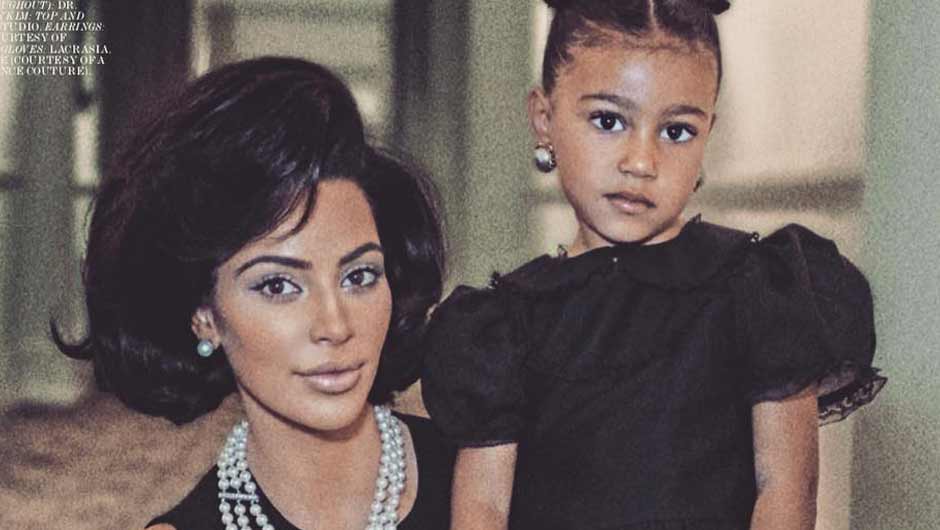 Kim Kardashian's Latest Photoshoot Just Pissed Off A Ton Of Fans
Did Kim Kardashian Really Not Realize That Her Underwear Is Showing?
10 Celebs Who Posed Nude And Were Total #FashionGoals Even Without Clothes
Kim Kardashian's Boobs Have Gotten HUGE, And We Love It!
The KKW Beauty Powder Contour Palette Is Finally Here & We're Freaking Out!
7 Celebs With Big Boobs Who Aren't Afraid To Wear See-Thru Outfits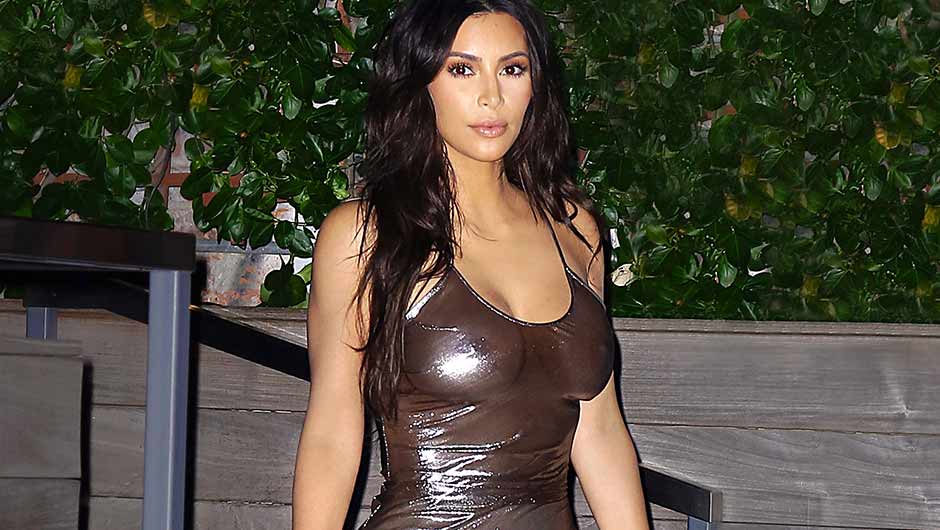 Did Kim Kardashian Really Not Realize That Her Outfit Was Completely See-Thru?
Did These Celebs Really Not Realize That Their Makeup Didn't Match Their Skin Tone?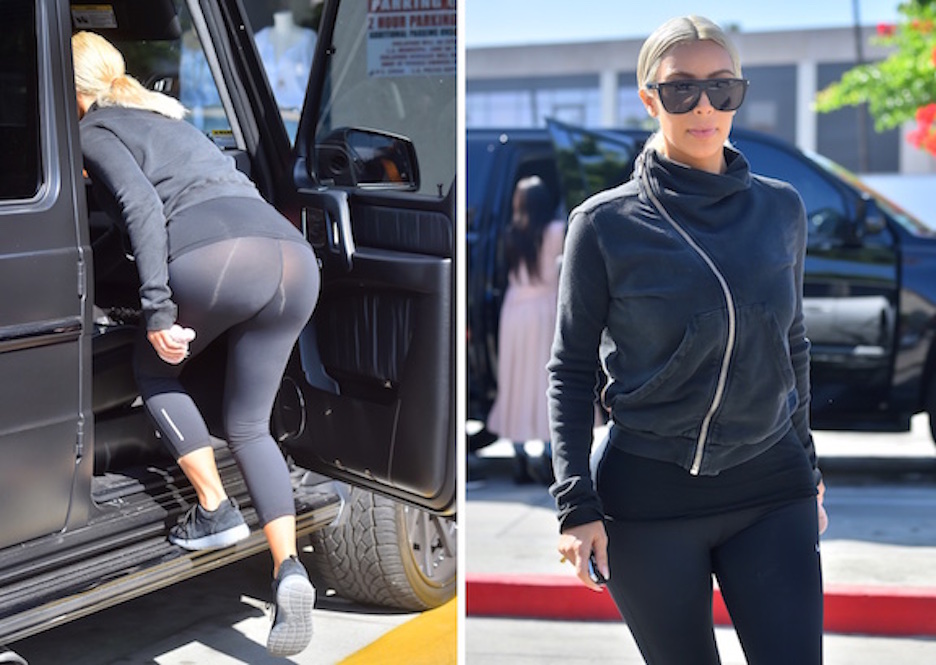 Did These Celebs Really Not Realize Their Gym Outfits Were Completely See-Thru?
6 Times Kim Kardashian Was Practically Naked
Did These Celebs Really Not Realize That Their Red Carpet Makeup Wasn't Blended Right?
Did These Celebs Really Not Realize Their Skirts Were Completely See-Thru?!
Kim Kardashian's Being Sued For $100 Million!
Did These Celebs Really Not Realize Their Contour Wasn't Blended Right?
Did These Celebs Really Not Realize They Completely Forgot To Wear Underwear?
Did These Celebs Really Not Realize They Forgot A Bra?
Kim Kardashian & Kanye West Are Expecting! Find Out All The Details On Baby No. 3.
4 Foods Celebs Swear By To Lose Weight Fast
Kim Kardashian Just Got One Step Closer To Being A First Lady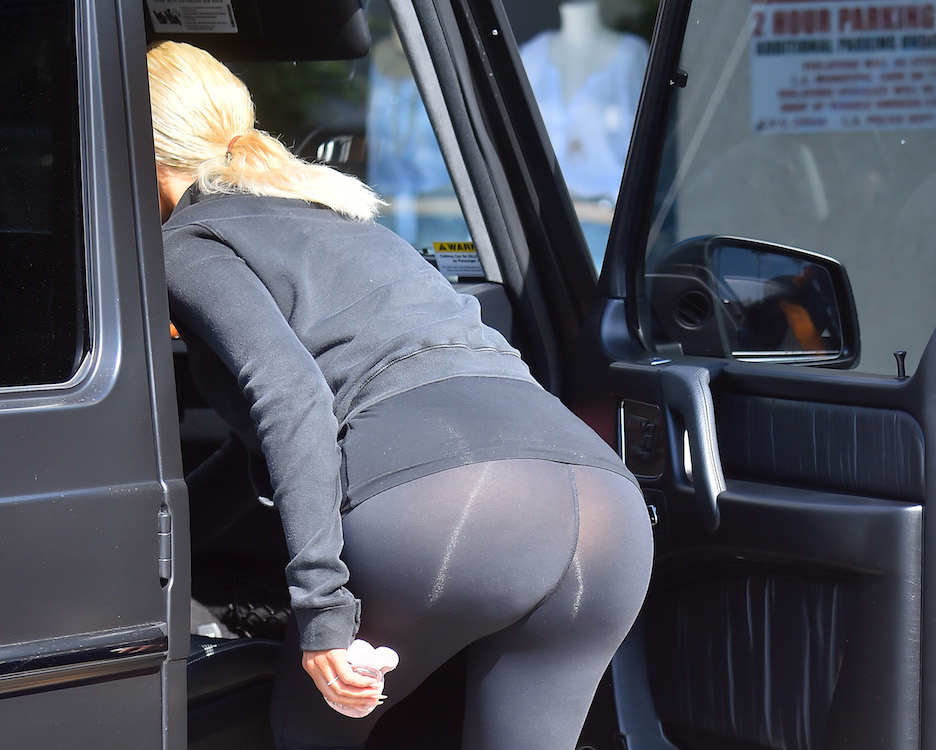 Did These Celebs Really Not Realize Their Leggings Were Completely See-Thru?
According To Kim Kardashian, This Is The RIGHT Way To Use The KKW Beauty Contour Kit!
I Tried Kim Kardashian's Wet Hair Look–And This Is How It Went
What Is Kim Kardashian Wearing? She's Practically Naked!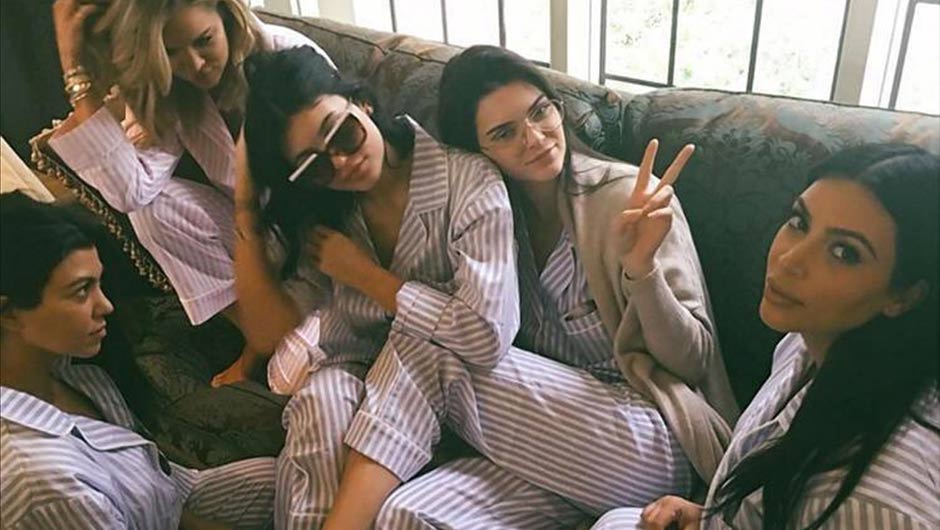 See How Much The Kardashians Have Changed Since 'Keeping Up With The Kardashians' Premiered
Kim Kardashian's New Contour Kit Sold Out In Minutes!
Kim Kardashian and Kanye West Have Hired A Surrogate To Carry Their Third Child