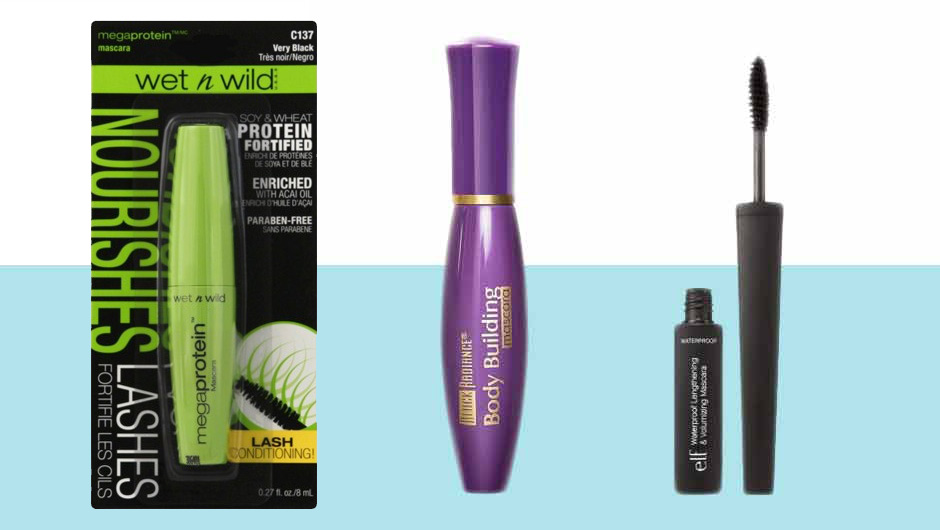 $3 Mascaras From Target With Incredible Reviews And Reputations
The One Drugstore Mascara You Should Start Using, According To A Dermatologist
It's safe to say that we're all on the quest for fuller longer eyelashes. And often times, we don't think twice about the products we apply to achieve those results. However, your eyes are in fact sensitive and you should give more thought to the ingredients that are found in your makeup products ranging from your eyeliner to your mascara. You may not even be aware of what your makeup products are doing to your eyes and eyelashes apart from enhancing them. For instance, did you know waterproof can damage your eyelashes? Dermatologist Dendy Engleman, MD, tells Shape that the ingredients found in waterproof mascara formula actually have the effect of drying out your lashes, which can ultimately result in them falling out. Plus, waterproof mascaras are harder to remove after a long day of wearing them. Trying to rub off waterproof mascara with cleansers or makeup wipes may irritate your eyes even more. However, that doesn't mean that you should give up on wearing mascara just yet. Luckily, there are some mascaras that are perfectly healthy for your lashes. In fact, there is one drugstore mascara you should start using, according to a dermatologist. One particular dermatologist-tested drugstore mascara is the Neutrogena Healthy Lengths Mascara. Its consistency is made up of a Vitamin E and olive oil formula so that it both naturally strengthens and lengthens your lashes. Apart from being dermatologist-tested, it has also been tested by ophthalmologists to guarantee that this mascara is safe for your eyes, eyelashes, and the skin surrounding your eye area. It's available in three different shades: Carbon Black, Black, and Black/Brown, and you can pick it up for yourself for about $9 at Ulta Beauty stores or online. Ulta Beauty Neutrogena Healthy Lengths Mascara ($8.99) It's essential to be aware of the ingredients in any makeup that you apply on or around your eye area, including mascara. Dermatologist Rachel Nazarian, MD, explains to Vogue just how important this ingredient knowledge is. "The eyes are incredibly delicate and very sensitive to cosmetic additives," Rachel says. "It's more about what you don't have in the ingredients that makes a mascara good." Furthermore, according to Medical Daily, there are certain ingredients you should avoid when it comes to picking out your next mascara purchase. Four of which include parabens, aluminum powder, propylene glycol, and retinyl acetate. Such ingredients can do more than irritate your external eye area, but they may also cause internal health hazards in certain cases. For more tips on the best drugstore beauty and makeup products make sure to check out the one drugstore moisturizer you should start using, according to a dermatologist, and the best drugstore products with amazing reviews and reputations that you need to shop right now. And for more makeup application tips, make sure to read up on how to apply highlighter for the best glow ever, and the best tips for how to fill in your eyebrows for perfect arches. You'll be sure to have the most flawless makeup ever thanks to these tips! [Photos: Shutterstock]
Drop Everything: Here's How To Get Too Faced's Better Than Sex Mascara For FREE
The One Drugstore Mascara You Should Stop Using, According to a Dermatologist
The $5 Drugstore Mascara With Amazing Reviews And Reputations
9 Avon Products Every Woman Should Own
L'oreal's New Voluminous® Lash Paradise Mascara Is Only $10 And It. Is. Amazing
If there is one makeup item that I'm extremely particular about, it's mascara. I consider one of my absolute, don't-leave-home-without-it beauty essentials. For the last two years, I've been using the same mascara every single day, but when L'oreal sent me their new Voluminous® Lash Paradise Mascara, I decided to give it a try. Testers saw a 98% lengthening effect and 91% more intense and volimized lash--how could I not try it?! My initial thoughts?! Va va voom! The brush is totally different from the mascara I normally use... in a good way! There are lots of bristles that really grasp onto every lash and distribute the mascara nice and evenly. The brush is so good that I even applied mascara to my lower lashes, which I never do because it inevitably ends up making my undereye circles look worse. The brush on this mascara is so amazing that it caught my super fine lower lash hairs and deposited just the right amount of product to make my eyes pop. Brush aside, I love that this mascara is washable. Every woman knows that removing mascara can be a huge pain, but not so with Voluminous® Lash Paradise. Just a little cleanser and water and it really comes off without much rubbing or scrubbing at all. For $10, it really doesn't get much better. This is the perfect mascara to keep in your purse and apply whenever your lashes need a little extra oomph. SHOP L'OREAL VOLUMINOUS LASH PARADISE MASCARA NOW Be sure to check out how to conceal your undereye circles and our favorite white jeans under $50. [Photo: Target]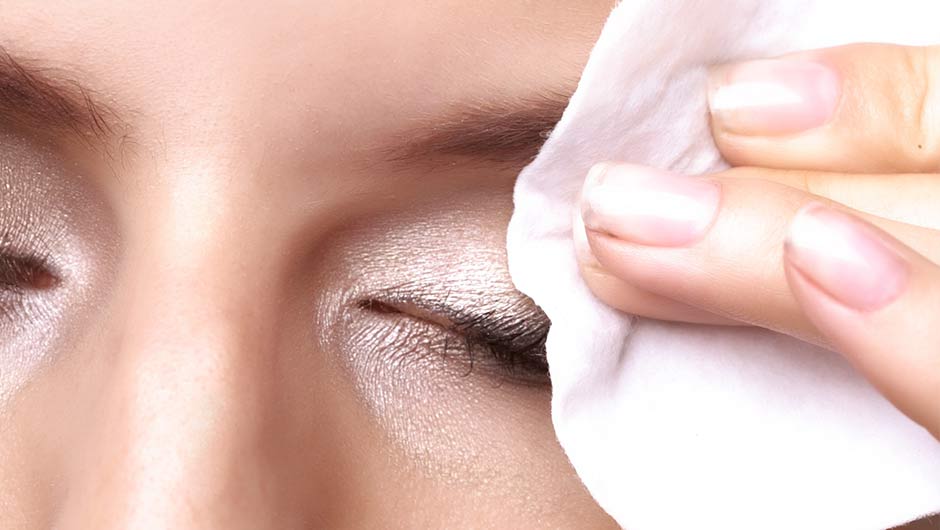 This Is How To Remove Your Mascara Completely #SHEfindsSolutions
Mascara is probably one of the hardest makeup products to remove completely. And if you make the mistake of leaving even a little on your lashes, you will wake up with mascara smeared all over your eyes. Who wants raccoon eyes?! To help solve that problem, we're sharing our foolproof formula for removing mascara all the way. Here's how to do it: Step 1: Take a small amount of Vaseline and smooth it on to your eyelashes. Let this sit for a couple minutes to break up the mascara then wipe off with a cotton ball. Step 2:  Use an oil free makeup remover to moisten a cotton ball and gently wipe away the remaining mascara. Pro Tip: If you don't have Vaseline or makeup remover, you can also olive oil or coconut oil to break down and remove your mascara. And you're done! With two easy steps your mascara will be completely gone and you don't have to worry about removing it again when you wake up! Be sure to also check out pretty tunic dresses for summer and best moisturizer for acne prone skin.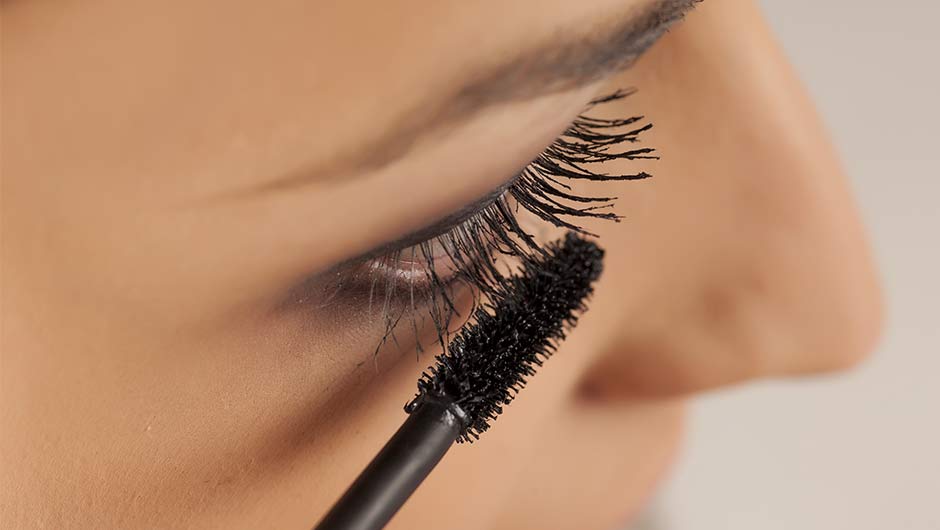 Once And For All, This Is The Right Way To Apply Mascara Without Getting Any On Your Upper Lid #YouCanDoIt
There is nothing more frustrating than spending time and effort on doing your eye makeup only to have it ruined when you apply your mascara. We all know the feeling--getting little black specs of mascara right on the crack of your eyelid as you're applying. Ugh, how annoying, right?! Luckily, it's actually pretty simple to avoid getting mascara on your upper lid. Follow the steps below to ensure your mascara goes only where it belongs--on your lashes! Step 1: Use a clean piece of paper or sticky note to put behind your lashes as a barrier to your eyelid. Step 2: Apply your mascara. Remember, start from the base and wiggle up your lashes for maximum fullness and even product distribution. Step 3: After you have applied the mascara, gently close your eyes or look down for 30 seconds to a minute. This will allow the mascara to fully dry so it doesn't smear on your lid. That's it, you are done! You will be surprised how much time you save during your routine by not having to remove mascara off your lid and fix your eyeshadow. Be sure to check out the best natural cleansers and the one thing our editors can't travel without.
These Are The 10 Best Rated Mascaras At Sephora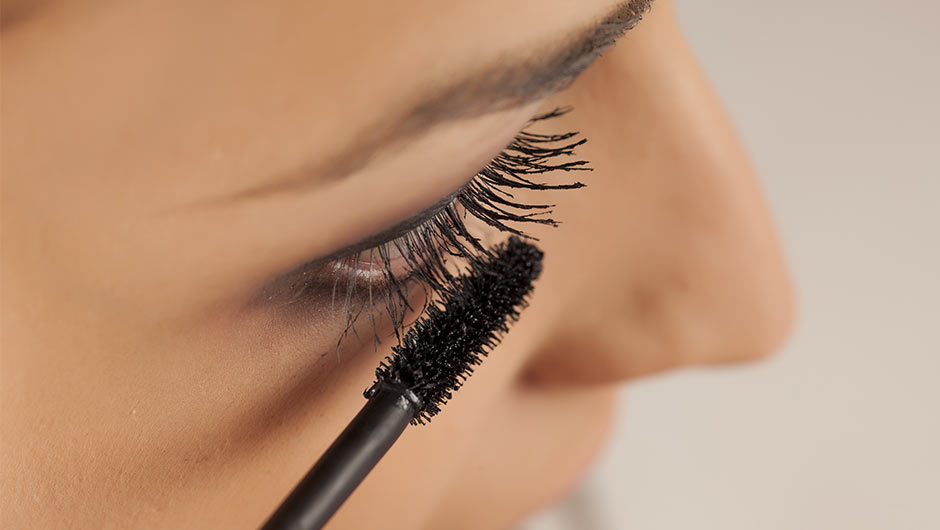 Why Get Lash Extensions When You Can Get The Same Look With Brush On Fiber Lashes From Cherry Blooms?!
Wouldn't be nice to have the look of lash extensions without having to pay for them or keep up with the maintenance?! I'm not one of those women that was born with long, thick lashes, so I need all the help I can get. Luckily, Brush on fiber lashes by Cherry Blooms gives me the look of lash extensions, no appointment or huge fee required! Now you're probably thinking that it takes a ton of time to use this product, right? Well actually it only takes 2 minutes and three simple steps. Within minutes you will have lashes that look 600% thicker, longer and natural. Here's how it works: Step One: Apply the transplanting gel. It sounds terrifying, I know, but don't be afraid to apply a generous amount. This is how the lash fibers stick. Step Two: Before the gel dries, apply the lash fibers. Position the wand in the middle of your lashes and slowly stroke upwards. Step Three: Re-apply the transplanting gel to lock the fibers in place. And that's it, you're done! If you want a more dramatic look, you can repeat steps 1-3 until your desired results. SHOP BRUSH ON FIBER LASHES BY CHERRY BLOOMS NOW Be sure to also check out the facial moisturizer Victoria's Secret models swear by and the most comfortable mules for Spring.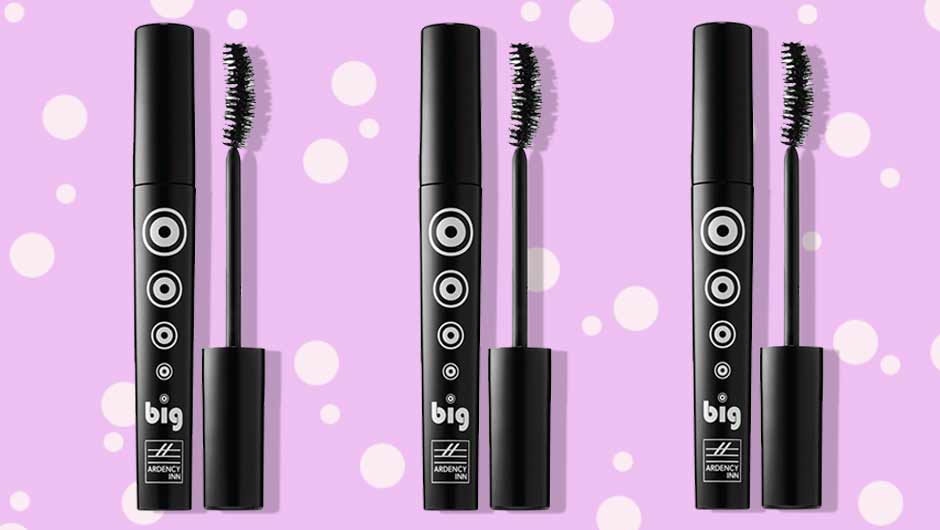 Ardency Inn's $25 Lash Enhancing Mascara Currently Has A Wait List At Sephora–Here's Why
Since I've been wearing makeup, mascara has always been the hardest product for me to find a favorite. I'll try one and love it, only to immediately feel like it isn't doing much for my lashes after about a week. That all changed when I tried Ardency Inn's Modster Big Instant Lash Enhancing Mascara. It is a total game-changer and I totally get why it's currently sold out at sephora.com It's amazing and I absolutely love it. The first thing that you'll notice about this mascara is that the brush is not only bigger than most mascara brushes, but its slightly curved. I love putting on this mascara because I notice a difference in my lashes instantly! The Modster Big brush is the first mascara to have two intertwined fibers that lengthen and give volume to lashes, plus the curved brush gives my lashes a noticeable curl like I have never gotten from any other mascara. When the mascara dries, it doesn't look clumpy or get flaky over time. And a bonus? My lashes still looked great after long days at work and a late night out, and I think we all agree that long-wearing mascara is the best. What are you waiting for!? Get on the wait list for this mascara ASAP! PS: Can't wait? Head over to ardencyinn.com and get your mascara ASAP! SHOP ARDENCY INN'S MASCARA NOW Be sure to check out best foundations with SPF under $15 and the most flattering eyeliner shades for different eye colors.
These Are The 10 Most Popular Waterproof Mascaras On Makeup Alley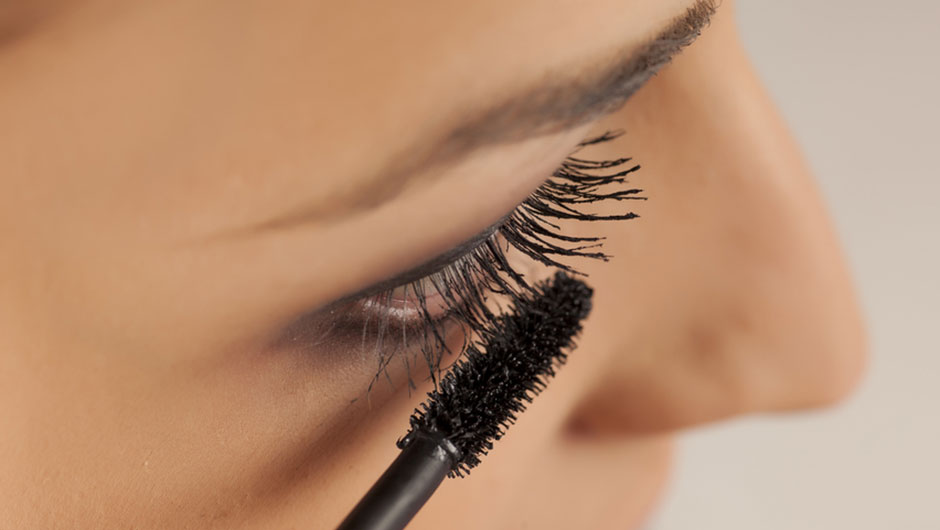 The Right Way To Apply Mascara, According To Makeup Artists
This Mascara Is Literally Like Lash Extensions In A Tube
When it comes to eyelashes, the best compliment anyone can give you is to ask, "Did you get lash extensions?!" That recently happened to me and I couldn't help but gush about the mascara that gives me crazy long and full lashes: Benefit's They're Real mascara! I always say mascara is one the two beauty products I can't live without. (Blush is the other one and this one is my absolute fave!) Without fail, it always wakes up my face and makes me look better. For a long time, I would use any mascara I could get my hands on, but ever since I started using They're Real, nothing else compares. The actual mascara isn't at all thick or clumpy. It goes on quite smooth and with just one coat my lashes look a million times better. The brush is also one of the best I've ever used. It deposits just the right amount of product while also stretching my lashes to their full potential. What I love most, though, is that the end result is definitely enhanced, but still looks totally natural. Hence, people ask if I have lash extensions because the mascara isn't conspicuous at all. It just makes me look like I have really amazing lashes. Whether I'm going to work or getting dolled up for a fancy event, this is the only mascara I'll use. SHOP THEY'RE REAL MASCARA NOW Be sure to check out the best drugstore beauty products and more SHEfinds beauty essentials. [Photo: Benefit]
The One Thing You Should Do When Putting On Mascara
If you consider mascara one of your top stranded-on-a-deserted-island beauty products, you're in good company. Longer, fuller lashes and a quick swipe of lip gloss are really all you need to take your look from pretty to pretty glam in just minutes. But, while lipstick application is fairly straightforward, there is one little-known rule you should be putting into play when applying mascara. Before you say it--yes, you must have an eyelash curler! But, believe it or not, that isn't the only mascara trick that will rev up your lashes in no time. The key is where you should place your mascara wand, and it probably isn't where you think. "After scraping off any excess mascara from the brush, I always start at the tips to elongate and define them," says Vivian Cook, head makeup artist and licensed esthetician at Sight Commerce. "For women who have thin lashes, volumizing mascara will weigh the lashes down and cause them to un-curl if you start at the base first.  So I apply mascara to the tips first, let them dry for a second or two and then proceed with the root of the lashes and upwards." Still find your lashes "un-curling" as soon as you coat them with mascara? Try this trick: "Use your blow dryer on the cool setting to dry them upwards," Cook says. "Remember to keep your eyes closed to prevent irritating your eyes." Location really is everything. For more beauty tips, check out how to curl your eyelashes with a Q-tip and 5 ways to make your eyelashes longer. Follow me at @lisacfogarty on Twitter. [Photo: inthefrow.com]
Mark Your Calendar! Pixi's Highly-Anticipated Lower Lash Mascara Launches On June 26
SHEfinds receives commissions for purchases made through the links in this post. Calling all mascara devotees! Here's a beauty launch you'll want to mark on your calendar ASAP. Pixi by Petra is releasing the one mascara your makeup bag is missing: a formula especially created for lower lashes! Pixi Lower Lash Mascara ($11) will be available at Target stores and on target.com beginning  June 26, so save the date. The specialized short bristle brush grabs and coats those hard to reach lower lash hairs like no regular mascara can and the waterproof formula really and truly stays put all day. I was lucky enough to get a sample of this goodness before it hits stores and it's so freakin' good I use it on both my top and bottom lashes. The brush is seriously so amazing at defining lashes. While you wait for Pixi's lower lash mascara to arrive, be sure to shop the brand's cult Glow Tonic and Eye Elixir. Be sure to check out the best beauty at Forever 21 and 8 Korean beauty products you need in your makeup bag.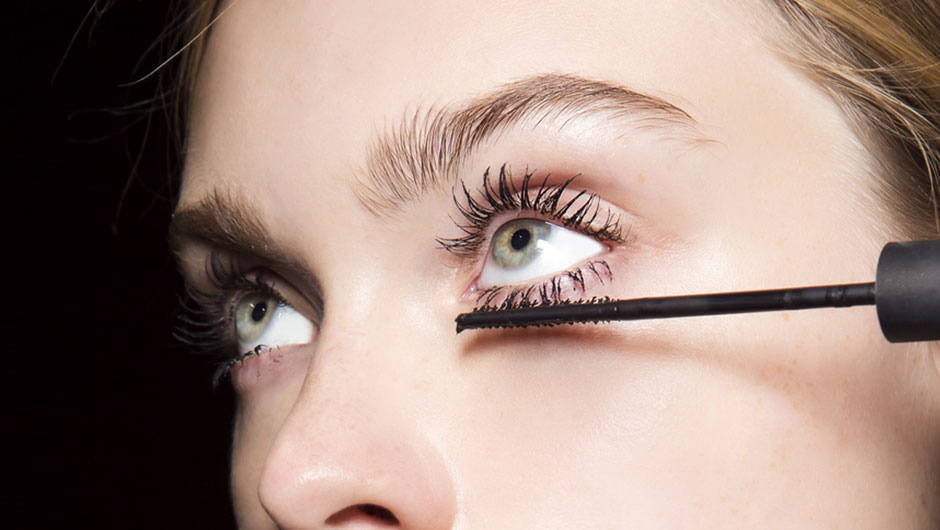 How To Not Get Watery Eyes When Putting On Mascara
I feel like such a rookie asking this--but does anybody else get teary eyed when they're putting on mascara sometimes? If I really try to get in there with the wand or apply too much, my eyes fill with water. I've often wondered if this was a personal problem, but apparently it's quite common--especially during allergies season. I recently got my hands on some tips from celebrity makeup artist Jamie Greenberg, who teamed up with Zyrtec to provide allergy sufferers some much-needed beauty tips ('cuz we all know that allergies ain't cute). Here's what Jamie had to say on the topic of watery eyes: "Be sure to apply mascara by starting at the root of your lashes and drawing the wand upwards in one steady motion," Jamie advises. "Avoid wiggling the wand or blinking, as that can cause eyes to water even more and leave you with smudges." Interesting! If the watery eyes get really bad, Jamie suggested using disposable mascara wands. "You will avoid allergens and other build-up that can occur on reusable wands." Jamie likes Neutrogena Healthy Volume Mascara ($7.99) best. #TheMoreYouKnow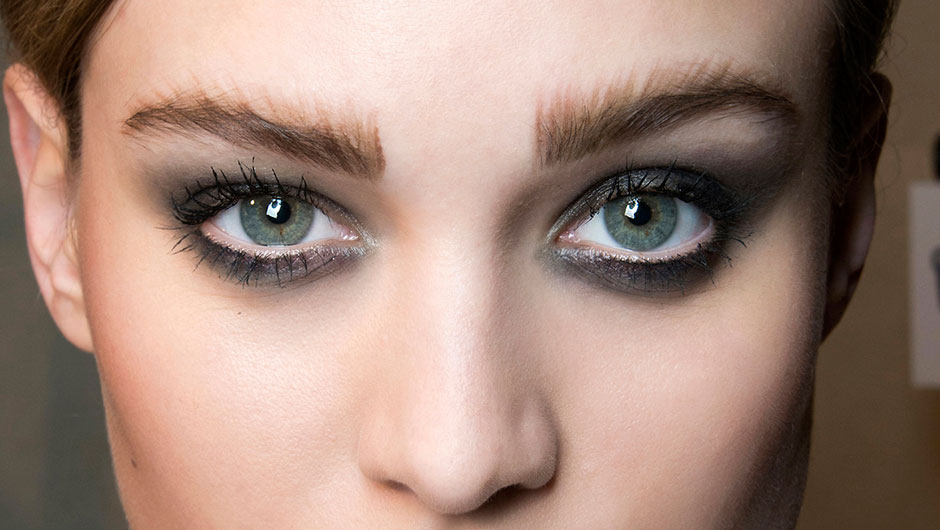 3 Simple Ways To Prevent Eye Makeup From Getting Underneath Your Eye
More than ever before, long, luscious lashes are at the top of pretty much every woman's wish list. But it takes a whole lot of mascara to create doe eyes and some of that eye makeup doesn't always stay where it should all day. The more coats of mascara you apply, the higher the chance that flakes will show up underneath your eyes as you rush from your morning commute to work to after-work drinks. Sarah Mohamed, bridal makeup artist at Blushing Brides Boston, offers 3 tips to help prevent flakes and smudges from appearing throughout the day. 1. Go easy on the concealer. "We all have under-eye puffiness, circles, and purple lines that we're all too eager to cover with concealer," Mohamed says. "However, the absolute worst thing you can is use too much concealer because that almost always guarantees flakes and smudges. The over-distribution of moisture and powder, which your lashes will consistently bat against, can cause mascara to become wet, smudge, and then flake which is obviously no good. Avoid this by covering your under eye circles properly: sparingly." 2. Don't use old mascara. "When mascara expires, it dries out and becomes clumpy in texture making it more like to transfer and flake," Mohamed says. "For those unfamiliar with the time stamp of makeup, toss your mascara every 3-4 months at the very least. Ensure your mascara is replaced after 3 months to prevent those ever-dreaded flakes from dusting your cheeks. It's that simple!" 3. Keep your hands off. This one is just plain ol' common sense, but worth repeating. Whether you're stressed after a big meeting or fading fast at 4pm, resist the urge to rub your eyes. Just three steps to remember for more flawless eye makeup? Simple indeed. For more beauty tips and news, check out how to prevent eyeshadow from creasing on oily eyelids and how to never get mascara on your top lid again. Follow me at @lisacfogarty on Twitter. [Photo: Imaxtree]
How To Clean Mascara Off Your Eyelid Without Ruining Your Eye Makeup
SHEfinds receives commissions for purchases made through the links in this post. It happens all too often. Your eyeshadow and eyeliner look flawless. You begin applying the final magical touch of mascara and then, in a flash, your entire look is ruined because that mascara wand made contact with your eyelid, leaving inky black splotches that are impossible to remove without also removing the rest of your eye makeup. Before you moan and groan and reach for your makeup wipes, take this advice from Sarah Mohamed, bridal makeup artist at Blushing Brides Boston: purchase the right tool ahead of time so you can clean messy mascara in a snap. "One of my most glorious discoveries, years ago, were dual-pointed (AKA 'precision' pointed) Q-tips," Mohamed says. "These are very commonly used by anyone and everyone who finds themselves applying makeup on the regular, whether on themselves or someone else. You'll find that these come in one of two varieties: one end looks like a your typical household Q-tip, while the other is pointed; the second variety has two precision points." Mohamed recommends keeping a bottle of lotion-based makeup remover in your makeup bag at all times to combat a smudge situation. "Take the Q-tip's pointed end, dip it very sparingly into the eye makeup remover," she says. "Gently dab at the smudge until removed. When completed, go over to re-blend and fix. You'll never know that little smudge was there." If you blinked too soon and got mascara dots in your under-eye area, Mohamed says you can follow the same procedure with your precision Q-tip: "Re-blend with your powder brush to remove any sheen, and you're good to go." For more beauty tips and news, check out a step-by-step guide to removing your eye makeup (without removing your eyelashes) and the most effective way to remove lipstick (because makeup wipes taste gross). Follow me at @lisacfogarty on Twitter. [Photo: Imaxtree]
tarte Just Dropped Their Highly-Anticipated New Lash Paint Mascara–Get One Before They're Gone!
Calling all mascara addicts! Chances are you've been hearing rumblings about the latest, great mascara from tarte cosmetics, a mascara that promises to increase lash volume by 2700%. Well guess what? Today is the day. tarte's brand-new Lash Paint Mascara is now available! Just about everything tarte makes is nothing short of magical, but this mascara is seriously next level. Available only in jet black, this new formulation--which just so happens to be vegan!--really and truly gives you mega lashes. The brush is super soft making application simple and the mascara goes on smooth and clump-free. Our advice? Place your order ASAP before this must-have is gone! tarte tarteist™ lash paint mascara ($23) SHOP TARTE LASH PAINT MASCARA NOW For more beauty tips, check out how to fill in your eyebrows and Gwyneth Paltrow's new makeup line. [Photo: tarte cosmetics]
How To Never Get Mascara On Your Top Lid Again
There's a good chance you've been using mascara since you were a teenager and yet, you still manage to royally mess up the application every once in a while. Despite practicing every day, many women are left having to dream up creative ways of removing mascara that has smudged on the eyelid which, of course, only ruins your eyeshadow and adds minutes you don't have to your morning routine. The best way to avoid smudges is by preventing them and the makeup pros over at Makeup Geek have5 fail-proof mascara application tips that will help you keep your mascara where it belongs--on your lashes, not your eyelid. 1. Choose your mascara wisely. Select a mascara formula that is known for delivering a clump-free experience and make sure it isn't expired (which only adds clumps). Note that your mascara needn't cost a small fortune--classic products like L'Oreal Paris Voluminous Mascara and Maybelline Great Lash Mascara are favorites among makeup artists. 2. Scrape off any excess mascara. When you pull out your wand, always scrape off excess mascara so that the formula doesn't clump and lessens your chances of transferring makeup to your lid. 3. Look ahead. The way you position your mirror and face directly impacts whether your mascara application is a disaster or success. Make sure you're looking straight ahead and start off with your wand at the base of your lashes. Wiggle the wand side to side and sweep up. Continue to apply coats until you get your desired volume. 4. Tilt forward for bottom lashes. In order to avoid getting mascara on your cheek, tilt your head forward a bit when you apply mascara to the bottom lash row and wiggle the brush side to side. 5. Use a post-it note. Not confident that you have a steady enough hand to keep mascara from smudging? Grab yellow post-it notes and place one below your bottom lashes and one above your top lashes to ensure any excess mascara is captured on the paper. Check out Makeup Geek's makeup tutorial to see how easy mascara application can be! [youtube]https://www.youtube.com/watch?v=InA8Xbg-hvo[/youtube] For more beauty tips and advice check out what your eyebrow shape says about you and how to remove even the most stubborn mascara in under a minute. [Photo: Imaxtree]
You Don't Need To Spend More Than $10 For Fuller Lashes–Just Buy This Mascara
One of my favorite makeup products is mascara. I feel like it makes my otherwise boring brown eyes pop. Fortunately, my parents' genetics have gifted me with naturally long and curled eyelashes. Thanks, mom and dad! While I love mascara, I don't believe in spending more than $10 for it. My favorite mascara can be found at pretty much any drugstore, which is just another reason why it's awesome. It's called CoverGirl Full Lash Bloom Mascara ($8.99) and it belongs in your life ASAP. CoverGirl Full Lash Bloom Mascara ($8.99) Okay, so here's why I love it. You know how mascara causes your eyelashes to feel stiff or brittle when the product has dried? Well, Full Lash Bloom keeps your lashes soft to the touch, as if you aren't wearing any makeup. The brush is super easy to hold and the petal-shaped design allows your lashes to look full and separated. Oh, and totally forget about clumping! The product glides on smooth and doesn't flake off, so it's perfect for contact lens wearers. To show you how much this mascara truly extends lashes, take a look at my before and after picture below and see for yourself! The left side is before and the right side is with roughly one coat of mascara. Trust me, once you try this mascara you'll never want to spend the money on a more expensive one. GET YOUR OWN NOW Don't miss Kim Kardashian's blonde hair and how to remove stubborn mascara in under a minute! [Photo: CoverGirl]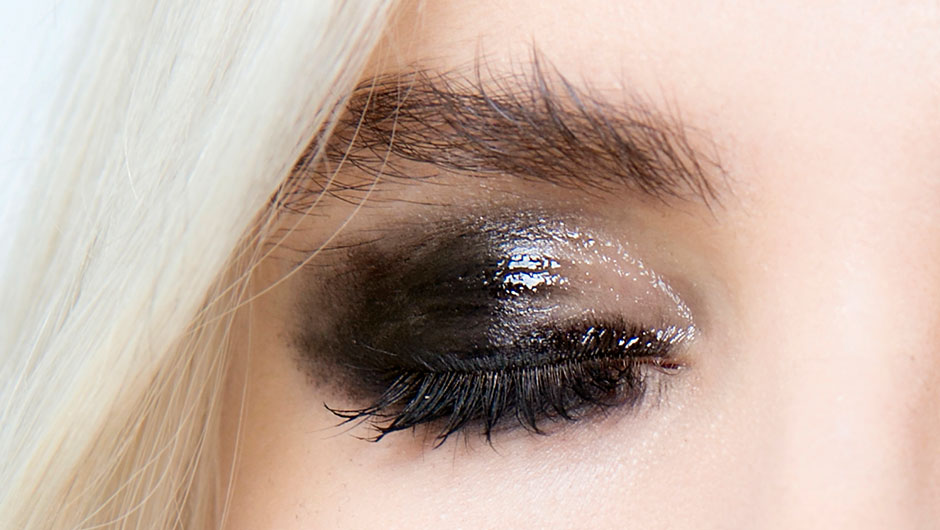 How To Remove Even The Most Stubborn Mascara–In Under A Minute
I recently found myself at a loss when, after trying a popular brand of mascara known for its staying power, I discovered the hard way it had every intention of staying on my lashes for the rest of my life. None of my cleansers or makeup wipes did the trick, and even baby oil--a last resort for me--failed at dissolving the clumpy mess. If only I had known the secret to removing stubborn mascara is something in the kitchen--coconut oil! Molly Leahy, bridal hair and makeup artist at Blushing Brides Boston, explains how to remove mascara using everyone's favorite cure-all oil. 1. Remove false lashes first. "If you have any type of false lashes, remove those first if you plan on reusing them," Leahy says. "If they were applied using a basic lash glue, they should pull off very gently. If you find them resistant, then dip a cotton bud in some eye makeup remover and run it against the lash line gently to help the removal process." 2. Bring on the coconut oil. "My absolute favorite makeup remover is coconut oil," Leahy says. "It's hands down the most effective makeup remover I've ever used. Take some (preferably organic) coconut oil and rub it in your hands to make sure it's melted since it will solidify in colder temperatures. Rub it all over your face in circular motions. Feel free to go over your closed eyes with the oil--it's gentle and removes waterproof mascara like a dream." I have been using coconut oil ever since my horrific stubborn mascara experience and it removed makeup in seconds. I gently rubbed the oil on my lashes using just my fingers and the makeup just slid off. 3. Grab a washcloth. "Once you feel like the coconut oil has broken down your makeup, use a warm wet washcloth to remove everything from your face. Since oil and water repel each other you need the washcloth to rub the oil off your face," Leahy says. 4. Cleanse your face. While some folks like to remove their makeup and call it a night, Leahy says she prefers to then go in with a cream face cleanser to make sure she doesn't have too much leftover oil on her face. "Just wash your face as usual," she says. "You shouldn't need an exfoliating cleanser since you used a washcloth to remove the oil which would've already exfoliated." 5. Tone and moisturize. Follow your cleansing routine with a toner and your favorite night cream and moisturizer. For more beauty news and tips, check out 3 stunning eyeshadow looks that aren't a smokey eye and a step-by-step guide to removing your makeup. [Photo: Imaxtree]
This Mascara Is Basically Like An Instant (And Affordable!) Eye Lift
If you've ever doubted just how big a difference mascara makes, you're about to be convinced once and for all. Behold what Rodial's Glamolash Mascara can do: Not only does a good mascara make your lashes look longer and fuller, but it wakens up your eyes making your entire face look brighter and more youthful. And this mascara is way better than good. If the picture isn't proof enough, watch this video and prepare to be hooked! Be sure to check out this amazing at-home hair removal device and leggings that slim your legs. [Photo: Joyus]
7 Things You Never Knew About Maybelline Great Lash Mascara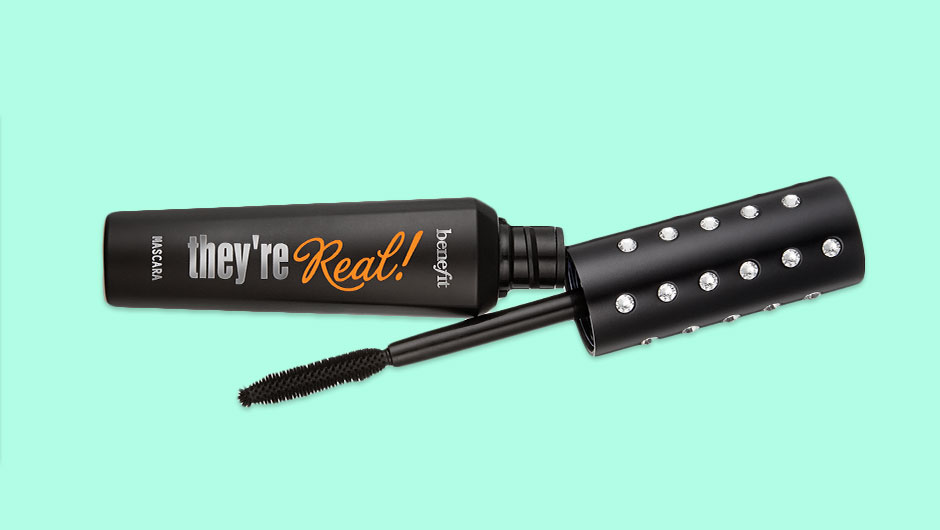 Benefit Glammed Up Their Bestselling They're Real! Mascara Just In Time For The Holidays
There are some beauty diehards that love the thrill of trying a new product; there are others, however, who know what they like and are more than happy to stick with what they know. If you happen to be the latter--or are shopping for someone who's the latter--we have great news for you. Just in time for the holiday season, Benefit decked out their bestselling mascara with Swarovski crystals! They're Real! Limited-Edition mascara features the same great formula we all know and love, with a little added sparkle for the season. That means you'll feel extra glam pulling it out of your makeup bag when it's time for a touch-up. Even better, it's totally Instagram-worthy so you can show it off on your beauty vanity. This item is limited-edition, which means it's going to sell fast and once they're gone, they're all gone. Get yours ASAP! SHOP THE LIMITED EDITION THEY'RE REAL MASCARA NOW For more beauty tips, check out the one thing you shouldn't do when applying mascara and Deborah Lippman's Empire nail polish trio.
The One Thing You Shouldn't Do When Putting On Mascara
Mascara may seem like the most foolproof cosmetic, but in reality it can be a maddeningly perplexing makeup tool.  It seems like no two applications are ever alike and clumps appear out of the blue. Why is mascara such a random and fickle product? Turns out it has a lot to do with the one thing most women seem to always get wrong when applying it. "The number one mistake women make when applying mascara is rushing through the application and not bringing the wand close enough to the roots of their eyelashes," says Ramy Gafni, a New York-based celebrity makeup and brow expert and author of How To Fake Real Beauty. "For the best results bring the wand as close to the roots of your lashes and wiggle the wand left and right as you pull it though your lashes. This will coat the entire lash evenly from root to tip, resulting in fabulous lashes." Makeup Artist Liz Fuller agrees and adds, "You want the majority of the product at the base, which helps to create the look of thick, dark lashes. A lot of women apply in an upward motion that leaves mascara at the tips, depositing a lot of the product at the tips, which weighs down the lashes." If you've already got this tip down and still don't feel like your lashes are as luscious as they should be, here are 3 more ways you may be thwarting your own efforts to get gorgeous eyelashes. You are curling your lashes after applying mascara. Always use an eyelash curler before mascara--never after its application. Not only will this prep your lashes, it will save them extreme damage. "Curling lashes after applying mascara can cause the lashes to break," Fuller says. "Mascara hardens on the lashes and when you clamp down on them there is the likelihood that you are going to snap them in half." You're sleeping in your mascara. That little rule about removing your makeup before bed applies to mascara, as well. But some women may think they're scrubbed off all of their mascara, only to wake up the next morning and, unbeknownst to them, actually apply new mascara over an old coat. Zain al-Thawadi, director of OAT Group, offers this great tip on effectively removing mascara: "I would recommend using eye make-up remover with a cotton ball or bud, then brushing the eyelashes with an eyelash brush that is coated with eye make-up remover or caster oil," al-Thawadi says. "Use the eye makeup remover again with a button ball or bud to remove that tiny amount of residue that makes the difference between a beautiful application the next morning, or a borderline disastrous clumpy or fake thick-looking application." You're not using a great wand. If you find a mascara wand that works for you, don't chuck it out when your mascara runs out--hold on to it because, as Megan Cox, founder of Wink Natural Cosmetics, tells us, a fab wand can be even more important than your mascara formula. "The biggest problem is that women don't choose a brush that separates their lashes, Cox says. "Try to find a brush with many small, tough bristles that won't stick to themselves. You can pick up a mascara like Benefit's They're Real!. It's mostly about the brush, rather than the formulation, so when you find an awesome brush, feel free to clean it and put it in a new bottle of mascara." For more beauty tips, check out 11 facts you never knew about Essie and the best new eyeshadow palette for beginners.
These Are The 6 Best Drugstore Mascaras–All Under $8
How To Apply Mascara Without Getting It On Your Eyelid
Mascara is the equivalent to water for beauty mavens--even those of us who prefer a natural look think of it as the number one (and sometimes only) cosmetic needed to open our eyes and make us look alive and healthy. Outside of lipstick, it's also the easiest cosmetic to apply--it doesn't require the contouring skills of a Kardashian, nor do you need to know your exact eye shape or own a hundred brushes that each perform a separate function. Pick your poison: black, brown, or a fun color, choose the wand of your desires, and spend about 20 seconds each morning lengthening and thickening your lashes. The voila!--instant glamour. Oh, if only it were that easy. In reality, a lot can go wrong with mascara. It can clump. Gunk up your lashes. And, worst of all, accidentally end up all over your eyelids --the eyelids you just spent 30 minutes highlighting and contouring with four eye shadow shades. Never fear: a few tricks of the trade will stop you from making a big mess the next time you have five good minutes to turn yourself into a goddess before the next train departs. 1. Use a business or playing card. Cards aren't just for fun. Lori Lieb of Bodyography suggesting holding a card horizontally down over the lid onto the base of the top  lashes. Do the same for the bottom lashes and press it under the lash curve at the base of the lashes, resting it lightly on the cheek. "This stops the mascara from ruining your beautiful eye look," Lieb says. "Similarly you can use a wedge sponge for this method as well. " 2. Substitute your mascara wand with a fan brush. "Another trick that many makeup artists use is to apply mascara with a small, and I mean tiny, fan brush," Lieb says. "Just rub your mascara wand across the fan brush to deposit product and use the brush to apply. It is so precise it is almost foolproof and gets right between the lashes for extra fullness." 3. Use a small angled liner brush. Wedding makeup and hair artist Molly Leahy at Blushing Brides recommends dipping a small angled liner brush into either your mascara tube or black gel liner and brushing it onto the tops of your lashes right by the roots. "This process will give you great control over where you put the product without having a bulky mascara wand so close to your eye," Leahy says. "Then you can finish off the ends of your lashes with your regular mascara wand. I find that this tip works amazing for people who have very light eyelashes naturally and usually don't think they can wear mascara." 4. Tape it. "Take a piece of tape, press it on your pants a couple of times to remove most of the stickiness and then place it on your eyelid where your lashes are," Leahy says. "Any mascara that wanders will hit the tape and then you can just remove the tape at the end with all of the mascara on it." The one caveat to this trick: you must apply the tape BEFORE your eye shadow or, you guessed it, you run the risk of removing ALL of your eye makeup. 5. Position yourself properly. How many of us apply mascara while staring straight on into the mirror? This is the exact opposite of what we should be doing if we want to avoid a mascara mess. "Tilt your head back when applying your mascara so if the wand does go up too far it will hit air not your face," Leahy says. "On the other side, you should be tilting your head forward when applying mascara to the bottom lashes." 6. Don't remove wet mascara. If you've tried every trick imaginable, but still get mascara on your lid, the best thing you can do is NOT rub it off immediately, Lieb says. "Wait till it dries, grab a cotton swap, and it will just flake off, not making a mess at all!" For more beauty tips, check out the correct order to apply your makeup and the 10 most popular nail polish shades around the country.
How To Make Your Eyes Look Bigger
Our nation's obsession with Kylie Jenner's inflated lips will come and go, but one timeless beauty tip we'll forever treasure? Bright, wide Bambi-like eyes. We all want 'em, but with so many general tips out there that rarely take eye shape into account, we may not be getting the most out of our makeup. If you weren't born with naturally large eyes (I count myself as a member of the hooded-eyed brigade, or as I prefer to call us: girls with bedroom eyes), there are a number of super-simple makeup techniques that will give you big, beautiful eyes in just minutes. Before we focus on how you can enhance your distinctive eye shape, here are a few universal eye-widening tips: 1. Cover dark circles under your eyes. "Shadows or any dark coloring can make your eyes look smaller," said stylist and wardrobe Consultant Allie Brandwein. "Use your ring finger to dab on your favorite concealer." If you can splurge a bit, you won't regret trying NARS Radiant Creamy Concealer. Otherwise, Neutrogena 3-In-1 Concealer for Eyes is a fabulous find--and priced at less than $10. 2. Fill in your brows. "If you have sparse eyebrows like I do, it helps to fill them in so they look more prominent," Brandwein said. Anastasia Beverly Hills Brow Powder Duo comes in 11 shades and will last you a gazillion years. 3. Swipe a beige or champagne liner on your waterline. I discovered this tip just a few months ago and, as a woman with smallish eyes, I have to tell you it's a game-changer. It's the number one way to look more alert in the morning after a rough night. Instead of using a white liner, which I find too harsh and unnatural, I swipe a bit of Tarte Inner Rim Liner on my bottom waterline, which is the bottom rim where your eyelid meets you eye, and--voila--I actually look alive and ready to face the world. 4. Use mascara--correctly. We all know we have to use mascara to achieve the ultimate eye, right? But I'm afraid there's a right way and a wrong way to use this magic potion. "Place mascara on the outer corners of upper and lower lashes from center to corner," says stylist Gretta Monahan, style expert on the new TLC series, Brides Gone Styled. "Make sure to pick an extra-long wear type so that it does not dull throughout the day." One to try? Topshop False Lash Mascara Intense.  For a lash boost, warm your lash curler on medium heat with your blow dryer and press a curl into the center of your top lashes, Monahan suggests. "This will produce a big eye look, versus trying to curl the entire length of lashes." Okay, ready for your own, personalized guide to doe eyes? Ann Marie DeMauro, owner of PrettyCommittee, is here to break it down. If you have hooded eyes (like me and Blake Lively!), here's what to do: - Apply a darker shade shade of eyeshadow close to the lash line, the a medium shade in your crease and the lightest by the brow bone. - Tight line your eyeliner on your upper lid and give it a little wing to open your eyes even more. Place your thumb gently in the crease of your eyeball and expose the lash line, then smudge your pencil. With your eyes still open, mark where you want the wing be on the outer edge of your eye and work your way in. If you close your eyes to do this process you can lose the wing altogether once you open them. - Line your lower lashes about half way just under the lash line and use a pencil in a lighter color than the top line. For example, if you use black on top, use plum on the bottom. Then smudge. - Put a white or cream colored liner on the lower lashes above the darker line and into the corner, as it really opens the eyes. - Curl your lashes and use mascara. Instead of using a second coat of mascara, add a second coat to the outer upper lashes, blending inward.  If you have close-set eyes (like Jennifer Aniston), here are some techniques to try - Apply eyeshadow to the crease of your eye--this is really important with close-set eyes. Keep your eyes open when applying to your crease so that you don't bring it too close toward your nose. Once you have the shadow where you want it, feel free to close your eye and blend. - Graduate the eyeshadow color on your lower lid from dark to light, working from the outer corner of the eye in. - Use a neutral color on your brow bone, then blend a bit of shimmer on top from the arch out. - Add a little dot of shimmer on the inner tear duct. - Use a dark liner for the outer edge of the eye, both upper and lower, and about three quarters of the way through, change to a light pencil, bringing that to the inner corner. Greens and golds are great for this trick. - Curl your lashes and use two different colored mascaras. "I like to use brown for the inner lashes and black for the outer lashes. It brings more light into that inner corner," says DeMauro. If you have mono-lidded eyes ( like Lucy Liu), try these tricks: -  Think ombre. Graduate color up from the lash line to the brow, darkest to lightest. This will open the eye. And you don't have to stick with two or three colors--go for four or five," DeMauro says. - Keep the darkest eyeshadow color at the lash line and don't be afraid to pack it in low on the upper lid. Blend upwards and out as you graduate to the brows to achieve a sultry look to the shadow. - Apply shadow on the lower lash line to open up the eye even further. Use the light color for your brows on the inner corner and work your way to the outer corner with the darker shades of shadow. - Take your eyeliner and mark where your want the wing to be and then close your eyes and really work that liner in, tight lining in the upper lashes and giving yourself what seems to be a fat line. Once your eye is open it will look like a thin beautiful line and closed it looks dramatic, which is why so many people love this eye. Open and close your eye to check that you have enough. - Line your lower lashes to polish the look. Work the liner into the lash line, then let the shadow you've applied do the the rest. - Use all black mascara if you have wide-set eyes; If you have close-set eyes, use brown mascara on the inner lashes and black on the outer lashes. And don't forget to curl! Lastly, if you have almond eyes (like Natalie Portman), consider these tricks: - Angle your eyeshadow and liner so it's thicker on the outer corners and thinner on the inner corner. Start with a medium shade and apply it all over the lower lid and crease, then select a darker crease color and apply that to the outer corner of the eye in a sideways V-shape. Blend the color into the lash line halfway and also blend the crease toward the inner corner of the eye. - Take the lightest shade of shadow and work that over the brow and pop a little on the inner corner. For a little drama, you can take a shimmer shadow and just pop a little directly in the center of the lower lid to open the eye up a little more. - Follow the natural shape of the eye with eyeliner. Start with your eyes open and tight line your eyes, making sure to put your thumb gently in the crease so the lash line presents itself and fill it in. When you get to the outer corners, fatten your line a little and smudge away and repeat on the bottom, keeping it in the lashline. If you're in the mood for more of a wing, make sure you create the line with your eyes open. "If you do it with your eyes closed, the wing may disappear as soon as you open your eyes," DeMauro says. - Add a cream or white liner above the dark line on the lower lashes to open up the eye even more. - Curl those lashes and get them ready for mascara. Either apply dark brown mascara on the inside and a black on the middle to outer lashes or apply two coats of black on the outer lashes to give more volume on the outer corners of the eye. Have any personal makeup tricks to create big, doe eyes that you swear by? Share them in the comments! Be sure to check out how to prevent razor burn and the best deodorants that prevent sweating.
The Best Mascara For Every Occasion (Yes, You Need More Than One)
Mascara is a staple in any woman's beauty arsenal. Whether you go dark and dramatic or opt for a simple clear coat, your lashes always need some love. However, that doesn't mean that mascara is a one-size-fits-all product, or that you only necessarily need to limit yourself to one particular tube--some serve different purposes than others. Depending on the makeup (or lack thereof) you have on or the event you have in mind, some mascaras are better. Click through our slideshow to see some of our favorite mascaras, and decide which one is best for you! For more of the best mascara, take a look through our guide. And don't forget to check out: a beginner's guide to filling in your eyebrows, how to get away with wearing neon makeup to work and at-home zit remedies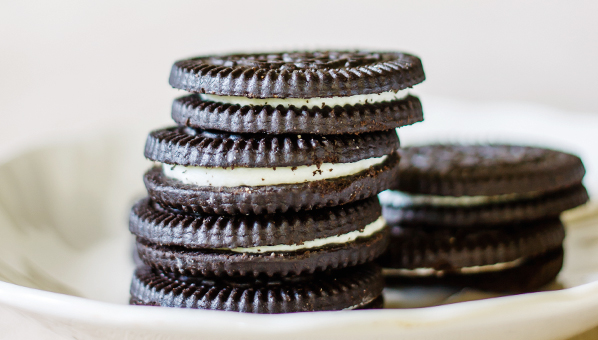 VIDEO: How To Turn Oreos Into Mascara
Youtube makeup artist Katherine Ward recently released a tutorial on how to turn Oreos into mascara. Yes, you read that right: America's favorite is so much more than just your go-to midnight snack, it can be used as makeup. The process is so easy, you'll be grabbing your coat and wallet and heading out to the nearest grocery store the minute you reach the end of this post (if not to try this hack then at least to get some Double Stuffeds). To get started, you'll need rubbing alcohol, a cotton ball, a small container (think lip balm tin or something along those lines), a spoon, a plastic bag, water, a small bowl for mixing, eye or face primer and, of course, Oreos. Got everything? Great! Here are the steps: Soak a cotton ball in rubbing alcohol and clean out your small container to get rid of any germs. You're already putting food right up by your eyeballs, so you don't want any surprises of the bacteria variety. Take your Oreos, and using the old twist-and-pull method, separate them and scrape out the cream. Do with it what you will, we won't be using the cream for the mascara! Put your cream-free cookies into your plastic bag, and take out your day's frustrations on them by crushing them with the back of your spoon until you've crumbled them into a fine powder. Spoon the powder into a small bowl, add water and mix well. Then, add your face or eye primer (this is where I remind you that makeup is not food). Once you have a cake batter-esque consistency, transfer it into your final small container. Dip a clean mascara wand into your new favorite product, and apply normally. Voila! Your lashes are now painted with a cookie. Want to see how it's all done via video? Check it out below: [youtube=https://www.youtube.com/watch?v=qL0k6VhuaME] For more hacks, check out: 9 at-home teeth-whitening hacks, how to unpill a sweater and DIY skin exfoliants using Vita Coco oil [Photo: Shutterstock]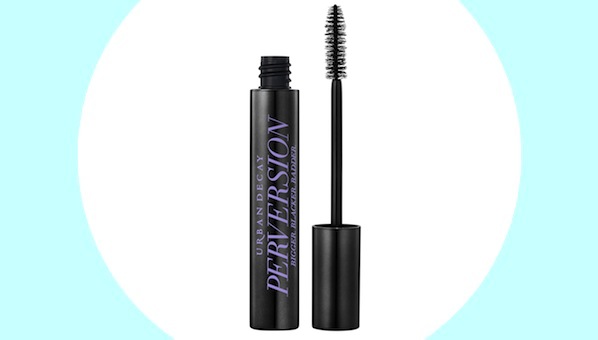 Urban Decay's New Mascara Is Here & Promises To Keep Your Lashes Clump-Free
Now that we're over the Benefit eyeliner hype, it's time to get excited all over again, because there's more eye makeup in town. But this time, it's not liner we're jumping up and down about. It's mascara. Everyone knows the importance of long beautiful lashes, and Urban Decay is no exception. Today, UD released their new Perversion Mascara ($22) with the tagline "Bigger. Blacker. Better." With confidence like that, we knew this was going to be good. Perversion only comes in one color, and it is the boldest, most intense, deepest black you're ever going to find, which makes it perfect for nights out. Aside from the color, Urban Decay promises that you can apply and reapply this mascara as many times as you want and it will NEVER get clumpy or sticky. (Aka. It'll take you from day to night without a problem.) This mascara is so good, you'll look like you're wearing falsies all the time. Actually, you'll probably never have eyelash envy again, because yours will be the best. So if you want to finally achieve perfection, you should probably get a tube of this stuff right now! And, we suggest you hurry. Once everyone finds out how great this mascara is, it'll sell out in no time. Just click the link below. GET URBAN DECAY PERVERSION MASCARA NOW Urban Decay Perversion Mascara ($22) For more beauty products, check out: Stila eyeliner,  the best eyeshadow palettes, and the Nordstrom Anniversary sale.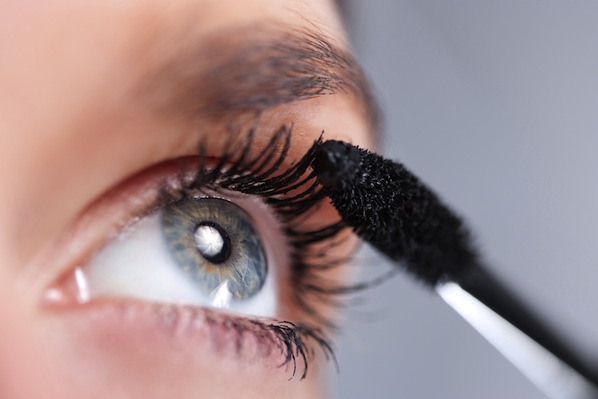 The Best Way To Put On Mascara: It's Not What You Think
I've been using mascara for years and I still can't figure out how to totally avoid clumps. Some mornings, I think I'm about to swipe on the perfect layer of goop and then that chunk appears. I try and try to get rid of it, but I end up just looking like I got knocked out by Mike Tyson. So at this point I'll try anything that promises no fuss. And according to Real Simple, all you have to do is swipe the formula on your arm hair before applying. But there's some other tricks you should do first. CLICK HERE TO READ MORE And don't forget to check out: Beyonce's new album, 25% off at Vince Camuto and Taylor Swift chopped off her hair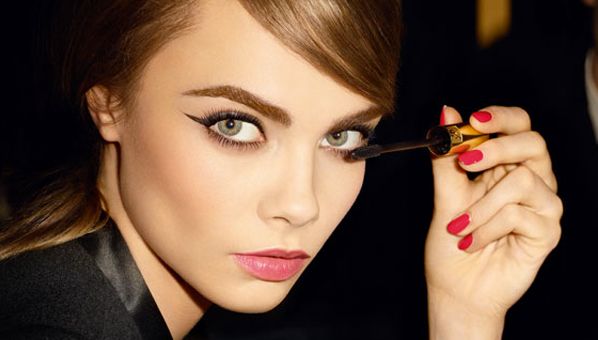 Baby Doll Dresses Are Out–Baby Doll Makeup Is In.
Cara Delevingne has made quite a living off her doe-eyed look, and the baby supermodel just landed a new campaign with YSL promoting a mascara that promises "volume and lash-by-lash separation for a wide-eyed effect." So, basically, you can look just like her! Here's hoping. The Yves Saint Laurent Mascara Volume Effect Faux Cils Babydoll ($30) is also advertised as a one-stroke mascara, meaning you don't need to slop on layer after layer to get good results. Perfect for an on-the-go model--or a soccer mom. For more beauty news, check out Dior's Nail Glow polish (it's a 2-in-1 French manicure!), Kate Spade's Living Colorfully fragrance, and Sephora's $7 life-changing tool.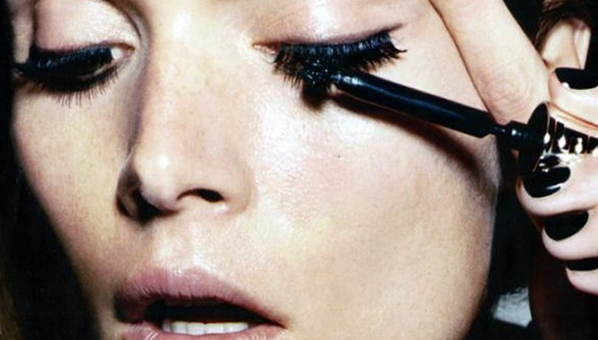 You're Probably Putting Your Mascara On Wrong
News flash: Walking away from the bathroom mirror without mascara smeared across your face doesn't mean that you're putting it on correctly. As many a makeup artist will tell you, mastering mascara isn't difficult, but it does take a bit of know-how. To help you see the error of your ways, we've compiled a list of 6 things you're doing wrong - plus, easy modifications to fix those mistakes. See them all in the slideshow. For more beauty tips, read about how BB creams can help your hair, seven ways to style post-gym hair, and ways to whiten your teeth that will cost you nothing.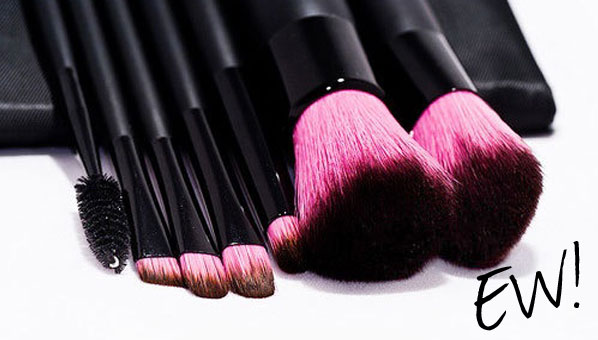 Is Your Makeup Expired? We've Got The Shelf Lives Of All Your Products Here
As ladies, it's pretty much our natural born right to hoard piles and piles of beauty products, but much like beauty itself, the products that you (well, if you're anything like me) rely on to diminish under-eye bags, cover blemishes and perk up your peepers won't last forever. I can't imagine that many women bother to catalog when they opened each lipstick, eyeshadow, moisturizer or nail polish, but you should always have a good idea of when you purchased your makeup. Hint: if you can't remember that far back, it's probably time to purge. Not only do some products lose their potency over time — oxidation is the unfortunate destiny of most anti-aging moisturizers — but others can become breeding grounds for bacteria, making them downright unsafe after a few months. Because tricks like adding non-alcoholic toner to your water-based foundation or adding acetone to clumpy nail polish will only take you so far, it's better to find out if the gas-like smell permeating through your mascara is normal (it's not). Find out if it's time to invest in a new tube by clicking through. CHECK TO SEE IF YOUR BEAUTY PRODUCTS ARE EXPIRED Want to feed your makeup fix? Find out this season's most wearable beauty trends, take a peek at Butter London's Fashion's Night Out Lip and Tips Duo, or find out what you'll look like in a few years after the sun's done with you!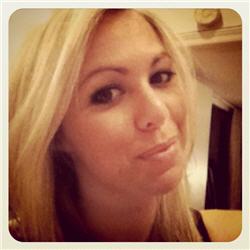 You Can Now Pre-Order Guerlain's Life-Changing Noir Mascara (With A Built-In Mirror!)
That's me, going to town with the Noir G mascara. Earler this fall, our friends at Guerlain scooped us to a top-secret product they were launching in 2012: their Noir G Mascara -- an eyewear update to their insanely popular (and award-winning) Rouge G lipstick, which has a built-in mirror, and unparalleled long-lasting quality. (more…)
Look Like A Model: Backstage At Elise Overland and Rebecca Minkoff
With Fashion Week in full gear, it seems that one designer after the next has been sending inspiring hair and makeup looks down the runway. But we have to say, in terms of tresses, we especially loved the soft, tousled waves at Rebecca Minkoff. To achieve the look, Ouidad stylists used some of these key products. Stylists worked Ouidad's PlayCurl Volumizing Foam ($22) through models' hair, giving it a needed boost so that curls would take hold. After loosening the curls, Ouidad Styling Mist Setting & Holding Spray ($15) was applied to hold waves in place, while also adding long-lasting shine. Voila: instant bedhead. a sea of bold lips, the muted makeup at Elise Overland's Fall 2011 show caught our eye. The models, who stood on an ice rink, looked (fittingly) like snow queens, with clean skin, highlighted cheekbones, and pale lips. Makeup artist Napoleon Perdis was the man behind the look, which is easy to DIY with the below. Get airbrushed-looking skin like the models at Elise Overland with Napoleon Perdis Boudoir Mist Spray Foundation ($49), which also reduces fine lines and wrinkles. We'll take two. With such a neutral look, it's easy for eyes to get lost. Define them with Napoleon Perdis Long Black Mascara ($22), which contains a built-in curler to make lashes super fluttery. Get glowing like Overland's models with NP Set Liquid Veil Makeup ($14), a highlighter that adds sheen to lips, eyes, and cheekbones. Find more beauty picks in our guides to the best eyeliners, concealers, and waterproof makeup. Then, check out more backstage beauty from Fashion Week.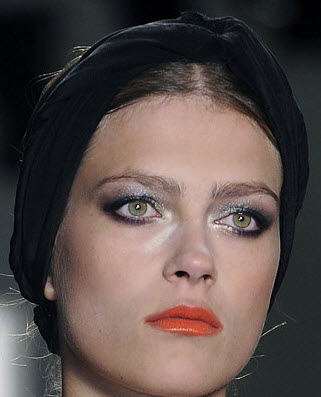 Backstage Beauty: 6 Spring Trends To Try Now
Though New York Fashion Week Spring 2011 still has another day to go, we've rounded up some of our favorite makeup and hair looks from the runways. And trust us, you'll be all over these trends once the temperature warms up again--if not earlier. Hair: One of our favorite hairstyles was this updo from the Vena Cava show. Inspired by the '70s Halston girl, hairstylist Ted Gibson created a textured ballerina bun and then crowned hair with a headband that was actually a scarf twisted around the models' heads. The effect? An effortlessly chic look equal parts vintage and modern. Create your own version of this style in minutes with by setting a bun in place with the help of Ted Gibson Beautiful Hold Hairspray ($19.95) and adding a Topshop Velvet Bow Turban ($20). [caption id="attachment_91243" align="aligncenter" width="218" caption="Derek Lam S/S 2011"][/caption] Enviably sleek, straight hair--parted down the middle-- drifted down the catwalk at several shows, like Derek Lam and Tracy Reese, and suddenly beachy waves seemed so 2010. Straighten up and get Frederic Fekkai Coiff Controle Ironless Straightening Balm ($25). Apply it to hair to make even wavy locks silky straight, even as it air dries. No flatiron required. Makeup: [caption id="attachment_91211" align="aligncenter" width="300" caption="Venexiana S/S 2011 Backstage"][/caption] Some of the spring runways saw the more typical (but still pretty) parade of pastel shades and bare skin, such as at Vivienne Tam and Donna Karan. But we fell for the collections that didn't shy from color, like the wild eyes and shiny pink lips at Venexiana, where makeup artist Napoleon Perdis was inspired by glamour of Venetian courtesans. Perdis told us that spring will be all about satin skin, big lashes, and smokey lids with a metallic edge. Sign us up! Get this spring evening look by dusting lined lids with Napoleon Perdis Loose Eye Dust #1 ($20), which lends a gold sheen that can be worn alone, or layered over another color to give it a metallic effect. Then, plump your lashes with a healthy dose of Mesmer-Eyes Mascara ($25). Perdis capped models' lips with pinks at both the Venexiana and Elise Overland shows, and you can get a similar look with NP Set Lipstick in Minneapolis Cream Pink ($15), a blush shade that screams spring and is office-appropriate to boot. [caption id="attachment_91234" align="aligncenter" width="287" caption="Marc Jacobs S/S 2011"][/caption] We also loved the bold cherry lips that some of the models sported at Marc Jacobs. In fact, for us they almost stole the show. Maybe now we won't have to get rid of those crimson lipsticks we bought for fall, after all... Urban Decay Lipstick in Revolution ($22) will get you that very-red look, and can be blotted on for a more stained effect. The best part, though, might just be the attention-getting tube.  Finish off with a little bit (or a lot) of black liner-- we like L'Oreal HIP Kohl Eyeliner ($13)--and you'll look like you just stepped off the runways. Nails: [caption id="attachment_91226" align="aligncenter" width="256" caption="Yoana Baraschi S/S 2011"][/caption] It looks like bright reds will be back next spring, but for a fresh new way to wear the shade, we found inspiration at the Yoana Baraschi show. Models wore pale nails on their hands that contrasted with darker colors on feet-- our favorite look featured sheer socks over bright red toes, with an effect simultaneously innocent and sexy. Get the look with Dashing Diva's New York Slice ($8), a universally flattering red that will look as good on toes and it will on hands. And if you're bold enough to try it under sheer socks, we recommend Urban Outfitters' too-cute UO Pointelle Sock ($8). [caption id="attachment_91228" align="aligncenter" width="300" caption="Charlotte Ronson S/S 2011 Backstage"][/caption] At Charlotte Ronson, we swooned over the simple, sheer beige that models sported on both their hands and feet- a minimalist take on the season. Pick up OPI's always-classic Samoan Sand ($8), the same color that the models at Charlotte Ronson wore. And forget touch-ups, with a sheer color like this, you'll never have to worry about chipping. Happy spring, ladies. Want more beauty? Check out our guides to the best mascara, best skin care products, and the best dry hair repair.
Get Kim Kardashian's Sun-Kissed, Smokey-Eyed Beauty–At Drugstore Prices
Kim Kardashian stepped out at the Teen Choice Awards wearing the look that she, well, looks best in: a glam bodycon dress, her dark hair in a high pony tail, and, of course, bronzed skin and flirty, smokey eyes. While it may not be so easy to snag her signature curves, it is easy to get her makeup look--even at drugstore prices. Get Kim's sexy eye by first lining your lids with a dark kohl liner like L'Oreal's Le Kohl Pencil ($8.79). This rich liner in "Carbon Black" glides on easily and can be smudged a bit to create a smokey effect. Get Kim's gorgeous Armenian eyelashes on the fake with these easy to apply Maybelline Expert Lash False Eyelashes Natural ($6.99). If you don't have time for false lashes, a good alternative is Maybelline's new mascara, appropriately called The Falsies ($7.49). This formula not only separates lashes, but lifts them up, creating a voluminous fringe much like Kim's. A natural, bronzed flush is also key to this look, so make sure to choose a bronzer that suits your skin tone. A good, foolproof option is Neutrogena's Healthy Skin Custom Glow and Bronzer ($12.49), which pairs each shade of the bronzer with its complementary blush. The result? A sun-kissed glow that's not too bronze, not too pink, and just right for the red carpet. Top it all off with a  pink pout, and if you aren't lucky enough to have been blessed with naturally plump lips, you can fake it for under $10 with Maybelline's Volume XL Seduction Lip Plumper in "Born With It" ($8.49). The tingly formula boosts your pout while imparting a Kim-like pink shine. Find more celeb-worthy beauty looks with our guides to the best eyeliners, mascaras, and concealers.
Don't Look Like A Sad Clown By 5pm–Our Favorite Waterproof Makeup
With the excessive sweating and humidity of summer, mascaras and eye shadow can smudge and go south before the work day is through. Don't look like a crying clown or one of those sobbing Hills girls, invest in some waterproof makeup like this Dior Diorshow Iconic Extreme Waterproof mascara ($27). Don't ask us how it works, but this mascara could survive a monsoon. Shop our favorites now; get our roadtested, expert-approved waterproof makeup. If you're looking for more beauty, head over to our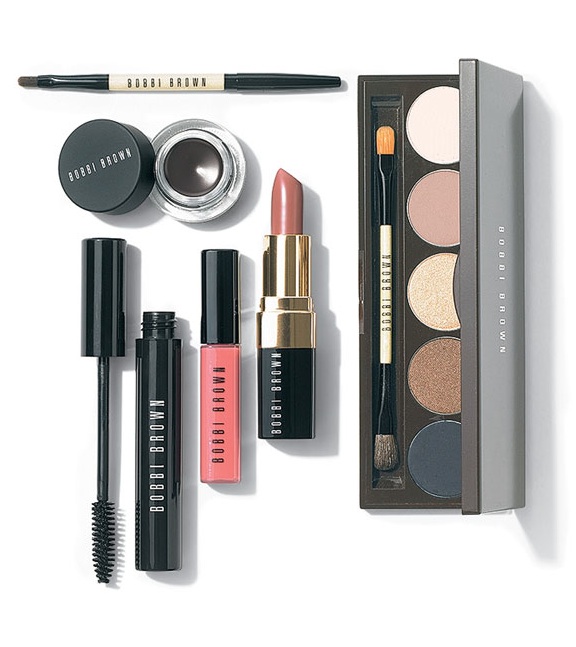 Stock Up On Majorly Discounted Beauty at Nordstrom Starting Today
I am a sucker for beauty, but sometimes forgo luxury products because of the insane price tags (I would rather spend $200 on a dress, not eye cream, thank you very much). Since beauty never goes on sale, I've been counting down the days until Nordstrom's Anniversary Beauty Sale, where some of my beauty-must-haves are majorly marked down. Check out my picks: Since her makeup is the best, you cannot miss this Bobbi Brown 'Chocolate & Navy' set ($75, down from $139). The color palette is perfect for summer and fall, and her mascara and lipsticks are classic. Nobody does hair like Fekkai - this Fekkai Technician® Color Care Set ($85, down from $118) is so luxurious, you'll feel like your at a high end salon every morning in the shower. Makeup brushes are a tough one to splurge on - you don't feel like you're getting a lot, but a good expert-level brush goes a long way. Make your daily application easier with this majorly discounted M·A·C Apply, Line & Define set of 5 eye brushes ($49.50, down from $125). I have acne prone skin, and swear by Mario Badescu's products. The face wash and drying lotion of this Mario Badescu 'Home & Away' kit ($35, down from $57) are the brand's best; the drying lotion is an over-night zit zapper that works every darn time. This MARC JACOBS 'Lola' Anniversary set ($85, down from $130) is a must-have. Even though it recently won the CEW Beauty Award for best perfume in 2010 and is in high demand, Nordstrom has it exclusively and on sale. Get this Smashbox 'Mascara Wardrobe' set ($24, down from $49), the ultimate mascara triple threat for half off. Obsessed with beauty? Check out more of our beauty roadtests, then head over to our online sample sales schedule to find out when you can score other great finds at big discounts.
Save Your Piña Colada Money–The Best Drugstore Makeup for Vacation
It happens to the best of us: you get to your vacation destination, unpack, and realize you left half the contents of your makeup bag at home. For makeup junkies, it's a deal-breaker: we'd rather stay in the hotel room all week than face the world without our beloved mascara. But who wants to spend their precious vacation time (and pina colada money) shopping for cosmetics at the nearest department store? Just dip into the local pharmacy and grab these super inexpensive products instead: If you need foundation, we suggest making a beeline for the L'Oreal's True Match Super Blendable liquid makeup ($10.95). True to its name, the foundation provides a near-perfect match for your skin. For concealer, stay in the L'Oreal section and grab a bottle of Bare Naturale Gentle Mineral concealer ($9.95)--it blends flawlessly with most makeups and will do double-duty as a blemish concealer if you pat it on the trouble spot. Need an inexpensive blush? Try Revlon's cream version ($9.99). Unlike some drugstore products it won't cake or crack - and it actually looks more natural than expensive blushes I've tried. For bronzer, Physician's Formula Baked Bronzer ($8.79) resembles a pricier high-end brand (we won't name names). Use it liberally wherever you want a glow - you don't have to worry about wasting expensive product. Oh yeah, about that must-have mascara: try Maybelline's Full and Soft ($6.59). It's earned great reviews for years for lengthening and thickening without clumping. Plus it has a waterproof version for when you take a dip in the pool. Need an emergency eyeliner? Rimmel's Soft Kohl Kajal liner ($3.99) goes on as smoothly as the best of them, without blotching or running. And it smudges beautifully if you're looking for a smokier look. For eyeshadow, make-up artists and consumers alike recommend another L'Oreal product: its new H.I.P. line of Studio Secrets Professional Crystal Shadow Duos ($8.00. We love the pearlescent, sandy highlight tones - it's a great, affordable alternative to brands like M.A.C. Finish off with a great lip gloss: Revlon's Super Lustrous lip gloss ($6.03) comes in bold, shiny shades, goes on smoothly and tastes and feels much better than most unexpensive lip products. For more great makeup finds at the drugstore and elsewhere, check out SheFind's buying guide to the best makeup and skin care products. Score yourself a flattering swimsuit with our swimwear guide; and don't forget to check our top-recommended self-tanners to get the perfect golden glow to go with it.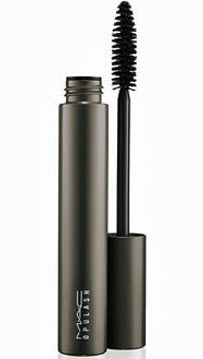 Best Find Of The Day: M.A.C.'s No-Clump, Limited Edition Mascara For Nordstrom
I'm a sucker for mascara, but I tend to stick to the ones I know and love, for fear new mascaras aren't as good. But today, Nordstrom announced its new exclusive M.A.C. Opulash mascara ($14) , and though I usually reserve best find of the day picks for fashion, this really caught my eye (no pun intended). Not only does it promise no clumping, but it also lasts 15 hours. Which is pretty amazing, if you ask me. [Stylelist] We're experts on mascara here at SHEfinds--see our guide to the best mascara if you don't believe me. Then check out more of our beauty reviews in our beauty roadtest posts, plus "sleep in a bottle", the selling-like-hotcakes serum there's a waitlist for in the U.K. (But it's still available stateside.)
Shu Uemura Pulled From The US Market–Stock Up Before It's Too Late
Mascara-stained tears are shedding over the saddest beauty news we've heard in awhile: on Monday, L'Oréal USA announced that it will close all U.S. operations of Shu Uemura. Not only is Shu Uemura  one of our absolute favorite cosmetic brands, but their cleansing oils and dramatic faux lashes are unrivaled and one-of-a-kind. We'll be coping with the tragic loss by going on a major shopping spree, stocking up on the best Shu Uemura products while they are still available. Here's what is in our shopping cart (and should be in yours, before time runs out): Known for their expertise in eye makeup and tools, Shu Uemura nailed two beauty staples in their Ultimate Expression Mascara ($23) and 24K Gold Eyelash Curler ($24). The mascara is creamy and thick, and creates a serious curl in even the most lackluster of lashes.   The eyelash curler is one of their all-time best sellers, and the 24K gold Limited Edition version is only a few dollars more than the original - totally worth it. Stock up on more than one while you can. The cleansing oils were makeup artist Shu Uemura's first product, and they've remained the brand's hottest selling items ever since. Fans of the line swear by them; lightweight and botanically enhanced, the oils clean skin, remove makeup, and balance the complexion all in one. The Fresh Cleansing Oil Duo ($24) is great two-in-one set made up of an antioxidant skin purifier and an oil specially formulated for acne-prone skin. Satisfy your inner urge to play dress-up with Shu Uemura's dramatic false eyelashes, which are more like works of art, if you ask us. The soon-to-be collectors items, including these Black Velvet Feather False Eyelashes ($25), are dramatic--and that's how we like it. The Eye Shimmer Duo ($42) comes in a shimmery cream liquid and sparkling glitter powder and is a great way to stock up on two popular products in one. The color pairings are perfect (we like Shiny Mint), and the shimmers are small enough to keep in your party purse. Not only is Shu Uemura known for it's expert brushes and tools, but the Natural Portable Brush 10 ($48) is a triple threat: it can be used for powder, cream and liquid eyeshadow application. Check out more of our favorite beauty products, and see what we've used already in our beauty roadtests so you know what to buy. Every girl could use the best mascara and a new pot of lip balm.
Latest From MomFinds: Chic Bags, A Miracle Mascara, And More
First of all, have you seen MomFinds lately? They got a major makeover. Now, onto the good stuff. Daily Aww: Violet Affleck You don't have to be a mom to appreciate the cuteness that is Violet Affleck in her sweet striped leggings. Now if only they made them in our size. Ok, yeah, that'd be weird. Deal Of The Day: 50% Off Gorjana Bags at Shopbop Leave it to MomFinds to scour the web for huge purses you can keep everything in while still looking stylish. And of course they're 50% off. Thanks, Moms--you're the best. Beauty Find Of The Day: Banish Tired Eyes With One Swoop Of Mascara You know you should get more sleep, but let's face it: sometimes your eyes need a little boost. IsaDora Boost Up Mascara actually helps make your eyes look brighter. Moms don't lie. We know you're busy, so here's a rundown: check out today's online samples sales, and then find yourself somethin new from our guide to the best mascara, because you know it's time to replace yours.
Beauty Roadtest: A Black & Blue Physicians Formula Mascara That Looks Cool, Not Crazy
I've always been intrigued by the idea of colored mascara, but never wanted to commit to an entire tube of the stuff. After all, it's not like I'll wear blue mascara to work, right?  But Physicans Formula Custom Eye Enhancing Mascara Duo ($10.95) is perfect for beauty commitment phobes like me. With black mascara on one end, and a colored mascara (green, purple, pink, and blue) on the other, you get to to mix up your beauty routine without spending a lot.  The black mascara lengthened my lashes, and the blue color had an eye-popping effect without being jarring.  Both ends have a jumbo brush that makes application easy, and the mascara didn't wear off quickly. Free of parabens, fibers, oils, and fragrances, even contact lens wearers like me, can use it without those annoying flakes. I'm sold--and I might even wear some to work tomorrow. Check what we have to say about other products in our beauty roadtests, then see our roundup of the best mascaras and paraben-free beauty products.
Take A Sneak Peek At The Victoria's Secret Show
Vogue UK reports on the Victoria's Secret show, which was taped yesterday and airs December 1st (spoiler alert: Heidi had a baby month ago and she still looks incredible). The Cut also went behind the scenes during prep time.  Highlights from that include a designer noting the show doesn't have to make sense, it just has to be fabulous. Based on the outfit above, we guess we'll take it. Though massive amounts of white tulle with stems sticking up from it might fall outside our fashion purview, we still gleaned some perfectly sensible tips.  Pink lips and black mascara ruled the beauty - all glam and just what you'd expect to be adorning the VS "angels."  To get the look, try Benefit Benetint Lip Balm, which stains your lips with a rosy hue while keeping them moisturized, so you'll look luscious from the inside out.  Anastasia's Lash-Lifting Mascara, meanwhile, does an incredible job of playing up your lashes while keeping them looking quite soft. We love that such easy, basic makeup can achieve such a pretty look.  For more options to get the style, we'd recommend perusing the best in lip balms, mascara, and dry hair repair.