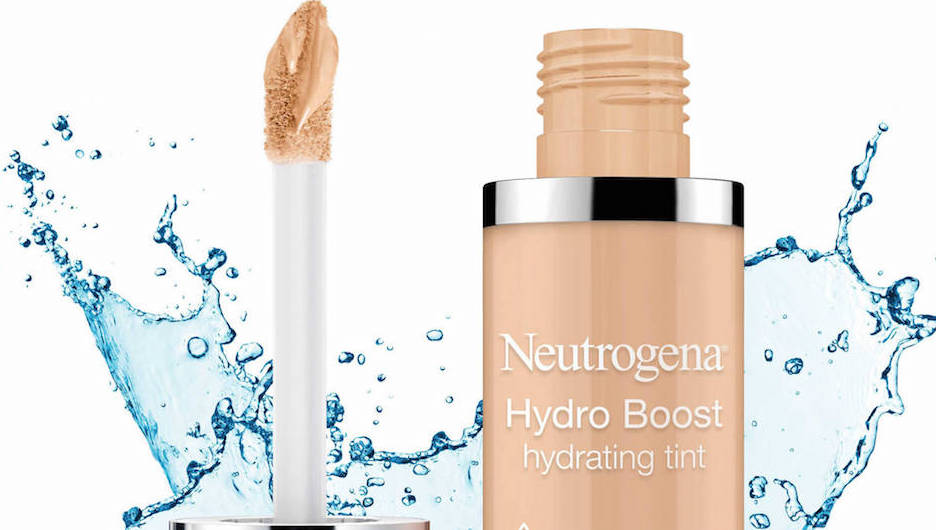 Neutrogena's Hydro Boost Hydrating Tint Is Hands Down The Best Drugstore Foundation I've Ever Used
I'm about to blow your mind. A good coverage foundation that's less than $15 at the drugstore? Yup, I found it! Worried that I was going through my $50 bottle of foundation way too fast, I decided to try Neutrogena's Hydro Boost Hydrating Tint and make no mistake about it, I'm a believer! I'll start by saying that I haven't had great luck with drugstore foundations in the past. Historically, they've made my skin look dry and flakey, the coverage is mediocre at best and they hardly last even half the day. The exception is this foundation from Neutrogena. It's super lightweight and hydrating on my dry skin, but it also has really buildable coverage. Whether I need a full face of makeup or just some light fixes, it's perfect. I also have to point out how awesome the applicator is. It's a large doe foot brush, so it's super easy to apply all over your face for blending. Seriously, I can't express how easy this is to use. It makes waking up and getting ready in a rush so much less difficult. If you're looking for a top notch drugstore foundation, this one is it. I'm a convert! SHOP NEUTROGENA'S HYRDRO BOOST HYDRATING TINT NOW Be sure to check out the perfect lightweight scent for your hair and body and the best lashes for beginners.
Neutrogena's Beach Defense Is The Best Sunscreen For A Day In The Sun
As soon as the thermometer hits 85, I only want to be at the beach. It's my happy place. But year after year, I've struggled to find the perfect sunscreen. Sure, I have tons that protect my family and me from sunburns, but they also leave an insane white residue that's impossible to wash off. And good beach day pictures? Forget about it. And then I tried Neutrogena's Beach Defense sunscreen. Game changer! I should've known that Neutrogena would be the brand to finally get it right. This sunscreen is the. best. Yesterday was my first beach day of the summer and Beach Defense didn't let me down. As soon as I squeezed some onto my hand, I knew it was going to be good. The formula is unlike any other sunscreen I've tried. Rather than being impossible to rub into your skin, this sunscreen goes on smooth, absorbs fast and leaves no white residue. I honestly couldn't believe my eyes. Even better, this sunscreen is water-resistant for up to 80 minutes and oil free. I applied a healthy dose to my face and it didn't leave my skin greasy at all. The best part of all, though? We were at the beach for over 4 hours, reapplied Beach Defense throughout the day and no sunburns! Take my word for it: you need this sunscreen before your next beach trip. SHOP NEUTROGENA BEACH DEFENSE SUNSCREEN NOW Be sure to check out cheap Vans sneakers and these cute lace up leggings. [Photo: Neutrogena]
Don't Leave The Drugstore Without This Ridiculously Amazing Hydrating Serum From Neutrogena
My skin isn't normally dry, but these last few weeks have proven that things can change. One day I'm so oily you can practically see your reflection on my face, the next my skin is so dry it's literally flaking off. WTH?! Luckily, I found a skin savior that quenches my skin all day long and get this... it's from the drugstore! I own lots of serums and moisturizers, but these days Neutrogena's Hydro Boost Hydrating Serum is one of my go-tos. When my skin is feeling extra dry or flaky, I massage three to four pumps on my skin and it's like instant hydration. Even better, it makes my skin super soft and the moisture really and truly does last all day. It initially feels a bit watery in your hand, but something magical happens when it touches your face. Your skin sucks it up and is like, "Ahhh!" As is the case with many Neutrogena products, this serum is oil-free and non-comedogenic (aka it won't clog your pores), which is no small feat given just how much hydration it delivers. It's also formulated with purified Hyaluronic acid, which leaves the skin supple. It's not every day that you stumble upon pure skincare gold in the drugstore, which is why I couldn't keep this gem to myself. The next time you're at your local drugstore, don't walk out without a bottle! SHOP NEUTROGENA HYDRO BOOST HYDRATING SERUM NOW Check out the best drugstore beauty products and the best foundations with SPF. [Photo: Neutrogena]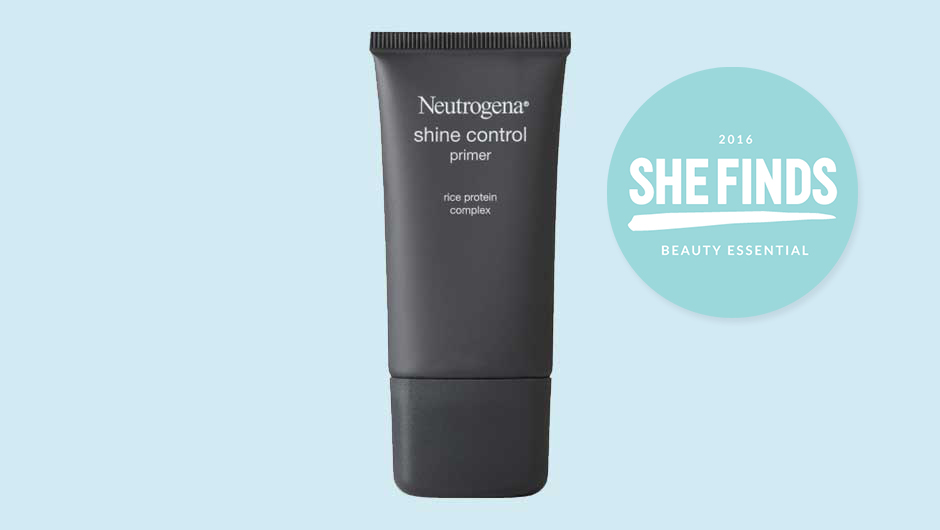 If You Have Oily Skin, Then Try This Face Primer
I'm a big believer in face primers. They seem to really help make my makeup last longer and look fresh all day. Of course, my makeup never looks as good as when it's freshly applied but primers allow my foundation to go on more smoothly. I've tried a handful of face primers from popular brands and never really fell in love with any of them. Being too lazy to drive to the mall and in need of a new primer, I drove down the block to my local drugstore to see what they had. I ended up buying Neutrogena Shine Control Face Primer ($13.99). I was a little skeptical before buying this because I wasn't able to try it beforehand. I purely went based on brand recognition and the fact I've used their products before and never had an issue. Anyway, the consistency of this primer is like a really lightweight lotion, which I've never seen before in a primer. There's a bit of grit to it as well, almost like grainy, but I think it's the rice protein complex, which "acts like a sponge to absorb excess oil." The formula is very lightweight and it doesn't feel heavy on my skin. My foundation goes on smoothly and it seems to help control the shine/oiliness of my skin. It also has optical modifiers that help reduce the look of pores, so that's a plus. This is a great option for anyone who has oily skin and doesn't want to spend too much money on a face primer. What's your favorite primer? Don't miss why you should never use a loofah in the shower and the 8 best nude eyeshadow palettes! [Photo: Neutrogena Shine Control Face Primer]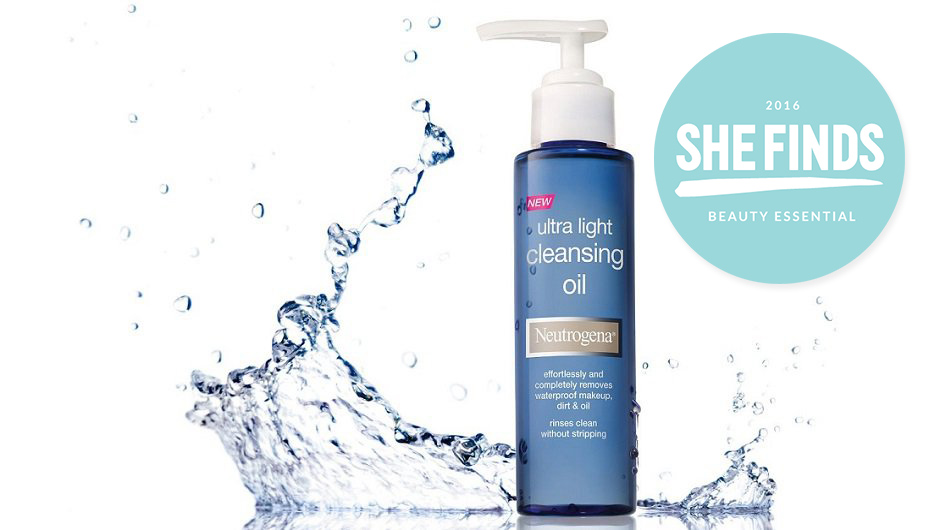 Neutrogena's New Ultra Light Cleansing Oil Will Put Your Favorite Makeup Remover To Shame
Back in the day, I didn't think my skin was really "clean" unless it had the dry, stretched sensation that you get after wiping down your face with makeup wipes or some other pad or scrub that contains salicylic acid. It only took ten years for me to learn that your skin feeling that dry is actually not good. Now that I am in my thirties--and I know the importance of super-hydrated skin in warding off wrinkles and fine lines--I'm obsessive about making sure my skin is moisturized, which is why I recently switched to an oil cleanser. Neutrogena's Ultra Light Oil Cleanser to be exact. And I can't sing its praises loudly or often enough; I am in love with it. First off, it does what most other makeup removers don't--leaves my skin extra moisturized after cleaning off all the nastiness. Even after a quick rinse with water, my face is super soft and I never have that dry feeling anymore. What I really love, however, is how easy it removes eye makeup. Whereas I used to have to rub three or four times to remove mascara with my old makeup wipes, this cleanser gets it all off with one gentle swipe. If you're at all hesitant about a cleansing oil because you have naturally oily or acne-prone skin, don't be. We talked to a bunch of dermatologists who highly recommend it for all skin types. And Neutrogena's is a great option because it's non-comedogenic (i.e. won't clog pores), dermatologist tested and the price can't be beat. With temps getting cooler and the air getting drier, trust me--this is exactly what your beauty routine needs. SHOP NEUTROGENA'S ULTRA LIGHT OIL CLEANSER NOW Find out how to curl your eyelashes with a Q-tip and the best curling wands.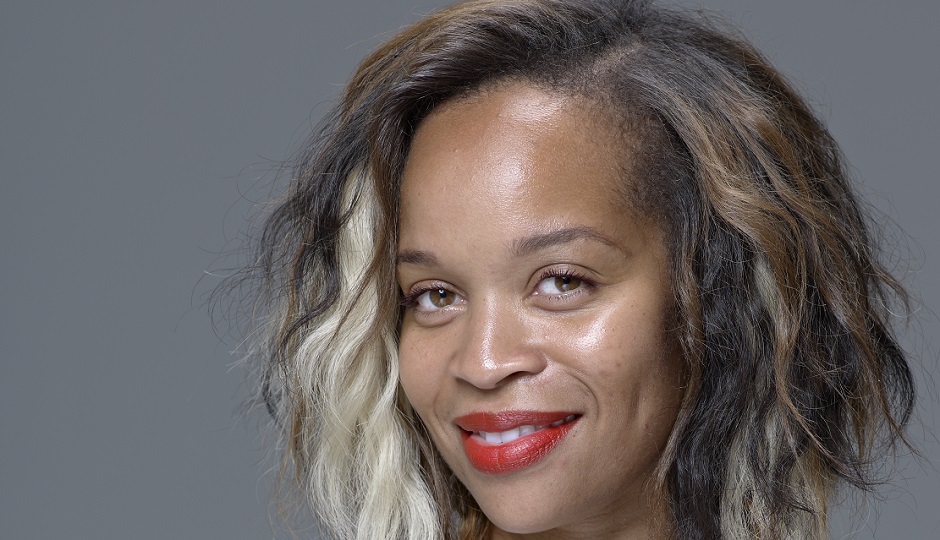 The One Hair Tool Every Woman Should Own According To Kerry Washington's Hairstylist, Takisha Sturdivant-Drew
I don't know who I love more--Kerry Washington or Olivia Pope. Yes, I'm one of those crazies who declines all calls and goes into a complete trance at 9pm every Thursday when Scandal comes on. I'm a gladiator, baby! (Or so I like to believe.) So obviously when given the chance to interview Kerry Washington's hairstylist, Takisha Sturdivant-Drew, I didn't even think twice. Not only has she actually touched Kerry Washington's hair, but she is a legit guru. Get her best hair tips--plus, the requisite dish on Kerry Washington herself!--below. SHEfinds: You've been styling hair for many years--what's the one tip/trick you learned early on that's served you well over the years? Takisha Sturdivant-Drew: The one trick I learned early on is not to add product to the hair before styling it. If you want the hair to have movement, using little or no product is always good. As long you you're using a great shampoo and conditioner, you really don't need any other product. Another important thing I've learned as a hairstylist is that every client isn't for you. Sometimes your personality won't mesh well with a client because you're not on the same page when it comes to styling, and that's ok. You don't take it personal, just move on. SF: What's the one hair tool every woman should have in her arsenal? TSD: I LOVE the Nano Titanium BaByliss Pro. It's definitely a must-have! It straightens and curls the hair so well but still leaves the hair with a nice shine. I have four of them. SF: What products are you loving now and why? TSD: I'm LOVING the Neutrogena Anti-Residue Shampoo and the Neutrogena Triple Moisture Deep Recovery Hair Mask. The shampoo is a once a week shampoo that removes the residue and buildup off the hair and scalp. Think of it as a detox for your locks! The conditioner is a moisturizing conditioner that's going to leave your hair soft and shiny. It also strengthens your hair at the same time and it's great if you have split ends. SF: Are there any hair trends for fall/winter that you're really excited about? TSD: Yes! The Lob, where one side is shorter and the hair is longer on the other side with lots of different colors is going to be huge. Also, the hair shaved on one side, but just right above the ear is going to be a big trend, too. SF: Besides being a celebrity hair guru, what's one thing people would be surprised to know about you? TSD: I'm very low key and never like to be seen. (Editor's note: It's true! I tried to find a photo of her in celebrity photo database and there wasn't one!) SF: Gratuitous Kerry Washington question--what kind of client is she? Chill? High maintenance? TSD: Kerry is so sweet and beyond chill. She's fun, smart, sharing, and very low key as well. I always love working with her; she really is a blessing from up above. Be sure to check out 6 fall beauty myths debunked and how to make your pores look invisible.
Perfect Your Beauty Routine
If you feel like you spend ages getting glam in the morning, here are few time-saving strategies to get yourself polished in half the time. Click here for more details.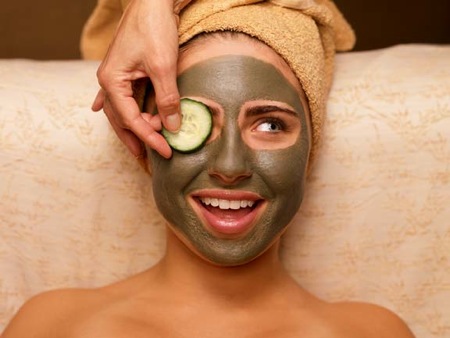 Whip Your Skin In To Shape With Our Expert-Picked At-Home Facial Masks
Up until a few months before my wedding, my nightly skincare routine involved little more than makeup remover and soap and water. But after a few maintenance facials to try and get my combination skin into shape, I picked up some habits that made a difference -- weekly facial masks being one. The key is to choose a mask that's right for your skin. (more…)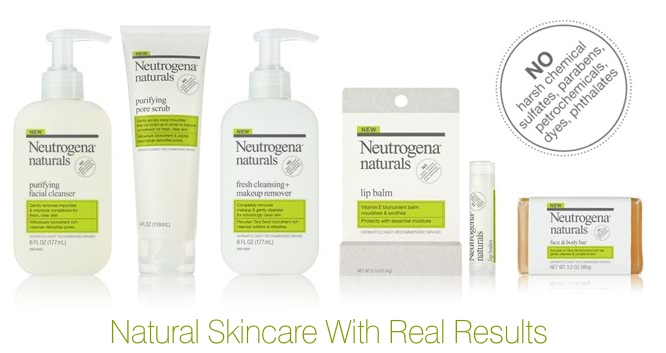 Sponsored Post: Protect Your Skin (and Your Health) with Neutrogena Naturals
Phenoxyethanol, propylparaben, peg-7 glyceral cocoate, methylchloroisothiazolinone. If you know what any of those things are, please give yourself a round of applause because most people don't. And most people don't realize the slew of chemicals that abound in everyday beauty products. Neutrogena Naturals aims to stop the string of un-pronounceables on the back of your skin care products. Each item from the Naturals line is free of harsh chemicals, sulfates, parabens, petrochemicals, dyes and phthalates. They tell you what you are putting on your skin, and where it came from. Avocado, olive oil, willowbark... Neutrogena speaks my language. It gives you peace of mind to know that you are cleaning your skin effectively, while keeping yourself safe. Plus, when you use the Naturals products, you are giving your skin a healthy dose of essential nutrients, like vitamin E, amino acids, and antioxidants. (more…)
Don't Dry Out This Winter: Get Extra Moisture From Your Lip Gloss, Conditioner, More
As we enter January and the weather gets colder and drier, we know what we can look forward to: skin that turns into parchment paper and dry, lifeless hair. But it's important to know that these beauty crises can be easily combated: (almost) all your favorite products are available in a cold weather version, aka extra-moisturizing: Your Body: La Mer is known for its exceptional facial cream and La Mer's 'The Body Lotion' ($140) is no different. This indulgent lotion nourishes skin and relieves all those winter-induced dry, itchy patches. Worth the price tag. Your Face: Philosophy's Hope in a Jar ($38) is the gold standard when it comes to facial moisturizers, hydrating deeply into the skin while still managing to be lightweight and non-greasy. Translation: no clogged pores. Your Complexion: Anyone who has put foundation on dry skin knows the flakes that often start to appear, but not so with Laura Mercier Moisturizing Foundation ($42), which adds moisture to skin with buildable, smooth coverage. Your Lips: YSL Gloss Volupte Sheer Sensual Gloss Stick ($30) glides on like a dream and plumps up lips' moisture for hours after application. But what we love best just might be the sheer, bold colors and fruity (but not overly so) scent. Your Hands: Fight dry, rough hands with Neutrogena Norwegian Formula Hand Cream ($4.49). Just one tiny dab of this classic quickly softens chapped hands and forms a protective layer. And did we mention it's extremely wallet-friendly? Your Hair: Terax Original Crema Ultra Moisturzing Daily Conditioner ($48) is the holy grail of conditioners. Not only does it smell all kinds of great, but it transforms dull and dry hair into silky locks and repairs damage. Looking for more top beauty picks? Check out our guides to the best heavy moisturizers, dry hair repair, eye creams, and mascara.