Oprah Debuts A New Look At The Disney D23 Expo (We Hardly Even Recognized Her!)
Oprah Reveals If She'll Actually Run For Office, Find Out Her Shocking Plans!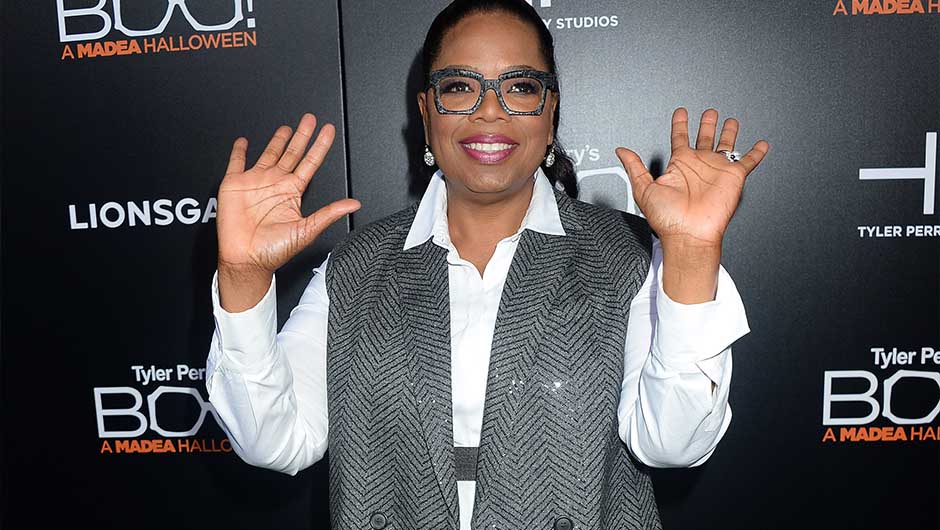 Oprah Reveals Exactly How Much Weight She's Lost On Weight Watchers
Oprah just debuted her slimmed-down figure and revealed how much weight she's lost in a new commercial for Weight Watchers (she joined in 2015). She's killin' it, obviously. "Since I've started Weight Watchers, I've lost over 40 lbs.," she said in the ad. "I can honestly tell you, I struggle no more." Winfrey also said she can still eat all her favorite foods (BREAD) on the program and doesn't feel deprived. She added, "I would say to anybody who's thinking about joining Weight Watchers, take the leap and get about the business of enjoying a fantastic and full life." Granted, O is a stakeholder in the company, so she wants people to sign up, but, I mean, the commercial doesn't lie! She looks amazing and happy. Good for her! [Photo: Splash News]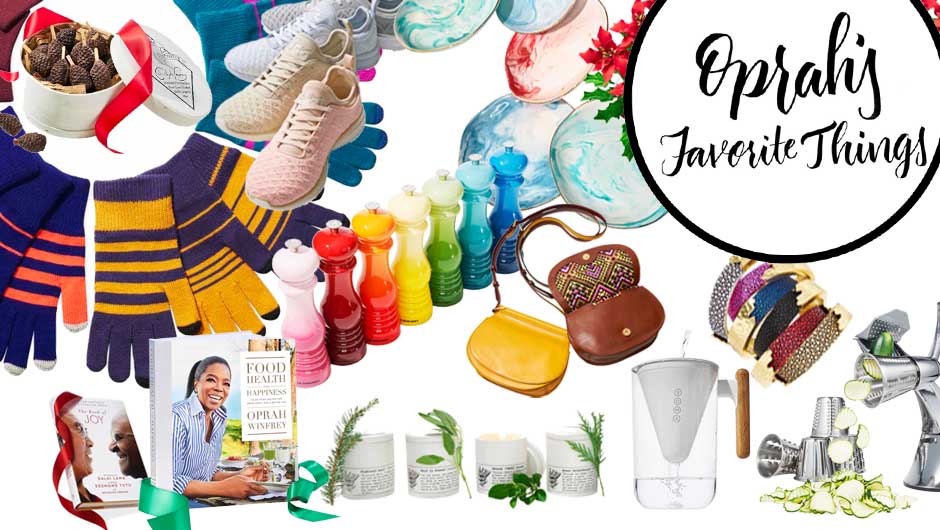 Oprah's Favorite Things 2016 Includes Gold Michael Kors Sneakers, The New Fitbit, More
Oprah's Closet Cleaning Hack Revealed (It's Totally An Aha Moment!)
Oprah Winfrey just let The Coveteur shoot her exquisite closet (which is, as expected, totally swoon-worthy and filled with Louboutins). She also shared her tips for how to do the dreaded closet clean-out, which can be really difficult for many women but is oh-so-necessary for living your #bestlifeever. Because she's Oprah, her tip is totally an Aha Moment. I mean--would you expect anything less? All photos: Jake Rosenberg/The Coveteur Oprah revealed to the site that the closet cleaning tip she swears by comes from style expert Adam Glassman (who also happens to be the creative director of O magazine): Don't fantasy dress! What does that mean? Oprah explains: "Adam [was] the one who made me realize I was holding on to clothes that were all about a dream I had for myself. I chose them for this idea I'd gotten into my head of how someone like me was supposed to live, but they had nothing to do with my actual life. And that changed me!" What does Oprah mean by her 'dream'? We found an old "Oprah Winfrey" show episode that further explains the tip: "Rule #3: Don't fantasy dress. Oprah says she bought a lot of purses she thought would be perfect for a lady who lunches, but she never had time to go to lunch. If an item fits the lifestyle you want but not the lifestyle you live, get rid of it." Wow! That is so interesting. Will you try her tip? Oh, and here are some more photo of her incredible 'work closet' at Harpo Studios. Oprah will be auctioning off items from her closet clean on eBay March 1--don't miss it! And the most important tip of all--KEEP ALL THE LOUBOUTINS!: SEE MORE PHOTOS ON THE COVETEUR
Oprah Winfrey Caught Fat-Shaming (She's The Last Person We Thought Would Do This!)
Uh oh. Oprah seems to have gotten herself into some hot water. In a recent issue of O, The Oprah Magazine, a reader wanted to know the best way to wear a crop top. Being Oprah's magazine, you would think the answer would be positive and open, but instead it took body shaming to another level. Here's their answer: "if (and only if!) you have a flat stomach, feel free to try one." https://instagram.com/p/42nUBCInwV/ An answer like this printed in any magazine is shocking, let alone O. Oprah stands for the empowerment of women and this is just the complete opposite. Users on Instagram and Twitter are firing back (rightfully, so!) at this shameful comment using the hashtag #RockTheCrop. https://instagram.com/p/49xpSjBp2V/ https://instagram.com/p/49hSZ2KhLM/ https://instagram.com/p/49ejhyOmv_/?tagged=rockthecrop https://instagram.com/p/47fNYLK2Zm/ https://twitter.com/styleit/status/618782252068003840 Ladies, don't let anyone tell you what you can and cannot wear! If you want to wear a crop top, then wear one. Do you, girl. UPDATE: Hearst Magazine has since released a statement regarding this issue. "We support, encourage and empower all women to look great, feel confident and live their best lives--in this case, we could have expressed it better. We appreciate the feedback and will be more mindful going forward." The magazine doesn't seem to really even be apologizing, in my opinion, but I guess it's better than nothing! Don't miss this beauty blogger's message to everyone who says she's "too fat" to wear a bikini and why the #Don'tJudgeChallenge is the complete opposite of what it stands for! [Photo: Instagram]
Hand-Painted Denim For A Good Cause: NYDJ X RJP
So This Is The Fancy Tom Ford Handbag Even Oprah Couldn't Afford…
Last week Oprah Winfrey made headlines when she revealed that a saleslady in Zurich, Switzerland refused to show her a handbag because it was too expensive for her. The handbag in question? Tom Ford's Jennifer bag, named after his pal Jennifer Aniston. And the price tag on said bag? $38,000. So what the hell does a $38,000 handbag look like? Well, we may never know because the exotic, high-end version Oprah asked to see isn't available online (wonder why?). The regular ol' low-end leather versions of Tom Ford's Jennifer bag are available online, however, and they only sell for a measly $2,990. Take a peek in the slideshow to see the different versions of the gorgeous bag that caught Oprah's eye. In other news, check out the new Rag & Bone x Hunter rain boots, Marchesa's loungewear collection and peek inside Jane Larkworthy's closet. [Photo: Splash News]
Oprah And Rihanna Step Out Together–In The Same Sunglasses (Get A Pair!)
Well, isn't this an interesting duo. It's not every day you see Oprah and Rihanna just hanging out, in Barbados, wearing the same sunglasses like it's no big deal. What I love about this is it proves that the cat eye sunglasses trend is truly for everyone. We've got O, 50-something mogul in one corner, wearing the Charlotte Olympia for Linda Farrow sunglasses with matching green coordinating pants and a top, and then you have Rih-Rih, 20-something pop star, rocking hers with a youthful printed maxi. Since pretty much everything these ladies touch turn to gold, you can bet these will be sold out soon. While we can't join these two on their shopping trip (bodyguards are scary), we can get in on the fun by grabbing a pair of our own. They're still available... GET A PAIR: Charlotte Olympia for Linda Farrow Projects sunglasses, $371.85 Read more about Linda Farrow (personally, we're obsessed), shop all of the best sales and deals this week, and don't forget to bone up on fall by checking out our fall preview - everything you need to know is here!
#WhatRetirement Oprah Releases Her 'Favorite Things' — Hysteria Ensues
Nobody puts Oprah in a corner. No show? No problemo. She still has favorite things, and she's still sharing them, show or no show. She's still got a magazine, people! Yep, you read that right: Oprah's Favorite Things 2011 is here...with no commercial breaks. Guess you don't have to put thought into holiday shopping this year after all. Thanks again, Oprah. (more…)
Week In Review: Nanette Lepore Launches Swimwear, Pamela Love's Topshop Collection Debuts, Kate Middleton Meets The Obamas Wearing Reiss, More
Use our genius trick to feel uber-confident in your swimsuit this summer. Must Reads: The scramble to purchase Kate Middleton's Reiss Shola bandage dress - the one she wore to meet the Obamas - crashed Reiss's website...but it is available on eBay! Your wallet will adore Pamela Love's collection for Topshop: Envy-worthy pieces at budget-friendly prices. Can't live without Spanx? Thank Oprah. Take a look back at the best products featured on the famous Oprah's Favorite Things List. Zebra-print bikinis aren't for everyone: Nanette Lepore and Whitney Port prove that our trick to feeling confident in your swimsuit is genius. Don't sport these trendy tops by Stella McCartney for Adidas to the new yoga-ballet fusion class at the barre - they're too cute! Save these hot little numbers for the real bar. Celebrity Style: Calling all little monsters (aka, Lady Gaga fans): In celebration of Born This Way's release, we took a look back at Lady Gaga-inspired trends. No longer are polka dots relegated to the wardrobes of kids and clowns - Cheryl Cole nails this season's polka dot trend in her Sonia Rykiel Polka Dot Dress. After seeing a certain Fifteen-Twenty floral tank on Hilary Duff, AnnaLynne McCord, and January Jones, we knew we had to have it - but like a lot of celeb's favorite pieces, it was sold out. Fear not: we found a floral tank that's a dead ringer for the celeb favorite. Sienna Miller proves that the Rag & Bone Classic Newbury booties can be worn with just about anything, and we found them in a tan shade that's perfect for Spring. This week, Net-A-Porter introduced a capsule collection of MiH (Made in Heaven) Jeans, and we're happily welcoming this Farrah Fawcett-endorsed brand back into our closets. Sales and Deals: Ready, set, shop (!) at Shopbop's 70% off sale. Are you so busy that you need a dress you can practically wear 24 hours? Enter: Rachel Roy's 24-hour dress. You'll wear it all the time, and at $73.99 - this one's a steal. Get that credit card out...it's time for Nordstrom's Half-Yearly Sale, going on right now. Less than $100 to spend on a dress? No need to fret - these 5 floral dresses under $100 are closet-ready and wallet-friendly. Taste Tests: Can you tell which printed tunic costs $653 more than the other? Can you tell which beaded sandals cost $238 more than the others? Guides to Check Out: Get Kate Middleton's demure look with our guide to sheath dresses, nude shoes, and pencil skirts. Stay up to date with our calendar of online sample sales. Join our e-mail list for exclusive updates.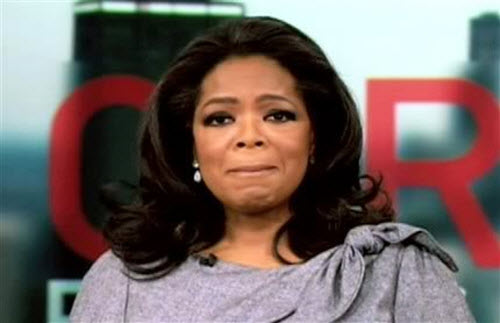 An Oprah's Favorite Things Refresher Course, Just In Time For Oprah's LAST Show
UPDATE!! Oprah released an Oprah's Favorite Things 2011 holiday gift list in the December issue of her magazine. We've got all the details! Don't get us started with the ugly cry, girl. When she wasn't giving away cars or sage advice, Oprah was sharing her favorite things --and of course, giving those away, too.  As a shopping obsessed group, we were always listening, because, um, she's Oprah, and she knows when something's good. Having endorsed Tory Burch, CJ by Cookie Johnson jeans, and countless others, her track record's solid. So to commemorate, we've rounded up our favorite things Oprah's introduced us to over the years. But first, if you're as big an Oprah fan as I am (I'm getting teary-eyed just thinking about 4pm today, it's time to stock up on the Oprah 20th Anniversary DVDs ($20.99) for all of those years when you didn't have DVR, and while you're at it, subscribe to O, The Oprah Magazine (just $9 down from $54 for one year), can't hurt, either. Now, for a list of Oprah's 6 favorite things we're grateful for: (more…)
The Ralph Lauren Pieces We're Lusting After, Just In Time For Oprah's Interview With The Legend Himself
Today on Oprah, Ralph Lauren will give his first TV interview in 20 years (!) So in honor of the father of American fashion - I mean, really, who does classic Americana better than Ralph Lauren?, we've rounded up 5 of our favorite splurge-worthy Ralph Lauren pieces that are totally worth the price tag. (more…)
Theodora & Callum: One Of Julia Roberts' "Favorite Things" On Oprah (And Ours, Too)
The designers of Theodora & Callum (left) and one of their scarves (right) Although the brand is only in it's first season, Theodora & Callum is already making strides in the fashion world.  The brand was recently recognized for their adorable staple scarves (like the one featured above) on Julia Roberts' "Favorite Things" episode on Oprah. And the designers (pictured left) Stefani Greenfield of Scoop and Desiree Gruber couldn't have been more pleased. Says Greenfield [via WWD], "Does it get better than Julia Roberts on 'Oprah' with Tom Hanks? You think it's just that moment that day, but every hour there are orders and orders and orders and not only do you sell, but so many more people know about us. It's indescribable." Check out some of our favorite pieces from the brand below: (more…)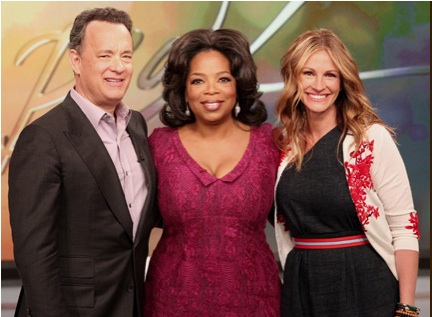 Julia Roberts' "Favorite Things" On The Oprah Show: Get Them Here Now
Oprah's "Favorite Things" episode this year featured picks from Tom Hanks and Julia Roberts. Julia Roberts was featured on Oprah's "Favorite Things" episode Friday afternoon. Although she didn't give the audience brand new cars, she did give everyone some of her favorite accessories (which by the way, for all you last-minute people out there, would make for some great Mother's Day presents). Check out her favorite picks below: Theodora & Callum scarves ("They make great sarongs," she said.) Melinda Maria Signature Bangles Lancome Juicy Tubes (Seems like Julia wasn't much of an early adapter here...) Lancome Definicils Mascara Coach cosmetic case Serge Normont Dry Shampoo Bonnie's Tasty Herb Rub Kathy Kaehler Fitness Video Sea-Thos Foundation Tote (more…)
Get In On Oprah's 20 Years Younger Challenge: Lancer Skincare Is To The Rescue
OK, I admit it: I'm an Oprah addict. Not only did she convince me I couldn't live without CJ by Cookie Johnson jeans, but now she's inspiring women everywhere to look better inside and out with her 20 Years  Younger challenge. The easiest way to get involved is with Oprah's  dermatologists' skincare line, Lancer--the key, Dr. Lancer says is a three step facial process--to polish, cleanse and moisturize. Treat yourself and your skin with these  simple to use products. (more…)
Too Much V-Day Chocolate? Dark, Slimming CJ By Cookie Johnson Jeans Are On Sale
Whenever I'm having a "fat moment" (and in the winter months, it's often) I have to remember to put on my always forgiving and never judging CJ by Cookie Johnson jeans. The brand, which also happens to be Oprah's favorite, is incredibly slimming and on sale today: If you're a jeggings kind of gal (who isn't this time of year?) slip into these CJ by Cookie Johnson Joy Legging in Delight Vintage ($128, down from $160). For a skinny legging with cool zip detail, you can't beat these CJ by Cookie Johnson Dynasty Zip Legging in Black Rinse ($120, down from $150). Another great jegging, these CJ by Cookie Johnson Joy Legging in Cosmos ($88, down from $110) come in a hides-all-sins black wash. Ditto for these relaxed fit CJ by Cookie Johnson Grace Bootcut in Deep Sea ($121.60, down from $152) which are totally work appropriate. More awesome sales and deals: 30% off DANNIJO Under-$100 Urban Outfitters dresses 30% off Kara Ross, Kenneth Jay Lane, More 50% off Foley + Corinna 50% off tons of great stuff at Apart Style 65% off at Piperlime 30% off designer dresses at Shopbop 30% off Hanky Panky underwear Check out more of this week's handpicked sales and deals, today's online sample sales and our guides to the best booties and leather jackets. Follow the author of this post on Twitter @bridefinds.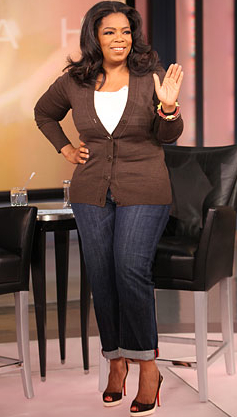 Banish The Muffin Top For Good With Oprah's Favorite Pair Of Jeans
We all love our skinny jeans, but lets face it - we hate seeing the seam imprints on our thighs after we take them off (even if they don't give us muffin tops). It's not attractive and makes us feel fat. And as much as we want to, we can't exactly wear leggings everywhere we go. So we're stuck in the middle, unfortunately with a pair of too-tight jeans. For the ultimate (and Oprah-approved) solution, we bring you: the CJ by Cookie Johnson relaxed jeans. They come in all different legs and washes, too. So help yourselves and get the jeans that work best for you...and your body. And never suffer from 'thigh seams' again. Read up on more of Oprah's favorite fashion, shop our guides to the best CJ by Cookie Johnson jeans and the best bootcut jeans, and sign up for SHEFindsMail to receive exclusive fashion updates.
Week In Review: Yikes – Vintage Golden Globes Pics, Prada's Paisley Collection, More
Must Reads: These stars weren't always so glamorous at the Golden Globes - check out our slideshow of hideous dress from years ago. Prada unveils their new capsule collection, too bad it looks like your aunt's window curtains. Oprah announces her 2011 must-haves. If Oprah needs them, so do we. Obsessed with Spanx swimwear? Us too...and their new line of cover-ups. Taste Tests: Can you tell which leopard print belt cost $39 more than the other? Which yoga pants are Old Navy and cost $67 less? Can you find which one shoulder dress costs $1,436 less than the other? Best Sales of the Week: Save 70% on ASOS' Maxi Dresses - perfect for every season. We're loving these 50% off Tucker blouses at Piperlime. Love eBay? Check out these super cheap YSL, Louboutin, and Dior shoes now. Celebrity Style: Celebrate Kate Moss' birthday with us by shopping her favorite trends. Michelle Williams looks like our grandma is this double-trouble lace dress. Separated at birth? Gwyneth Paltrow and Taylor Swift have more in common than just country music. Dance the night away in these Black Swan-inspired trends. Going, Going, Gone: Grade this gorgeous suede Kate Spade pumps - before they're all gone. Beauty: We found out what's in those Golden Globes gift bags. You'll be in shock. Wonder woman isn't just a skanky Halloween costume, she's inspiration for a new makeup line.
Leave It To Oprah's Must Haves 2011 To Solve All Of Our Fashion Dilemmas
Oprah, as one of the richest women in the world, has access to the best stuff in the world, which is why when she says something's great, we listen. Today on her show, she and her mag's fashion editor, Adam Glassman talked about Oprah's Must-Haves for 2011, and we took note: Check out our guide to leggings if those are more your style -- this is definitely leggings weather--I can not stop wearing mine. And then see more of our favorite Oprah-approved stuff, like Oprah's Favorite Things Part 1 and Part 2, and her go-to pair of jeans, CJ by Cookie Johnson, which are on sale now here! Follow the author of this post on Twitter @shefindseileen.
Week In Review: Snooki Does Jewelry, Victoria Beckham Handbags, Target's New Collab, More
Must Reads: We've been Snook-ified - read up on Snooki's newest jewelry and accessories label (with clothing to come). On the other hand, Posh Spice introduces her newest line of handbags. Target is still hot and heavy with their collaborations, with a Calypso St. Barth collaboration due this May. Educate yourself on these 4 up and coming designers...before everyone else does. And just in case you haven't read it yet, be sure to check out our January calendar for the entire month's happenings. Taste Tests: Can you spot which cashmere cardigan is from the Gap and costs $60 less? Which white button down shirt costs $62 more than the other? Can you tell which aviators are MICHAEL Michael Kors and cost $65 less? Best Sales of the Week: The most flattering jeans ever (Oprah's favorite), CJ by Cookie Johnson jeans, are 30% off - time to stock up. Hold onto something - Jimmy Choo is now 60% off. Yes, we can't believe it either. It's still cold out, so be sure to check out these on-sale winter scarves, gloves, and hats. Be sure to snag Kate Spade at 25% off, Linda Farrow sunglasses at 70% off, and suede over the knee boots at 50% off - 'tis the season of sales. Celebrity Style: Even though she's not in the spotlight, Lauren Conrad still looks red-carpet ready. Jessica Alba wins in her transformed summer to winter dress and cardigan. J-WOWW crosses back to the dark side with her newest boob-baring New Year's outfit - yikes (!) It's just as bad as Ke$ha and Fergie's feather & fur fashion mishap. Beauty: You'll want to keep these 5 beauty resolutions this year, believe us. We're so excited for Sephora and Shopbop's newest makeup collaboration, find out why. Guides To Check Out: Shop our guides to the best booties, the best cashmere accessories, cardigans, puffy coats, and the best gloves. Join our e-mail list for exclusive SHEFinds updates.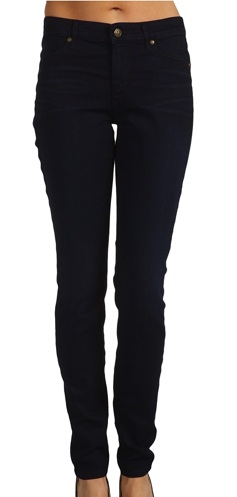 CJ By Cookie Johnson Jeans, The World's Most Flattering Jeans, Are 30% Off Today
Whether you've packed on a few extra pounds from the holidays, or are just blessed with a naturally curvy figure, Oprah's favorite jeans CJ by Cookie Johnson jeans are hands down the most flattering jeans we've tried. They are perfect for girls with hips and butts. Lucky for you, Zappos has them marked down 30% today: If you love a classic boot cut pair, these CJ by Cookie Johnson Grace Bootcut in Soft Raw ($123.75, down from $165) are flattering and comfy. If you're on the jeggings boat, these CJ by Cookie Johnson Joy Legging in Deep Sea ($112.80, down from $141) are one of the best pairs we've tried. For a skinny jean that looks great on everyone, these CJ by Cookie Johnson Faith Straight Leg Jean in Cosmos ($89.60, down from $112) are perfection. Ditto for these CJ by Cookie Johnson Grace Bootcut in Blue Mist ($114.40, down from $143) in a true blue denim. See what else we're wearing this season with all of our winter trends. Shop our guides to the best coat trends, the best jackets, and the best military jackets. Subscribe to our online mailing list for SHEFinds in your inbox. Follow the author of this post on Twitter @bridefinds.
January, Love SHEFinds.
Happy 2011! Now that all of the holiday hype is over, it's time to start fresh. Check out this January calendar to help time fly 'til your next vacation: January 1st: The Oprah Winfrey Network starts today - so settle into your couch, nurse that hangover with some TLC from Oprah. January 5th: Tonight at 9pm EST marks the 36th annual People's Choice Awards, hosted by Queen Latifah. Get your votes in now. January 6th: Jersey's here (!) for round three with the season premiere of Jersey Shore at 10pm EST. January 9th: Happy 29th birthday, Kate Middleton...you lucky, lucky girl. January 10th-14th: Get your jewelry and scarves ready to celebrate Accessories Fashion Week in New York City. January 11th: Teen Mom 2 begins tonight to highlight the craziness that ensues when children have children. Luckily, MOMFinds is here to help. January 12th: Bridezillas, rejoice. Today is the great Bridal Expo in New York, NY with fashion shows, sales, and tips. If you're not in the area, check out BRIDEFinds for all of your wedding needs. January 16th: The 68th Golden Globe Awards will take place tonight. Don't forget to check out the red carpet beforehand to see all of the best celebrity styles. January 17th: Michelle Obama blows out 47 birthday candles today. Stylishly, of course. January 18th-23rd: Berlin hosts its semi-annual fashion week featuring eco-friendly trends that are super chic. January 21st: The romantic comedy about the state of dating today, No Strings Attached, starring the oddly matched Natalie Portman and Ashton Kutcher, hits theaters. January 23rd: The Kardashian girls are at it again, but this time on the East Coast. Tune in for Kourtney and Kim Take New York tonight. January 24th-27th: Keep an eye out for the latest Spring & Summer trends from the Paris Haute Couture Fashion Week, featuring Giorgio Armani and Christian Dior. Don't miss a thing with all of our fashion news. Shop our guides to the best eco-friendly shopping and the best vegan shoes. Join our e-mail list for exclusive updates.
Holiday Gift Card 411: Where To Get Them For Less And How To Spend Them
'Tis the season for gift cards. But don't frown when Aunt Sally hands it over, even if you never shop at said location. We've got you covered - whether you're giving or getting - on how to spend those bad boys on things you'd actually want. Take a peek below on how to spend them now before you get charged for collecting dust: iTunes: If you want to listen to the hottest tunes like the Black Eyed Peas newest CD ($13.99) - one of Oprah's favorite things, be sure to grab this online-only $15 gift card for only $13.80. Tiffany & Co.: If you're lucky enough to receive (or nice enough to give) a Tiffany gift card, put it toward this Tiffany Notes Band Ring ($100). Steve Madden: Keep up your shoe collection by getting these Steve Madden Caryssa Pumps ($89.95) by using this $500 gift card - yours only for $450. My Wines Direct: Treat yourself - you may need it - to this $50 MyWinesDirect.com gift card and max it out with this Red Wine, Cheese & Crackers Basket ($49.95). Bath & Body Works: The ultimate gift shop, Bath and Body Works, has this $107 gift card for $93.09. Be sure to spend it on the Sweetest, Softest Robe Ever ($24.75, down from $49.50). Barnes & Noble: For the bookworm friend, get her this Barnes & Noble $149 gift card for only $135.59. But if you get one, we recommend Chelsea Handler's newest book: Chelsea Chelsea Bang Bang ($13.41, down from $25.99). Ulta: Use this festive $25 Ulta gift card for the Soldout List-approved Philosophy Amazing Grace Gift Set ($35), ideal for anyone on your gift list. Zappos: With a Zappos $100 e-gift card (that can be instantly used online) for $92, the possibilities are endless. This Marc by Marc Jacobs Computer Sleeve ($82) is perfect for anyone, especially your techie pal. Macy*s: Nab this $100 gift card for $89 and use the e-code right away for this MICHAEL Michael Kors Hamilton Tote ($298) either for yourself or your handbag-deprived BFF. Saks Fifth Avenue: Since we're all about making over our men this season, grab him a Saks Fifth Avenue gift card to spend on this Cashmere Hat and Texting Gloves Set ($158). 1-800-Flowers: Don't know what to send the in-laws? Try this $50 gift card to 1-800-Flowers for only $37.50. Or just send them this Regal Oak Grandeur Gift Basket ($49.99), so they can re-use the basket once the goodies are gone. Check out even more gifts like gifts for your man and the best gifts for your Martha Stewart-type mother. Join our e-mail list for exclusive updates.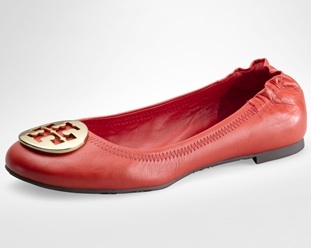 Holy Tory Burch Heaven: 30% Off Reva Flats Today
Anybody who knows me knows that I have a soft spot for Tory Burch. I've been on the Reva-train since they first came out, and I am still loving them more than ever. So, when I say that Reva's rarely go on sale - I mean it. They also make the perfect gift - every girl loves Tory. So, Merry Early Christmas, folks, these styles are 30% off today: These colorful Tory Burch Afrikan Reva Ballerina Flat ($118.00, down from $235) are about to sell out - if you're a size 9 or know someone who is, move fast. These Tory Burch Katie Glitter Ballet Flat ($175, down from $260) are my personal favorites - you will LOVE the glitter toe and leather knot detail. These Tory Burch Quilted Nylon Reva Ballerina Flat ($165, down from $235) are the ultimate preppy pair - the perfect gift for any lady in your life you wears pearls on a daily basis. They are also timeless and will never go out of style. For the exotic-skin lover in your life (or you), grab a pair of these Tory Burch Snake Print Reva Ballerina Flat ($165, down from $235). Niiiice. See what else we're wearing this season with all of our winter trends. Shop our guides to the best coat trends, the best jackets, and the best military jackets. Subscribe to our online mailing list for SHEFinds in your inbox. Follow the author of this post on Twitter @bridefinds.
She's A Marathon-Running Freak Of Nature: Gifts For Your Gym Rat Friend
She spends her days (and probably nights) at the gym. She can probably run a marathon faster than we can tie our shoes. She definitely wouldn't get picked last in gym class. So give her a gift that can keep up with her, since we'll probably be sucking wind behind her. Check out our favorite presents below: Check out our gifts for your OCD friends and gifts for your homebody friend. Shop our guides to the best sports bras and the best cheap workout gear. Join our e-mail list for exclusive SHEFinds updates.
Grab Tory Burch's New Reva Flats And Flannel Tote Before Oprah Gives Them All Away
There's a reason why these Flannel Reva Flats ($195)  and Tory Flannel Tote ($250) were selected as some of Oprah's favorite things. These festive grey and silver Tory Burch Reva flats and matching tote bag are perfect for winter. It's no wonder we've selected them for our Holiday 2010 Soldout List. Now, the question is - will they be under your tree? Check out more of our favorite gifts. Shop our guides to the best flat shoes and the best large tote bags. Join our e-mail list for exclusive fashion updates.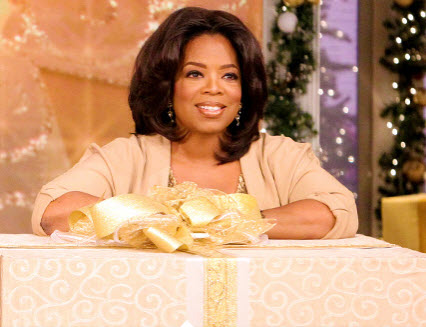 Oprah's Favorite Things 2010 Part 2: Volkswagens, iPads, Diamonds And More
When Oprah's Favorite Things 2010 Part 1 show aired on Friday, the audience was showered with 24 amazing gifts we'd kill for. Today, November 22, Oprah aired Favorite Things 2010 Part 2, catching another entire audience by complete surprise and causing mayhem (in a good way). Here's where to buy all of her Favorite Things now: See Part 1 of Oprah's Favorite Things for 2010, plus her favorite things from last year, too. Then see all of our sales and deals, best find of the day posts, and online sample sales, too.
Where To Get Oprah's Favorite Things 2010 Before Everyone Else Does (Part 1)
Christmas came early today: Oprah's very last Favorite Things TV show aired this afternoon (part 1 - part 2 will be on Monday). In true O fashion, she tricked the audience by dressing in all black and pretending the show was very serious, but then she ripped off her dress to reveal a red sequin embellished dress, and announced what they were really there for. Screaming and jumping ensued. Here are the gifts that are now guaranteed to be the biggest sellers this year. Ready? Here we go: Follow the author of this post on Twitter @shefindseileen. Check out more from Oprah, plus her favorite gifts from last year, and all of the gifts we're predicting will sell out this year in our Sold Out list.
Oprah's Last "Favorite Things" Show 2010 Airs Tomorrow. Let The Frenzy Begin.
UPDATE: See the complete list of the newest Oprah's Favorite Things--and where to get them. Oprah, America's real-life Santa Claus, will turn into the ultimate giving machine tomorrow, November 19, 2010, on her very last "Favorite Things" show, as she gives tons of hot gifts away to her audience and dictates which gifts will fly from the shelves. Get ready for lots of screaming audience members! Are you getting teary eyed just thinking about their reactions? Get your Holiday lists ready...but first, let's take a look back at some of her past favorite things that are still available: Have you seen the Favorite Things SNL Parody? Here's a refresher (apologies for the not-so-great sound quality): Follow the author of this post on Twitter @shefindseileen. Check out our list of the 21 Gifts that WILL sell out this year and get them now, and all of our sales and deals. then check out our guides to the best boots, pumps and leopard print shoes. No holiday is complete without a new pair of shoes to start the year out right. Want to know our favorite things? Check out our best find of the day picks.
Blog Roundup: Heard On The Web This Week
Finally--Oprah's favorite skinny jeans are on sale--for 35% off. Find out what other sales and deals are just waiting for you to take advantage. Allie is Wired has pictures of Keira Knightley's new short hair style. Alternative Consumer rounded up some gorgeous eco-friendly finds. Embrace your animal instincts with this Longchamp bag at Bag Snob! Bobbi Brown's limited edition kohl eyeliner in Black Chocolate is the perfect blend of black and brown at Beauty Snob. Coquette is mad for wedge heels and finds the best wedge boots under $150. Fashion Pule Daily conducts a Q&A with Naya Shoes designer Kasey Gibbs The Jet Set Girls attend the opening of the new Make Up For Ever Boutique in Soho! KRISTOPHER DUKES is using Moroccan Oil shampoo, conditioner and oil treatment . Second City Style shares their picks for the top 10 fashion & beauty abominations of all time. Shopping and Info wants the OTR Skinny Jeans worn by Whitney Port. From faux fur to shearling, StyleBakery hunts down this season's most stylish coats The Beauty Stop shows how to get DIY leopard print nails. The Shoe Goddess can't wait to pair these Azzedine Alaia Lace-Up Ankle Boots with a pair of skinny leather pants! eye4style feels like a woman, thanks to Thierry Mugler's new fragrance Womanity. What will you wear with your new jeans? How 'bout leopard print shoes, lace up booties, clogs or over the knee boots?
Tuck Your Boots Into Oprah's Favorite Skinny Jeans For 35% Off
Oprah doesn't lie. When something works, she tells the world about it, which is why these CJ by Cookie Johnson jeans are a must in your wardrobe this winter to tuck into boots all season long. With a slimming effect and a silky interior lining right where your muffin top would be, these jeans feel good and look even better. Plus, they're on sale at Zappos with free shipping: Black jeans look awesome tucked into boots, so grab the last pair of these CJ by Cookie Johnson Joy legging jeans ($85, from $114). More of a classic kind of gal? These CJ by Cookie Johnson Faith straight leg jeans in sapphire wash ($100.10, from $143) are right on the money. A slightly darker wash, CJ by Cookie Johnson's Faith straight leg jeans in dusk wash ($101.65, from $154) are a no-brainer with for casual Fridays.  Pair these CJ by Cookie Johnson's Believe crop legging jeans ($82.69 from $112) with over the knee boots and thick socks--no one will ever know they're cropped, and come spring, you can wear them again. What will you wear yours with? Some ideas: To work...blazers and leopard print shoes or slingbacks For drinks...leather jackets and pumps To dinner...faux fur vests and over the knee boots To the movies...cardigans and flat black boots or rain boots Running errands...v-neck sweaters and desert boots Check out our entire guide to 9 more irresistible CJ by Cookie Johnson jeans, plus black jeans, the best-fitting jeans, and boyfriend jeans, too. Follow the author of this post on Twitter @shefindseileen.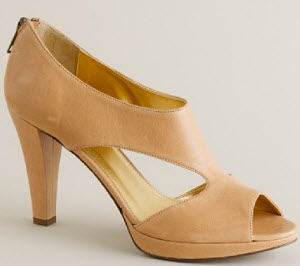 Oprah's Favorite J.Crew Shoes Are 60% Off
When J.Crew's creative director Jenna Lyons visited Oprah on her show last April, Oprah raved about these very shoes. She couldn't stop commenting on how comfortable they are. Months later, not only are they still on-trend and gorgeous, but they're also an extra 20% off with code TREAT (same goes for everything over $125 in the J.Crew final sale). Grab these Alecia heels ($103.99, from $275) and a pair of tights to go with them - wear 'em all through fall with boyfriend jeans and all of your dresses. Not your style? Check out all of Jenna's picks, and then get yourself some no-fail staples for fall: blazers, skinny jeans, clogs and leopard print shoes are on our list. Follow the author of this post on Twitter @shefindseileen.
Get 50% Off Oprah's Favorite Pants, CJ by Cookie Johnson Jeans
Oprah's last season on the air premiered yesterday, and if you weren't lucky enough to be in her studio audience (where she gave away a trip to Australia) at least you can benefit from a little fashion advice from the talk show goddess--she's long regarded CJ by Cookie Johnson jeans as her favorite pair yet--they fit curvier bodies perfectly, are lined with a silk waistband for comfort, and they look chic for casual Fridays. Get yourself a pair at Nordstrom for up to 50% off now: These CJ by Cookie Johnson 'Beautiful' jeans ($69.90 from $143) are universally flattering with a slight boot cut. For a straight leg, darker pair, go for CJ by Cookie Johnson's 'Faith' jeans ($79.90, from $112). If you're not in the market for jeans, but still want the flawless CJ by Cookie Johnson fit, try these 'Divine' silk cargo pants ($104.90, from $176) with a pair of heels for evening, or the longer and ultra-flattering 'Devotion' silk cargo pants in olive, black or brown. See more CJ by Cookie Johnson jeans, and our guides to the best-fitting jeans, black jeans and white jeans, plus more sales and deals and best find of the day picks.
Grab The New CJ By Cookie Johnson Jeans Before Oprah Buys Them All
Have you tried Oprah's favorite denim brand, CJ by Cookie Johnson?  The stretchy fit is ideal for every body type (from size 0 to 18) and it slims and flatters in all the right areas.  A new crop of styles just hit Nordstrom--shop now before Oprah starts raving about them and they sell out (true story). CJ by Cookie Johnson goes preppy with the new twill fabric like the Loyalty' Shorts ($121) and the 'Love' Boyfriend Twill Pants ($136) both with their baggy, boyfriend fit for maximum comfort and style. The line has also decided to expand their bootcut styles adding the 'Grace' Bootcut Twill Pants ($132), which are perfect for a summer day in the office, and the 'Beautiful' Bootcut Leggings ($115), giving you more super flattering options to choose from. And of course, since the the temperature has been well into the 80s lately, CJ by Cookie Johnson brings you capris. The 'Mercy' Crop Jeans ($117) and 'Believe' Crop Legging ($143) both fit amazingly and give you versatility with their fabrics. If you haven't grabbed yourself a pair, shop our CJ by Cookie Johnson jeans guide--you can thank us later. Still denim starved? Shop our guides to the best celebrity denim, the best designer denim, and the best flare jeans. Take a minute and sign up for our newsletter for updates in your e-mail.
The New Oprah Store–Verbal Affirmations Not For Sale
Everything that Oprah touches turns to gold, so the fact that Chicago's gearing up for the opening of The Oprah Store, isn't really surprising. The store will only include Oprah memorabilia, that you can get here, but wouldn't it be cool if you could shop all of Oprah's favorite things in one place? We're making it easier for you with our roundup of Oprah endorsed products that we love, too. Oprah store, take note: CJ by Cookie Johnson Jeans Oprah loves CJ by Cookie Johnson jeans. These CJ by Cookie Johnson 'Beautiful' Bootcut Jeans ($115) have magical slimming properties, but are super comfortable, too. They recently launched in plus sizes, and they just released a white trouser jean that we want to wear all summer long. J. Crew Julienne Leather Heels When J.Crew's Creative Director Jenna Lyons appeared on Oprah, the talk show host blabbed about how much she loved her J.Crew Julienne Leather Heels ($198). The shoes are comfortable and have a great architectural detail. Uggs Oprah is all about comfort, and whether Uggs are a fashion faux pas or not, she wears them religiously. For a summer option, these Ugg Australia Marema Cork Flip Flops ($80) are pretty cute. Carol's Daughter Oprah swears by Carol's Daughter beauty products (so do Mary J. Blige and Jada Pinkett), and we understand why. They smell delicious and they work. Try out this Carol's Daughter Mini Manicure and Cuticle Oil Hand Care Kit ($21) to see what the big deal is. Stay up-to-date by checking out our news section, and then check out our guides to the best bras, the best underwear, and the best cheap underwear. er Heels $198
First Look: Gap's Limited Edition Tees
The Met Costume Institute Gala is a big deal--everyone in fashion goes, and we love ooh-ing over their dresses. This year, Gap's creative director Patrick Robinson will host the bash with Oprah. Which is pretty awesome, considering Gap is a mainstream brand--but the reality is, everyone wears it. Even Sharon Stone once wore a Gap tee on to the Oscars.  To celebrate the exibit (this year it's  "American Woman: Fashioning a National Identity,"  Gap conveniently designed these limited edition tees, below, inspired by women of all eras. Each of the t-shirts (priced between $34.50 and $44.50) embody iconic American style, so whether you fancy yourself a modern day flapper like Louise Brooks (the first t-shirt on the right) or a screen siren like Lauren Bacall, (the black t-shirt below) there's something for everyone. Check out a first look of the t-shirts that will be available online and in stores May.3: Get prepped for the weekends with our guides to the best tees for your shape, the best skinny jeans, and the best sneakers.
Charity Buzz Causes A Stir With $17,000 Tickets To Oprah, And More You Can Actually Afford
CharityBuzz.com is raising a ton of money with cool auctions like coffee with Robert DeNiro ($8,500), a  week long internship with Anna Wintour, now at $24,000, and  VIP tickets to Oprah's show for $17,000, but they also have some great high-end clothing and accessories auctions (typically tax deductible according to the website ) that are worth checking out.  See what's up for sale while everyone else is taking out a mortgage to answer Anna Wintour's phone: Maybe everyone will be too preoccupied with Oprah tickets to notice this 18k Rose Gold Irene Neuwirth Pendant,  worth $18,460, which is currently bidding at zero. You can never have enough black dresses, and this Black Danita Cocktail Dress by Luca Luca, worth $2,750, is gorgeous. Bidding is currently at zero, too. Must be the Vogue internship distracting the fashion set from this one. Proenza Schouler's PS1 Handbag is the newest it bag, but now you can bid to create your own custom PS1 Handbag (worth $5,000 with bidding now at $1,000) and eliminate the possibility of a fellow handbag enthusiast having the same one. See our guide to the best black dresses, the best cocktail dresses, and the best summer dresses.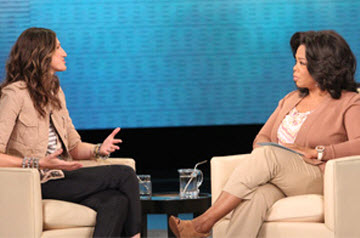 Dress Like J.Crew's Jenna Lyons in Three Easy Steps, Because Oprah Says So
If you're a fan of J.Crew's Jenna's Picks (we know you are) - we hope you set your TiVo today because Jenna Lyons, J.Crew's creative director, was on Oprah and dished out her essential fashion tips--while Oprah revealed her favorite J.Crew shoes: Oprah wore these Julienne Leather Heels ($198) in "bronzed avocado" - we suggest you get them before her employees at Harpo (and the free world) snap them up. We like the gray "flannel" color (pictured above) - it's a great neutral wardrobe option. Oprah also loves these Alecia Leather Platform Peep Toes ($275)--she raved about how comfortable they are--no doubt they'll be sold out soon if you don't grab a pair. Jenna gave us some tips: 1. Opposites Attract. Jenna rocked mixed prints look by pairing this timeless Vintage Bateau Top ($36) with sequin pants. And she made it work. 2. Make a statement with jewelry. No wonder J.Crew has some of the best chunky, sparkly, eye-catching jewelry - Jenna says she lives for statement pieces. We agree - and think the Crystal Glamour bracelet ($70) and FENTON/FALLON™ for J.Crew Carrington crystal chains necklace ($175) are just beautiful and edgy at the same time. 3. Borrow from the boys. If you're look is head to toe girly, Jenna says grab something from your boyfriend's closet. A military jacket, like the one she wore Oprah - the Solid Lieutenant Jacket ($98) is a great way to add texture and style to any feminine get-up. Get more great spring accessories by checking out our guide to the best chain strap bags, the best cage booties, and Oprah's favorite jeans, CJ by Cookie Johnson.
Jenna Lyons Takes Oprah Behind The Scenes Of J.Crew Today
Jenna Lyons will appear on Oprah today to talk about her dreamy job as J. Crew's executive creative director. Jenna is the one responsible for making us want to buy everything at J.Crew each season--in our opinion, she's wholeheartedly earned her $325,000 bonus everyone's buzzing about. Michelle Obama and Oprah (who are besties these days) wear J. Crew's preppy basics regularly.  Here are three of Jenna's spring picks that don't require a $1 million bonus to buy: A fedora like this Straw and grosgrain version ($34) is an easy solution to bad hair days and sun protection. These Reese back-zip gladiator sandals ($118) are well-made classics that will never go out of style. This J. Crew Basket-print silk camisole ($49.50) is great for layering under a cardigan or a denim jacket for spring. Go see how J.Crew's kids line fits petite adults, and get more great spring accessories by checking out our guide to the best chain strap bags, the best cage booties, and Oprah's favorite jeans, CJ by Cookie Johnson.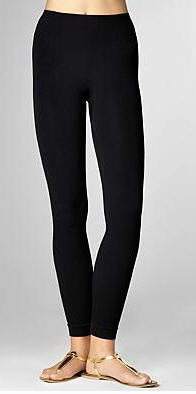 Jessica Alba, Oprah, And Gwyneth Paltrow Make Shapewear Cool
Shapewear used to mean girdle for grandma, but according to WWD, after four decades of flat sales, the shapewear industry is becoming cool, thanks to celebrities like Jessica Alba, Oprah Winfrey, and Gwyneth Paltrow extolling the power of Spanx. Lady Gaga, Rihanna, and Beyonce's lingerie-inspired costume looks also energized the industry. While we don't expect you to wear a leotard to work, there are some shapewear options that can second as lingerie or actual apparel. Here are four pieces that you won't hide in the bottom of your drawer: You can wear these Sassybax: Bottom Lifting Control Top Leggings ($68) under a pair of slacks or by themselves. These leggings have knit-in support that  separates and lifts the bottom while making your thighs look slimmer. A camisole like this Yummie Tummie Lace Camisole ($86) is a great layering piece for spring. You won't want to hide the lace on the bodice or the hem of the cami. For a camisole that you can wear under a cardigan or blazer, this SPANX: Slimplicity Scoop Neck Camisole ($44) is a great option. This Body Wrap: Moderate Control Underwire Shapewear Slip ($98) doesn't look like your typical slip. The geometric seaming and sheer panels make the slip (that comes with straps) look like sexy lingerie. Check out Spanx newest line of swimwear, and then see our guide to the best shapewear, body shapewear, sexy shapewear to show off, the best bras, and the best underwear.
Get 30% Off Oprah's Fave, Carol's Daughter Beauty Products, While You Support Mary J. Blige's Charity
We hear that today on Oprah, Mary J. Blige will announce her partnership with beauty company, Carol's Daughter, to give back to Blige's charity, Foundation For The Advancement of Women Now (FFAWN) which helps send disadvantaged women go to college.  Today and tomorrow, get 30% off online purchases at carolsdaughter.com to celebrate.  We've long been fans of Carol's Daughter beauty products--after all, when Oprah says something is her favorite thing, we listen. [Remember CJ by Cookie Johnson jeans, Oprah's favorite pair? Trust us.]  Here are our reviews of the top 5 Carol's Daughter products we loved. Check them out before you buy: 1. Carol's Daughter Face Butter For Very Dry Skin 2. Carol's Daughter Lisa's Dry Hair Elixir 3.  Carol's Daughter Bring The Moisture Toner 4. Roundup: The Very Best Carol's Daughter Products 5. Gifts From Carol's Daughter For Everyone Get the word out by sending this Twitter message to your followers so they know the good news: Be beautiful and give back to @maryjblige's charity @ffawn 30% of @Carols_Daughter online purchases 4/13 & 4/14 go 2 FFAWN #mjb4ffawn http://bit.ly/9htbtp Check out Oprah's favorite jeans, CJ by Cookie Johnson jeans, plus check out our guide to blazers, summer dresses and chain strap bags so your prepared for anything spring brings your way.
Shop Oprah's 'Great Closet Cleanout': Buy Her Stuff On Ebay Now
Oprah's given away cars, money, and now, her own clothes. Get in on Oprah's  a 10-day Ebay sale, starting at 11am today, where she'll auction 150 items from her closet. Oprah gave us a sneak peek of her stuff, and here are our top five items you can grab from the auction--plus we hear there's a ton more--including a Chanel chain strap bag, size 9 red Prada peep toe heels and Bottega Veneta shoes, and a size 14 Carolina Herrera purple dress. Check out Oprah's favorite jeans by CJ Cookie Johnson you can buy now without bidding on Ebay. C Want more? See our favorite online sample sales happening today, and the rest of the week, plus see our guides to the best shoes, handbags and jackets.
Seen On Oprah: Make Over Your Underwear Drawer With Cosabella Pajamas
Today on Oprah, Rita Wilson shows women how to go from frumpy to fabulous, and how to look great at every age with stunning makeovers. One of her suggestions: Cosabella pajamas, which, conveniently, are 25% off at Bare Necessities today and tomorrow. Here are some of Rita Wilson's favorite Cosabella pajamas she's showing today on Oprah: Get the same Cosabella Lexy robe ($81, down from $108) and Marlene slip chemise (also $81, down from $108) that the model above is wearing on Oprah. Said Wilson of the lacy robe over a chemise, "I like this short little pink thing because underneath is very sexy, very playful baby doll." The Cosabella Talco camisole ($54 from $72) and Talco pants ($97.50 from $130) are super comfortable and great investments. Wilson loves the bright Cosabella pajamas because of their built-in shelf bra which has some support. Cosabella's Gretchen top ($89.25 from $119) and Gretchen pants ($86.25 from $115) are slimming and a little flirty, with lace trim. Wilson told Oprah she likes layering the Talco robe on top, too. As a bonus, order $75 or more worth of Cosabella products at Bare Necessities and you'll receive a free pair of these decadent Never Say Never Bootie Lace Thong panties to spice up your lingerie drawer. That's not all: Check out Gilt Groupe's Cosabella online sample sale. Don't miss our complete list of guides to shapewear, from must-have Spanx to cheap shapewear. See Oprah's favorite jeans by CJ Cookie Johnson jeans, too.
Fashion Wordsmith Oprah Introduces The World To The "Shabootie"
As if there weren't already enough names out there for the stylish ankle boot (bootie and shootie spring to mind), Oprah has created a term all her own: the shabootie. Sounds kind of like a doo wop song lyric, but it's got a nice nice ring to it. Oprah introduced the new fashion dictionary entry yesterday, when she and friends from Elle, O, and Harper's Bazaar staged "shoe and handbag interventions" and replaced one woman's very sad pig ballet flats with a pair of sleek, black shabooties, aka Stuart Weitzman's cover up boots. Weitzman may be the other authority in shabooties, but we think Oprah would appreciate olsenHaus' black bootie, especially because the vegan brand produces 100 percent cruelty-free footwear. For something a little edgier, try Luxury Rebel's Jenny shootie (which also comes in a giraffe print) or simply browse our guides to the best in booties and vegan shoes and handbags.
Oprah To Stage An Intervention – With Your Shoes And Handbags
After Oprah declared her love for CJ by Cookie Johnson jeans, we pricked up our ears and got pretty excited when we learned that today, Oprah (with the help of Joe Zee of Elle, Mary Alice Stephenson from Harper's Bazaar, and O's own Adam Glassman) will be giving us tips and tricks on looking slimmer (including hiding those cankles) simply by changing up our shoes and handbags.  Here's a sneak peek at some of their excellent advice: 1. Joe Zee advises women with wider feet to try out Stuart Weitzman's Elastorama boot.  It accommodates a broader foot without looking like it, so your tootsies stay slim-looking and comfortable. 2. Everyone agrees that commuting to work in supportive shoes is a must-do; however, trekking in scuffed sneakers certainly isn't.  The group recommends Cole Haan's Air Maggy ballet flats, which feature Nike technology (which happens to be one of Oprah's faves when it comes to shoes). 3. Stephenson notes that booties, when cut lower at the ankle, help to elongate the leg.  But more importantly, the show invents a new term for the look - "shabooties."  Get yours with Stuart Weitzman's Cover Up boots. 4. For a woman carrying a backpack to work, Joe Zee doesn't sacrifice form or function.  He simply swaps in a very cute and very useful messenger bag from Lucky Brand.  (And it's in a great shade of purple, too). 5. Cankles may seem like a permanent affliction, but hiding them with black socks (as one of the show's guests has tried to do) isn't the solution.  Rather, elongate the entire area with a pair of neutral heels - Adam Glassman recommends Kate Spade's Susie heels in pale blush patent. Whether it's a cure for cankles, tips on tying a scarf, or advice on wearing the right bra, Oprah wants to make sure you're put together properly.  And so do we, which is why we've put together the best clothing for dressing thinner, along with figure-flattering jewelry to top it off.  Plus, whether you're well-endowed or sport a smaller chest, don't worry, because bras for big busts and the right options for smaller ones are out there, just waiting to mold themselves perfectly to your torso.
Oprah Loves CJ by Cookie Johnson Jeans, And So Do We
Whenever Oprah talks about something, we feel compelled to check it out. Her affordable gift ideas and skincare advice have turned out to be quite good, so when it was revealed that Oprah loves Magic Johnson's wife's line of jeans, CJ by Cookie Johnson, we had to take a look. She even wore the brand on her October cover of O. Cookie Johnson took up the torch to create the denim line after struggling to find jeans that accommodated her healthy, size 8 curves, so the fit is a top priority.  As the designer herself says, these jeans are meant for "a mother, a daughter, a grandmother. She has curves, and she has style." Of Cookie Johnson's classic looks, our favorites in the line include this hip pair of slimming, "cosmos" dark wash Grace bootcut jeans and the Truth high waist jeans in a dark rinse. What really impresses us about CJ by Cookie Johnson, though, is that the line doesn't make you sacrifice a fashion-forward look in order to get a great fit.  We love the very of-the-moment Love boyfriend jeans as well as the line's Joy legging-style jeans. Whether you want a basic bootcut or a trendy fit, CJ by Cookie Johnson makes jeans you can count on, so shop the full range to try out every style.  Oprah recommends owning a complete set of lingerie, and we think pairing these jeans with the right skivvies might be just the ticket to never having to hike, push, pull, or tug at your outfit again. Just in case you're still on the hunt for perfect denim, take a look at the best skinny jeans, fall-appropriate black jeans, and boot cut jeans to cover all your bases.
As Seen On: Oprah
The Perfect T-Shirt. Does it exist? Many claim perfection but only one got Oprah's stamp of approval. Adam+Eve is a contemporary underwear and sportswear line from designer Adam Lippes. He got on the casual clothes fast track by starting out at Polo Ralph Lauren. What: The perfect tee in every style- Short Sleeve Tee Long Sleeve Tee Tank Top What we heard on Oprah: "What's so great about our tees is you can dress them up or dress them down," Adam says. "They can become the foundation of your wardrobe." Price: $48-$56 Find It: Adam+Eve is at BareNecessities.com. The Oprah Winfrey Show has become an authority on wearable women's fashion. We've been Oprahsuaded. Oprahsuaded: To persuade someone, most likely a woman, into believing, buying, eating, reading or doing something that Oprah says is good. "You bought the latest Oprah's Book Club book? You are so oprahsuaded."
SheFinds Solutions: Oprah's Blueprint to a Better Butt
Problem: No matter what, we all want to improve the appearance of our butts. Solution: Stacy London, host of TLC's What Not to Wear presented solutions for style woes on the Oprah show. She says you should look at your body in a three-way mirror when trying on pants and recommends tailoring to get a perfect fit because no pair is one-size-fits all. Designer Elie Tahari topped the list for her modern, flattering shapes that almost anyone can wear. Look for wider bands that define your waist, shallow pockets that help hide hips and a slight flare that lengthens the leg. For total butt-improvement: Oprah's must-have seamless body slimmer is the Donna Karan Body Perfect slimmer. "It does several thing: it shapes, it lifts and it smoothes," Stacy says. The most heinous crimes against your behind? Visible panty lines, bunching, and off-color undies. Avoid breaking beauty law with a click over to BareNecessities, for full coverage without the bunch - Calvin Klein seamless boyshorts.