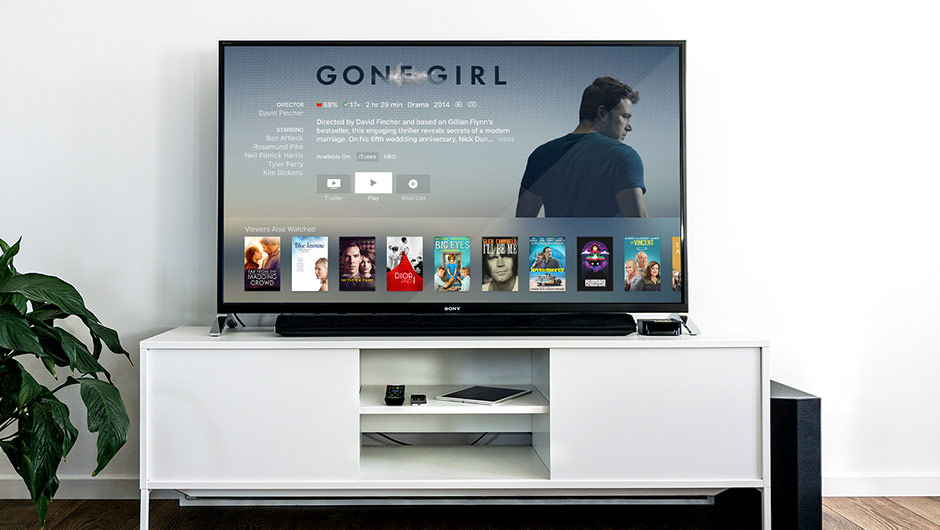 Here's What's Coming To Netflix This Month (It's Really Good!)
The Kardashian-Jenners Just Recreated The KUWTK Intro & It Will Make You Feel Old AF
This New Show Is Bound to Be The Next 'Gossip Girl' And We Can't Wait!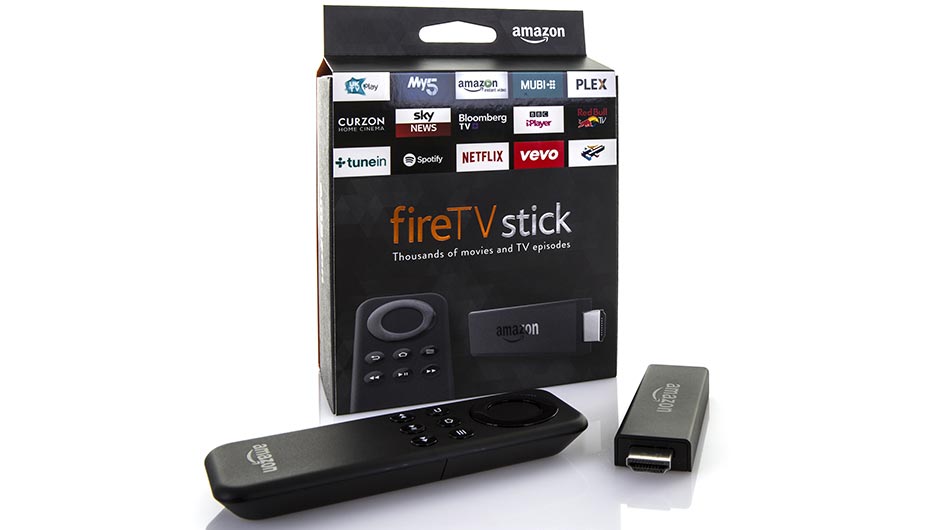 The Scary Downside To Buying A Jailbroken Amazon Fire Stick
Here Are All 'The Hills' And 'Laguna Beach' Stars Expecting This Year
Here's Your First Look At Rachel Lindsay's Season Of 'The Bachelorette'
Victoria Beckham's Carpool Karaoke Has An Unexpected Twist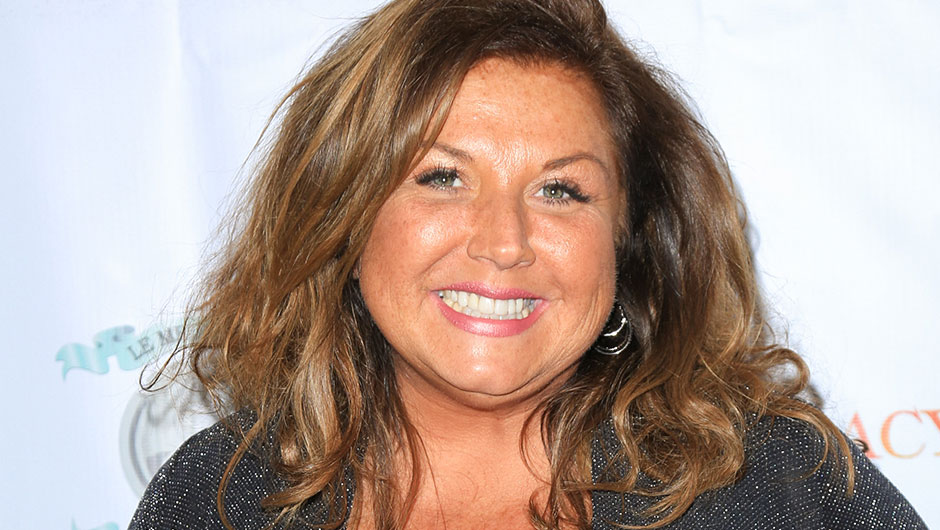 Stars Who Left Roles On Popular TV Shows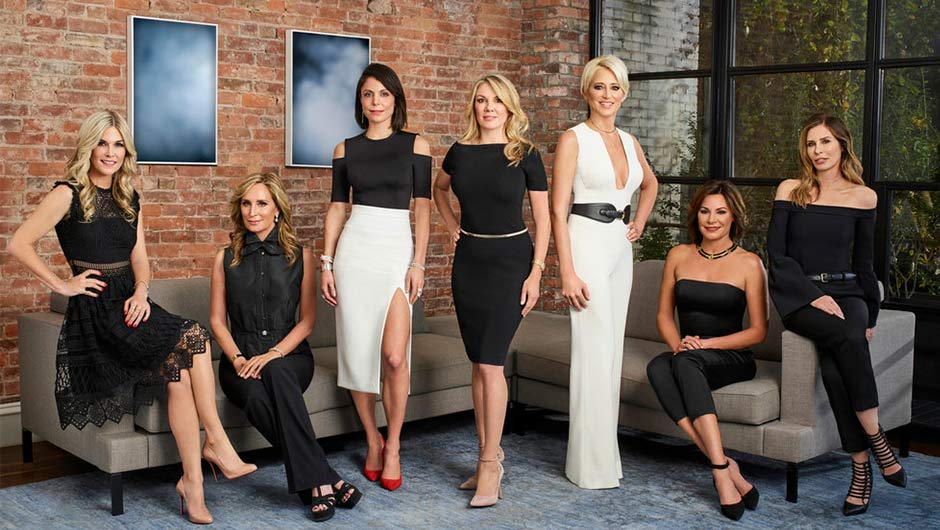 8 Secrets You Never Knew About The Real Housewives Of New York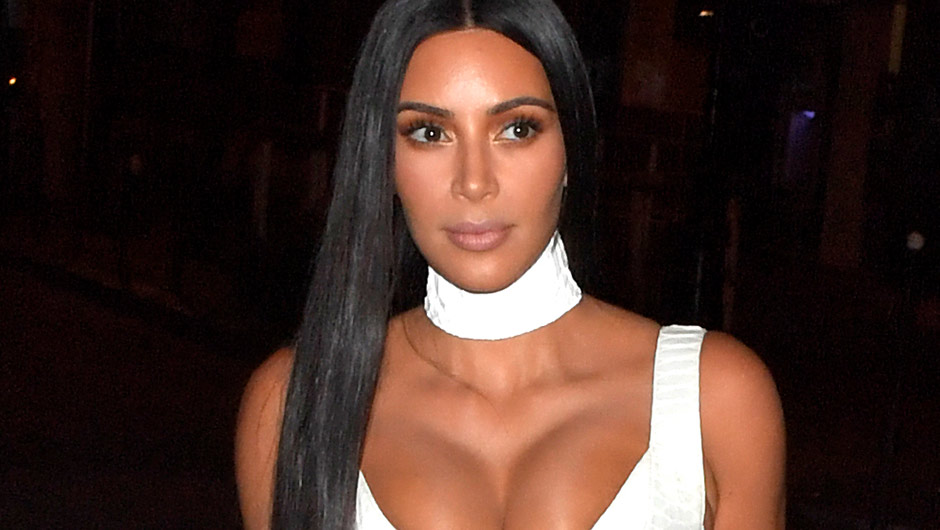 VIDEO: Kim Kardashian Reveals New Details Of Her Paris Robbery In KUWTK Clip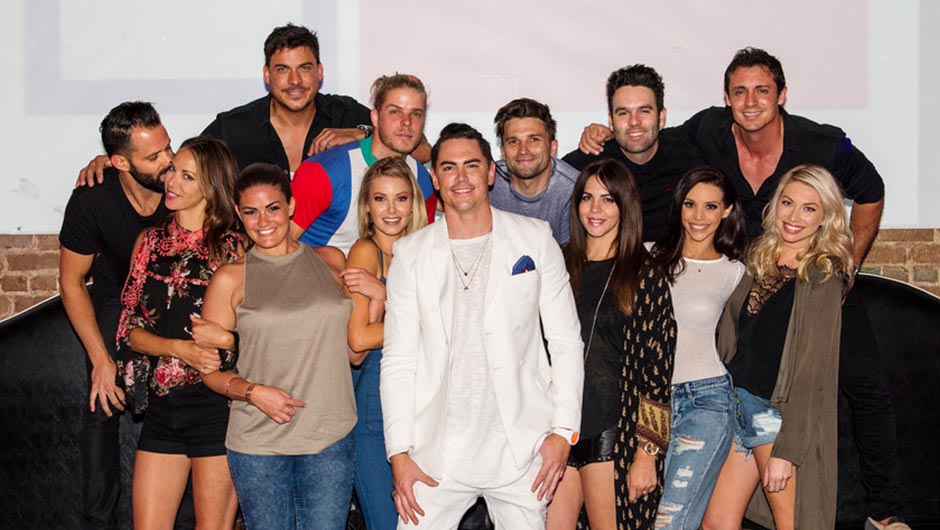 6 Secrets You Never Knew About Vanderpump Rules
Streaking, Fighting & Jill Zarin's Return: The Real Housewives Of New York Season 9 Trailer Is Here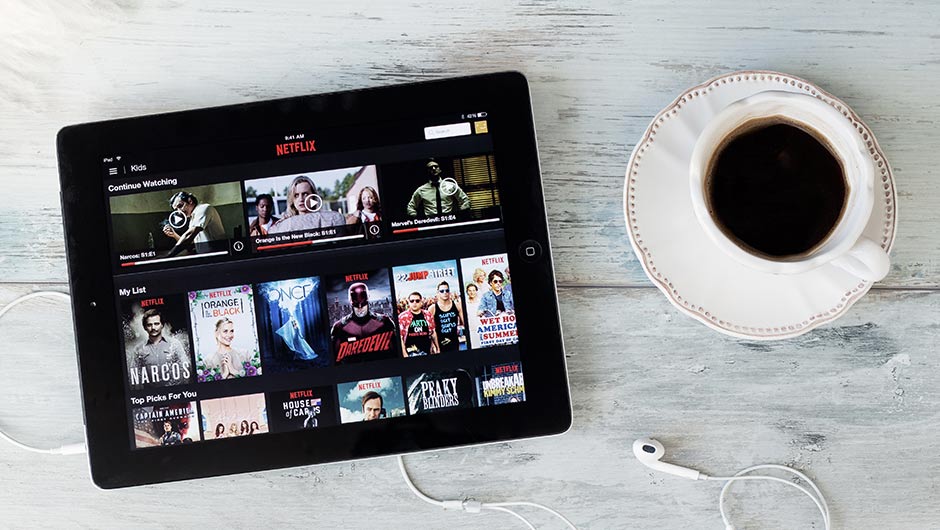 Netflix Will Get Into Reality TV With Original Programming
13 Netflix Movies That Are Perfect For Valentine's Day–Whether You're In A Relationship Or Not
VIDEO: Watch The Epic Trailer For The Unauthorized Britney Spears Lifetime Movie
9 Netflix Series That Are Coming Out This Year (We Can't Wait!)
Kim Kardashian Cries, Breaks Silence On Paris Robbery: 'It Makes Me So Upset to Think About'
Kim Kardashian made her return to social media this week after a 3-month break following her Paris gunpoint robbery. Now, she's finally breaking her silence on the horrific incident. In a promo for the upcoming 13th season of Keeping Up With The Kardashians, the reality star recalls the scary night to her sisters Kourtney and Khloe Kardashian. "They're going to shoot me in the back," she says in tears. "There's no way out. It makes me so upset to think about it." The preview also shows Kardashian's reaction to news of her husband, Kanye West, being hospitalized in November. "Don't scare me, please. What's going on?" Kim says crying over the phone with her mother Kris Jenner hovering nearby. "I think he really needs me, and I have to go home," she explains in a voice-over. Wow, honestly, props to them for putting any of this out there. Keeping Up With The Kardashians returns this March on E! [Photo: E!]
The Trailer For 'Riverdale' Is Here, And It's Nothing Like The Archie Comics
You might have come across some news about an upcoming TV show based on the Archie comics series. Perhaps you even read that Cole Sprouse, either Zack or Cody from The Suite Life of Zack and Cody, is playing Jughead. Well, the trailer for Riverdale is here, and it looks like none of that yuk yuk comic book humor made the cut. [youtube]https://www.youtube.com/watch?v=8AMiwKhm3uI[/youtube] I read Archie comics when I was younger and there were no murder mystery or teacher-student relationship plots. That's for sure. This show looks more like a cross between Gossip Girl and the Vampire Diaries, which, I mean, is pretty amazing. We could always use another angsty teen drama on The CW! It's just not what you'd expect from the wholesome, freckle-faced redhead and his crew. What do you think of the Riverdale trailer? Let us know in the comments! Don't forget to check out: Kylie Jenner's $4 face mask and why 2016 wasn't Taylor Swift's best year [Photo: Youtube]
VIDEO: Bruno Mars Has The Most Fun Doing Carpool Karaoke
Yesterday, we got a sneak peek of Bruno Mars on Carpool Karaoke and it totally lived up to the hype. In what might be the most feel-good ride ever, the singer and James Corden break it down to "24K Magic," "Locked Out of Heaven," "Grenade," "Versace on the Floor," and of course, "Uptown Funk." Mars even nails an Elvis "Jailhouse Rock" impression! [youtube]https://www.youtube.com/watch?v=AFxCO_DyzYM[/youtube] Don't forget to check out: this amazing photo of Ryan Reynolds and Ryan Gosling and Kendall Jenner's insane workout routine [Photo: Youtube]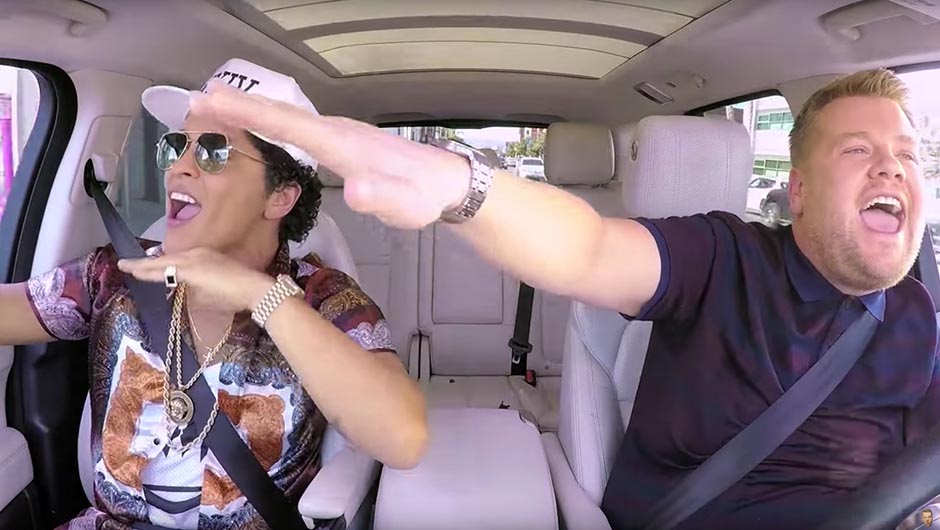 VIDEO: Watch A Sneak Peek Of Bruno Mars On Carpool Karaoke
James Corden must be in the holiday spirit because we're getting a second Carpool Karaoke this month! After riding with Madonna last week, The Late Late Show host is going for a drive with Bruno Mars, and it looks like the most feel-good thing ever. Blasting Bruno Mars tunes while driving around town makes so much sense, why didn't it happen sooner?? Watch the segment tonight or check back here tomorrow to see the whole thing! [youtube]https://www.youtube.com/watch?v=AYBzG3mk0YQ[/youtube] Don't forget to check out: the pettiest celeb feuds of 2016 and Kendall Jenner's insane daily workout routine [Photo: Youtube]
VIDEO: Madonna Twerks, Talks Michael Jackson And Sings Her Hits On Carpool Karaoke
Madonna made her Carpool Karaoke debut last night and it was just what you'd expect from the star. There was front-seat twerking, limbs hanging out of windows, a halfway British accent, and one major Michael Jackson revelation. "Of course. I mean, baby, I've been around," she tells James Corden when asked whether she kissed MJ. It was actually Madonna who made the first move after loosening him up with some chardonnay. The more you know! Oh, and for the singing, some of the tunes include "Vogue," "Papa Don't Preach," a wonderful acapella version of "Don't Cry for Me Argentina" from Evita, and "Express Yourself." Watch the wild ride below: [youtube]https://www.youtube.com/watch?v=Sx2PfL2ekTY[/youtube] Don't forget to check out: the most liked Instagrams of 2016 and the first thing Jessica Alba eats every morning [Photo: Youtube]
We're Doing A Facebook Live With The Ladies Of London Tomorrow! Get All The Details
We have some exciting news! Tomorrow, we will be live streaming on Facebook with two of the stars of Bravo's Ladies of London, Caroline Stanbury and Juliet Angus. Watch as we chat about the new season of the show and ask us any and all questions! Here's how you can tune in: 1) Like us on Facebook if you don't already! 2) Make sure to be on our page at 3 PM EST tomorrow, Tuesday, December 6. 3) Once the live stream gets going, comment with your questions! Did I mention you should really like us on Facebook???? See you tomorrow! [Photo: NBC Universal Media Village]
You Can Now Watch Netflix Offline, Which Will Make Holiday Travel Just A Little Less Awful
There's really just one downside to Netflix, which is the fact that you can only stream movies and TV shows when you have WiFi. Sure, this isn't really a problem when we watch from the comfort of our couches where the Internet connection is (hopefully) solid. But there's usually limited WiFi or a fee when it comes to planes, trains, and other forms of travel. We should be able to continue our binge of Stranger Things or watch all the holiday movies from anywhere, right?? Well, that's about to be possible. Netflix just announced that you can now download content to watch later, wherever, without Internet! All you have to do is click the download button on the details page of a program, and you're set. Just a heads up, it doesn't work on laptops but only tablets and phones. But hey, that's progress! At least now we have something to look forward to during the miserable holiday travel. Don't forget to check out: Mariah Carey gets slammed on Instagram for Photoshop and this woman spent $60,000 on plastic surgery to look like Ivanka Trump [Photo: Shutterstock]
VIDEO: Ashley Benson Talks To Us About #GivingTuesday, Pretty Little Liars And More!
Ashley Benson just wrapped the hugely popular TV series Pretty Little Liars and now she's taking on a new role raising awareness for #GivingTuesday, a movement to make the Tuesday after Thanksgiving (today!) a national day of giving. This year she's partnered with Paypal, which matches all donations by 1%, to support the dog rescue charity Wags and Walks. We got to chat with the actress about how to get involved with#GivingTuesday, what's next for her after Pretty Little Liars, and all about her move to New York City. Watch below! [youtube]https://www.youtube.com/watch?v=8lFpDnaA19s[/youtube] Learn more about #GivingTuesday. [Photo: Splash News]
Filming For 'Keeping Up With The Kardashians' Has Been Shut Down For The Rest Of 2016
Kim Kardashian and Kanye West have had a tough few months, so it's no surprise that filming for Keeping Up With The Kardashians has ended for the year. As previously reported, the show's production shut down indefinitely in October after Kim's gunpoint robbery in Paris. While the entire family took a break in the weeks following the scary incident, they resumed filming, without Kim, some time in late October/early November. However, with Kanye's recent hospitalization, it looks like the cameras are officially turned off for the rest of 2016. Sources tell TMZ that producers "have enough footage for the series commitment, but the plan was to film through the holidays, and that won't happen." Kim is "rethinking everything," so it's possible that the hiatus can go in to the new year. Update: E! has released this statement: "Keeping Up With the Kardashians is currently in production and has not been halted." Don't forget to check out: Kendall Jenner opens up about her anxiety on KUWTK and Kylie Jenner's favorite healthy snack [Photo: Instagram]
VIDEO: Lady Gaga Sings Her Hits, James Corden Wears A Meat Dress On Carpool Karaoke
We got a sneak peek at Lady Gaga doing Carpool Karaoke yesterday, and now the full thing is here! The entire ride feels like you're at one of her concerts--she really goes all out with the dance moves and hitting those high notes! In between belting out her new single "Perfect Illusion" and hits like "Bad Romance," Born This Way," "Edge Of Glory" and "Poker Face," we learned some interesting facts about the singer. She told James Corden that she didn't get her driver's licenses until a few months ago, and then he let her take the wheel! "It was so embarrassing," she told The Late Late Show host about passing her road test. "My whole family came with me to the DMV. My father cried when I got my driver's license." We also found out that Gaga owns 400 pieces of Michael Jackson's clothing and that she wrote her first hit, "Just Dance," in 10 minutes. Casual. Corden then decided to tease Gaga by wearing some of her infamous outfits, including the meat dress. "I really think you should take that off," she told him after holding her nose and gagging. Yep, only Lady Gaga should be wearing cold cuts as fashion. Now it just needs to be 2017 so we can watch her slay the Super Bowl Halftime show. [youtube]https://www.youtube.com/watch?v=X5Cfi7U4eL4[/youtube] [Photo: Youtube]
VIDEO: Watch The First Official Trailer For Netflix's 'Gilmore Girls' Revival!
It feels like we've been waiting *forever* for the first official trailer of the Gilmore Girls revival, and now it's here! Everyone is back. Seriously, everyone. Obviously, the episodes will focus on Rory and Lorelai, but also expect to see Luke, Emily Gilmore, Rory's boyfriends (Dean, Jess and Logan), Paris and even Sookie St. James (aka, Melissa McCarthy!). We can't wait to go back to Stars Hallow! Grab some coffee and watch the trailer below: [youtube]https://www.youtube.com/watch?v=kGGNNSmGDpU[/youtube] Gilmore Girls: A Year in the Life debuts on Netflix November 25. Mark your calendars! Don't forget to check out: preview Lady Gaga's Carpool Karaoke and the best celebrity Halloween costumes this year so far [Photo: Netflix.com]
VIDEO: Watch A Sneak Peek Of Lady Gaga On Carpool Karaoke!
Lady Gaga is going for a spin with James Corden! The singer will appear on Carpool Karaoke this Tuesday, October 25 and we have a sneak peek of the ride. So far, we know the two will be belting out "Bad Romance." Monster hand motions included, obvs. They also do a bit to Ludacris' "Move B*tch, Get Out the Way!" when someone is holding up their trip--classic New Yorker move from Gaga. Oh, and they reenact when the NFL asked Lady Gaga to perform at the 2017 Super Bowl Halftime Show. Should be a good time. [youtube]https://www.youtube.com/watch?v=CLww8tLcC-g[/youtube] Gaga oh-la-la! [Photo: Youtube]
Kris Jenner Calls Kim Kardashian A 'Traitor' In The New Keeping Up With The Kardashians Promo
While no new episodes have been filmed since Kim Kardashian's scary Paris robbery, Keeping Up With The Kardashians is still set to return to E! for the second half of season 12. In the latest promo, Kris Jenner calls out Kim for helping Caitlyn Jenner pick out a dress for the ESPYs. "Kim, you are a f***ing traitor," she yells over the phone in front of Khloe Kardashian and Jonathan Cheban. "You're not going to f***ing play this game anymore!" Yikes. It also looks like there's some family drama with Kendall Jenner, also Rob Kardashian and Blac Chyna have some issues. Oh, and Scott Disick is spending lots of time working out with momager Kris. Should be an interesting rest of the season! Watch the clip below: https://www.youtube.com/watch?v=02AhE-1a1no Don't forget to check out: Khloe Kardashian speaks out about Kim's robbery and where to get the Makeup by Mario eyeshadow palette [Photo: Splash News]
E! Confirms That Production Has Been Shut Down On 'Keeping Up With The Kardashians'
Following Kim Kardashian's scary gunpoint robbery earlier this week, production on Keeping Up With The Kardashian has been shut down indefinitely. A spokesperson from E! tells Us Weekly, "Kim's well-being is our core focus right now. No decision has been made as to when production will resume." The hit reality show has been on the air for almost 9 years and is currently in its 12th season. New episodes will begin airing on October 23rd as planned, however, no new footage has been filmed since the attack. Also, a spokesperson from E! confirmed earlier this week that the show was not filming at the time of the robbery. The Kardashian-Jenners have certainly been keeping a low profile on social media in the days after the incident. Caitlyn Jenner was the one to break the family silence with an Instagram post on Tuesday, October 5. https://www.instagram.com/p/BLJ9PF7BCDU/?taken-by=caitlynjenner The sisters returned to social media the next day. Kourtney Kardashian tweeted a message that may or may not have to do with the robbery, while Kendall and Kylie Jenner resumed their usual posting. https://twitter.com/kourtneykardash/status/783856124747390976 https://www.instagram.com/p/BLOAfXYj8SI/ https://www.instagram.com/p/BLJzwfih9KT/ It's being reported that Kim is questioning her entire brand of "putting it all out there" on social media, which most likely led the robbers to her $4.6 million dollar diamond ring. The rest of the family is also taking a step back from the spotlight with Khloe Kardashian, Kendall and Kylie cancelling upcoming promotional appearances. However, the family signed a three-season agreement last year for KUWTK which would've kept them on the air through 2018. No word yet on whether that contract still stands--watch this space for any updates. [Photo: Splash News]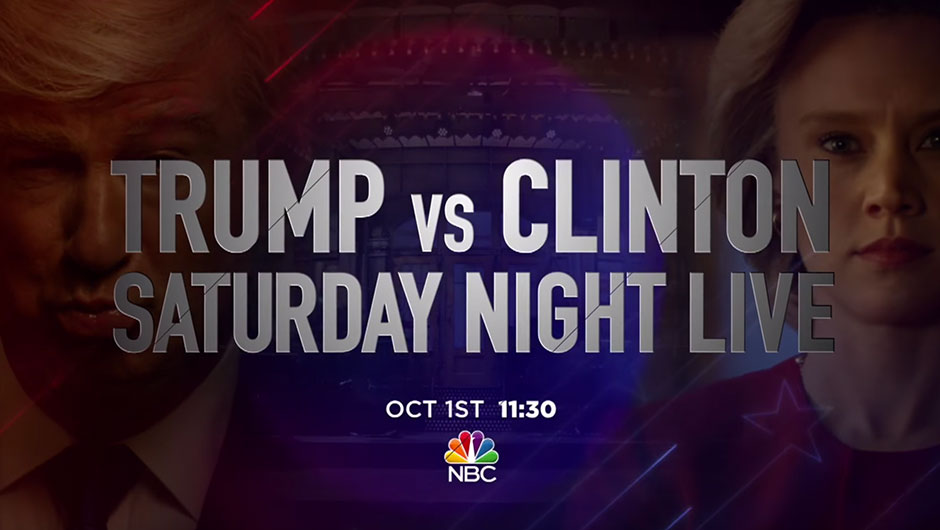 The One Thing You Should Be Really Excited About For SNL This Weekend
Saturday Night Live returns for it's 42nd season this weekend, and while there's lots to be excited about (the return of Kate McKinnon, new cast members, election coverage, and a performance by The Weeknd!) the one thing you should be MOST excited about is the casting of SNL veteran and funnyman Alec Baldwin as Donald Trump! Yes, the show just announced in a hilarious promo (below) that Alec will be playing The Donald across McKinnon's Hillary Clinton in the show's premiere... and for the entire season! Here's a preview of what his Donald looks and acts like: https://www.youtube.com/watch?v=wpeDdqcU_VY Alec has a history of hilarious appearances and hosting gigs on the show, so he's sure to hit all the right comedy points when he steps on the stage (clearly, they're going to cover the debate!). Just like last season's decision to cast Larry David as Bernie Sanders, this is an example of SNL using the perfect mix of seasoned veterans with comedy newbies to get the most laughs. We love it! Tune in to the season premiere of SNL this Saturday, October 1. Margot Robbie hosts and The Weeknd performs.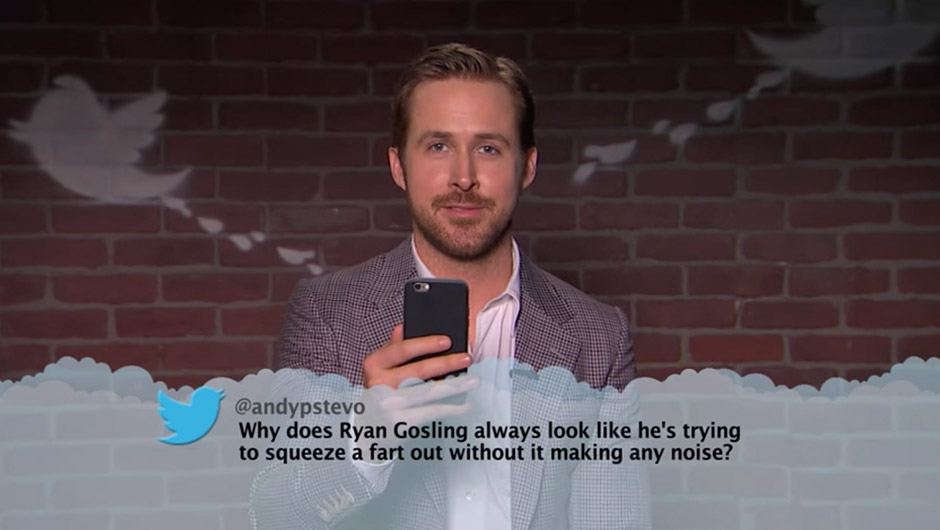 VIDEO: Ryan Gosling, Kate Hudson & More Celebs Can Not Keep It Together Reading 'Mean Tweets'
We have another round of Mean Tweets! In the latest installment, celebs like Ryan Gosling, Melissa McCarthy, Zac Efron and Kate Hudson can barely keep it together while reading aloud what Twitter users think of them. Highlights include: "Kate Hudson is a dead-eyed trash bag that smells like low tide," "Chris Evans is a stupid bearded sweater wearing dumb dork" and "Why does Ryan Gosling always look like he's trying to squeeze a fart out without making any noise?" Ah, the Internet is just full of sweet people. Watch the video below: [youtube]https://www.youtube.com/watch?v=JgQVj4iMm8Y[/youtube] Don't forget to check out: watch George Clooney find out about Brangelina's split and the best place to get your ears pierced [Photo: Youtube]
How To Dress Up As Daenerys Targaryen From Game Of Thrones For Halloween
I'll admit, I don't watch Game of Thrones. But I do know that the Daenerys Targaryen Halloween costume is an excellent choice for all you ladies who are fans of the HBO series (or have boyfriends who are into it ;)). I mean, she's the Mother of Dragons and John Snow's aunt. That's pretty badass! Why not dress up as her for Halloween then?? OK, so here's what you need to nail the Daenerys Targaryen Halloween costume. First, you gotta have that long, flowing blonde hair. If you're not born with it (insert Maybelline commercial here), no worries, that's why wigs were invented (probably). We found this Game of Thrones Daenerys Targaryen Wig Long Blonde Wavy ($25.79) that already comes braided. Less work for you, check! Game of Thrones Daenerys Targaryen Wig Long Blonde Wavy ($25.79) Next you need an outfit. I picked the blue dress because a friend who watches the show told me it was newer than the brown outfit. Obviously you can do either, but I found this really amazing lookalike of the blue dress. It's kind of expensive, but definitely worth it if you're trying to go all out. Mycos Game of Thrones Daenerys Targaryen Mother of Dragons Blue Dress Costume ($85.99-$92.98) FYI, 76% of customers on Amazon says the dress runs large. Keep that in mind when placing your order! So, since you're dressing up as THE Mother of Dragons, you obviously need a dragon. If only real ones existed. Just kidding, that would be scary! This Beanie Babies dragon is not scary, and also small enough to carry around all night. Ty Beanie Babies Legend Dragon ($14.28) I also found these silver nail caps that are really beautiful and cool. They're not necessarily a requirement of the Daenerys Targaryen Halloween costume, but a nice addition that will make you stand out from the other Khaleesis (there will be many). Also, they have the word "dragon" in the product name so figured they would be appropriate. They come in a set of 5, so don't forget to order one for each hand! Silver Dragon Claws // Nail Armor // Set of 5 ($18) With these items, you'll be ready to rule the Iron Throne come October 31st. Have fun! For more Halloween ideas, check out costumes for Ghostbusters and Harley Quinn! [Photo: HBO]
Here Are Some Clues About The Next Bachelor From The Show's Creator
Mike Fleiss, creator of The Bachelor (and also a filthy rich genius), has been tweeting clues every day about who will be the next Bachelor. According to Us Weekly, the guys in the running from JoJo Fletcher's season of The Bachelorette are Chase McNary, Luke Pell, Robby Hayes and Wells Adams. Let's see which one of them it could be based on all the clues we have (so far!). https://twitter.com/fleissmeister/status/764180804649967616 "He's very handsome" can literally apply to anyone who's been on this show. Now the sunrise part is more telling. Robby is a "former competitive swimmer" which makes me think he had many early morning practices. Although maybe that's why he quit? On the other hand, Luke seems like the type to get up and at 'em in the morning. https://twitter.com/fleissmeister/status/764264141561339904 All signs point to Wells on this one, right? https://twitter.com/fleissmeister/status/764487035071496193 Ah, must not be Wells after all. Remember what happened to him during the firefighter challenge?? https://twitter.com/fleissmeister/status/764849554516611073 Not really sure what this statue means but I'm getting Chase vibes... because he's just kind of there... like a statue. https://twitter.com/fleissmeister/status/765600255446351872 https://twitter.com/fleissmeister/status/765601346305134592 So this is obviously a love song and Robby was the first contestant to tell JoJo he was in love with her last season... and then he wouldn't stop talking about it. Dude loves love. IDK guys, don't we all know it's going to be Luke??? I would love watching Wells for 937525832 hours a week but his upcoming appearance on Bachelor in Paradise has me thinking he's a no-go for Bach (tears). Let us know your pick in the comments! [Photos: ABC/Craig Sjodin]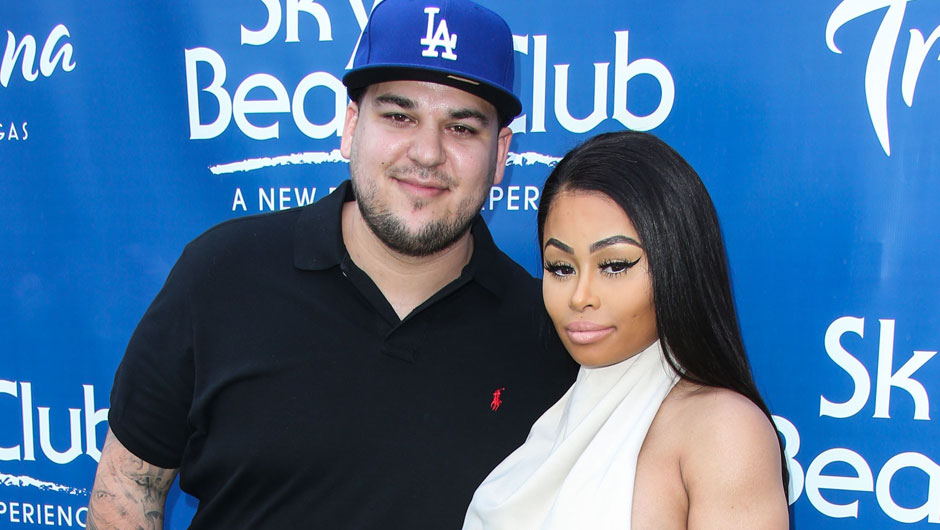 Oh Good, Rob Kardashian & Blac Chyna's Reality Series Looks Absolutely Crazy
Between their quick engagement and shocking pregnancy announcement, it's safe to say Rob Kardashian and Blac Chyna's romance has been nothing short of a whirlwind. Now, we finally get to see it all play out on, what else, a reality TV show! In the first trailer for Rob & Chyna, the parents-to-be are getting ready for the birth of their child while dealing with the ups and downs of a relationship. The two have a huge blowout with Chyna accusing Rob of "still texting b*tches." It also looks like Rob's weight loss journey will be featured on the show as well as appearances by the rest of the Kardashian Krew. Get ready for the 6-part "docuseries" to premiere Sunday, September 11 at 9 on E!. Don't forget to check out: Selena Gomez and Justin Bieber's Instagram feud and the new Urban Decay Naked palette [Photo: Splash News]
How You Can Get Bachelorette JoJo's $1,100 Finale Dress For $150
Another season of The Bachelorette is over. JoJo Fletcher picked Jordan Rodgers (yay!), he proposed to his "best friend" and "soul mate" (aww!) and it all went down on the picturesque beaches of Thailand (ooh!). The only thing that made this finale even more perfect was JoJo's stunning dress. The Badgley Mischka Blushing Ballerina Gown was just the right mix of ethereal and dramatic, with a gorgeous gold-threaded bodice and flowing skirt. The show's stylist Cary Fetman tells People StyleWatch, "We were trying to go soft and delicate — completely different than where we had been for the last 10 weeks. We had already done all of those tight-fitted and beaded dresses. We loved that this was the complete opposite with the chiffon fabric." Mission accomplished. https://www.instagram.com/p/BIlqG4rjhUQ/ https://www.instagram.com/p/BImJ21ljt6g/ Now that you have total outfit envy, here's some good news: you can rent this exact dress from Rent The Runway for just $150. Yep, the designer gown, which retails for $1,100, is available for us non-reality TV contestants. It's like a fashion unicorn, right JoJo?! Blushing Ballerina Gown ($150, retails for $1,100) And now something for all the Jordan haters: https://www.instagram.com/p/BIl8ZY3AZCv/ That's a damn love letter on Instagram. Don't forget to check out: how to get lipstick stain off clothing and the most unhealthy item on the Starbucks menu [Photo: Instagram]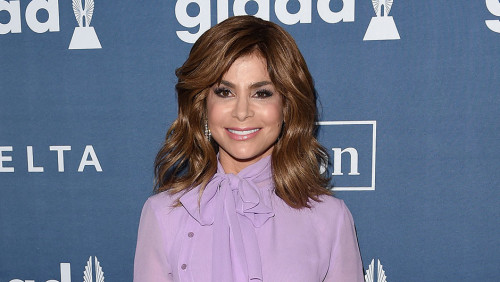 10 Celebrities Who Were Fired From Their Own Reality Shows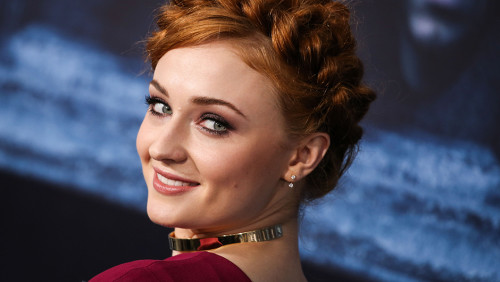 12 Actors Who Shocked Fans By Asking To Be Killed Off Their Shows
Michelle Obama Sings Beyoncé, Raps Missy Elliot On Carpool Karaoke
I don't think we've had a cooler First Lady. Michelle Obama joined James Corden for Carpool Karaoke at THE WHITE HOUSE. So casual. The duo start off the ride rockin' out to "Signed, Sealed, Delivered, I'm Yours" by MObama's fave, Stevie Wonder. In between songs, they chat about "making a mean grilled cheese" and what she'll miss most about living at the White House. Next up is "Single Ladies" and Obama's hand dancing is on point, not to mention, so are her Beyhive references (insert all the bee emojis here). She also reveals her and President Obama's secret service code names (maybe too soon??) and talks about joining Snapchat for her Let Girls Learn initiative. The ride wraps up with "This Is For My Girls" featuring Missy Elliot (who, lol "rolls" into the car #editing). All proceeds from each sale of this song are donated to the Peace Corps Let Girls Learn Fund. Of course, since Missy Misdemeanor Elliot is in the vehicle, they have to throw it back with "Get Ur Freak On." FLOTUS does not miss a beat and now I'm even sadder that this presidency is coming to an end. [youtube]https://www.youtube.com/watch?v=ln3wAdRAim4[/youtube] Don't forget to check out: when the new Kylie Lip Kits will be restocked and are you using the right deodorant? [Photo: YouTube]
14 Celebrities You Didn't Know Were On Law & Order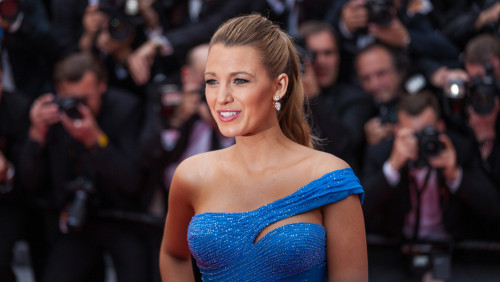 You Won't Believe Which Celebrities Actually HATE The Roles That Made Them Famous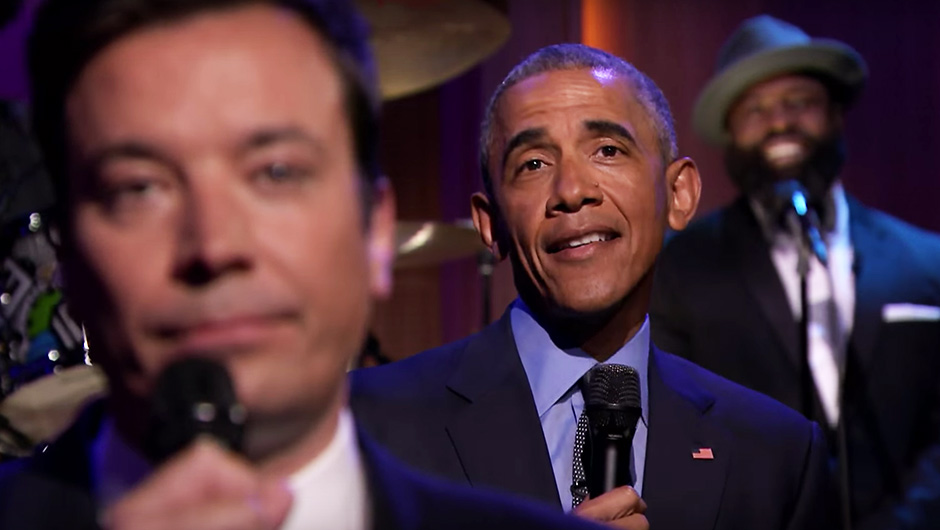 Watch President Obama Sing 'Work' By Rihanna (Dance Moves Included)
President Obama and Jimmy Fallon slow-jammed the news on The Tonight Show last night--Happy Friday, indeed! The pair reflected on Obama's legacy and accomplishments, while also sharing some thoughts on the upcoming election. "Orange is NOT the new black," Obama said, which, zing! POTUS also did a little shimmy to "Work" by Rihanna and even performed his own rendition of the song. And, of course, he finished this segment by dropping the mic. Will we ever have a president this chill again?! [youtube]https://www.youtube.com/watch?v=ziwYbVx_-qg[/youtube] Don't forget to check out: Amazon's best beauty sellers and the best summer shopping under $100 [Photo: Youtube]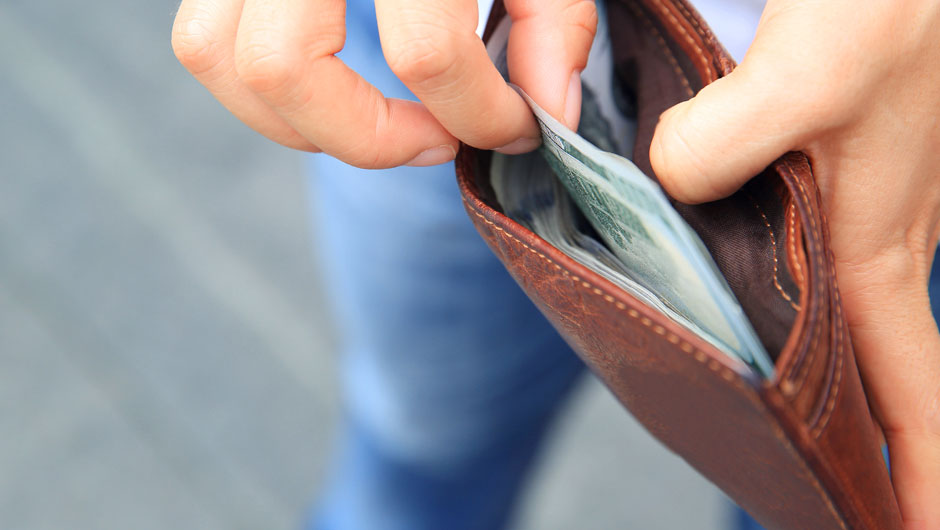 The One Thing Every Millennial Is Doing To Save Money
So, you'd rather binge watch the new season of Orange Is The New Black on Netflix than tune into the premiere of the new summer season of America's Got Talent? Not to worry, you're not alone. Millennials everywhere are "cutting the cord" to cable subscriptions, hoping to save a little extra cash. The Simple Dollar explains, "Cord cutters are people - mostly young people - who cancel a traditional cable package in favor of services like Netflix, Hulu, and others that stream over the Internet." And, everyone seems to be doing it. "One in four millennials doesn't subscribe to cable, and 11% of them never have," says The Simple Dollar. So, whether you've clicked "yes" for the fifth time today when Netflix asks if you're still watching, or are feeling that sense of accomplishment as you finish a full TV season on Hulu in 24 hours, know that you're not the only one! There are plenty of other streaming junkies doing the same thing, trying to save some money. If you haven't yet, will you cancel your cable now? Be sure to check out Meryl Streep as Donald Trump, Kim Kardashian in Biker Shorts, and Kylie Without Makeup! [Photo: Shutterstock]
4 Things We Learned From The First Trailer For Mariah Carey's Reality Show
Mariah Carey is blessing TV with a reality show. E! just released the first trailer for Mariah's World  and it looks incredible. The 8-part docu-series follows the singer as she begins her "Sweet Sweet Fantasy Tour" and plans her wedding. Here's what we know so far: She "is not Cinderella" and her "life has not been a fairytale," so she declares in the first 20 seconds of the trailer after there's a shot of her MASSIVE engagement ring. Cashy. She's "very misunderstood." Even after "The Emancipation of Mimi?!" Her wedding to James Packer is "the most important event that's ever happened." Word, girl. She has a rule that she will not be seen in fluorescent lighting without sunglasses. THIS IS SO GOOD. There's no premiere date set but we should expect "VIP access to Mariah Carey's world" in late 2016. All here for it. Don't forget to check out: Nick Jonas and Demi Lovato do Carpool Karaoke and lipstick tricks to fake fuller lips [Photo: Splash News]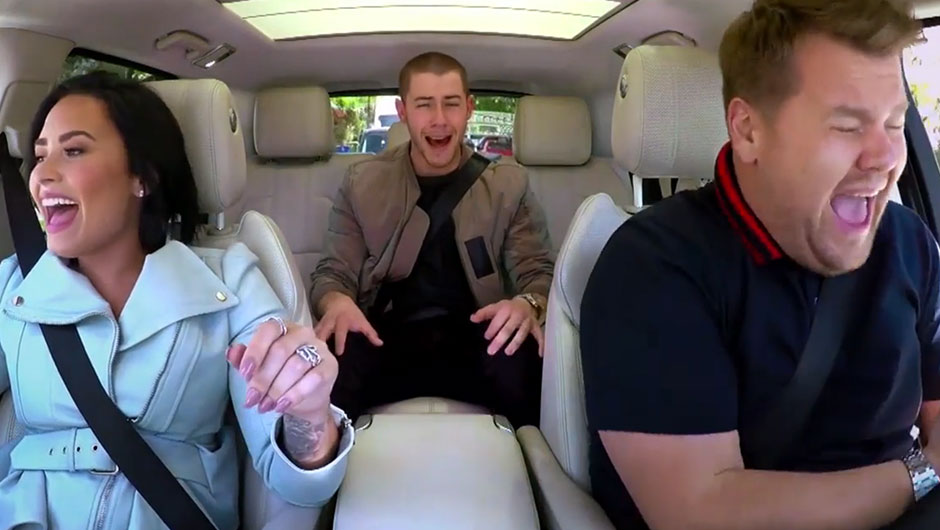 Demi Lovato & James Corden Grill Nick Jonas About His Love Life, Also Do Carpool Karaoke
Usually, when a guest hops into James Corden's magical musical mobile, he greets them and they get right into some carpool karaoke. That was not the case with Demi Lovato and Nick Jonas. The Late Late Show host took advantage of the fact that a heartthrob was sitting in the back of his car and immediately started grilling him on his love life. You could just tell how much joy this was bringing Demi--she couldn't resist getting in on the fun. "You dated Joe," Corden said to Demi. "You dated Selena Gomez," he then asked Nick. "You two never.....?" "Never!" they both replied. Then it was on to Nick's dating history. "It was Miley, then Selena, then back with Miley," Demi explained. Then, of course, Corden pressed Nick about his infamous purity ring. "When did you decide to ditch the ring?" he asked. "I had a real relationship with an adult, and I fell in love actually, and I decided it was time to take the purity ring off," Jonas replied. "Are we going to keep talking about my dating life?" Word, let's get to some singing. The trio performed hits from both artists, including, "Heart Attack" "Close" and even DNCE's "Cake By The Ocean." There was also an accapella rendition of "Jealous" that is second best to that time Nick performed it with a gospel choir. Now I will be watching that for the rest of the day. The segment ends with Demi, Nick and James performing "Confident" as their new "band" on the sidewalk. James takes the drums (aka, buckets), there is, of course, a casual guitar ready for Nick and Demi is on the vocals. This one was fun! Watch below: [youtube]https://www.youtube.com/watch?v=0HeJKcynrGI[/youtube] [Photo: Youtube]
VIDEO: This Weather Reporter Was Told To Cover Up On Live TV
Liberté Chan, weather anchor and reporter for Local Los Angeles news station KTLA, was giving her weather forecast on Saturday morning when a grey cardigan was suddenly handed to her from off-screen. "What's going on?" Chan asked. "You want me to put this on? Why, because it's cold?" she continued. "We're getting a lot of emails," her male colleague replied. Chan remained professional as she was publicly shamed while just doing her job. Once she put on the cardigan, she commented, "I look like a librarian now." "That works!" was her male colleague's response. Really?! Chan also posted a video with her co-worker reading reactions to her outfit. One regular watcher wrote, "Liberté Chan's dress is totally inappropriate for a Saturday morning newscast." And another said, "Liberté Chan looks like she stayed out late at a party and came to work in the same dress." Wow, didn't know shoulders and sequins could be so offensive! Don't forget to check out: Reese Witherspoon's favorite sandals and why you should sleep with your hair in a bun [Photo: Facebook]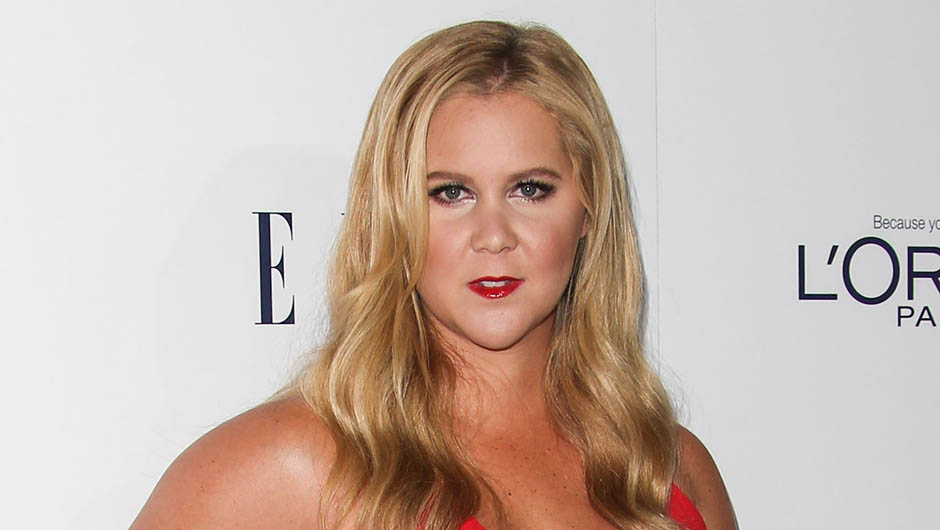 VIDEO: Amy Schumer Takes On The Struggles Of Shopping When You're Not A Size 0
One of the reasons we love Amy Schumer is because her comedy always has a point. In this clip from her show, Inside Amy Schumer, she takes on the struggle of shopping when you're not a size 2--and man is it real. Amy starts off looking at some black tees in a store. Seems innocent enough. Then, when she asks the saleswoman if they have the top in her size (a 12), she's told "not to scare the thinner customers" and that she should maybe look for jewelry instead. She's then lead to a section for her "situation," which is a legit pasture where Lena Dunham has been trapped for three months. She makes a great point about women's sizing, which seems to be more and more of an issue. Watch the entire clip below: Don't forget to check out: Kendra Wilkinson's NSFW tweets about Holly Madison and Kylie Jenner and Tyga breakup (again) [Photo: Splash News]
VIDEO: Mila Kunis, Ashton Kutcher, Kristen Bell & Dax Shepard Play 'Never Have We Ever'
Mila Kunis and Kristen Bell made a joint appearance on The Ellen Degeneres Show and got an early Mother's Day surprise from their hubbys, Ashton Kutcher and Dax Shepard. The guys, who go way back circa Punk'd, pre-taped a hilarious video message wishing their ladies a Happy Mother's Day. But the surprises didn't stop there. Ashton and Dax then came out to play a couple's edition of "Never Have I Ever." Mila warned Ashton before, "Lie if you have to," which pretty much set the tone for this game. Ellen was definitely trying to get the deets on their love lives, asking if the couples have ever "hooked up on set," "been in handcuffs," "waxed each other's body parts" and more. Their answer might surprise you! Watch below: Don't forget to check out: Taylor Swift's $50 white sneakers and Brody Jenner is engaged! [Photo: Ellentube]
Rob Kardashian And Lamar Odom Are Back In The KUWTK Season 12 Promo–Watch Now
This is not a drill: Rob Kardashian and  Lamar Odom are back on the new season of Keeping Up With Kardashians! Plus there's Kim threatening someone over the phone and Kylie complaining about fame. Just when I thought I was getting sick of this family, they manage to reel me back in. Watch the season 12 trailer below and tune in on May 1st on E!. Don't forget to check out: Blake Lively is expecting and Taylor Swift gets a makeover for Vogue [Photo: E!]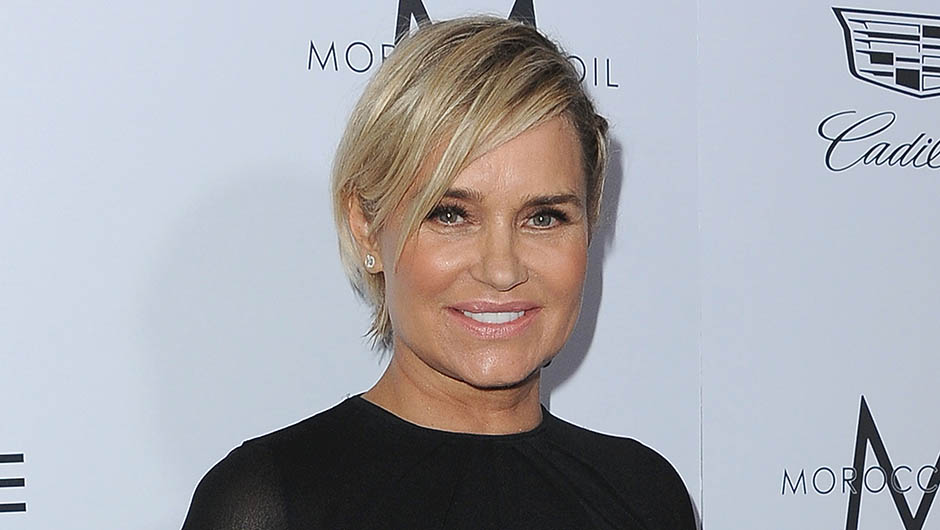 SNEAK PEEK: Yolanda Hadid Walks Off The RHOBH Reunion–Find Out Why!
The current season of The Real Housewives of Beverly Hills has been centered entirely around "Munchausen-gate," and the reunion is no different. In this sneak peek, Lisa Rinna calls out Lisa Vanderpump once again for trying to force the story line around Yolanda Hadid's Lyme Disease. This time, however, Rinna has receipts of LVP's scheming. "I got a phone call from you, and you encouraged me to say 'Munchausen,'" she said before pulling out actual phone records. "I'm getting this out! You called me at home … I've got the phone records … 10 f--king phone calls! I'm sorry, you said you've never called me … [but] you encouraged me to say this." Damn, girl. Hadid, already in tears, walked off the set after this bombshell. Watch the intense moment below: Which Lisa team are you on? Rinna or LVP? Let us know in the comments below and on Facebook! Don't forget to check out: Old Navy's big sale and Anne Hathaway gives birth! [Photo: Splash News]