Can Someone Explain Why Velvet Swimsuits Are Happening?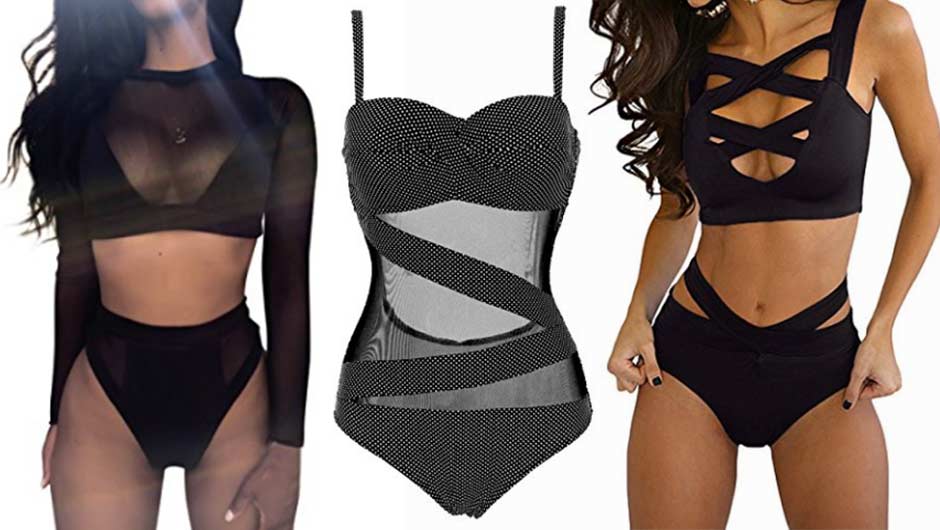 7 Weird Bathing Suits On Amazon That Are Totally Genius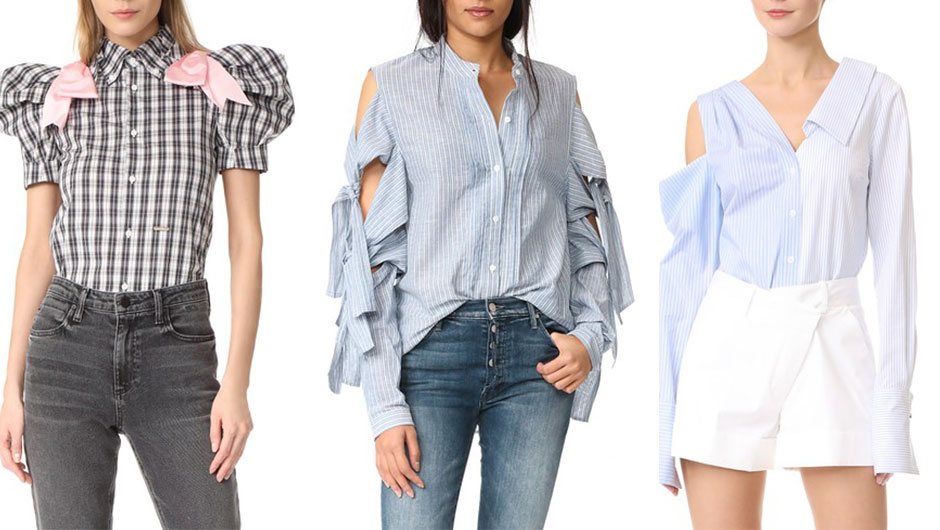 9 Button-Down Shirts That Make Absolutely No Sense
8 Weird Pairs Of Underwear On Amazon That Are Totally Genius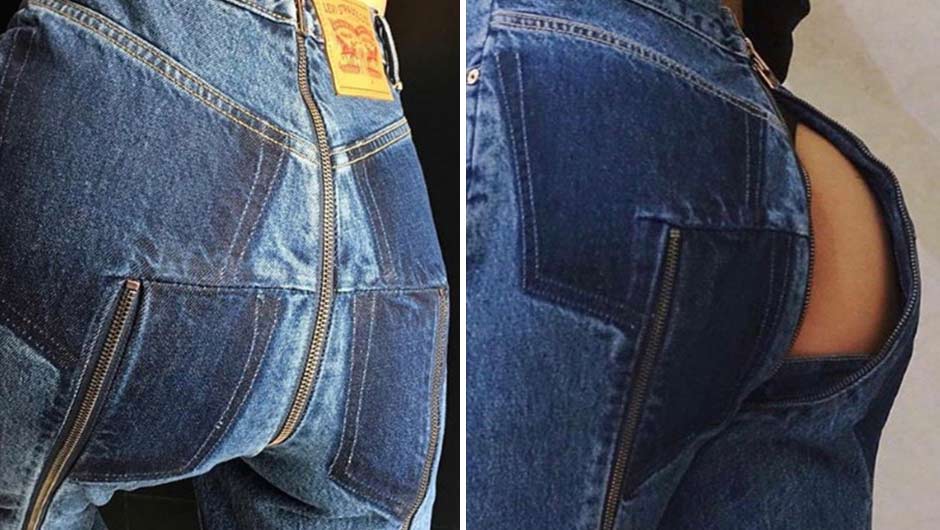 Can Someone Please Explain Why These Jeans Exist?
Can Someone Please Explain What Is Wrapped Around Kendall Jenner's Ankles?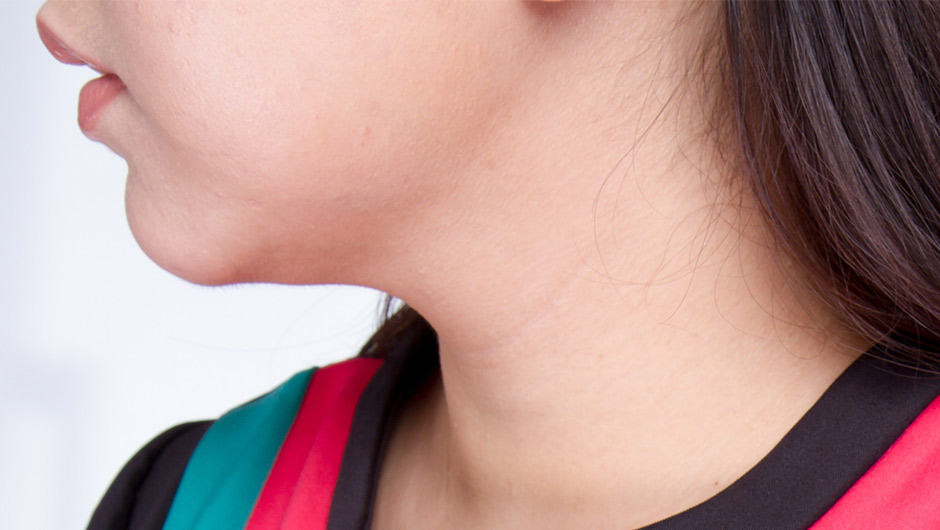 This Weird $16 Tool Gets Rid Of Double Chins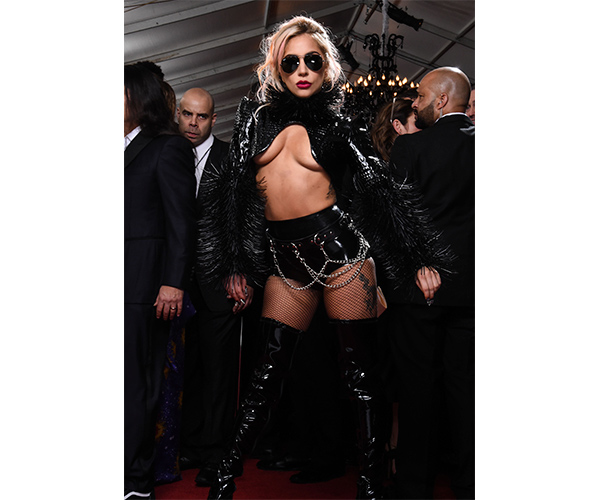 The Most Revealing Red Carpet Outfits EVER
The Internet Is Freaking Out Over This Insane Taylor Swift Lookalike
Do People Actually Wear These Shoes Or Is Someone Playing A Joke On Us?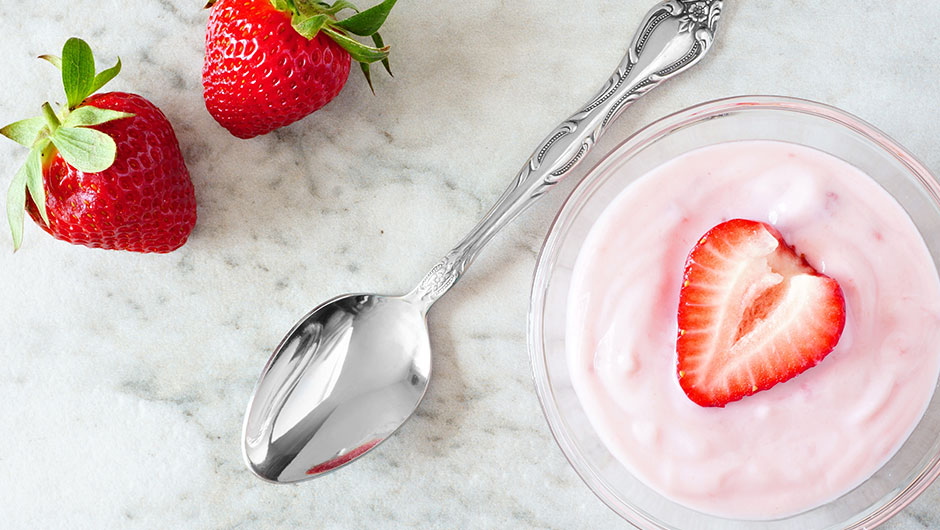 6 Scary Facts You Didn't Know About Food
OMG! This Is The Ultimate Blackhead Extraction Video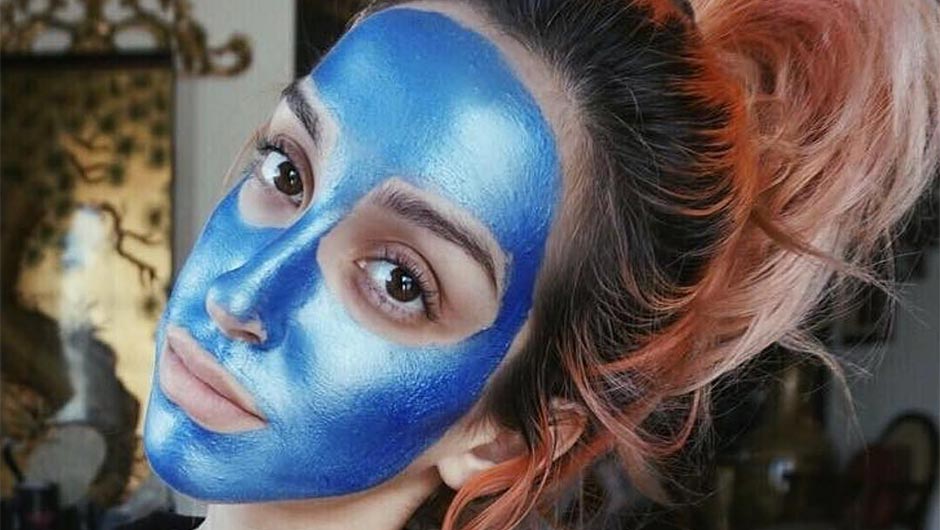 11 Weird Face Masks That Are Totally Genius
5 Weird Pairs Of Underwear On Amazon That Are Totally Genius
This Beauty Vlogger Dumpster Dives For Makeup–And You Won't Believe What She Does With It
In 2016, people applied 100 layers of foundation to their faces and filmed it for the Internet. So what's in store for the beauty world in 2017? Dumpster diving for free makeup. I kid you not, this is already happening. Beauty vlogger Shelbizzle posted this video to her Youtube channel explaining how she cleans the products she finds in dumpsters outside of Ulta. "Eye shadows are the easiest thing to sanitize." Good to know!! Sure, it seems pretty extreme to dig through garbage just to score some free makeup. And none of it is even new! Most of the tossed products are used and returned. But hey, she did find two salvageable Urban Decay Full Spectrum Palettes, which retail for $39 each. Now you're thinking about camping out by the Sephora trash, huh? [youtube]https://www.youtube.com/watch?v=tINEP0RqxzU[/youtube] She also sells makeup online. I'm hoping it's not the dumpster stuff! Don't forget to check out: the one thing you should eat every night for clear skin and the scary reason you shouldn't use dry shampoo [Photo: Youtube]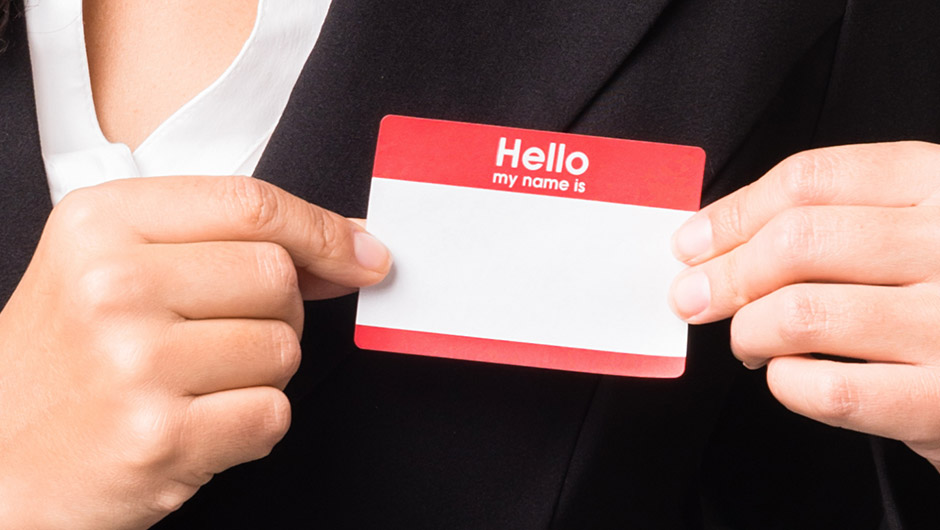 If You Have This Name, You Have a Higher Chance of Getting Pregnant in 2017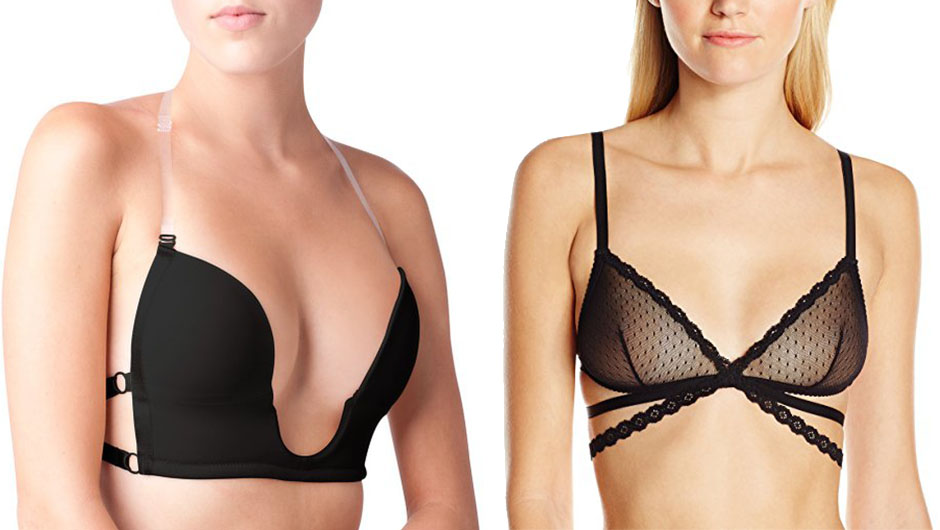 8 Weird Bras On Amazon That Are Totally Genius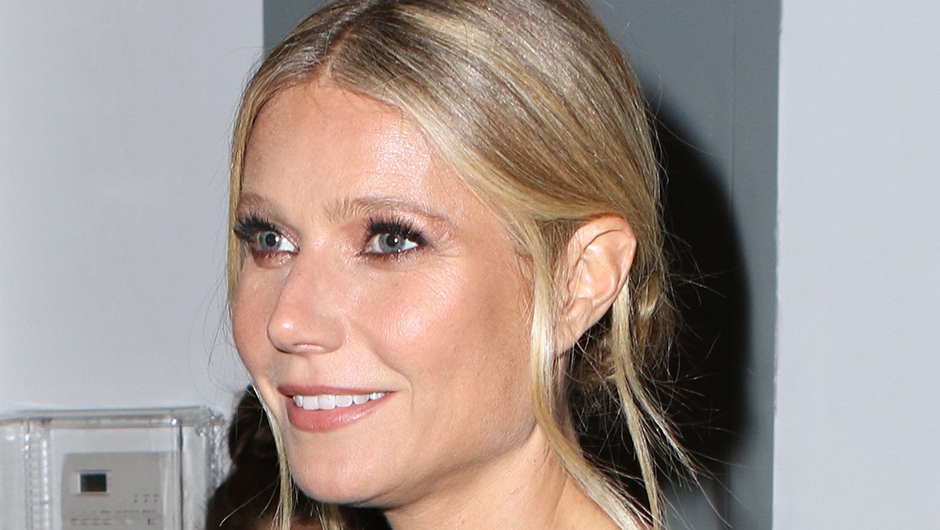 Gwyneth Paltrow Reveals The First Thing She Eats Every Morning
Leave it to Gwyneth Paltrow to tout the most expensive breakfast ever. According to a post on her website goop, Paltrow drinks the same smoothie every morning "whether or not she's detoxing." It costs $200. TWO HUNDRED DOLLARS??? There must be freakin' gold in this homemade concoction, right??? WRONG. The ingredients include "ashwagandha," "cordyceps," and "ho shou wu" (whatever those are), as well as some more standard add-ins like almond milk and coconut oil. But here's the real kicker. One of the ingredients, Moon Juice moon dust, costs $55 for one jar. *Mind explodes* In case you have a pile of cash and don't know what to do with it, here's the full recipe: SERVES 1 (I'm crying) 1 cup almond milk 1 tablespoon almond butter 1 teaspoon coconut oil 2 tablespoons vanilla mushroom protein powder 1 teaspoon maca 1 teaspoon ashwagandha 1 teaspoon ho shou wu 1 teaspoon cordyceps 1 teaspoon moon dust of choice: Action Dust to soothe overworked muscles, Beauty Dust for a glowy complexion and healthy hair, Brain Dust to combat mental fogginess, Goodnight Dust when sleep has been evasive, Sex Dust, for, you know, and Spirit Dust to get that extrasensory perception going. pinch Himalayan sea salt pinch vanilla powder (optional) Don't forget to check out: Blake Lively's evolution over the years and the one thing you should eat every morning for clear skin [Photo: Splash News]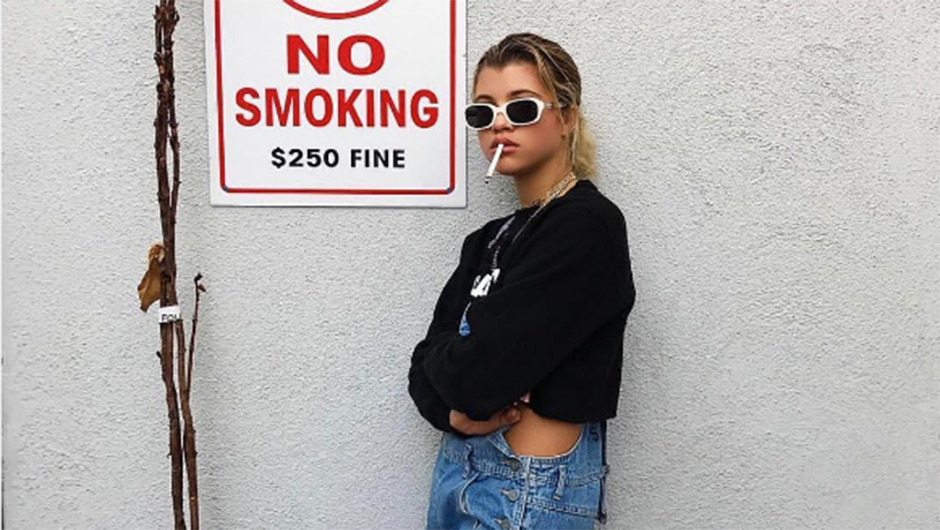 9 Young Celebrities Who Shouldn't Smoke Cigarettes–But Do!
This Girl Had Her Dad Narrate A Makeup Tutorial–And The Results Are Amazing
Aw! I want to call my dad after seeing this *adorable* video that's gone viral of a dad narrating his daughter's makeup tutorial. Youtuber Meggs and Bacon had her pops do the voice over for her latest vid, her "everyday makeup tutorial," and he is SUCH a dad about it (in the best way possible!), calling her Beautyblender an "egg that's squishy" and remarking that she paid too much for her palettes. Daaaaaaad! Watch it here: [youtube]https://www.youtube.com/watch?v=JP6ZDMaVyVI&t=145s[/youtube] This is seriously so cute. We hope it becomes a trend in vlogger videos! Dad vlog is the new dad bod!
The Scary Reason You Should Never Pick Up A Dollar Bill Off The Ground
Everybody knows that money is dirty. We're taught from a young age to wash our hands after handling it. Think of all the people that have touched--or even worse!--those coins and bills over their long lifetimes (a dollar bill is in circulation for about 5.8 years!). Just thinking about it makes me want to use Purell. READ MORE: Why You Should Never Order Salad At A Fast Food Restaurant What if I told you that it's *even worse* than you think? Don't read this if you're eating lunch, BUT there is a really sick prank that kids across the country are doing that will make you never want to pick up a stray bill *ever again*. If you can believe it, people are actually putting feces on dollar bills, leaving them on the ground to be found, and then filming as innocent bystander's pick them up. It takes some people a few minutes to realize that the bill they've picked up is actually tainted. So gross! It's not a new prank, but you should definitely be wary of any "free" money you come across. Just leave it on the sidewalk next time! READ MORE: The Scary Reason You Shouldn't Buy Fruit Out Of Season At The Grocery Store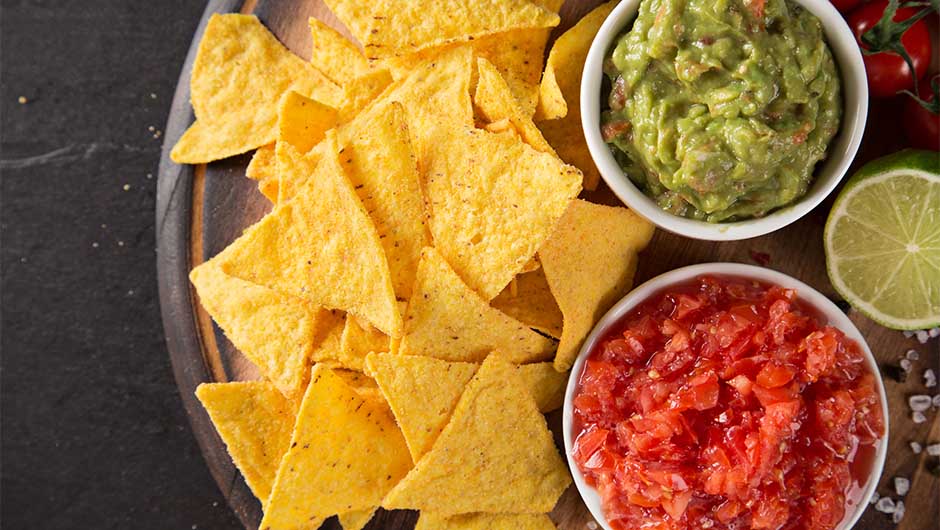 The Scary Reason You Shouldn't Eat Chips And Salsa At Chain Restaurants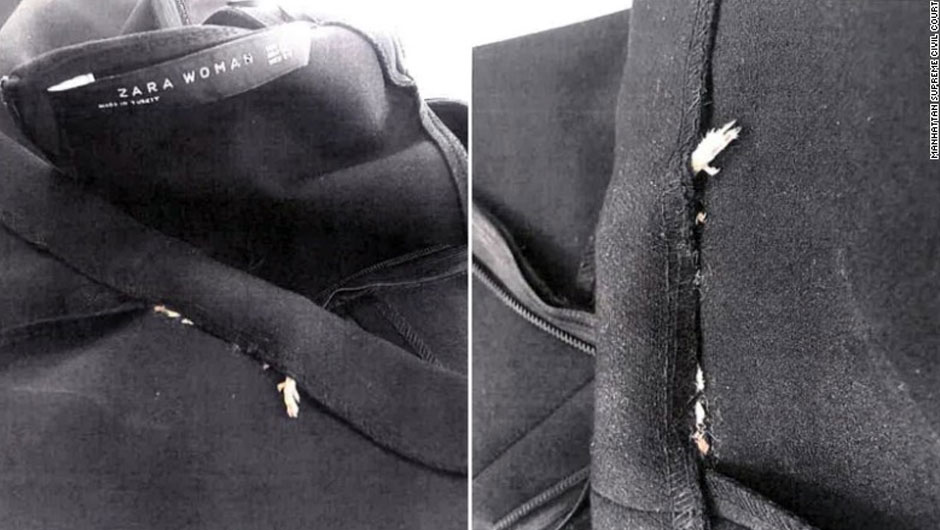 Woman Finds A Dead Rat Sewn Into Her Zara Dress
This is a straight up nightmare. Cailey Fiesel, 24, bought two dresses from the Zara store in Greenwich, Connecticut back in July. She did exactly what all women do and let the new dresses hang in her closet for weeks before wearing them. On August 16, Fiesel decided it was time to wear one of the dresses. While at work, she noticed a "pungent odor" that she could not escape. What happened next is absolutely vile, don't say I didn't warn you! Get out now if this type of stuff grosses you out... "To her utter shock and disbelief, as she ran her hand over the hem of the dress, she felt an unusual bulge and suddenly realized that it was not a string that was rubbing against her leg, but was instead a leg rubbing against her leg. The leg of a dead rodent, that is," the court documents state (yes she's suing, obviously!). "Ms. Fiesel jumped out of her chair in shock, people surrounded her desk to see what the commotion was while Ms. Fiesel was paralyzed with fear, she then ran to remove the dress," the suits says." After removing the dress she found that a dead rodent was sewn into the hem of the dress." IF YOU DON'T WANT TO BE SCARED FOR LIFE FROM THIS IMAGE PLEASE LEAVE NOW. Zara's response to the suit: "Zara USA is aware of the allegation and we are investigating the matter further. The brand has stringent quality controls and health and safety standards worldwide that are followed and met in manufacturing, including stitching and pressing. We are committed to ensuring that all of our products meet these rigorous requirements." According to court documents, this woman developed a rash that was diagnosed as a rodent-borne disease. Please give her anything she needs. [Photos: Cailey Fiesel]
PHOTOS: This Is What A $600,000 Wedding Dress Looks Like
Ever wondered what the wedding dress of a Russian oil tycoon's looks like? Of course you have. OK, even if the thought never crossed your mind, you have to see what this bride wore on her special day because it cost over half a million dollars... Madina Shokirova did her wedding dress right. The $628,000 design by the British brand Ralph & Russo featured silver embroidery, floral appliqués and was topped off with pearls and Swarovski crystals. Not to mention, the train was legit never-ending. Same! https://www.instagram.com/p/BMLvrGygZpD/ https://www.instagram.com/p/BMPVzL4g_WY/ https://www.instagram.com/p/BMLmOh5hD2D/ https://www.instagram.com/p/BMOj3l2hDqg/ Madina, you did brides and future brides real proud. Now we have a new wedding dress standard! Don't forget to check out: this $1 billion wedding really happened and how much bridesmaids should expect to spend on a wedding [Photo: Instagram]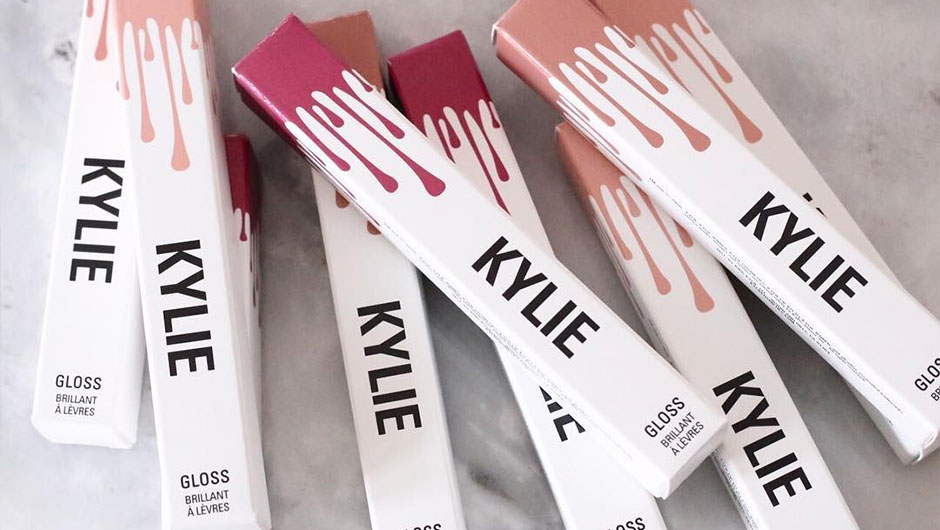 The Scary Reason Why You Should Never Buy Fake Kylie Cosmetics Lip Kits
Despite more consistent restocks, Kylie Cosmetics makeup continues to sell out. People have even resorted to stealing packages off of doorsteps just to get their hands on Lip Kits and KyShadows. So it's no surprise that there are now websites selling counterfeit products. One site in particular, kyliecosmeticsoutlet.com, caught the attention of Kylie Jenner herself. People began tweeting about their beauty disasters after using the fake products and it concerned the reality star. "This is getting so out of hand," Kylie told her fans over Snapchat. "The ingredients that they're using are […] really, really dangerous, which is my biggest concern." One customer tweeted that her fake Lip Kit contained gasoline, while another shared a video of her lips getting stuck together from the horrible ingredients! Lesson learned: only buy Kylie Cosmetics from the brand's official site. It's not worth it to put yourself in danger with a cheap knockoff! https://www.instagram.com/p/BMDGX_cFR-d/ https://www.instagram.com/p/BMDHFj0FM7G/ https://www.instagram.com/p/BMDJOyClU7L/ https://www.instagram.com/p/BMFJBuZF-cX/ Don't forget to check out: Kendall Jenner's DIY acne cream and what Kim Kardashian keeps stocked in her fridge [Photo: Instagram]
People Are Making Hilarious Memes For The Song 'Closer' By The Chainsmokers
Just a few weeks ago, The Chainsmokers and Halsey released a song called "Closer." I'll admit, I didn't like it at first, but damn, that song really grew on me. Now I find myself actually losing it when the song comes on my shuffle. Like, this is the best day of my life, thank you Spotify for blessing my ears with this noise. Anyways, people are so obsessed with this song that they are being extra and making memes about it. They usually are a video of what happens when "Closer" comes on and how your friend, who is not into the song, reacts. Check out the best ones below. https://twitter.com/SoDamnTrue/status/776188798766055424?ref_src=twsrc%5Etfw https://twitter.com/addisonreed17/status/774802353878765572?ref_src=twsrc%5Etfw https://twitter.com/Steven__Marquez/status/775037614046998528?ref_src=twsrc%5Etfw https://twitter.com/BananaJacket/status/776585803040448516 https://twitter.com/wthajar/status/776827245788794880 (Actual footage of me below) https://twitter.com/klleddy/status/775907303509856256?ref_src=twsrc%5Etfw Don't forget to check out: what Kim Kardashian keeps stocked in her fridge and how to dress up as Barb from Stranger Things for Halloween [Photo: MTV]
You Have To See This Couple's Wedding Photos On An Active Volcano
These are not your average wedding portraits. A couple who married in Hawaii this summer are going viral for their, um, daring choice of portrait backdrops. Lauren and Alex Michaels shot their photos on a--wait for it--LIVE volcano. Yes, you read that correctly; the couple went to *great lengths* along with their wedding photographer Jenna Lee to take memorable pix on the Kilauea volcano: READ MORE: How To Spend Less Than $1,000 On Your Wedding Photos This isn't the first Lee has shot, "adventure wedding photography"--she told BRIDES.com, "I am obsessed with... taking couples on incredible adventures and capturing wedding photos of a lifetime. I'm pretty much down for anything." You've got that right! READ MORE: 7 Things Every Bride Forgets When Posing For Wedding Photos [Photos: Jenna Lee]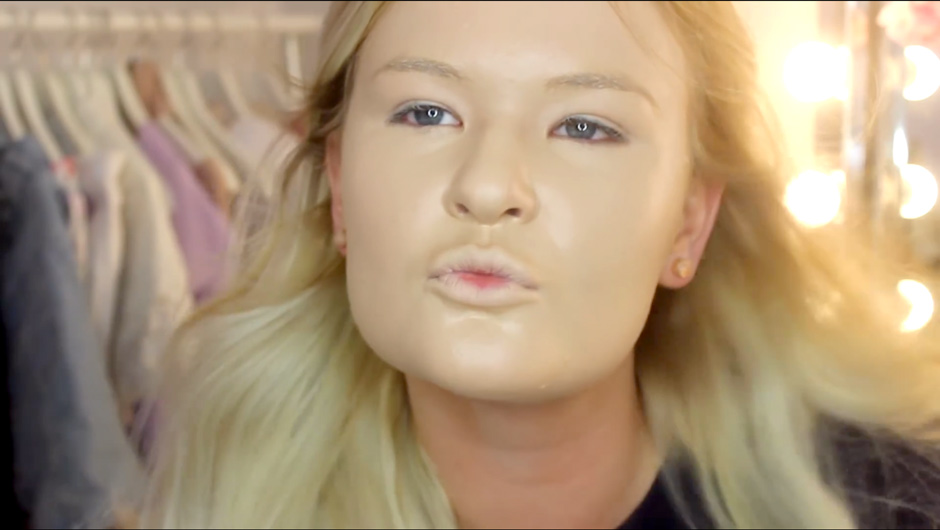 Definitely Watch This Woman Apply 100 Layers Of Foundation Because It's Absolutely Absurd
Remember this insane 53-layer manicure? Well, now, someone is trying to make 100 layers of foundation happen. In this can't-look-away Youtube video, vlogger Jeely cakes on layer after layer of foundation and becomes unrecognizable under all the makeup. "Am I flawless yet?" she asks 20 coats in. I feel like I'm breaking out just from watching this! It took her a total of three hours to apply all the foundation (the video isn't that log, obvs). Let's think about things you can do in that same time frame: 1) Drive from New York City to Philadelphia 2) Take 3 SoulCycle classes 3) Watch Justin Bieber's entire Purpose Tour set. Twice. She also spent 5 hours applying 100 layers of mascara. So, priorities I guess? [youtube]https://www.youtube.com/watch?v=4eCkdfDYcmU[/youtube] Don't forget to check out: the most unhealthy items on the Chipotle menu and what your favorite fast food says about you [Photo Youtube]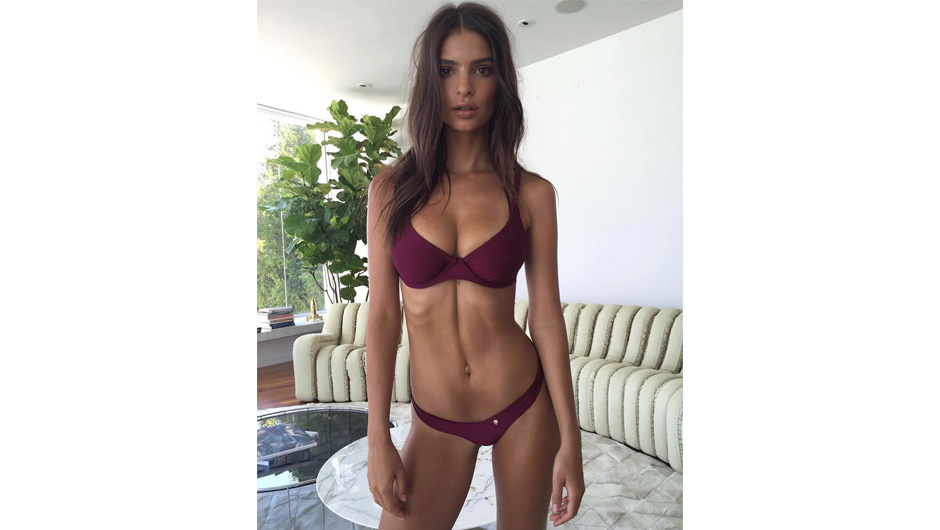 Ab Cracks Are The New Thigh Gap, Apparently
Forget the thigh gap. The latest way to show off the fact that you spend hours upon hours in the gym is the "ab crack." According to Elle, you know you have one (and should probably eat ice cream or something) when there's "an irrigation ditch divide down the center of your stomach." Maybe you've noticed it on models like Emily Ratajkowski and Bella Hadid: https://www.instagram.com/p/BHVF3ligv-V/ https://www.instagram.com/p/BHaVK3-AYxg/?taken-by=bellahadid Of Insta-famous fitness stars like Hannah Bronfman and Jen Selter: https://www.instagram.com/p/BHLkIUDAzWZ/ https://www.instagram.com/p/BET3K-amkSk/?taken-by=jenselter Basically, it's a sign that you're toned AF. Even better if you have thighbrows. Congrats. I'll just be over here eating my burger. Don't forget to check out: how to clean your bathing suits without ruining them and tips for anyone who sweats a lot [Photo: Instagram]
8 Memes That Accurately Describe How You're Feeling About That Summer Body
July 4th has come and gone and now it's OFFICIALLY summer, which means, you're probably freaking out about that summer bod. Same girl, same. Actually, the entire Internet is on your level. There are a ton of memes that accurately describe all our feelings about working out and eating healthy now that it's bathing suit season. It's just, like, the struggle is so hard, you know?? Hopefully, these hilarious quotes and memes will make you feel slightly better about not having the body of Jessica Alba. But, really, is it even possible for anyone else look like her?? OK, time for laughs! https://www.instagram.com/p/BFPL8mSHjFY/?taken-by=mytherapistsays https://www.instagram.com/p/BHP3ERCh7Vg/ https://www.instagram.com/p/BDUDslODuM9/ https://www.instagram.com/p/BF36PGsmDdB/ https://www.instagram.com/p/BF2fAatyCPI/ https://www.instagram.com/p/BGO4KW1njIx/?taken-by=mytherapistsays https://www.instagram.com/p/BGXN3JaL6oY/ https://www.instagram.com/p/BEmFZq7DuLF/ Don't forget to check out: how to get rid of underarm dark dots and the best beauty products from Urban Outfitters [Photo: Instagram, Meme: Morgan Maloney]
Can You Guess Who These Celebrity Teeth Belong To?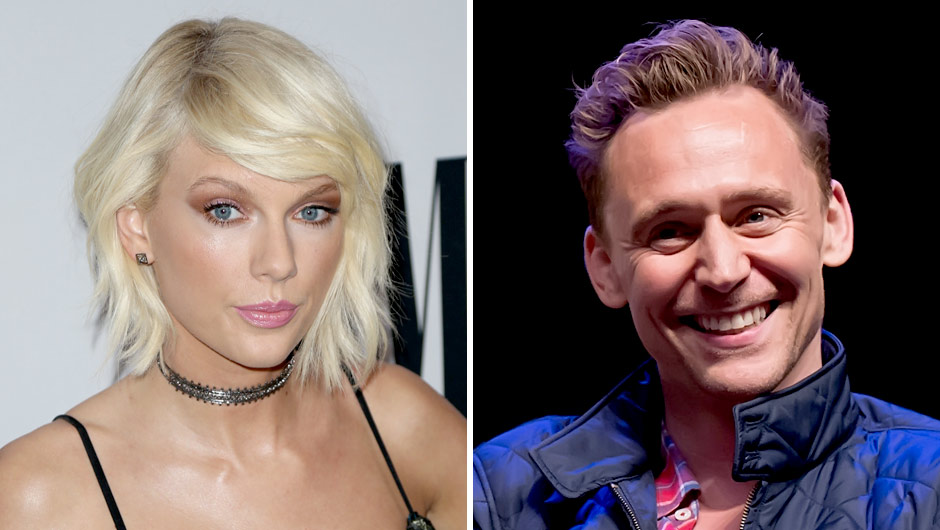 The Internet Is Having A Meltdown Over Taylor Swift And Tom Hiddleston: The Best Reactions
Where were you when you first heard about Taylor Swift and Tom Hiddleston? Perhaps it was on your commute home from work or when you swore you wouldn't check your phone before bed but took just one innocent glance (It's never a good decision to look at your phone if you're "trying to go to sleep early," fyi). Whether you're team Taylor, Tom or Calvin Harris, there's no denying that everyone has a lot of feelings about this recent turn of events. Here are just some of the best reactions from Twitter--we're sure at least one accurately sums up your #Swiddleston thoughts. https://twitter.com/luciaferraramgc/status/743439968291422208 https://twitter.com/JayPacelorette/status/743354892752871427 https://twitter.com/itsmachan10/status/743500736344973313 https://twitter.com/LokiSnax/status/743455970899038208 https://twitter.com/jirene4eva/status/743452144209104898 https://twitter.com/nicedaybucky/status/743351161462218752 https://twitter.com/MccormackEimear/status/743469497105932288?lang=en https://twitter.com/palomedridista/status/743459556341211136?lang=en https://twitter.com/FaolainLuke/status/743338644094652416 https://twitter.com/warriorgirl17/status/743215367384760320 https://twitter.com/kreenichiwa/status/743502302548393984 https://twitter.com/Mayde2189/status/743205243819794432 https://twitter.com/okappachick/status/743386769589215232 Don't forget to check out: Calvin Harris unfollows Taylor on social media and Khloe's favorite $6 beauty product [Photos: Splash News]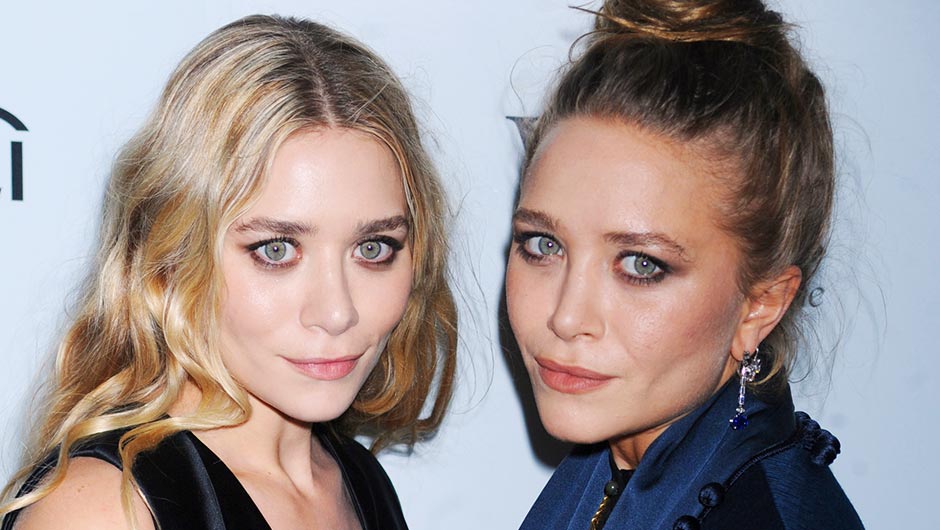 The Olsen Twins Use The Most Random Type Of Brush On Their Hair–What Is It?
Fact: Mary-Kate and Ashley Olsen have the best hair. There's just something about the twins' messy, beach waves that looks so laid back and effortless. Keyword being "looks." There are countless articles on the Interwebs about how to get their hair because it's actually not at all easy to DIY. Well, we finally know their secret trick for getting "Olsen hair." Celebrity hairstylist Mark Townsend, who's been working with the girls since New York Minute (whoa, throwback!), revealed to PEOPLE that he swears by using a toothbrush on MK & A's tresses. Say what?! Yep, just spray some extra-hold hairspray (like this one by Tresemme) on a boar bristle toothbrush and you're an Olsen! Townsend says, "What separates an Olsen from a woman leaving the gym is the details." Here are the details: Swissco Tooth Brush Tortoise Natural Bristle Hard, 3-Count Pack ($11.39) TRESemme TRES Two Extra Hold Aerosol Hairspray ($4.79, down from $5.99) Don't forget to check out: fun facts you never knew about Birchbox and these are the biggest lip colors for summer [Photo: Splash News]
We Finally Know Why Every Calendar Emoji Date Is July 17
Recently, I was getting my emoji on (as I do) and noticed that every single calendar-related emoji, including the calendar and tear-off calendar on my iPhone, uses the date July 17. "Whaaaaaat is that about?" I asked myself, as I immediately plugged the question in to Google (as I do). Here's the (mind-blowing) answer: July 17, 2002 is the date that (nerd alert!) iCal for Mac was first announced at MacWorld Expo in 2002 and it's also World Emoji Day. Yas--it's because July 17 is a very, very special day for Apple's calendar squad so they wanted to commemorate it always with the emoji. Want your mind to be blown even further? Calendar emoji dates vary from Apple to Microsoft to Google, Twitter, Samsung, etc., based off the significant dates for each platform. So, for example, Twitter's previously showed July 15--Twitter's launch date--but later changed to March 21--Twitter's founding date because they didn't want to be so close to Apple's day. Google's Android version uses the number 12, but nobody knows why. Okay, that's enough geeking out for now--please go back to your regularly scheduled style programming!
You Need To See This Video Of A Beauty Blogger Curling Her Hair With Balloons
I'm all about that easy-to-do hair life, as I'm sure most women are, but even this trick is too absurd for me. Beauty vlogger Tina Lee of the YouTube channel MakeupWearables Hairstyles just posted a video on how to curl your hair with inflated balloons, which is completely bananas... right? Am I missing something?! In the tutorial, Lee says to blow up the balloons halfway, secure them around sections of hair using bobby pins and then SLEEP WITH THEM OVERNIGHT. Yep, that sounds logical. She even demonstrates "sleeping"and looks very uncomfortable, because no one sleeps like that. [youtube]https://www.youtube.com/watch?v=Y6ndZ4XvvKw[/youtube] Even though her hair does look phenomenal at the end, I'm not convinced. But this is the woman who also found success using maxi-pads and toilet paper to achieve curls, so she is clearly an expert at using the most random stuff from CVS as hair tools. Would you try this heatless hair hack? Let us know in the comments! Don't forget to check out: sock to wear with heels and Kristen Bell's $29 Zara top [Photo: Youtube]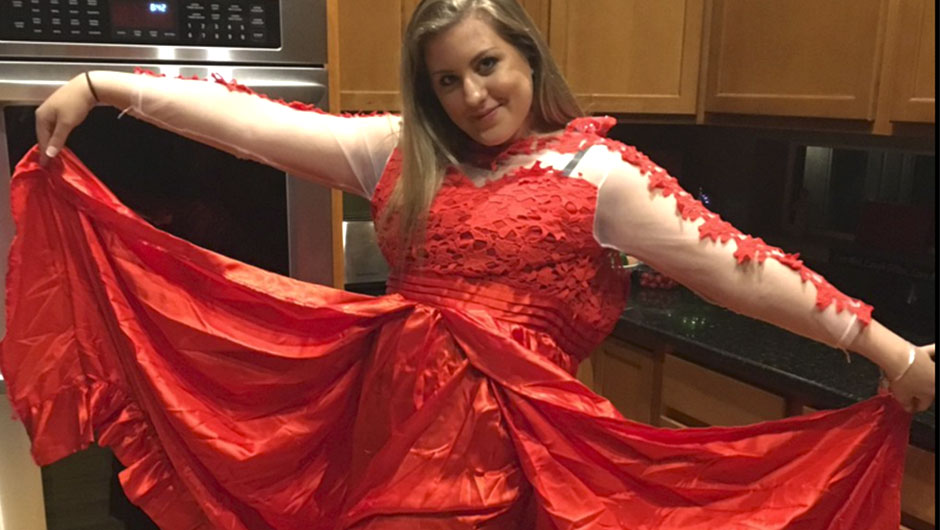 This Prom Dress Is The Latest 'Knockoff Nightmare' To Go Viral
Follow my blog with Bloglovin Best case scenario when you buy something really cheap online, you get it and it actually fits and doesn't immediately fall apart after one wear. Worst case scenario... you get a Knock Off Nightmare, aka a counterfeit from China that looks absolutely NOTHING like it's product photo (or something a real human woman would ever wear). This is a very real trend in ecommerce, which has even spawned dedicated Facebook pages, which basically serve as support groups for victims of this senseless crime. Thank God for the internet so that girls like 17-year-old Juliet Jacoby can share their pain with the world. Juliet recently purchased a $35 knockoff of her dream prom dress online (the site was RoseGal.com--buyers beware!). What she received in the mail couldn't have looked more different than the product photo online: https://twitter.com/jjacoby14/status/719521896526557184?ref_src=twsrc%5Etfw She told Seventeen, "When I opened the package, I gasped and was shocked by how ugly it was. I cursed a little, and I was floored on how it looked nothing like the picture I saw!" Yikes! Check out more insane online knock offs: https://twitter.com/KONightmares/status/622405809771835393 https://twitter.com/KONightmares/status/619861553056206848 https://twitter.com/KONightmares/status/618767088530911232 https://twitter.com/KONightmares/status/609343775610175489 https://twitter.com/KONightmares/status/607593863662956544
The Sexy Pizza Rat Halloween Costume Exists
Pizza Rat is a YouTube sensation and New York City food icon that had the Internet buzzing a few weeks back. If you haven't heard of the infamous creature, watch the video below to see where it all started: [youtube]https://www.youtube.com/watch?v=UPXUG8q4jKU[/youtube] Some very smart person at Yandy came up with the idea for a Pizza Rat Halloween costume. It's too funny not to share with you guys: Pizza Rat Costume ($89.95) Will you go as the Pizza Rat this Halloween? Let us know in the comment section below! Don't forget to check out: Are Gel Manicures Really That Bad For Your Nails?, Throwback! The Best Cast Reunions On Instagram, and 11 Unexpected And Creative Uses For Command Hooks.
Don't Bring These Inappropriate Coffee Mugs To The Office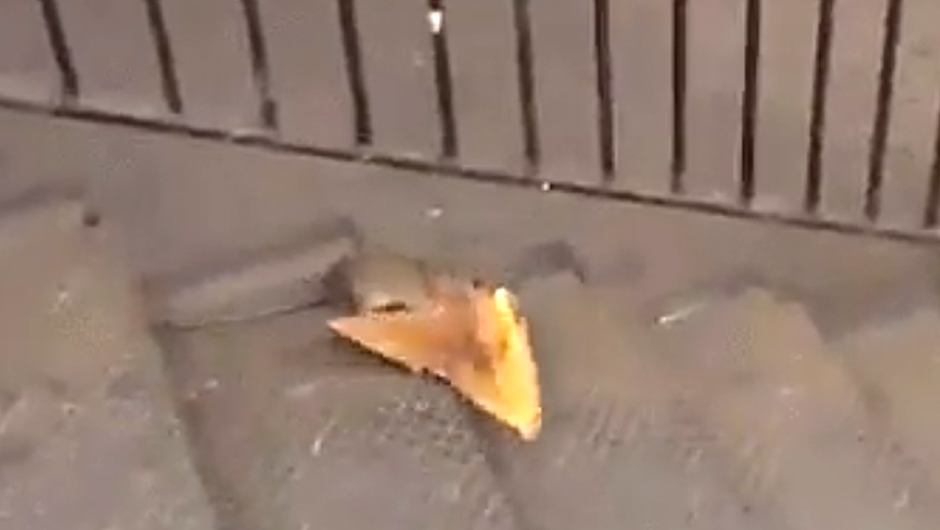 This Rat Dragging Pizza Down The Subway Steps Is All Of Us
For anyone who's had that late night pizza craving, or wondered what it's like to be a twenty-something living in New York City (or been one!), here you go: [youtube]https://www.youtube.com/watch?v=UPXUG8q4jKU[/youtube] This rat is just trying to live, dragging a slice of pizza down the steps of the First Avenue L subway station. Named "Pizza Rat" by social media, this creature has inspired legions of people across the Internet: CONCRETE JUNGLE WHERE PIZZA RAT'S DREAMS ARE MADE OF THERES NOTHING IT CANT DO? Jenna //\ Wortham (@jennydeluxe) September 21, 2015 I'm looking forward to the book of life philosophy built around #PizzaRat — Sara Yasin (@missyasin) September 21, 2015 New York's hottest Halloween costume has arrived #pizzarat pic.twitter.com/AhWEPCcBbn — Brian Ries (@moneyries) September 21, 2015 I am jealous of #pizzarat because he has pizza — Matthew (@FormerlyFuntime) September 21, 2015 [Photo: Facebook]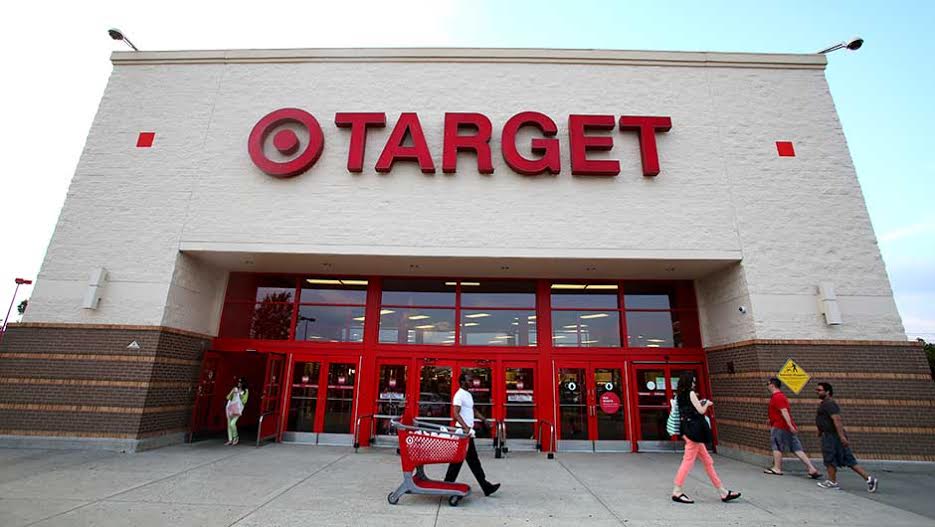 Dreams Do Come True Because You Can Now Drink Booze At Target
Keep calm, and drink at Target? We never thought we would see the day that we could combine drinking vino and shopping at Target, but I guess this is why you should never say never. Is there anything Target doesn't have? There is a new Target opening in Crain's Chicago, scheduled to be open this October. It will be the first and only Target to offer alcohol while shopping, if this proposal gets approved. Although a beer, cocktail or glass on wine may lead to some impulsive shopping decisions, this is a risk we're willing to take and we only hope other stores follow suit. In the meantime, we'll be dreaming of the day we can hold a cosmo in hand while perusing the Target grocery aisles and buying another decorative pillow, really anything and everything. And don't forget to check out: 11 Foods You Can Use To Make Chicken Or Tuna Salad Besides Mayo, McDonald's Will Serve Breakfast All Day Starting This October and Sneak Peek! Rebecca Taylor Reveals The Inspiration Behind Her Spring 2016 Collection [Photo: Shutterstock]
Designers From 18 Countries Photoshopped This Pic To Their Unique Beauty Standards–Wow!
VIDEO: 11 Times Cats Were Hilarious & Adorable On The Internet
Take a break from a stressful day at work and check out the best cat videos on the World Wide Web. You're welcome! [youtube]https://www.youtube.com/watch?v=0Bmhjf0rKe8[/youtube] [youtube]https://www.youtube.com/watch?v=z3U0udLH974[/youtube] [youtube]https://www.youtube.com/watch?v=C_S5cXbXe-4[/youtube] [youtube]https://www.youtube.com/watch?v=X3iFhLdWjqc[/youtube] [youtube]https://www.youtube.com/watch?v=2ZKjOvmvmrA[/youtube] [youtube]https://www.youtube.com/watch?v=Sinwt-iIjEI[/youtube] [youtube]https://www.youtube.com/watch?v=gUITdxEa1kE[/youtube] [youtube]https://www.youtube.com/watch?v=ndnjBq8ROpo[/youtube] [youtube]https://www.youtube.com/watch?v=PM5BCjNswd0[/youtube] [youtube]https://www.youtube.com/watch?v=hegRGIpVnGU[/youtube] [youtube]https://www.youtube.com/watch?v=lpiaKul6YQk[/youtube] Don't miss 12 pets you need to follow on Instagram and 12 ways to stay cool during the summer! [Photo: Shutterstock]
Find Out What Your Favorite Emoji Says About You
Who doesn't love emojis (even ones we don't use correctly)?! Did you know that you can actually tell a lot about a person from their favorite emoji? Find out what your favorite emoji says about you here: 1. Women with bunny ears You are very friendly. You always have a sidekick with you to get into god knows what kind of trouble with. You're loyal and will defend your friends and family if anyone goes after them. You're the type who believes in quality over quantity and you know exactly who your go-to friend is when you want to get into something you might regret (the sidekick!). 2. Hands in prayer  Your Pinterest board is filled with inspirational quotes. Your friends always come to you looking for answers and you usually know exactly what to say. You encourage them to do whatever they may be debating because, why not? You have a positive outlook on life and it's safe to say you're pretty happy. You don't let anything stop you from getting what you want. 3. Smiling face with smiling eyes You're the "mom" in your friend group. You use this emoji when you think you have a good idea and you want everyone to agree with you. You enjoy playing it safe and some may even call you boring. A big social scene isn't really your thing, you'd much rather a quite evening with your friends, or even going to a book club. 4. Clicking beer mugs You like to have a good time and are always down to grab a beer...or four. Some might call you a hot mess, but they just don't know how to have fun. You use this emoji when you are convincing your friends to come out with you. It's always beer o'clock in your book! 5. Face with tears of joy You are the funny one of your crew and you like to spice up the conversation. Whether it be with an awesome GIF or a funny video you found online, your friends always know they can count on you to give them a good laugh. 6. Wine glass You're the type that would rather sit home on a Friday night with a bottle of wine (to yourself, of course) and maybe order a pizza with your BF or girlfriends. You are also always using the phrase "it's hump day!" as an excuse to drink. 7. Information desk person You are the definition of a "sassy diva."  You love telling people about great things that happen to you. For example, got a cute boy's number today-text your friends *uses information desk person emoji.* Got a job promotion- text your friends *uses information desk person emoji.* 8. Smiling pile of poo You don't give two sh*ts. You say whatever and do whatever without thinking twice. A filter does not exist in your world and people love you for it. You might come off a little strong to some people, but once they ease up to you they'll want to be your best friend. 9. The dancer You're the type that is always looking for a celebration! You dance on tables and get the party started. You usually use this emoji when your friends agree to celebrate with you. It's your way of showing your excitement for whatever festivities are going on later. 10. Smirking face Not only are you a flirt, but you love getting your way. Some may call you a bad b*itch, and you know it's true. You would use the kissy face to flirt, but that would be way too boring. The smirking faces adds mystery, which you like. 11. Raising hands in celebration You are a team player and an extrovert. You are also grateful for the simple things in life and feel like they should be recognized. This emoji helps you spread the positive message to others. So, keep doing you, you kind soul. 12. Smiling face with heart shaped eyes You are a lover! Whether it be food, a significant other, or a puppy, you love it all! You are overall extremely happy and have good things going for you! Keep spreading the love, people love you for it! 13. Face With Stuck-Out Tongue And Winking Eye  You loveeee messing with people. Its what you live for! Sarcasm is all you know. People either love you or they hate you, but only because they don't understand your humor. The only way people know you're joking is if you use this emoji. Otherwise you'd have 0 friends.  [Photo Credit: Emojipedia]
VIDEOS: 14 Epic Wedding Fails That Are The Best Things You'll Watch Today
It wouldn't be wedding season without some hilarious viral videos! Well, funny for us and probably embarrassing for those involved. Here are some of the best wedding fail videos on the Internet. Prepare to LOL: 1. Hey, watch where you're walking!  2.Watch your step, you might lose your dresss!  [youtube]https://www.youtube.com/watch?v=ePR9J6pmk8Y[/youtube] 3. Guest gets a little carried away pole dancing. [youtube]https://www.youtube.com/watch?v=a4q0YBqjCBU[/youtube] 4. Bridesmaid eats it on her way down the aisle. [youtube]https://www.youtube.com/watch?v=LAn3fjKkdfM[/youtube] 5.  Groomsman falls asleep during the ceremony. [youtube]https://www.youtube.com/watch?v=RVGdavBgJsk[/youtube] 6.  And some more people fall asleep. [youtube]https://www.youtube.com/watch?v=q93RYZfDP3w[/youtube] 7. Entire wedding party goes down on a dock. [youtube]https://www.youtube.com/watch?v=tUfVLFdMWfM[/youtube] 8. Who let the dogs out? [youtube]https://www.youtube.com/watch?v=E97MccxM60k[/youtube] 9. Want epic wedding photos? Maybe not. [youtube]https://www.youtube.com/watch?v=CpvC86RKSYY[/youtube] 10. Someone forgot to wear a belt. [youtube]https://www.youtube.com/watch?v=sBJwGRyzG0A[/youtube] 11. Flower girl lets a stanky one out during vows.  [youtube]https://www.youtube.com/watch?v=pSLBccRR9ZE[/youtube] 12. Let's get this party started! No, really.. any day now.  [youtube]https://www.youtube.com/watch?v=eJ868x-QC4s[/youtube] 13. A rehearsal or two could have come in handy... [youtube]https://www.youtube.com/watch?v=TDn7uoXjsg8[/youtube] 14. Next time, they should try ordering a heavier cake. [youtube]https://www.youtube.com/watch?v=LAwCR9G4Kms[/youtube] Don't miss 11 times Kylie Jenner and Kim Kardashian were basically twins and try to guess who these celebrity kids belong to [Photo: Shutterstock]
Which Nail Polish Color Matches This Shoe?
A few months back, the Internet lost it over an image known as #TheDress. Now, there's a new color debate making the social media rounds. Twitter user @totallymendes uploaded this photo on July 8th asking her followers which Sinful Colors nail polish matches her shoe. WHICH COLOR MATCHES THE SHOES THE BEST pic.twitter.com/Qv3mpOOf8w — a (@totallymendes) July 8, 2015 At first we were all like nah, it's totally the pink one on her right. But as you continue to look at the picture, the shoe color changes! IS IT PURPLE?! WHAT IS LIFE?! UGH, can't our screens just quit playing games with our eyes?? It's official, #TheShoe is dividing the Internet once again. Which polish do you think matches the shoe? White and gold or blue and black pink or purple? Don't forget to check out: a timeline of Ariana Grande's donutgate and 7 things you probably don't know about Starbucks [Photo: Twitter]
What Does 'Gucci' Mean? A Definition & How To Use It In A Sentence
We know the term "gucci" has been around for a while now, but we enjoy using this word so much that we thought it deserved a little extra attention. What it means: Gucci is no longer only the name of a luxury Italian fashion brand. It is now an adjective describing something that is okay, good, or doing fine. According to Urban Dictionary, it is defined as something that is "good, chill, cool, awesome...." The meaning derived from Gucci the label, "because Gucci is for the "rich and ballin' therefore he is good, cool and just pimpin'." How to use it in a sentence: Next time you are out with your friends you can incorporate "gucci" into your conversation. You can talk about anything from a boy to your drinks and gucci will work. Here's how you use it: Someone accidentally steps on your shoe and they say, "I'm sorry." You respond, "It's  gucci." "Whats gucci?" Replaces "what's up?" How are you?  I'm gucci! "This drink is so gucci!" For a further explanation, you can refer to this song: [youtube]https://www.youtube.com/watch?v=aDQEhwqez6Q[/youtube] Will you be saying "gucci" from now on? Let us know in the comments below!  [Photo: Shelby Rodriguez]
6 Celebrities Who Own Painted Birkins–Are You Kidding Me?
11 Emojis That You're Probably Using Wrong & What They Really Mean
There's so many emojis to choose from, but what do they all really mean?! Chances are the ones you use on the reg actually have a very different meaning than you thought. Thank tha lawd for speak option on iMesssage, because you can get Siri to tell you exactly what each emoji really represents. Or, you can use the help of this emoji cheat sheet like we did. 1. Dizzy Symbol Instead of using this emoji to make a wish, you can now use it to describe how you feel on Sunday after a good weekend. Maybe pair it with a beer emoji too just so your friends get the full picture. 2. Splashing Sweat Nope, it's not water (well, technically it is?). Apparently, this symbol is commonly used in cartoons to describe hard work. Gross. 3. Face Savoring Delicious We were under the impression that this was just a playful smiley face with its tongue sticking out, but we had it all wrong. It is much more specific than that. Next time you use this emoji you should be talking about pizza. 4. Person Bowing Deeply We never really knew if this was a boy thinking, praying or just being sad. Now it's finally confirmed! Next time you use this emoji, you should be begging someone for their forgiveness or for a favor. 5. Face With Okay Gesture  Who really ever knew what this one meant? Apparently, you are saying "okay" with this emoji because her arms make the letter "O." I guess this is useful in real life too. 6. Smiling Pile of Poo  Better known as "s**t," this emoji actually has a more PG meaning. I'm not really sure when you would use a "smiling pile of poo," so let's just all agree to stick to what we originally thought this emoji was. 7. Information Desk Person  This emoji is supposed to represent someone who can answer any question you have. For example, a secretary, librarian, cashier, etc. Instead, we all use it with a sassy comment. Makes more sense, no? 8. Sleepy Face Although this emoji looks like it is shedding a tear, it is actually sleeping and that "tear" you see is really a snot bubble. GROSS. So next time you fall asleep in class, work or anywhere inappropriate, this is your guy. 9. Face With Cold Sweat This one was always a lost cause. Now that we finally have the meaning it makes sense but like, how often will you really use this one? I guess only really when you're sick or not feeling too hot. 10. Person with Folded Hands Okay, so, we all thought this emoji represented prayer hands. THEN our minds were blown when we found out it is actually a high five. BUT the tables have turned. According the emoji cheat sheet, we were right all along! See, our emoji radar isn't that off...   11. Person Raising Both Hands in Celebration I was never positive about this one since we were under the impression the "Person with Folded Hands" was always a high five! Now this is a high five, or a "give me ten," for when you're extra excited!  [Photo Credit: Apple, Inc.]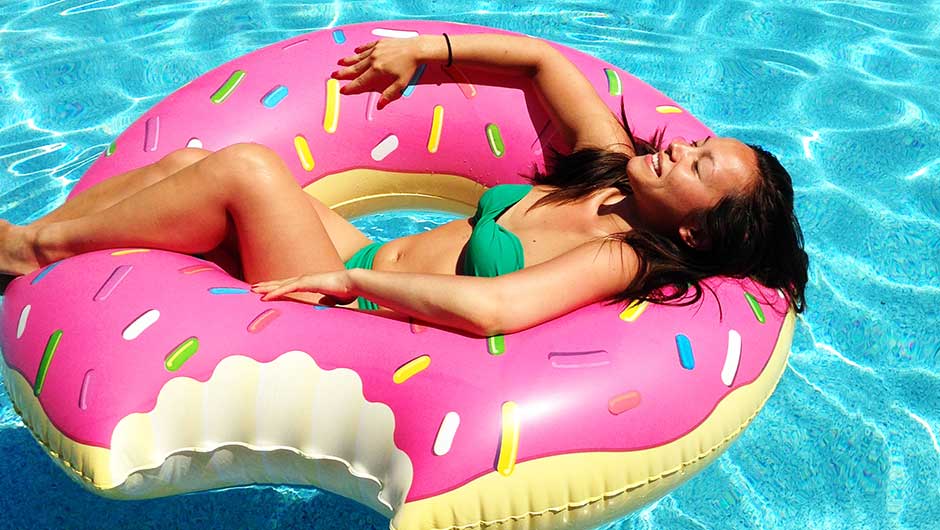 Shop All The Pool Floats From Your Instagram Feed: Swans, Donuts, Pizza, More
The 'Belly Button Challenge' Is The Latest Viral Trend
Social media challenges seem to be all the rage. The latest one sprung up on the Chinese version of Twitter, Weibo, and it's known as the Belly Button Challenge. Thousands of people are posting pictures of themselves reaching one arm behind their back, trying to touch their belly button. Basically, if you can touch your navel then you're in good shape and if you cant, well then you need to lose weight. According to the Daily Mail, there was a "scientific study" conducted in the U.S. that implies those who pass have good bodies and those who don't should lose weight. Please note there's no research to back this study up. Dr. Charlie Seltzer, a weight-loss specialist from Philadelphia, says, "If you can touch your belly button from behind your back, you could be in better shape than someone who can't — but you shouldn't have a false sense of security about your health. You might have a small waist and look healthy, but your blood work could show that you're just as unhealthy as someone who weighs 400 pounds." Other things come into factor, too. For instance, you may have shorter arms and poor shoulder flexibility, but are in perfectly good shape. "If you can't do it, don't be completely freaked out," Dr. Seltzer urges. The Daily Mail reports that even a fitness instructor couldn't pass the challenge. This challenge sends a negative message to those who can and can't pass the test. For those who can, it doesn't necessarily mean you're healthy. It's important to consult your doctor and have blood work done to truly see if you are at risk for metabolic disease. If you can't pass the test, but you're actually in good health, this challenge can encourage body dysmorphic disorder (BDD) because it's telling your mind you are "fat." Bottom line: these social media challenges are just that...challenges. Please don't take any of this seriously and love yourself for who you are, not if you can pass a test telling you to lose weight. Have you tried the Belly Button Challenge? Don't miss denim rompers perfect for summer and 5 at-home remedies for mosquito bites [Photo: Shutterstock]