The Best And Worst Drinks To Order At A Bar, According To A Bartender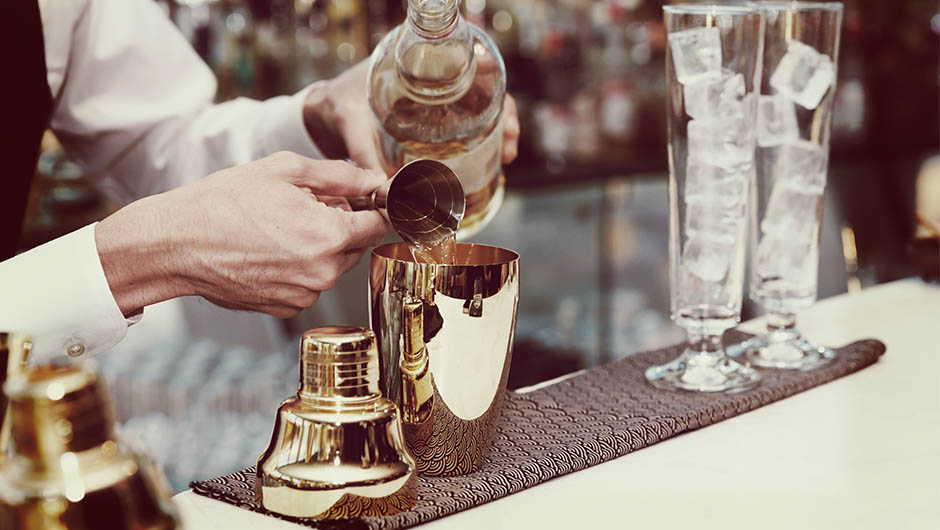 Let me preface this story by saying that you should order *whatever* drink you want when you go out, and that nobody, including me or the bartender quoted in this story, can tell you what you like or don't like in life. Your taste is your own.
THAT SAID there are some truly horrible drinks to order at the bar (LOL) and I'm here to help steer you away from them. Unless of course, you like getting ripped off and drinking super sugary "cocktails" that give you a wicked hangover and contain almost no alcohol, for twice the price. Hey–as I said before, you can like what you like.
READ MORE: What Your Favorite Drink Says About You
I sat down with former bartender Joey Severns to find out what drinks are total rip offs (aka, contain the least amount of alcohol) and which are the best (aka, contain the most) to order in bars. Severns was a bartender in Chicago and Charleston for 5 years, and saw a lot of good and bad drinks being made in that time. What does he say are the *best* drinks to order at bars? Here's his top 5:
1. Long Island Iced Teas
2. Rum & Coke
3. Fruity frozen drinks (sugar gets you drunk faster and they almost always use Everclear vodka in them)
4. Rum is generally the most alcoholic liquor by volume, also because of how much sugar is made to distill it
And what does he say are the worst? Check out this interesting list:
1. Cider beers
2. Vodka/Gin/Clear Tequila
3. The next drink they order after not tipping well for their first drink is always a weaker pour (unwritten rule of bartending)
So, what have we learned here? "The darker the liquor the sweeter the blackout," says Severns. "Pun intended."