I had a grand plan to get in to shape earlier this year so I wouldn't be freaking out about bikini and shorts season come May–but that didn't happen. It's almost May 1st and I am a **little** behind on my goal to lose 7 lb. by summer. Whoops!
This actually happens every year, so I already have my back-up plan in place: eat more salads, run 3 days a week after work and do a mini detox with my favorite detox teas to kick the whole thing off.
If you've never used detox tea, you need to get with the program because they are the best way to get some momentum going for a diet. I won't go too in to detail, but they give you that flat stomach feeling and immediate 1-2 lb weight loss that really motivates you to start eating better and moving more. Here are my favorites:
1. Bikini Cleanse Bikini Tea
I've used this tea alone and as part of the 7-day Bikini Cleanse–and it is by far the best detox tea on the market. In addition to tasting ah-mazing, it actually works thanks to key ingredients like Senna Leaf to aid digestion and stop bloating, Rose Hip to help flush toxins and Orange Peel to reduce inflammation and boost your metabolism.
Bikini Tea ($44)
2. Yogi DeTox
The editors at Shape swear by this Yogi tea, which contains burdock and dandelion to help your liver and juniper berry to enhance kidney function.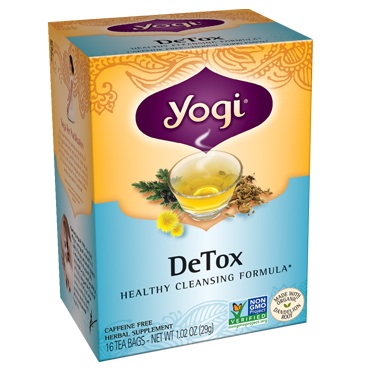 Yogi DeTox ($4.99)
3. Traditional Medicinals Organic Ginger Tea
Model Lindsay Ellingson told Byrdie that she uses her own homemade ginger tea or this kind from Traditional Medicinals to stay fit and healthy during the holidays. "For me, it's especially great after a large meal or a night out. It warms your body to aid in digestion and quickly soothes any gastrointestinal distress."
Traditional Medicinals Organic Ginger Tea ($4.99)
[Photo: Peace Love Shea]