Is this guy for real?? After assaulting Gigi Hadid last week, serial celeb "prankster" (although he's not funny at all) just attacked Kim Kardashian in Paris.
He approached the reality star outside a restaurant and somehow got close enough to kiss her famous derriere. Her longtime bodyguard Pascal Duvier swiftly tackled this creepy AF man to the ground, with help from Kim's assistant Steph Shep.
Just after the attack, Kim tweeted this shout out.
My security @PascalDuvier is a G

— Kim Kardashian West (@KimKardashian) September 28, 2016
Here are photos of his epic takedown.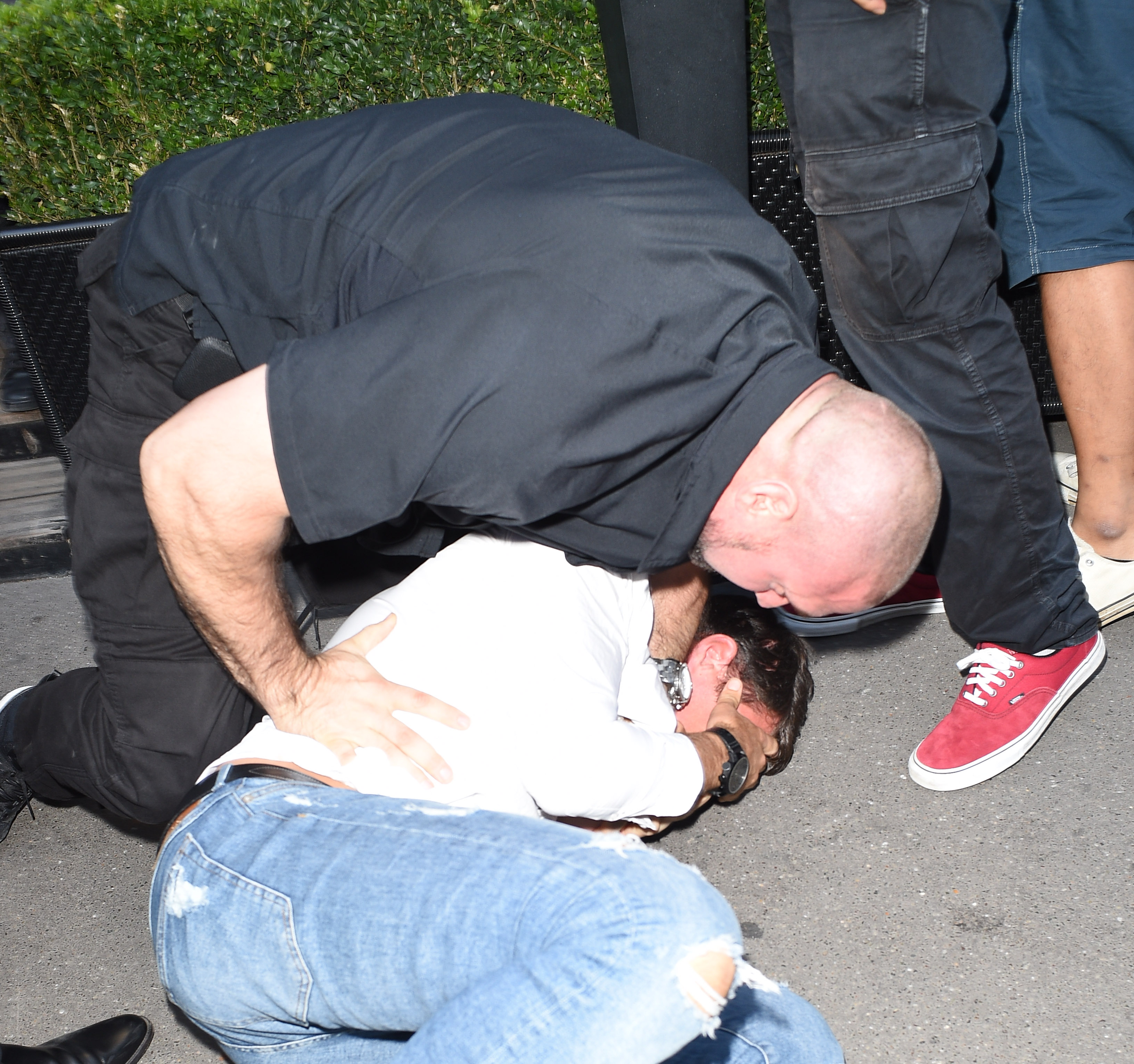 Pascal later posted this video to Instagram explaining why he couldn't just punch this dude in the face (ugh, laws).
This isn't Sediuk's first time attacking Kim. In September 2014, he almost knocked her over when she was going to the Balmain runway show.
[youtube]https://www.youtube.com/watch?v=bUXy7XwCNP4[/youtube]
Also, did you know this guy crawled under America Ferrara's gown at the 2014 Cannes Film Festival and punched Brad Pitt in the face at the 2015 Maleficent premiere? He's gotta go…
[Photos: Splash News]