Lacoste's annual holiday Collectors' Series is back, and this year limited edition polo was designed by Brazilian furniture designers Fernando and Humberto Campana. The brothers behind Campanas re-imagined the classic polo as the "Sushi Croc" in 4 colors (black, white, Guava Orange and Hawaiian Blue). The polos retail for $165, and feature tiny alligators unlike the ones you've come to know and love in the company's 85+ year history; they are intended to embody "creative chaos" and sort of look like little bugs crawling all over the tee. How fun! Grab one for the Lacoste-lover in your life now: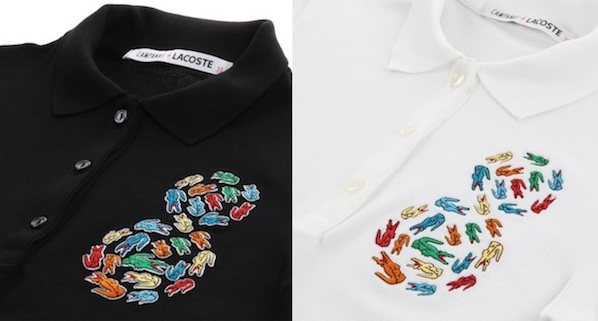 Lacoste x Campanas Sushi Croc Polo ($165)
For more collaborations, check out Emma Cook x Topshop, Daryl K x Urban Outfitters, and Chris Benz x Anthropologie.