The Perfect Gift For Your Friend Who Loves Accessorizing--And Smoking Weed.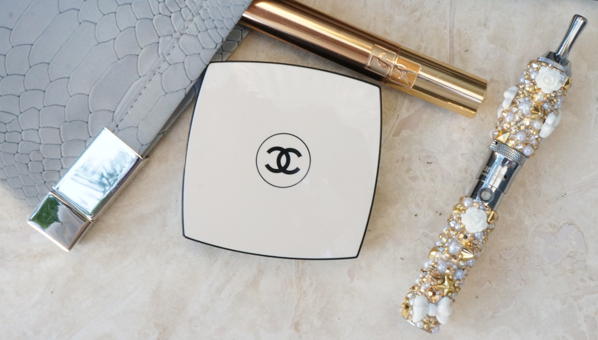 Some people are hard to find gifts for, but your fashion-loving, pot-smoking girlfriend is not one of them thanks to this crystal vaporizer with matching sunglasses from The Crystal Cult. I just received a pitch in my inbox for the handmade rhinestone encrusted vaporizers and immediately thought of someone to buy one for (you know who you are) and considering the fact that weed is legal in many states now, you probably have a friend that would want one, too. Shop The Crystal Cult now.
Livin' the dream with the Crystal Cult vaporizer and sunglasses.