We ranted and raved about Beyonce's high-energy Super Bowl performance – and her (Sasha) fierce lace and leather Rubin Singer bodysuit. Our only disappointment was not being able to track down her exact Proenza Schouler booties (it appeared she wore over-the-knee boots, but she really wore knee-high socks with the ankle boots). But now we've found them!
So it turns out Bey wore a pair of Proenza Schouler black leather ankle boots, which aren't even from their current collection. Could it be that she (or her stylist) actually bought them off the rack? Probably not. But either way, there's good news: Beyonce's exact Super Bowl boots are marked down to less than $500. The less good news: there's only one size left! So hurry and click below to get your own pair of these iconic booties before it's too late.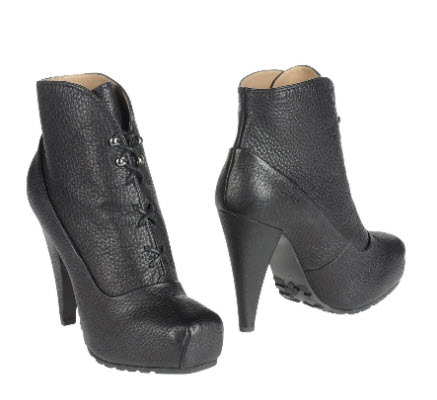 Proenza Schouler Ankle Boots ($448)
For more celeb style, shop Lauren Conrad's $61 dress, Rihanna's Givenchy Madonna tee and Kate Beckinsale's floral blazer.
[Photo: BaddieBey]