This New Device Is Basically A Hand Dryer For Your Entire Body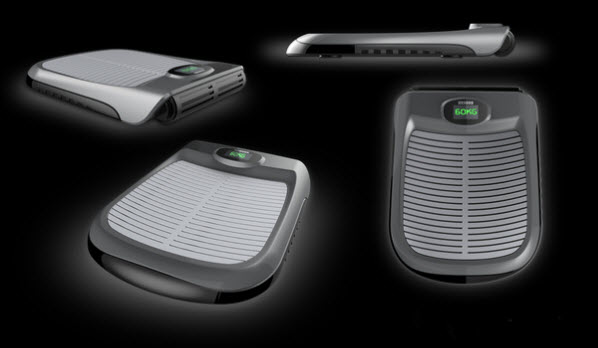 We always thought towels were just part of the world we live in. You know, something you need on a daily basis that can't really be replaced by anything else. Well, we were wrong. Apparently, there's this thing called The Body Dryer. It's a device that looks like a bathroom scale but actually helps you get dry in 30 seconds without using a towel. How does it work? Oh, you know, just shoots air up (with hot and cold options) to get rid of all that excess water dripping down your body.
The team behind this invention created it to "replace bacteria filled and environmentally harmful bathroom towels." But you can't buy it just yet. There's a Kickstarter campaign going on right now to help get The Body Dryer mass produced. The goal is $50,000 and they already have $30,000. If you contribute, you can pre-order for just $125 (the retail price will be $250). You can save the world, one over-sized hand dryer at a time.
For more WTF stories, check out: the tampon flask, videos of the WORST twerk fails and the worst Tinder messages ever sent
[Photo Credit: Indiegogo]