Justifying a pricey piece may seem like a daunting task, but that is why we have been doing the Fashion Math for you for years (we are bringing the column out of retirement, due to popular demand). Apparently, some of you have been missing our enabling tendencies (when it doubt — just buy it), so here is the justification you were waiting for to buy that tres cool, but not-so-cheap Theory leather jacket you've been eyeing for seasons.
The math: you will wear this Theory Maisie Leather Jacket ($845) 3 times a week from Sept-March for a minimum of 3 years — which means each wear only costs you a mere $3. As if you needed more evidence, a leather jacket is not only a classic piece every woman should own, but it's especially on-trend this fall. Convinced? Shop below: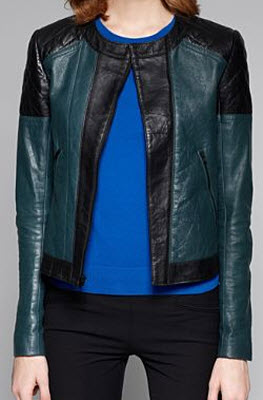 Get It: Theory Maisie Leather Jacket ($845 or Fashion Mathed, $3)
Shop more fall fashion trends such as Illusion dresses, collared necklines, and  the color burgundy.