Sienna Miller was all business while attending the Clinton Global Initiative except for some little booties she sported with her pantsuit. While many of you are debating whether to splurge on the pricey, designer boot options invading every celebrity closet (ehem, Isabel Marant), Sienna's Ash Janet Wedge Booties ($295) are a great alternative and certainly cheaper. Proof you can rock these at the office is also a bonus thanks to Sienna. Snag her booties below!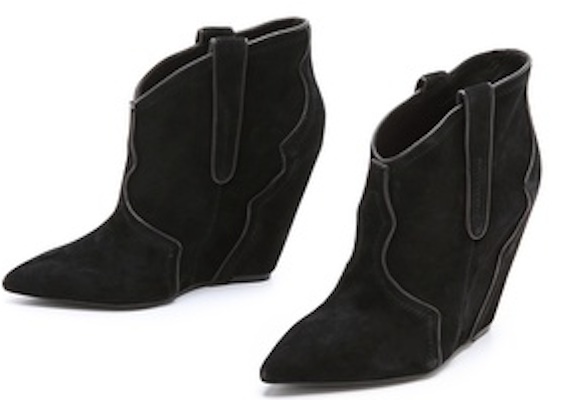 Ash Janet Wedge Booties ($295)
Looking for more great style to steal? Check out looks like Reese Witherspoon's quilted jacket, Stacy Keibler's jumpsuit, Sarah Jessica Parker's striped sweater, Jessica Alba's high-rise jeans and Taylor Swift's trench coat.
[Photo: Splash News]