Trends come and go but the best and most universal become standards for healthy living. Cuddling cows sounds interesting and it might reduce stress but we don't see the concept sticking around much longer. And doing shots of apple cider vinegar isn't worth the supposed weight loss effects. Luckily, it's a new year with new trends. These are the one we think have staying power.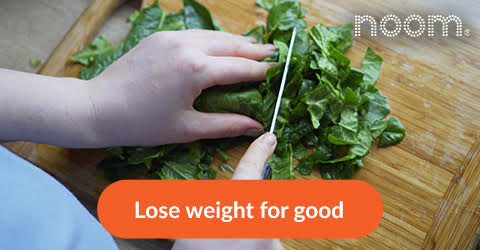 Wellness Trends 2020
Virtual Wellness

Getting out of the house to exercise can be a drag for some. But virtual coaches, trainers and programs and can allow you to work out in the comfort of your own home. It's also a great idea for people who don't want to deal with pricey gym memberships. In-home training is convenient and allows for crowd-sourcing ideas and motivation from across the country. Noom is a great example of virtual wellness. It's a lifestyle app that creates individual programs based on gender, age, height and starting weight. Noom helps users develop and maintain healthy eating patterns and physical activity habits, and foster the skills they need to navigate their social environment and overcome barriers. It's like having a team of wellness coaches in your pocket–as well as a virtual community of people like you, striving to make a change.
Sound Therapy

What you hear can make a big impact on how you feel. The world is full of noise from your TV with blaring political arguments to the office with the construction noise outside your window to the supermarket with whining kids. It all starts to overwhelm the senses. Calming sounds can be used to help you become more mindful, to focus on what you're eating and how your body feels in spin class. All of this attention to self can lead to a healthier mindset and lifestyle. Soundscapes can be anything from snippets of nature, chanting Buddhist monks or reverberating gongs and Tibetan singing bowls. Not only does the melodic music of a singing bowl relax the mind, the physical reverberations can ease aches and pains caused by stress.
Plant-Based Foods

When is a hamburger not a hamburger? Never. Because faux meat products are that good. We know eating a lot of red meat and can be unhealthy for our bodies as well as the for the environment (cow gas!). But man, we love a good burger. So we're lucky to live in an age where plant-based versions of our favorite proteins are tasting super authentic. Look for more and more delicious imitators on menus and stores. We've already dabbled in plant-based eggs and tuna!
Good Sleep

No matter how cognizant you are of what you eat and how often you work out, lack of sleep could sabotage your healthy goals. People who get five or fewer hours of sleep per night are 55 percent more likely to be obese than those who log eight straight. Sleep deprivation could lead to a surge hunger hormones, turn off your fullness hormones and bring on cravings for foods such as sugary carbs. Studies have shown that people who don't get enough restful sleep put on the pounds and find it harder to lose them. In 2020 you'll be hearing a lot about getting optimal sleep via sleep coaches, tracking devices, natural sleep aids and meditation methods. Get a jump on shut eye now: Tuck yourself in 15 minutes early tonight and continue to do so until you're spending at least seven hours in dreamland each evening.
The editors at SheFinds wrote this article in partnership with Noom.