I thoroughly enjoyed Popstar: Never Stop Never Stopping from The Lonely Island guys. It was smart, hilarious and had a ton of celebrities making fun of themselves–what more could you want in a summer movie?!
Immediately after I left the theater, I googled "where to buy the style boyz sweatshirt from popstar." Not to give too much away, but it's basically the uniform of the boy band played by Andy Samberg, Akiva Schaffer, and Jorma Taccone. They actually wear the maroon pullover with sparkly writing for their "Donkey Roll" music video, which is the move that inspired Usher to dance–at least that's what he says in the movie (see, funny stuff!!!!).
[youtube]https://www.youtube.com/watch?v=-mRVK8-XfEU[/youtube]
More funny stuff!!!!
If you're like me and have been on the hunt for this iconic film costume, or the music video above simply inspired you (à la Usher), here's where to buy the Style Boyz sweatshirt: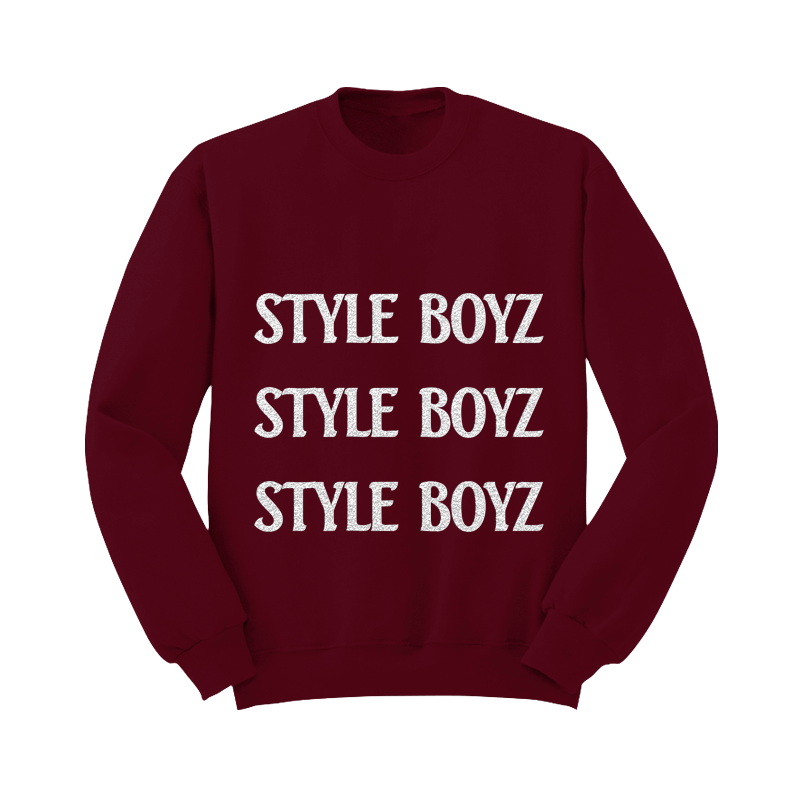 Style Boyz Crewneck ($29.95)
Just FYI, shipping is expensive but totally worth it to be part of the hottest boy band since BSB and *NSYNC.
Don't forget to check out: rare photos of Kim Kardashian and celebs you didn't know starred on Law & Order
[Photo: Youtube]