Kanye West has declared tiny sunglasses are IN, and it's not just another rant of a mad man–stars like Bella Hadid, Rihanna, Selena Gomez, Rita Ora and more are totally wearing them instead of over-sized shades (Not to mention, his own beloved Kim Kardashian and SIL Kourtney:)
The trend is about to be everywhere in 2018–like, not just in the Hollywood Hills everywhere, and it's not too late to jump on the bandwagon. In fact, if you buy a pair now, you'll probably be the first in your group of friends. But… where does one find these teeny tiny specs? We've got the rundown on exactly where to find this emerging eyewear trend:
1. ASOS
The Brits are so ahead of the curve. ASOS has a good selection of tiny sunglasses–mostly in that signature cat eye frame that you'll see on the Kardashian kin. And per usual with ASOS, everything is reasonably priced and you can get an on-trend pair for less than $25: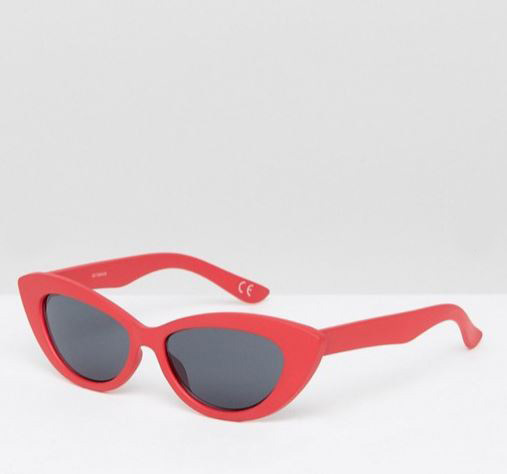 ASOS Small Pointy Cat Eye Sunglasses ($19)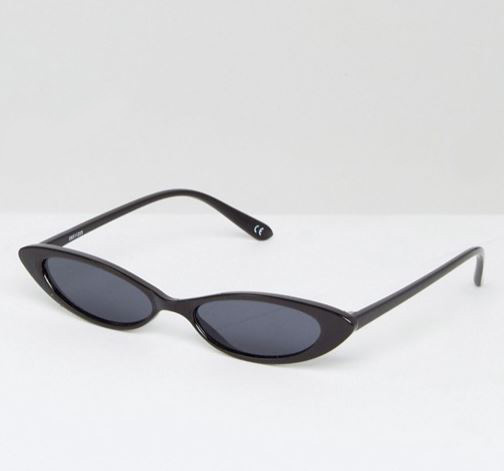 ASOS Small Cat Eye Fashion Glasses ($19)
2. Le Specs
On the high end (aka, to get the *exact* pair celebs are wearing) look no further than Le Specs, sold at retailers like Net-A-Porter. They will set you back over $100, but they come with sturdier frames and polarized lenses. Because safety first–even with trendy trends!
LE SPECS Adam Selman The Last Lolita Cat Eye Acetate Mirrored Ssunglasses ($120)
3. Kendall and Kylie
The apple doesn't fall too far from the tree… of course, Kanye's other sister-in-laws, the little ones, have gotten on board with this trend, too. The duo sell a very stylish pair through their eyewear collection–they come with the signature cat eye, translucent frames and colorful lenses.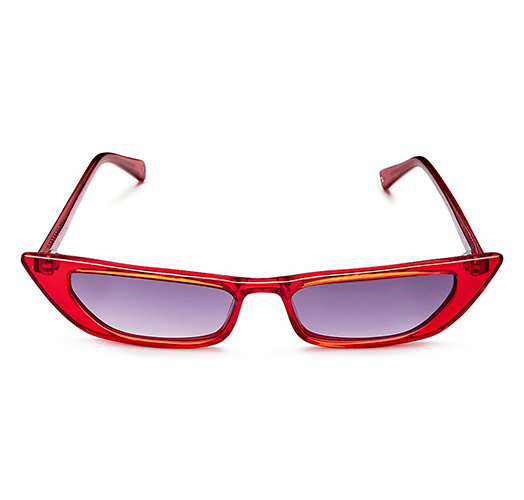 Kendall and Kylie Vivian Extreme Cat Eye Sunglasses ($80)
4. Free People
If you don't dig the cat eye, and you want to go in more of a John Lennon direction… we've got some options for you as well. First, there's Free People, which makes this cool gold wire frame pair. We love the round shape! It's perfect for all face shapes–according to Sunglass Hut, round frames work with round, heart-shaped, oval AND square faces. Win!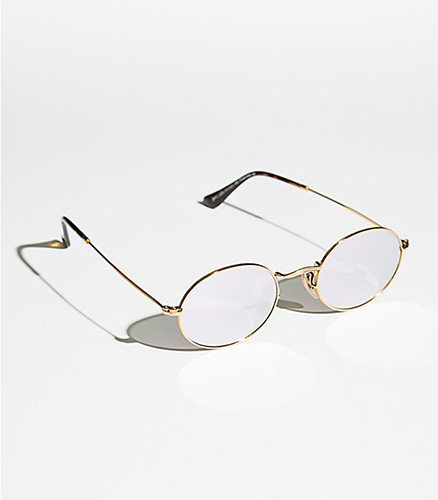 Free People '90s Kid Oval Sunnies ($20)
Free People Got A Crush Oval Sunnies ($20)
5. Ray-Ban
Another solid round pair comes from Ray-Ban–a trusted sunglasses brand that won't steer you wrong. Ray-Bans aren't cheap, but they last forever. So the question becomes–how long will you want to wear 'em?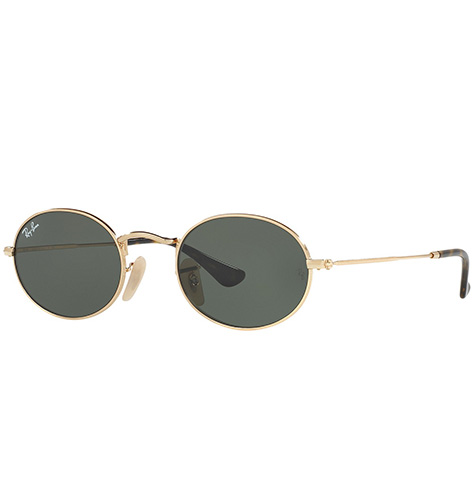 Ray-Ban Oval Flat Lens Sunglasses ($153)
So, there you have it–the best places to buy tiny sunglasses online. From Free People to ASOS, Kendall and Kylie, and more, we hope we gave you a range of price and style options. And now you can sleep at night knowing Kanye West would approve.