Mulberry's Alexa Bag ($1,450) and Proenza Schouler's PS 1 Bag ($2,350)
When I wrote a post on the immense success of the Mulberry Alexa bag yesterday, all my time spent studying the bags made me realize just how similar they are to Proenza Schouler's PS 1 satchels. And although this is hardly the first time two high end designers have made similar "it" bags, it still begs the question of which came first?
The answer is the Proenza Schouler PS1 messenger bag, which hit the scene in Fall 2008 (Mulberry's Alexa, however, was released a full year afterwards). So if you had all the money in the world, which one would you buy? They're both available at Net-A-Porter, so take your pick:
vs.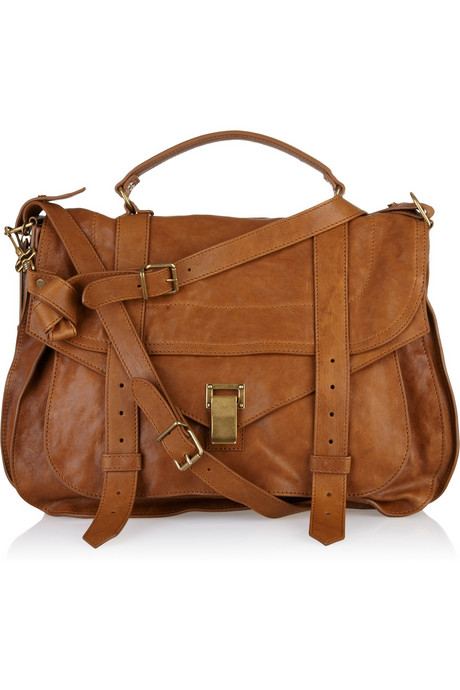 Proenza Schouler's PS 1 Bag ($2,350)
Or, you can always check out our buying guides to handbags under $250, ladylike structured handbags, or chain strap bags.