Spring Booties Are A Thing And Jennifer Garner Just Convinced Us To Get A Pair
rag + bone's spring line is filled with goodies, like Reese's pink sunnies and these grey canvas Classic Newbury Boots ($475) we spotted on Jennifer Garner. Now before you go moaning about how you can't bear to buy another pair of boots now that it's spring, you kinda have to. Not only are Jenn's boot lightweight enough to keep your feet from getting too hot in these next few months, but the neutral color means they'll work with everything in your spring wardrobe. Plus, the chunky heels makes them comfy and easy to walk in and how could you resist that? Score a pair for yourself below.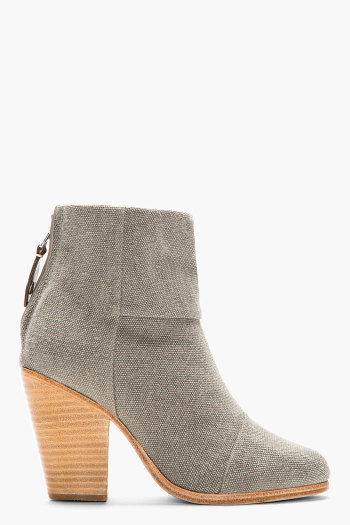 Don't miss Eva Mendes' printed dress,  Jennifer Lopez's pink romper and  Beyonce's sunglasses.
[Photot: Splash News]