Outdoor weddings in the summer are hands down the best. You can't beat the warm weather, sunshine, refreshing summer cocktails, scenic backdrops–we could go on forever, but we'll stop there.
However, if you're planning an outdoor summer wedding of your very own, there are a few things you should keep in mind before you go walking down the aisle. For starters, your gorgeous buttercream frosted cake is definitely going to melt if you just leave it sitting out in the hot sun. And regardless of how adamant you are about having all of your wedding festivities outside, mother nature may not always agree with your plan–sorry to break it to you.
It's time to start thinking about a backup plan, ladies. These are just a few super common mistakes that brides make when planning their outdoor weddings.
1. Not coming up with a plan B.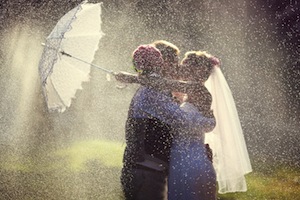 We know that you don't necessarily want an indoor wedding, but sometimes you don't get to have absolutely everything exactly the way you want it. Mother nature is very unpredictable, after all. It's best to come up with a backup plan, just incase. Having a solution for inclement weather will save you a lot of wedding day stress. Otherwise, you might be reciting your vows in the rain.
2. Getting a cake with regular icing.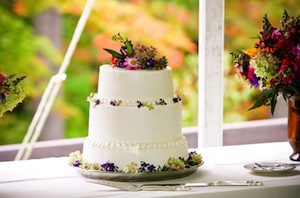 Fondant has a time and a place, and it's certainly at summer weddings. If you're planning on having your wedding on a hot summer day, we highly advise against getting your wedding cake made with regular icing. Your beautiful dream cake won't look too dreamy as it melts all over the table. Fondant will hold up in the heat, unlike other creamier frostings, saving yourself a gigantic, sticky mess.
3. Not providing chair covers.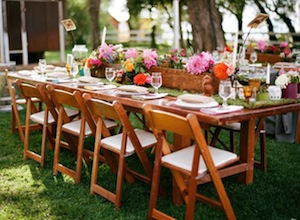 Have you ever sat in a chair without a cushion that's been sitting out in the sun for hours? Okay then, you know it's not a very pleasant feeling. Save your guests from potentially burning the back of their legs on your hot chairs by putting simple chair covers on them. You'll be doing your guests a huge favor providing chair covers, cushions or basically anything else that will prevent the scorching hot chair from coming into contact with their skin. Plus, no one likes sitting on plastic in the heat and having the backs of their legs stick to the chair when they try to get up.  [Photo: Ryan Ray Photography]
4. Having no SPF on hand for guests.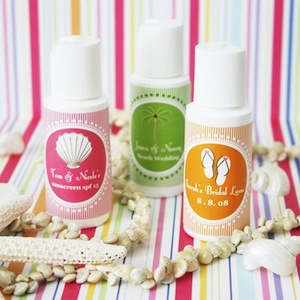 Drinking alcohol and sitting out in the sun is a recipe for a massive sunburn. You definitely don't want that to be what your guests take home with them to remember your nuptials by! Provide SPF for guests, as it's probably something they didn't even think of bringing to your wedding, or even if they did, they'll need to reapply at some point. We love the idea of mini custom SPF bottles as wedding favors. [via Beau-Coupe]
5. Serving the wrong foods.
Be very wary of the foods choices you provide your guests with at your summer wedding. Many dishes will either melt or spoil in hot warm temperatures. It's best to avoid items like cheese, dairy, spreads, and anything else that must be served cold–unless of course, you can leave it inside. Having an indoor eating portion for your summer wedding is always a good idea, if possible. If you want your dinner course to be served outdoors too, opt for menu items that will look and taste awesome. Melted cheese is not a chic look, FYI.
6. Letting bugs eat your guests alive.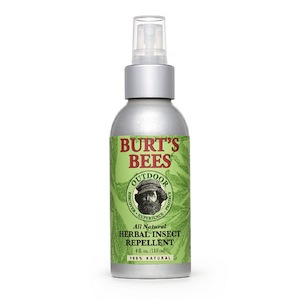 If you're getting married outdoors in the heat of summer, bug spray is a definite must. I got eaten alive by mosquitoes at a wedding once and decided to ultimately leave the reception early because the bites were so unpleasant. The last thing you want is for people to bail out on your special day early because they're having a horrible time. Place a few bottles of bug spray in the bathrooms and around common areas at your wedding venue. If you don't want the unpleasant smell of bug spray in the air, try this Burt's Bees All Natural Herbal Insect Repellent.
7. Wearing the wrong dress type.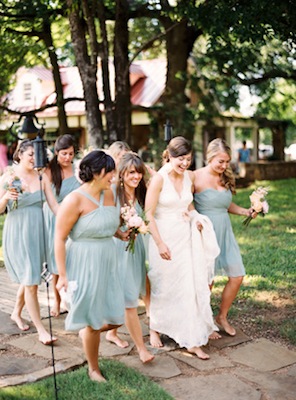 Both you and your maids are going to sweat like crazy at your summer wedding–it's inevitable. You will be miserable if you choose dresses for yourself and your bridal party that are made of thick, heavier fabric. It's summer, so opt for lightweight fabrics and shorter styles. Don't let anything hold you back from dancing the night away. No one, including yourself, wants to look like a hot mess the entire day. [Photo: Ryan Ray Photography]
8. Not having enough hydration.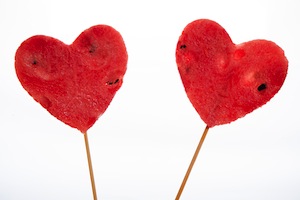 Sure, booze might be the focal point of the reception, but it's important to keep everyone hydrated too. Have coolers of ice water or watermelon wedges set up around the bar area for guests to grab, as they please. You don't want anyone passing out from the heat or dehydration.
9. Starting the ceremony too early.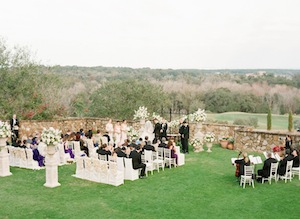 We know you're super excited to say "I do" but waiting a couple of extra hours will literally save you and all of your guests. If you're having a 1 pm ceremony, during the hottest part of the day, you and your guests are going to fry. It's best to start your festivities around sunset when temperatures have cooled down a bit. Plus, sunset wedding photos are also absolutely stunning. [Photo: KT Merry]
For more wedding content, check out:
—5 Ways To Wear Sneakers Under Your Wedding Dress
—The Best Places To Buy Dresses For All Those Summer Weddings
—7 Last Minute Details Brides Always Forget